Located in the heart of Pendleton, Oregon, Hamley Steakhouse and Western Store are iconic establishments that combines the rich heritage of the American West with an exceptional dining experience. Boasting a captivating history dating back to 1883, this legendary destination has become a must-visit for locals and travelers alike, offering a unique blend of western culture, world-class steaks, and an extensive array of authentic western merchandise.
A Legacy Of Western Tradition At Hamley In Pendleton, Oregon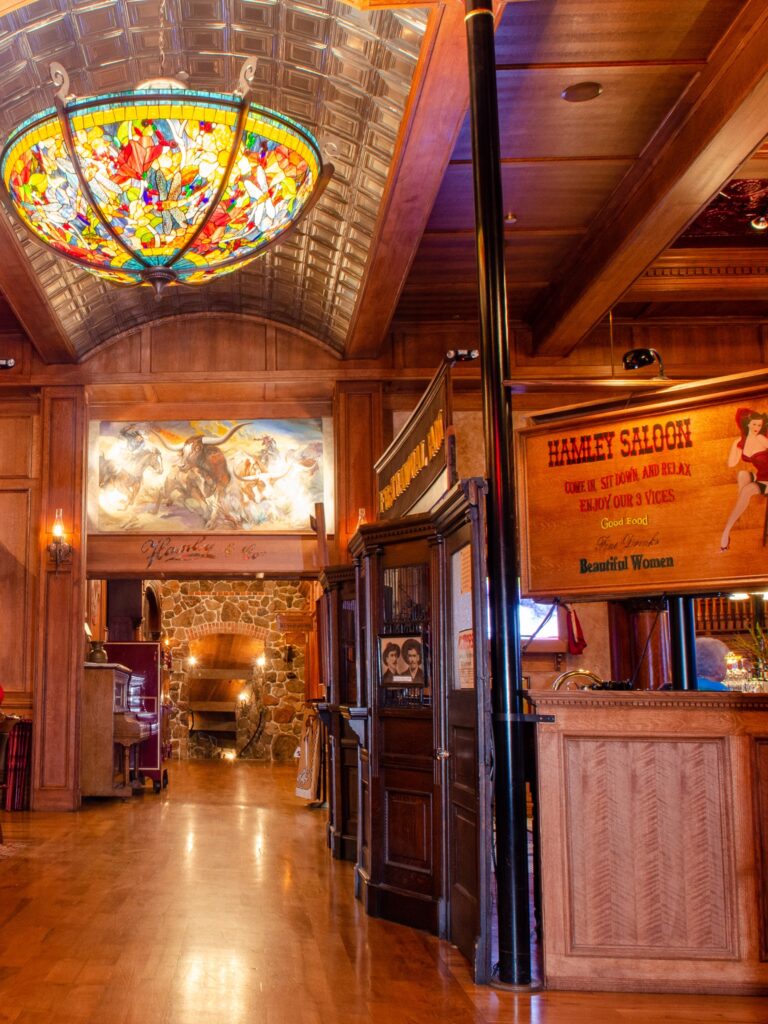 Pendleton, Oregon is a charming city nestled in the heart of Umatilla County known for its rich history, vibrant culture, and breathtaking natural beauty. Located in the eastern part of the state, Pendleton captivates visitors with its picturesque landscapes, including rolling hills, the nearby Blue Mountains, and the iconic Umatilla River flowing through its midst. The city is renowned for its deep roots in Native American heritage, the annual Pendleton Round-Up and is steeped in cowboy traditions.
Found in Pendleton, Hamley Steakhouse and Western Store stands as a testament to the timeless legacy of the American cowboy. Established over a century ago as a saddlery and harness shop, the store quickly gained recognition for its exquisite craftsmanship and dedication to quality.
RELATED: Your Travel Guide to Pendleton, Oregon
Today, the Hamley Western Store continues to embody the spirit of the wild west, providing a vast selection of western apparel, accessories and artifacts that celebrate the traditions and values of the cowboy way of life.
Culinary Delights At Hamley Steakhouse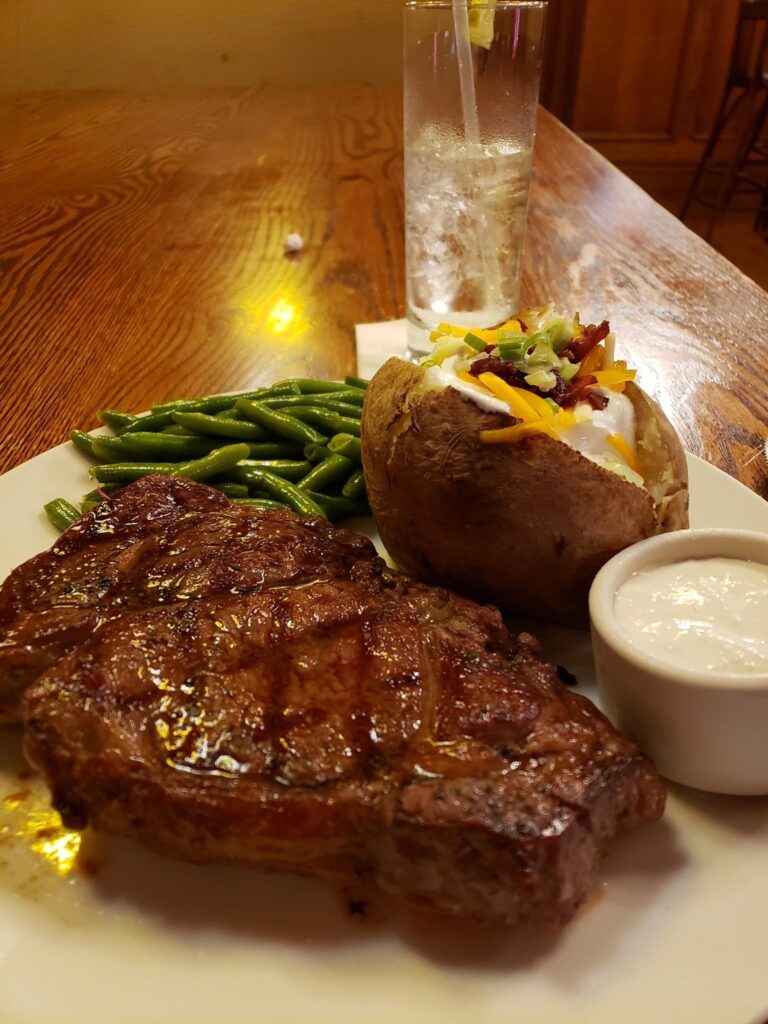 Beyond its Western Store, Hamley is renowned for its exceptional dining experiences at the Steakhouse. Offering an elegant yet rustic atmosphere, the restaurant invites guests to indulge in a scrumptious feast that pays homage to the robust flavors of the American west. Hamley Steakhouse prides itself on serving hand-cut, USDA prime and choice steaks, prepared to perfection by seasoned chefs who understand the art of grilling. From juicy ribeye to tender filets, every bite is a testament to the restaurant's commitment to culinary excellence.
The menu at Hamley also extends beyond steaks, featuring an array of tasty options. Seafood lovers will love the fire roasted salmon, while those seeking hearty alternatives will want to try the baby back ribs, grandma's roast beef dinner, beef stroganoff, slow roasted prime rib, and prime rib dip sandwich. Salads are also available, ensuring that everyone can find something delicious to eat. Hamley also features an extensive wine list as well as signature cocktails and craft beers.
Get An Immersive Western Experience At Hamley In Pendleton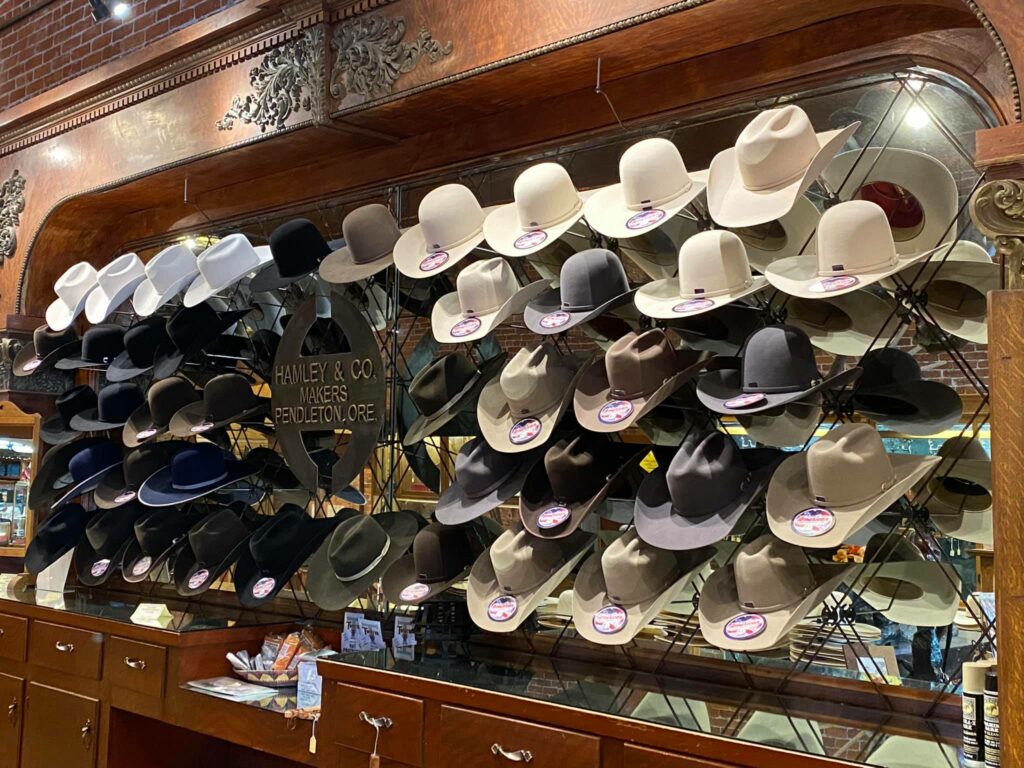 Stepping into Hamley Steakhouse or Hamley Western Store is like taking a journey back in time. The Western Store's extensive collection of cowboy hats, boots, leather goods, and Western-themed décor captures the essence of the Old West, allowing visitors to fully immerse themselves in the spirit of the frontier.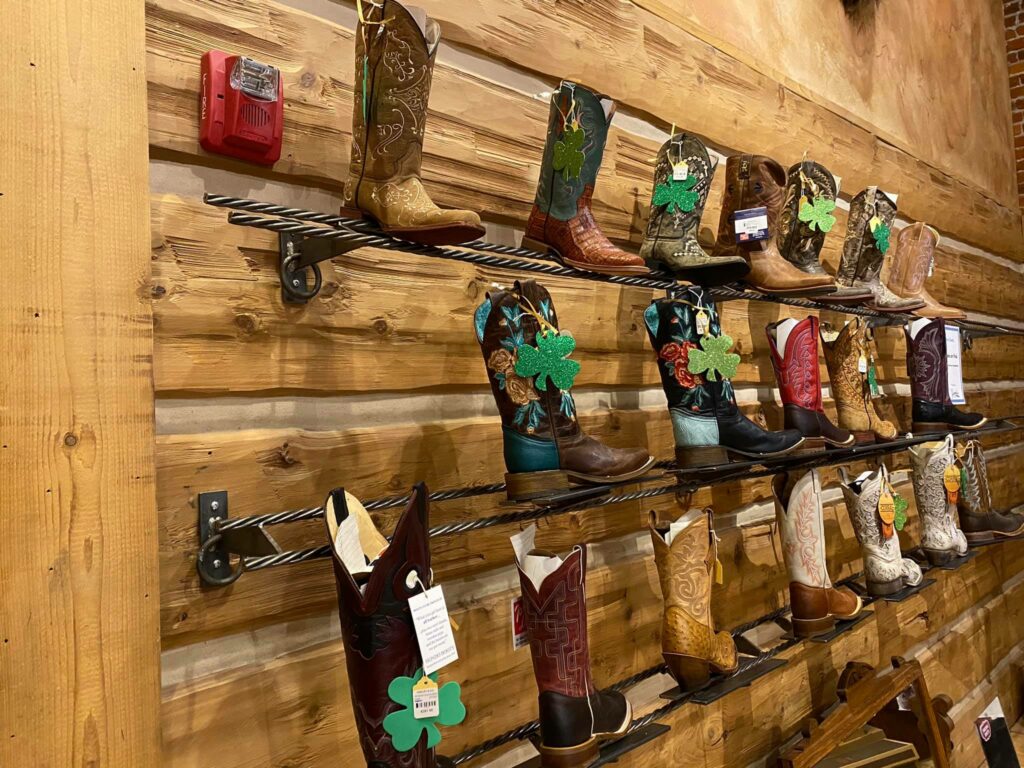 Whether you're in search of authentic western apparel or a unique gift, this iconic store offers an unparalleled selection that caters to both seasoned cowboys and curious tourists.
Hamley Steakhouse And Western Store Pendleton, Oregon Information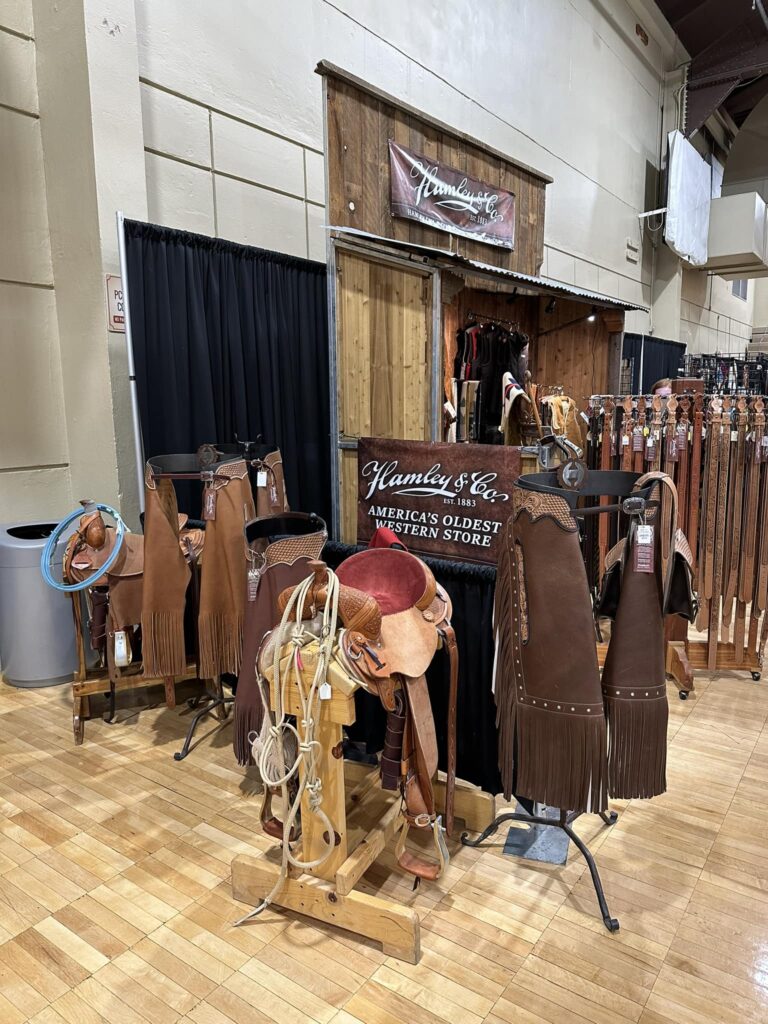 Hamely Store Hours: Monday – Saturday from 10 AM – 6 PM

Hamely Store Location: 30 SE Court Ave in Pendleton, Oregon

Hamley Steakhouse Hours: Tuesday – Saturday from 5 PM to Close.

Hamley Steakhouse Location: 8 SE Court Ave in Pendleton, Oregon

Website: Get more information from the Hamley website and Facebook page.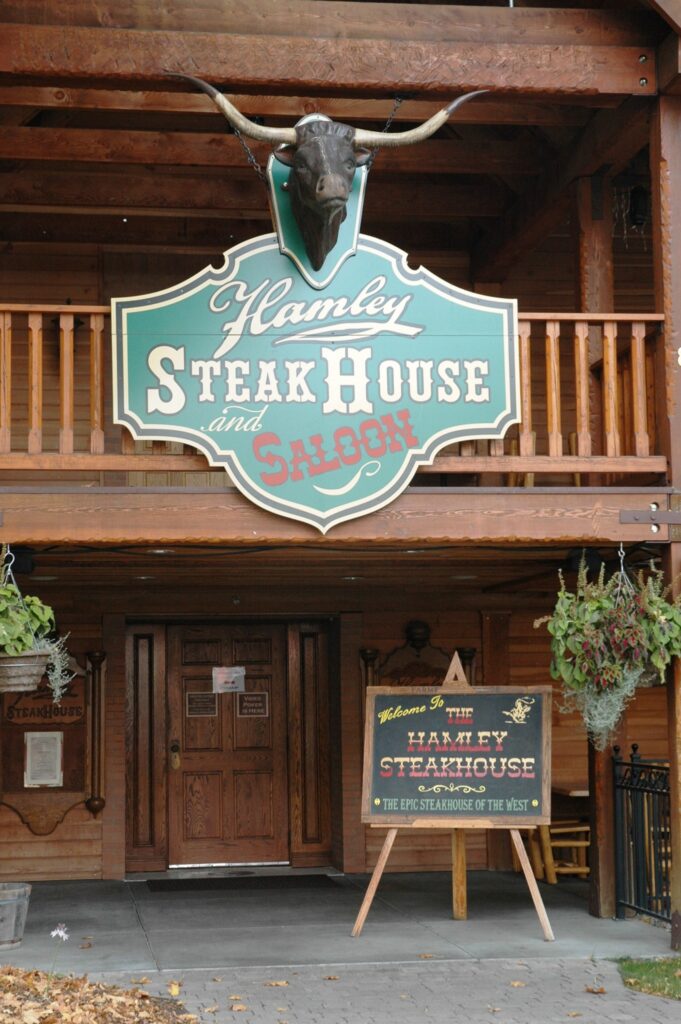 Hamley Steakhouse and Western Store is much more than just a restaurant and retail outlet, it's a gateway to the history and captivating allure of the American West. From savoring mouthwatering steaks and exploring the museum to perusing western merchandise, every aspect of this cool spot encapsulates the spirit of the cowboy way of life. Whether you're a local or a traveler passing through Pendleton, a visit to Hamley is an opportunity to experience the authentic charm and hospitality that define the heart of the American West.
We think you'll also like our Guide To Pendleton, Oregon.
Have you ever been to Hamley in Pendleton? Did you pick up anything cool at the western store? What's your favorite dish at the Hamley Steakhouse? Let us know and tag the friends and family you want to go with!