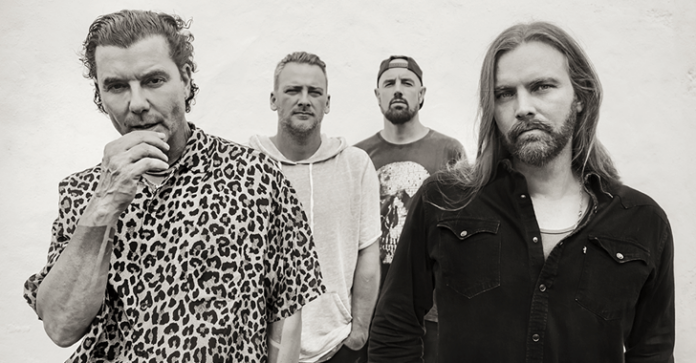 It's hard to believe it's been nearly thirty years since I first heard the sonic crunch of a Bush track blasting through my Discman headphones. As a '90s kid, my high school years were soundtracked by this iconic band that has unequivocally left a mark on the world of rock. Today, I am stoked to share with you that Bush, the band that captivated the hearts of so many of us, is set to perform at the Oregon State Fair on Friday, August 25, as part of the Umpqua Bank Concert Series.
Bush's musical journey began in earnest with their groundbreaking album SIXTEEN STONE in 1994. Going 6x platinum, this album catapulted the band into the limelight and became a cherished staple of '90s rock. Their later albums, like the triple-platinum RAZORBLADE SUITCASE (1996) and platinum-selling THE SCIENCE OF THINGS (1999), continued their meteoric rise and cemented their place in rock music history.
Their success has been nothing short of phenomenal. To date, Bush has sold over 20 million records in the U.S. and Canada alone. The band has a staggering repertoire of 23 consecutive Top 40 hit singles on the Modern Rock and Mainstream Rock charts, including eleven tracks that graced the Top 5. Impressively, six of those singles claimed the No. 1 spot: "Comedown," "Glycerine," "Machinehead," "Swallowed," "The Chemicals Between Us," and "The Sound of Winter."
"The Sound of Winter," a track from their 2011 album THE SEA OF MEMORIES, earned a special place in rock radio history. It became the first self-released song to reach No. 1 on the Alternative Radio chart, where it remained for an impressive 6 weeks. This album marked Bush's grand return after a decade-long hiatus from the studio. That same year, Billboard fittingly ran a story titled, "Like They Never Left," reflecting the sentiment of fans and critics alike.
The current multi-platinum quartet lineup consists of vocalist/songwriter/guitarist Gavin Rossdale, guitarist Chris Traynor, bassist Corey Britz, and drummer Nik Hughes. Together, they've continued to electrify rock radio, playing sold-out shows worldwide and thrilling audiences with their captivating performances. Their latest album, The Kingdom, follows their 2017 triumph, Black And White Rainbows, an album that People magazine lauded as "a triumphant return."
This August, as Bush takes the stage at the Oregon State Fair, we have the chance to relive the unforgettable tunes of our youth and create new memories to the soundtrack of their latest hits. I don't know about you, but my flannel shirt and Doc Martens are ready. The '90s are coming back to the Oregon State Fair, and I couldn't be more thrilled. Join me as we journey back to a time when grunge was king, and Bush ruled the airwaves.
Ticket Information
To secure your spot at this highly anticipated concert, it's important to know the correct ticketing channels. Official tickets for all Oregon State Fair concerts featuring Bush can be exclusively purchased through the Fair's official website at oregonstatefair.org and their trusted ticket provider, FunCard. Be cautious of unauthorized online ticketing websites that may try to deceive you with counterfeit tickets that will not grant you entry to the Oregon State Fair.
For any inquiries or assistance regarding Oregon State Fair tickets, we are here to help. Simply dial their dedicated Ticket Helpline at 971-701-6567. To address any specific questions about Oregon State Fair tickets, click here for their FAQ and discover the information you need to make the most of this incredible event!