Tucked away in the charming town of Sherwood, Oregon, with a population of around 20,000, lies a hidden gem that will have your taste buds dancing in delight. Old Town Sherwood is home to Fat Milo's Family Kitchen, a family-owned diner that promises a warm, family-friendly atmosphere and a delicious dining experience.
Nestled in the heart of the Chehalem Mountain American Viticultural Area (AVA), Sherwood is rapidly emerging as a premier wine destination in the northern Willamette Valley. Boasting an impressive collection of seven vineyard-estate wineries (and counting), this flourishing town offers wine enthusiasts a delectable experience. In addition, Sherwood's agricultural scene is on the rise, featuring an array of u-pick farms and tree farms that cater to visitors seeking a more hands-on, farm-to-table experience.
RELATED: 11 Best Wineries in Oregon: Discover the Top Vineyards in Wine Country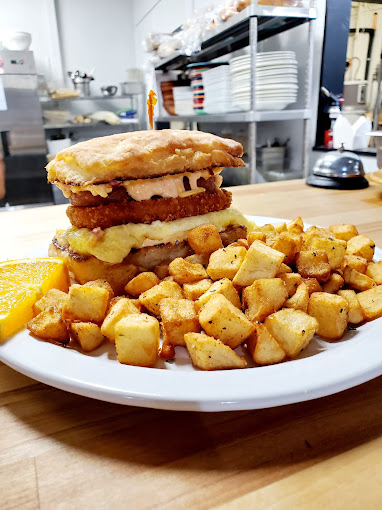 As someone who has had the pleasure of visiting Fat Milo's, I can confidently say that this diner is a true gem. From the moment you walk in, you're transported back in time with the old-school decor and welcoming atmosphere. You can feel the passion for food and the dedication to creating amazing dishes from the very first bite.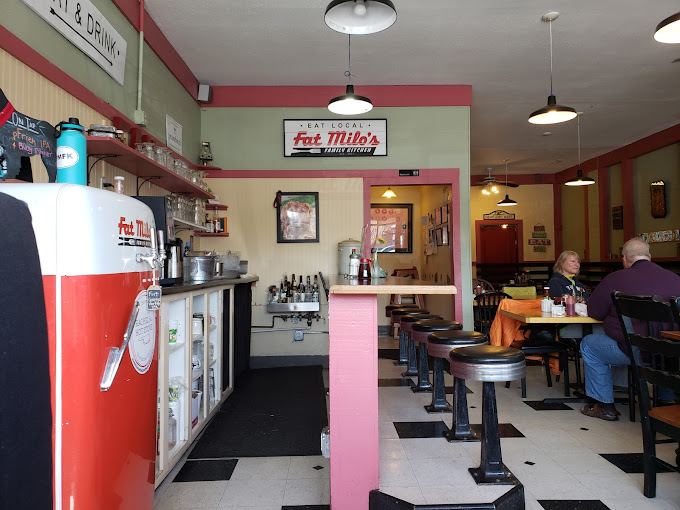 This family-owned diner is the go-to spot for locals and visitors alike, and it's easy to see why. Rachel runs the kitchen with precision and care, using only the best locally sourced ingredients to create mouthwatering dishes. And Miles is the mastermind behind the bar, crafting delicious beverages that perfectly complement the food.
Sign up for monthly emails full of local travel inspiration and fun trip ideas. In each newsletter we'll share upcoming events, new things to do, hot dining spots and great travel ideas.
But what really sets Fat Milo's apart is the sense of community that you feel when you're there. The family and crew work together seamlessly to create a warm and inviting environment where people can come together over a great meal. It's the kind of place that you'll want to visit again and again, whether you're a regular or just passing through town.
A Yelp reviewer raves about their experience, saying, "Fat Milo's is hands down the best diner in Sherwood! The chicken and waffles are to die for, and the staff is always so friendly and welcoming. Can't wait to come back for more!"
The standout specialty at Fat Milo's is undoubtedly their chicken and waffles.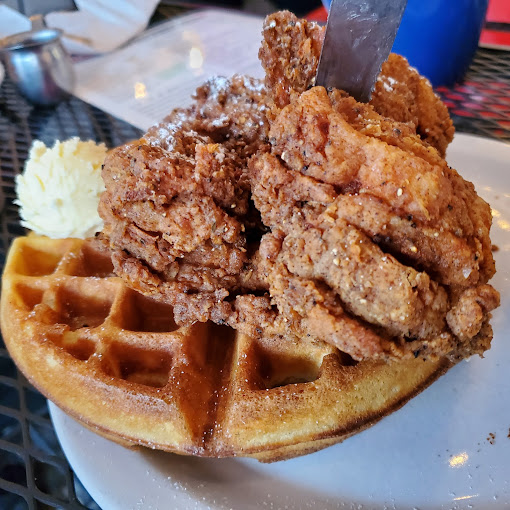 This scrumptious breakfast dish features crispy, perfectly seasoned fried chicken nestled on top of fluffy, golden waffles, drizzled with just the right amount of syrup. This heavenly combination of savory and sweet is what keeps diners coming back for more.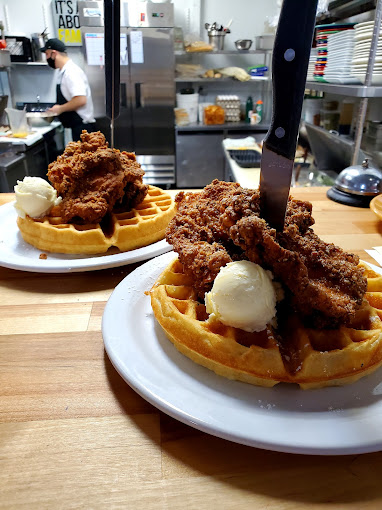 But Fat Milo's doesn't stop there!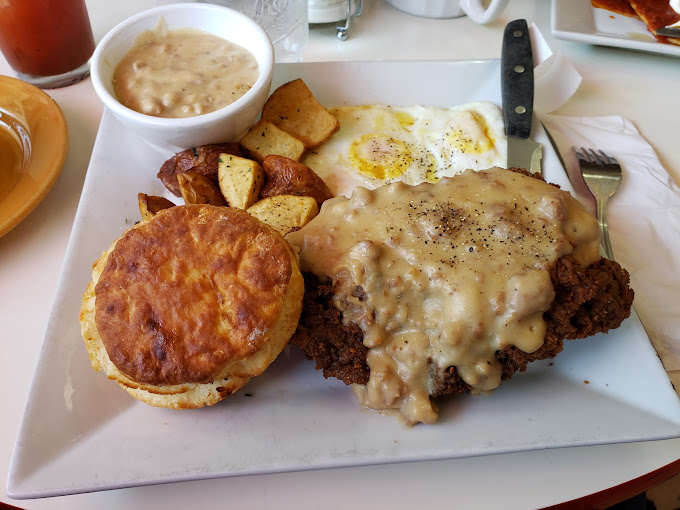 The diner offers a diverse menu that caters to every palate. For breakfast, you can indulge in classics like eggs Benedict, biscuits and gravy, and a variety of omelettes.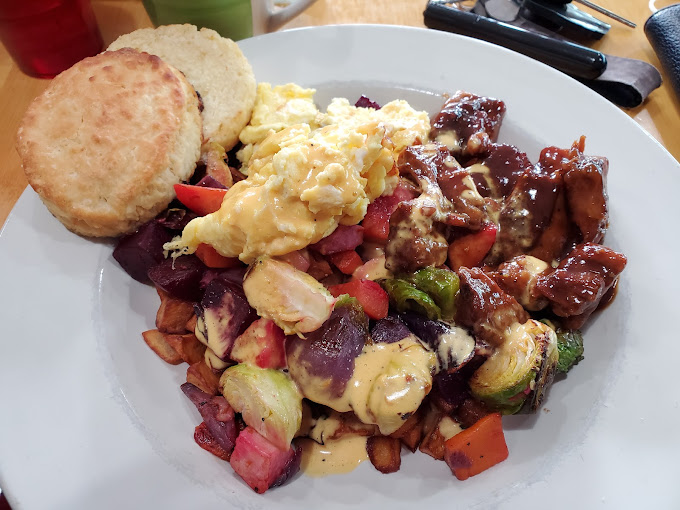 If you're more of a sweet tooth, don't miss out on their mouthwatering pancakes, French toast, or a slice of their homemade pie.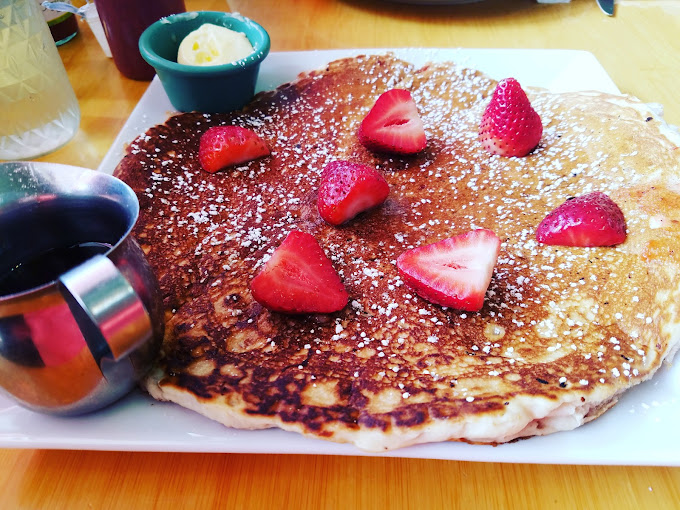 When lunch and dinner roll around, Fat Milo's continues to impress with dishes like their juicy burgers, fresh salads, and hearty sandwiches.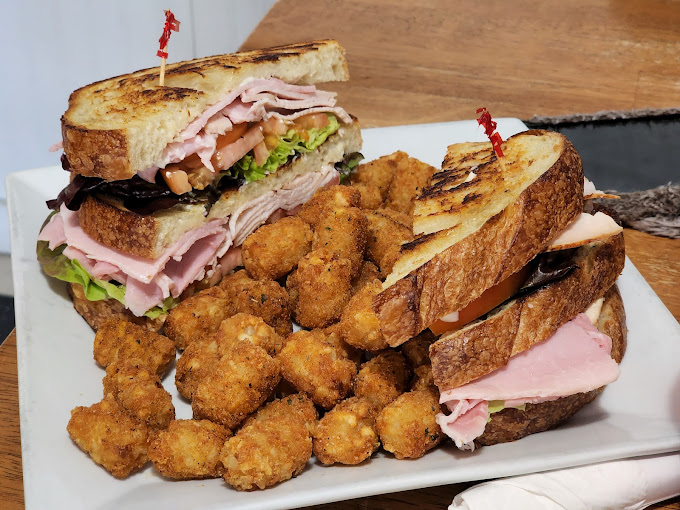 Vegetarians will be pleased to find a selection of delicious options, such as the veggie burger and the portobello mushroom sandwich. And if you're in the mood for something a little more upscale, consider trying one of their daily specials, which showcase the best of local produce and culinary creativity.
In conclusion, Fat Milo's Family Kitchen in Sherwood, Oregon, is a must-visit for food lovers. With its cozy, old-school atmosphere, friendly staff, and a menu filled with mouthwatering dishes made from fresh, locally sourced ingredients, it's no wonder this family-owned diner has become a local favorite. Don't miss out on their chicken and waffles – it's a breakfast experience you won't forget!
Looking for more cozy diners to check out in Oregon? Be sure not to miss The 41 Best Oregon Mom & Pop Restaurants to Eat At.
Restaurant Hours & Info
Dine-In or Pick Up
Tuesday - Sunday
8:00 am - 3:00 pm
Located in Old Town Sherwood
16147 SW Railroad Street,
Sherwood, OR 97140
Official website: https://www.fatmilos.com/