A Portland staple, a restaurant that everyone knows by name. If you haven't been there, you know someone who has, or it's on your list of places to "must dine".
Ringside Steakhouse has been in the neighborhood since 1944, and has been wowing patrons near and far since they opened their doors. The Ringside knows they are fine dining, and they deliver on every aspect you'd expect to come with it.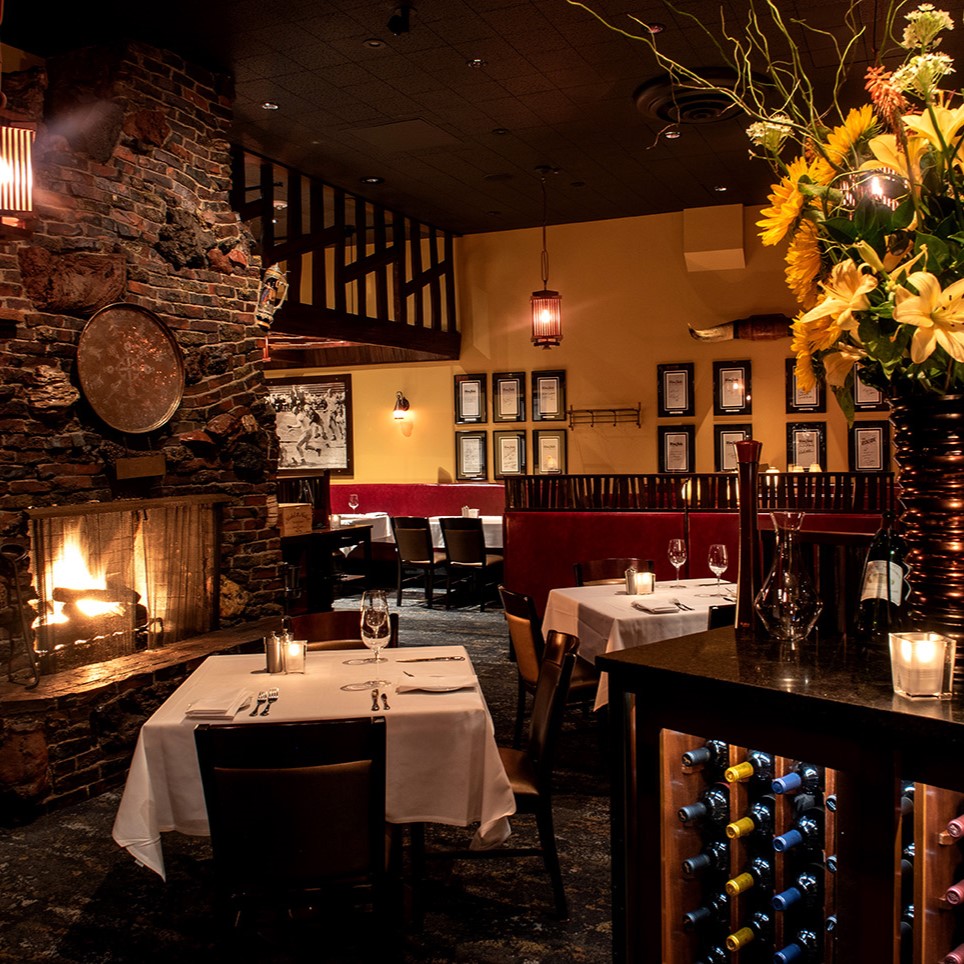 Your experience goes beyond the food, and sinks into the impeccable unmatched table service, your server dressed to match the mood in their black tie and white starched shirt. The warm inviting dining room, with low lighting, a roaring fireplace, surrounding you in brick and wood trim.
Gourmet Steaks At Ringside
At the Ringside they offer a variety of USDA choice Prime, and Prime Dry Aged options, aged for a minimum of 4 weeks, and cooked to absolute perfection, for that perfect melt in your mouth bite.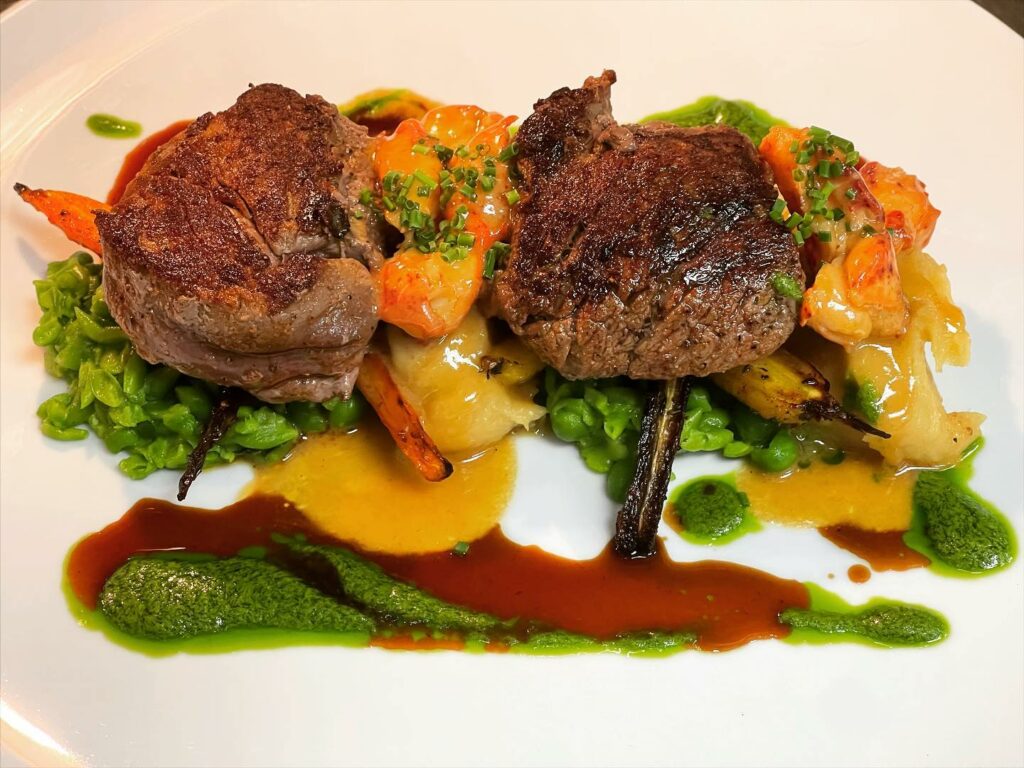 Or if you really want to indulge they serve prime cuts of Wagyu beef, a consistent stand out among reviewers. This 100% Kagoshima Wagyu Burger on a toasted brioche bun with bacon and swiss, paired with truffle fries looks heavenly.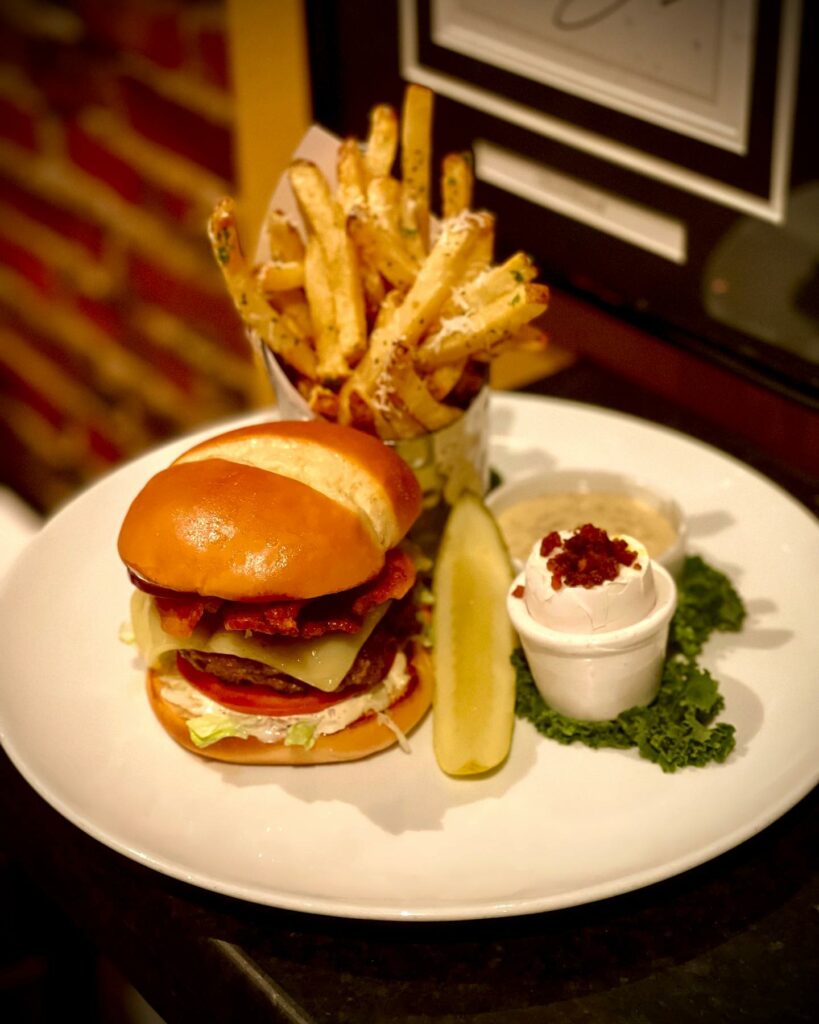 If you are feeling more surf than turf they have fresh seafood options or add ons such as Maine Lobster Tail, crispy octopus or NW Oysters on the ½ shell.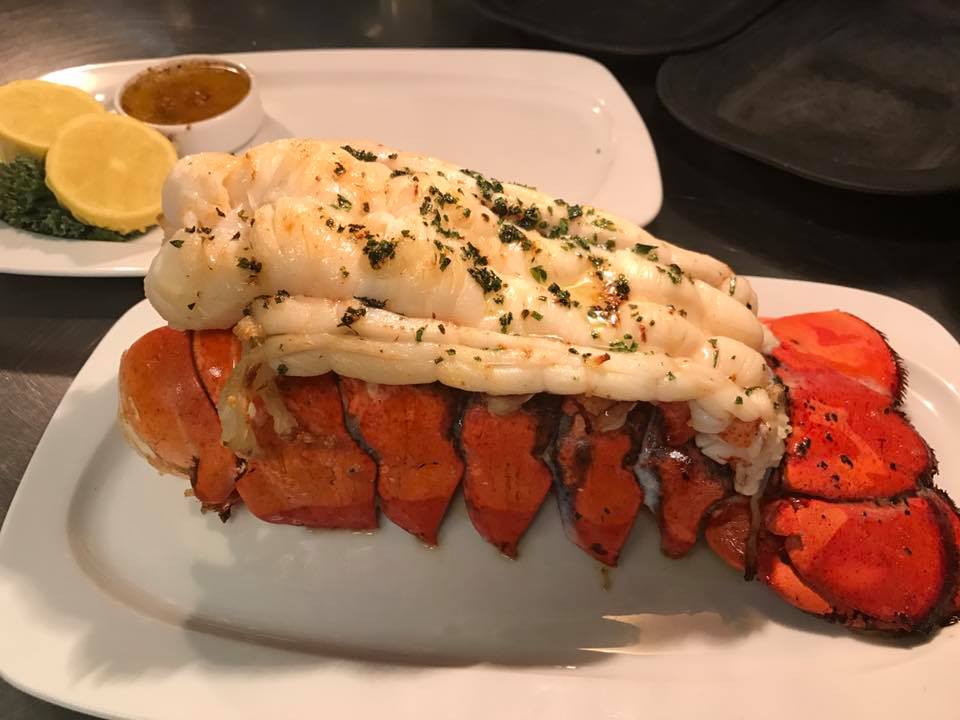 They also serve rotating specials, so make sure to check them out when you go.
Honorable Mentions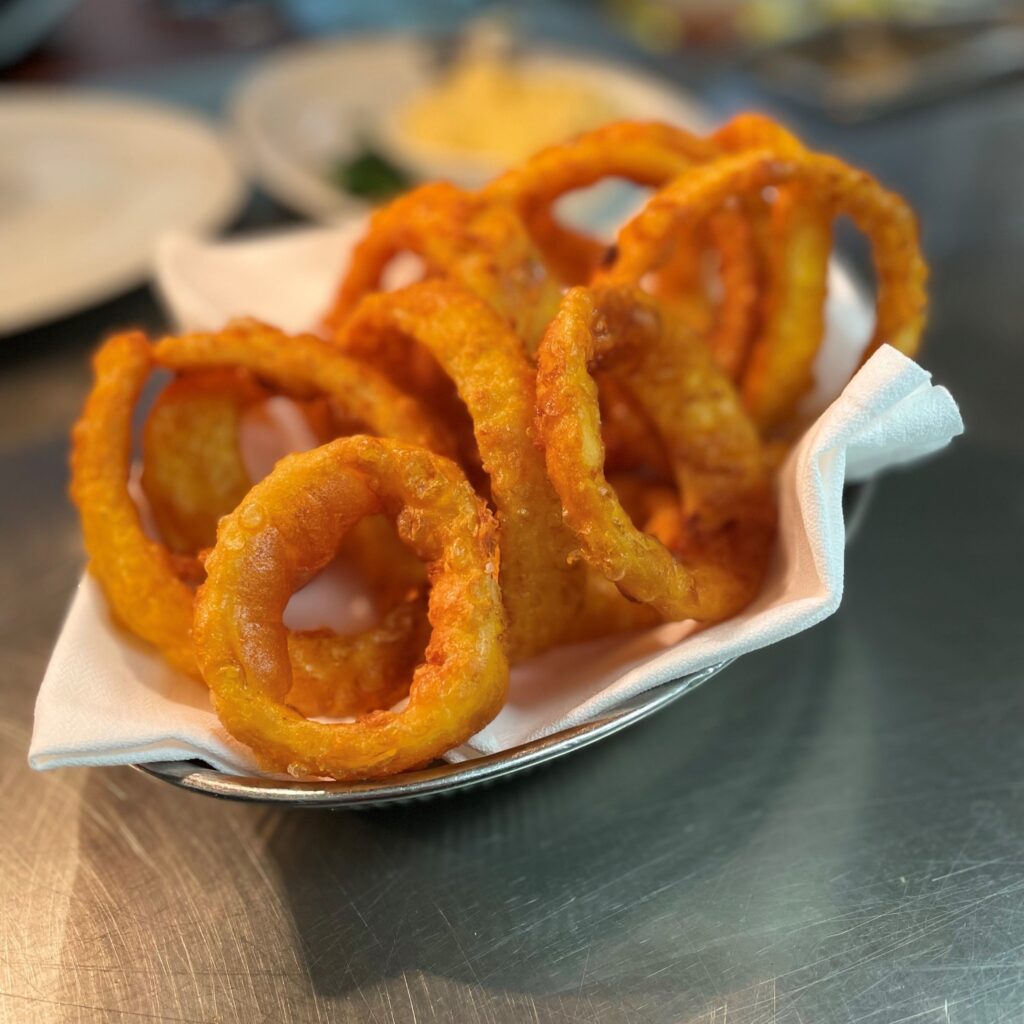 While steaks and seafood are the main focus here, we have to mention the onion rings. Famous Chef James Beard once proclaimed they were the best onion rings he had ever tasted. They serve them up with a side of their special dipping sauce.
Check Out The Wine Selection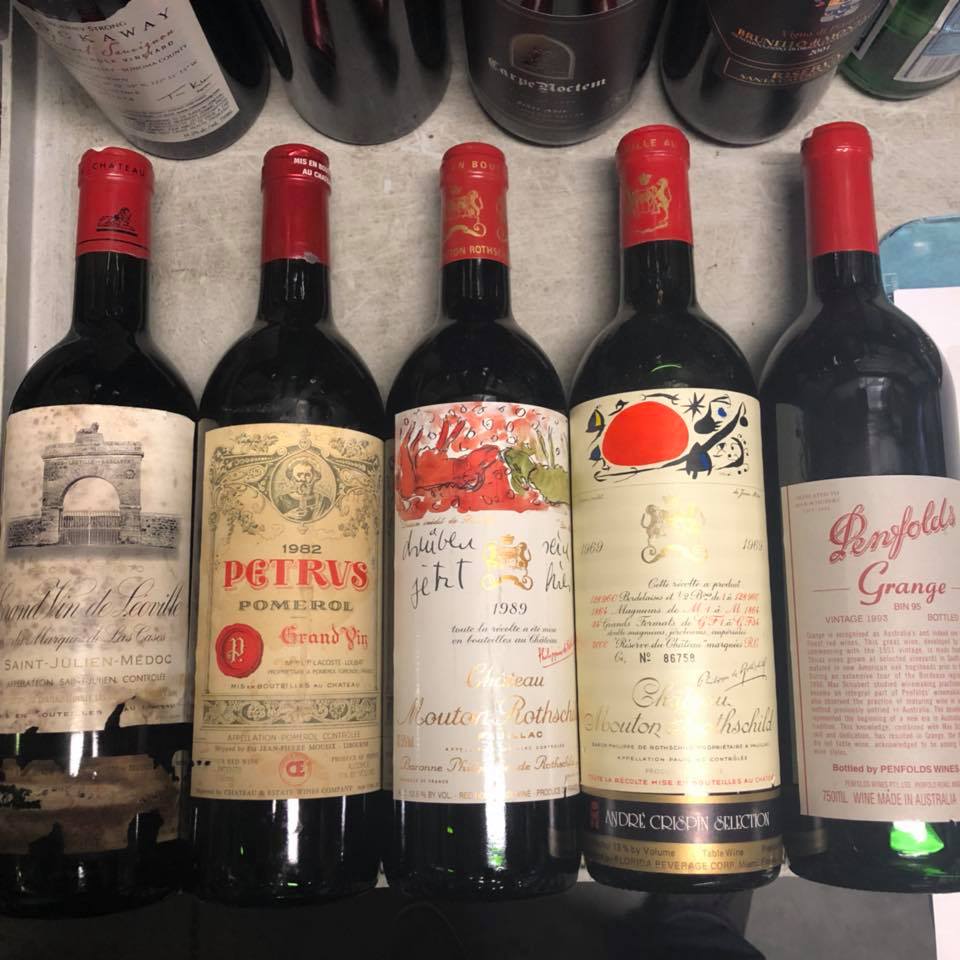 With fine dining, you can expect a wine list to match and with over 900 labels to choose from the Ringside Steakhouse does just that. They have been recognized for their wine excellence by Wine Spectator magazine since 2001. They also have a full and cozy bar with extremely knowledgeable bartenders ready to craft you something tasty. Happy hour is served in the bar as well, make sure to check on those hours before heading in.
Pair this delicious flourless chocolate hazelnut cake with your wine.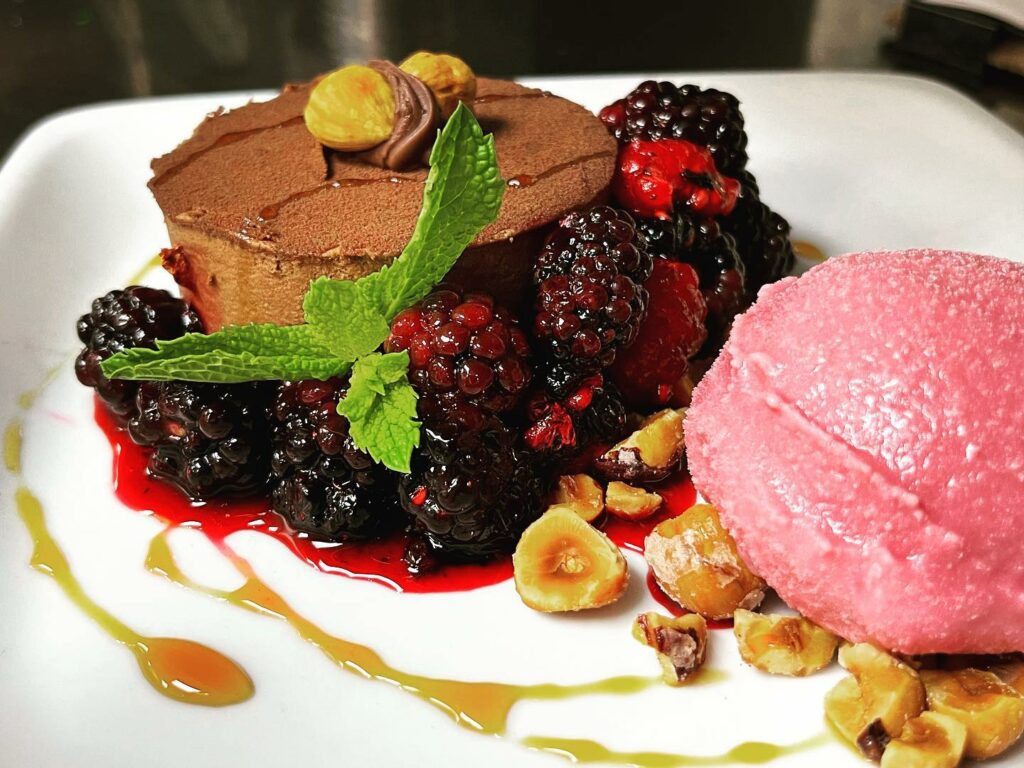 Everyone Loves Ringside Steakhouse
Not to brag or anything, but many celebrities like to frequent the Ringside while traveling through town as well. Look around your table and you will notice plaques on the walls, scrawled with the signatures of athletes, actors, music performers and more.
Don't Just Take My Word For It
The Ringside steakhouse has proven itself again and again in its almost 80 years of business. Racking up accolades from the Portland Business Journal as a favorited restaurant in Portland among readers, and perhaps even more impressive, Tom Horan's, America's Top Ten Steakhouses in North America since 1998.
The Ringside Steakhouse is a Portland restaurant MUST. You will not only be satisfied with your meal, but no doubt the entire experience from the moment you walk through the door.
Location Hours and Info
Hours: Sun 4-9PM / Mon-Thur 4:30-9PM / Fri-Sat 4-9:30PM
Address: 2165 W Burnside Portland, OR 97210
Phone: (503) 223-1513