For over 20 years, The Fishin' Hole has been fishing and guiding the majestic upper Rogue River. It's a great place to learn fly fishing, whether you're an amateur or an expert. The shop also offers waders, boots, rods, and reels, as well as clothing for all seasons. If you're interested in booking a trip with one of their guides, you can do so here. You'll get everything you need to fish on the Rogue River on your heart pumping fishing adventure.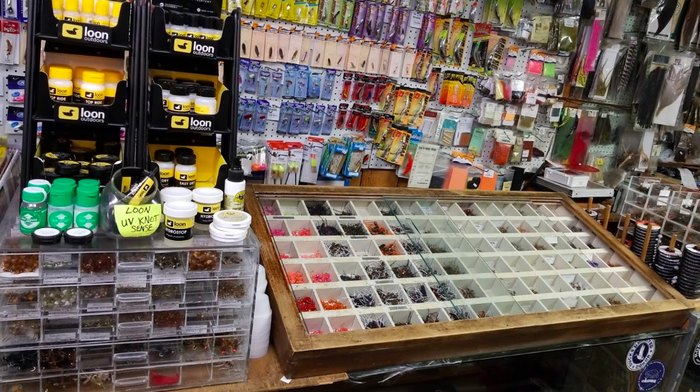 You will find this tackle shop in Shady Cove, a small city located in Jackson County, Oregon, nestled in the beautiful Rogue River Valley. With a population of just over 2,000 people, this city offers a peaceful and serene environment for residents and visitors alike. In addition to fishing, popular activities in the area include hiking, camping, and boating. The Rogue River itself is a popular destination for fishing, offering a variety of species including salmon, steel head, and bass. When visiting, you will surely want to visit Crater Lake National Park, one of the most pristine and gorgeous places to visit in Oregon.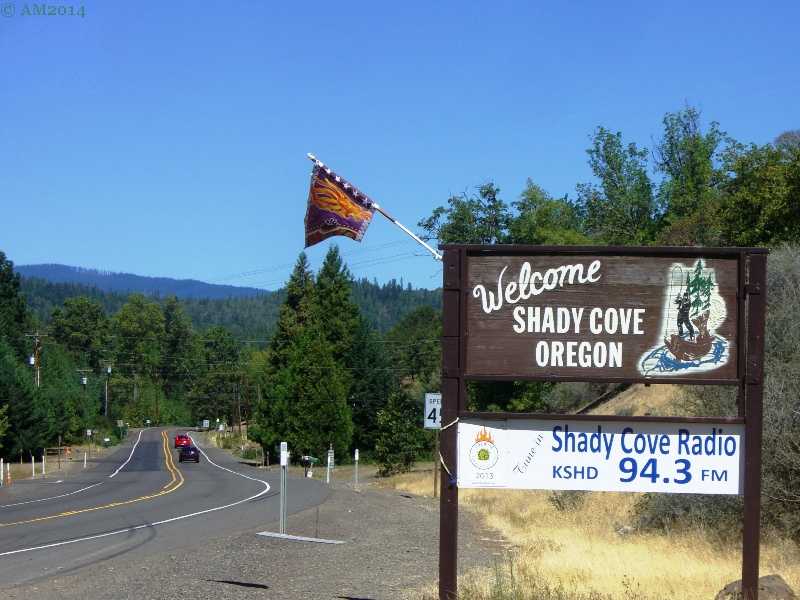 In addition to its lovely natural surroundings, Shady Cove is also home to a number of interesting attractions, including parks, museums, and historic sites. One of the most popular places to visit in Shady Cove is the Fishin' Hole Fly Shop & Deli.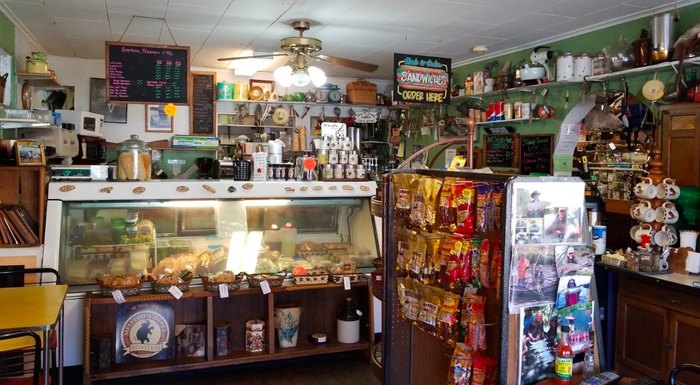 Fishin' Hole Fly Shop & Deli is a unique and charming little shop that is perfect for both fishermen and foodies. While the shop is known for their wide range of fishing gear and supplies, you may be surprised to know a little secret.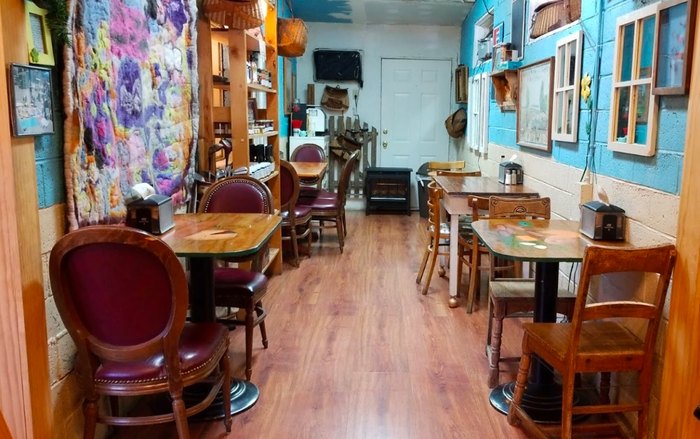 They also offer delicious deli-style food and drinks. Whether you are in the mood for a hearty sandwich, a light salad, or a hot cup of coffee, this shop has got you covered. The food is made fresh every day, using only the finest ingredients, and the menu changes regularly to keep things interesting.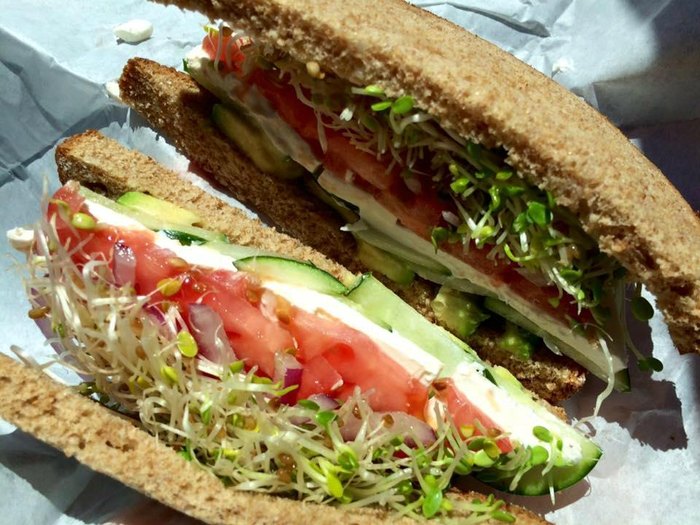 For fishermen, the Fishin' Hole Fly Shop & Deli has everything they need to catch the big one. They offer a wide range of fishing gear and supplies, including rods, reels, waders, and of course, flies. Whether you are a seasoned angler or just starting out, the knowledgeable staff at Fishin' Hole can help you find the perfect gear for your fishing needs.
RELATED: Sport Fishing License, Tag and Permit Fees in Oregon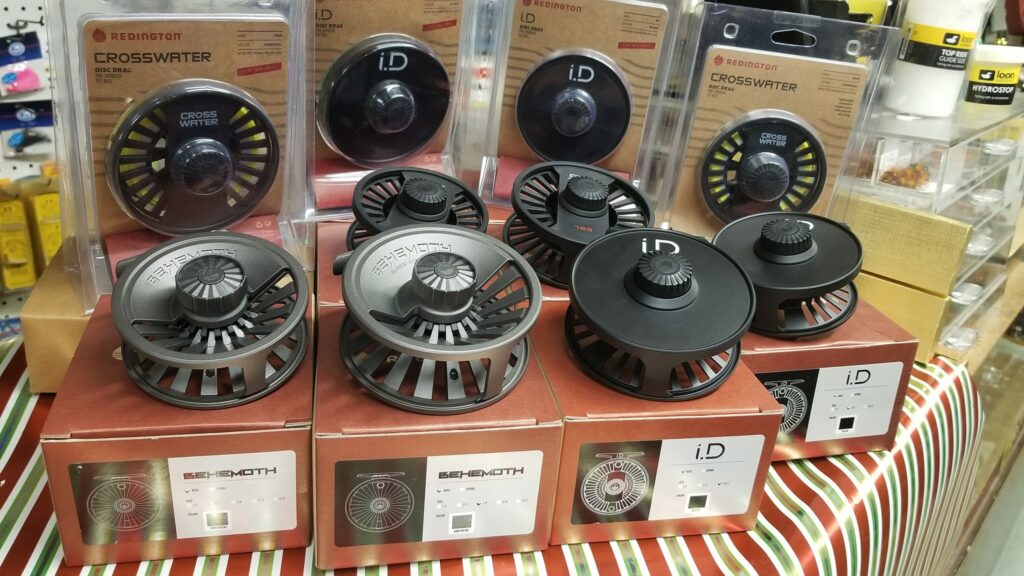 One of the best things about Fishin' Hole Fly Shop & Deli is its welcoming and friendly atmosphere. Whether you are stopping by for a quick bite to eat or browsing the shelves for the perfect fishing gear, you are sure to feel right at home. The staff is always happy to chat with customers, share their knowledge and expertise, and offer recommendations and tips.
At the Fishin' Hole Fly Shop & Deli, food is not just an afterthought, it's a major part of the experience. The menu features a variety of delicious deli-style dishes, made fresh daily using only the finest ingredients. Whether you are in the mood for a hearty sandwich, a light salad, or a sweet treat, you are sure to find something to satisfy your cravings.
The sandwich selection is particularly impressive, featuring a range of classic deli options as well as creative and unique combinations. For example, you can enjoy a traditional BLT, made with crispy bacon, juicy tomatoes, and crisp lettuce on freshly-baked bread. Or, you can try something a little more adventurous, like the "Hot & Spicy" sandwich, made with spicy salami, melted pepper jack cheese, and tangy hot sauce on a toasted baguette.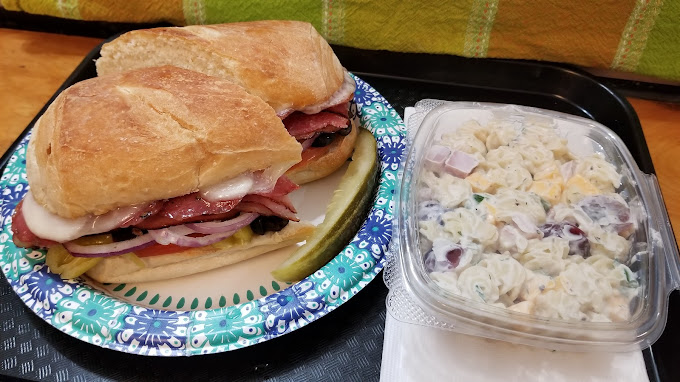 In addition to sandwiches, the Fishin' Hole Fly Shop & Deli also offers a variety of salads, soups, and sides. The salads are especially noteworthy, as they are made with fresh, crisp greens and a range of colorful and flavorful ingredients. For example, you might try the "Fruit & Nut" salad, made with a mixture of greens, juicy berries, and crunchy nuts, or the "Caprese" salad, made with ripe tomatoes, fresh mozzarella, and fragrant basil.
Of course, no meal at the Fishin' Hole Fly Shop & Deli would be complete without a sweet treat. The shop offers a range of baked goods, including cookies, muffins, and pastries. You can also enjoy a refreshing drink, such as a cold soda, iced tea, or coffee.
Thinking about doing some rafting on the Rogue? A rental here will include the raft, water guns, paddles, life vests, a dry bag and and ice chest. Also included is a shuttle to get you to and back from the put-in spot on the river.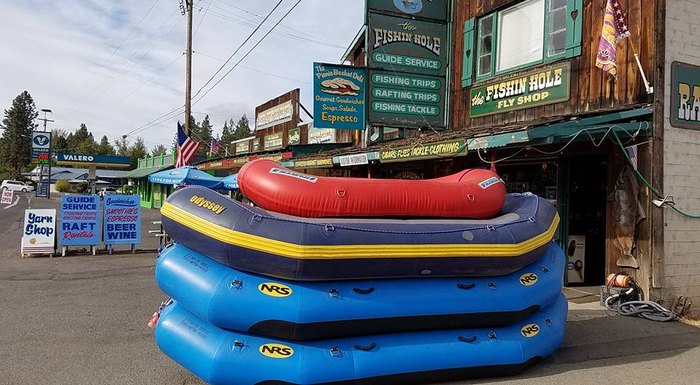 The Fishin' Hole Fly Shop & Deli is a must-visit for anyone visiting Shady Cove. Whether you are an avid fisherman, a foodie, or just someone who enjoys a good cup of coffee, this charming little shop is sure to delight and impress. So why not make a stop at the Fishin' Hole Fly Shop & Deli the next time you are in Shady Cove, and experience all that this unique and wonderful little shop has to offer!
For those who are interested in history and culture, Shady Cove has a number of museums and historic sites to explore, including the Rogue River Museum, which offers a glimpse into the rich history of the Rogue River Valley. Additionally, the city is home to a number of parks and recreation areas, including Shady Cove Park, which features picnic areas, playgrounds, and a community swimming pool.
If you plan on visiting The Fishin' Hole, they are open between 8 a.m. to 7 p.m., seven days a week. Head over to The Fishin Hole Fly Shop on their website and follow the shop on Facebook page for the latest updates.