There's almost nothing I love more than eating at a vintage diner. The delicious aroma of fresh-brewed coffee, sweet sounds of oldies music in my ears, the feeling of my legs sliding into the vinyl booth, and all the nostalgia of times gone by. Can you feel it? Almost makes you wish for a time machine to transport you back to the 1950s, doesn't it? Well, this coastal Oregon restaurant may be just the ticket.
The Dutch Mill Cafe, Tillamook, Oregon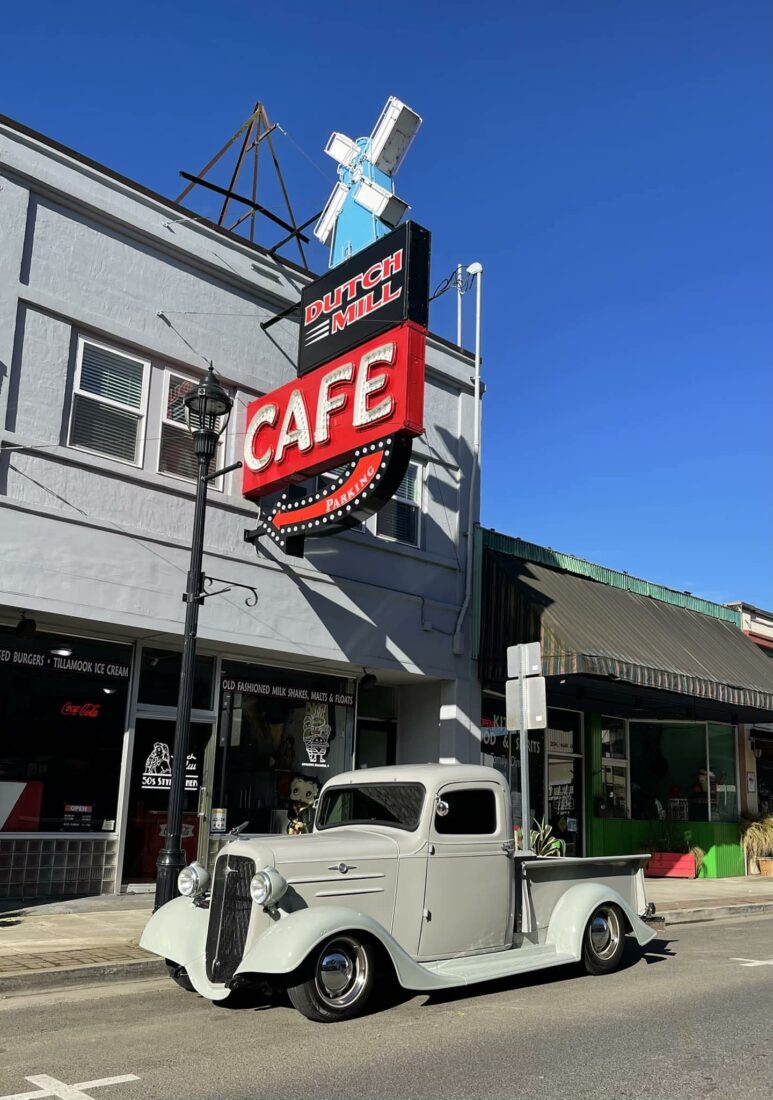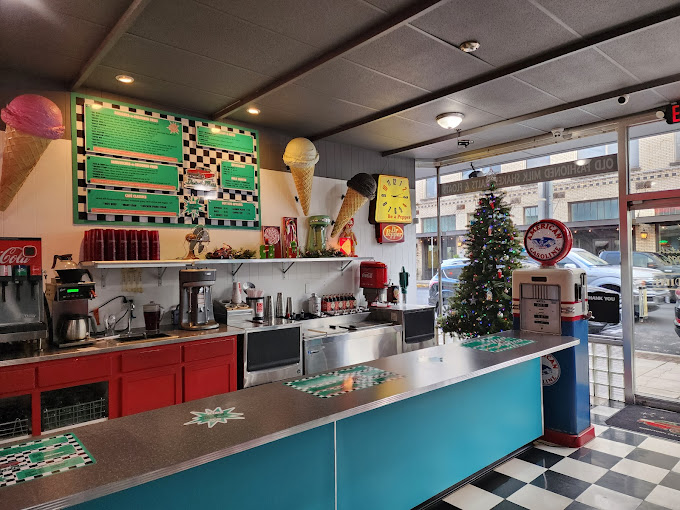 The restaurant itself has been around for decades, but owner Terry Phillips reimagined the business as a 50's diner in 2016. His reasoning? It's all about small-town nostalgia. The front end of his dad's cherry-red '57 Chevy even graces the back wall. Nostalgia indeed.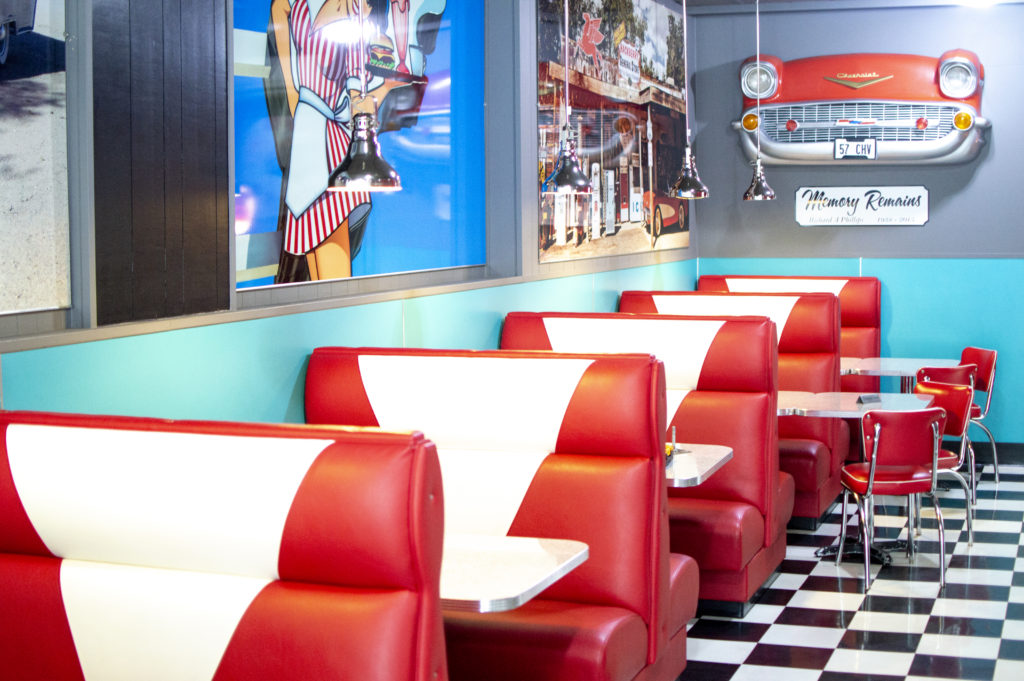 One of the most awesome things about the Dutch Mill Cafe is that they believe no child should go without a proper birthday celebration, so kids ages 8 and under can take advantage of a free celebration with everything provided. That means burgers, balloons, goodie-bags, and even a cake.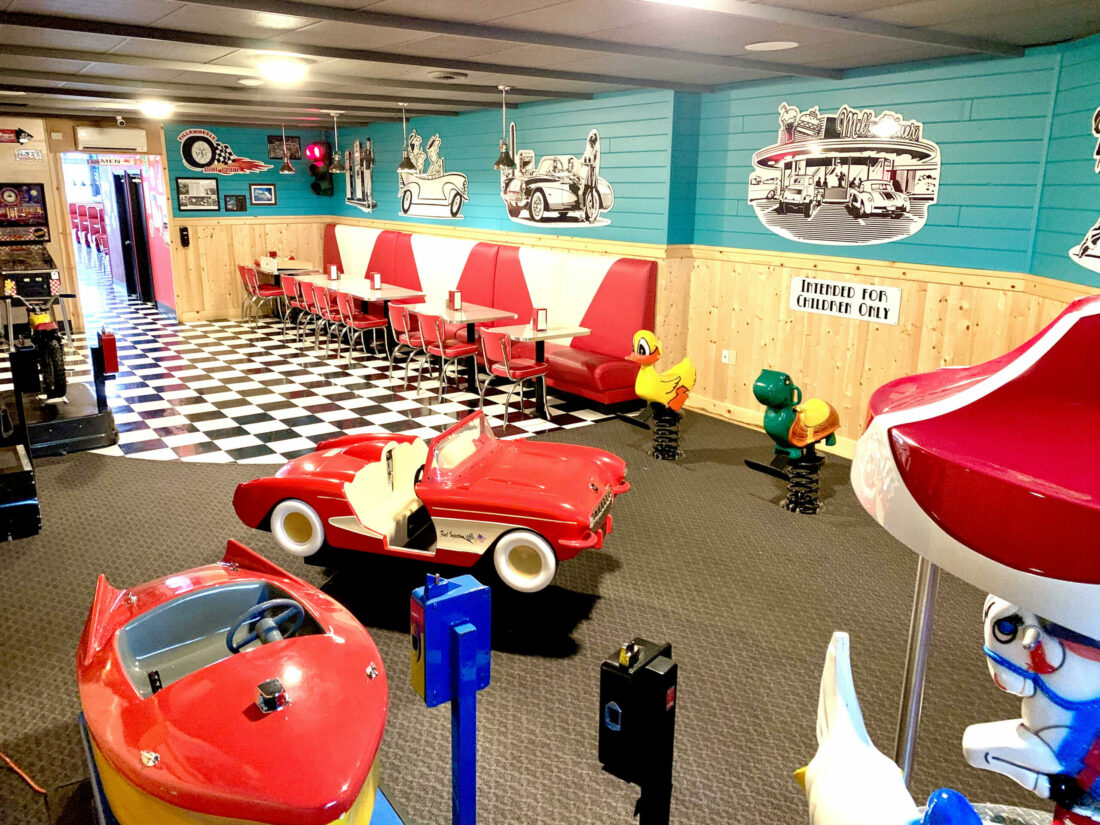 The menu focuses on cafe classics like specialty burgers, hot sandwiches, homemade chili, comfort food like your granny used to make, and of course…milkshakes.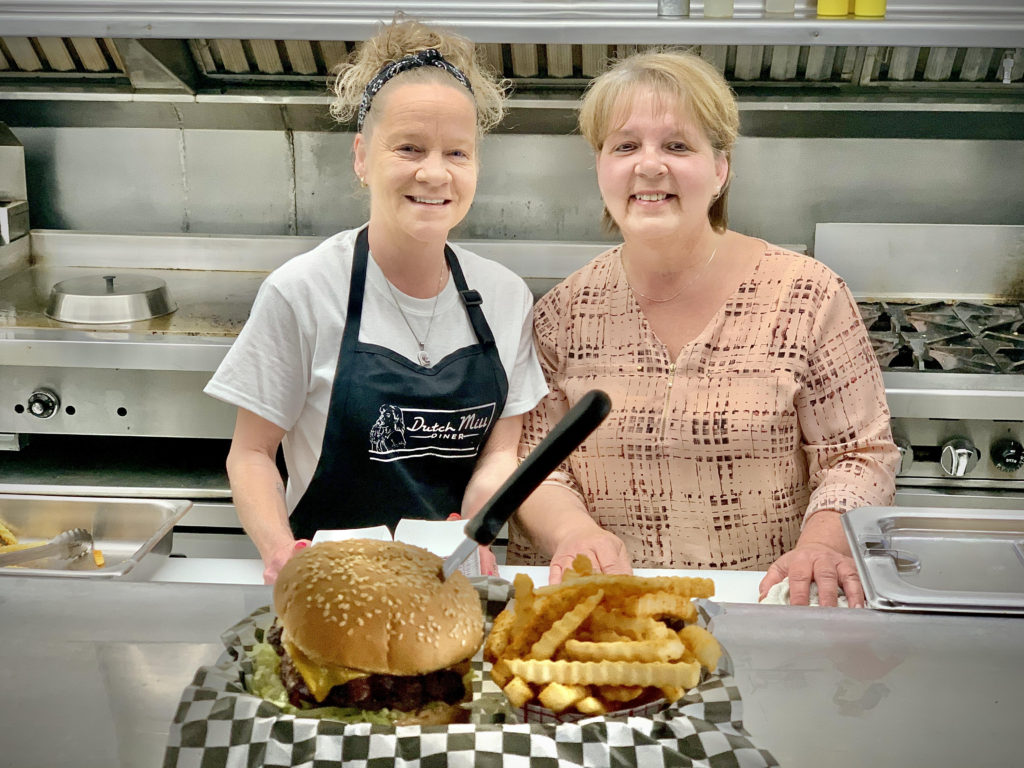 How about hand-breaded Chicken Fried Steak served with house mashed potatoes, homemade gravy, veggies, and Kathy's Cole slaw?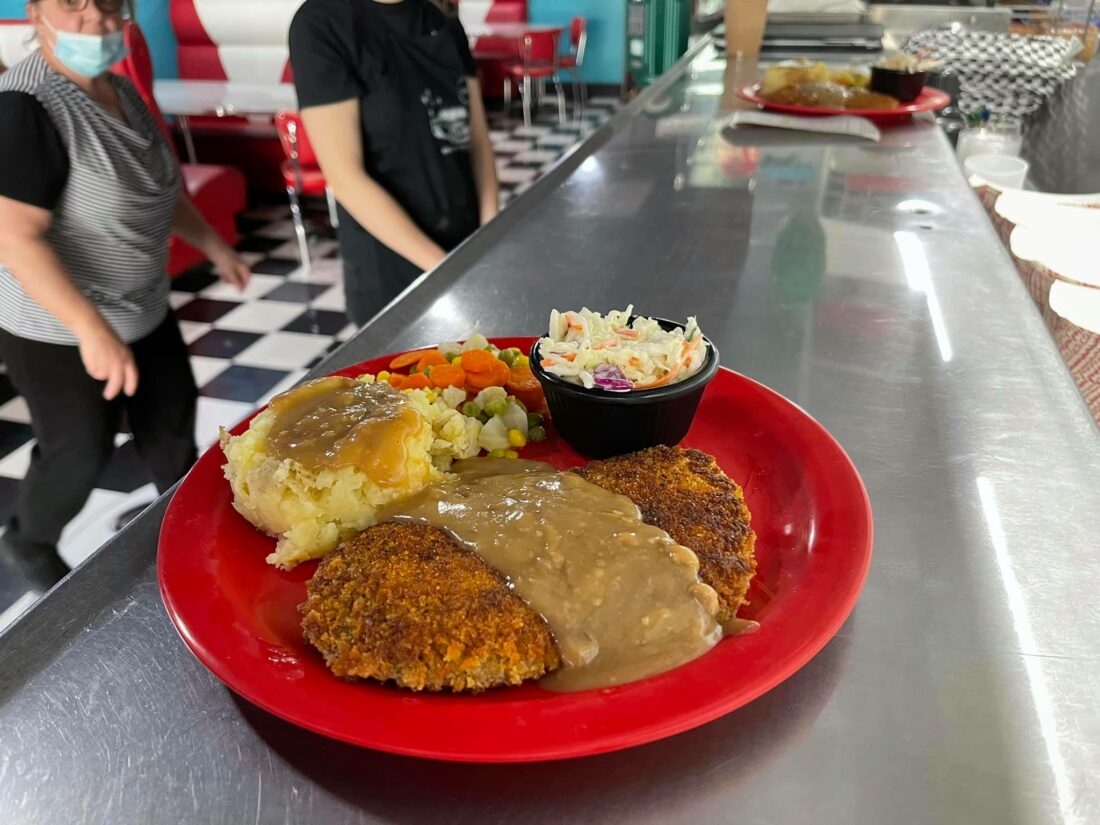 Try the Rat Rod burger, which consists of a hand-pressed all-beef patty, bacon, ham, cheese, fried egg, lettuce, tomato, and 1000 island dressing. As if that couldn't be better, onion rings are available by request.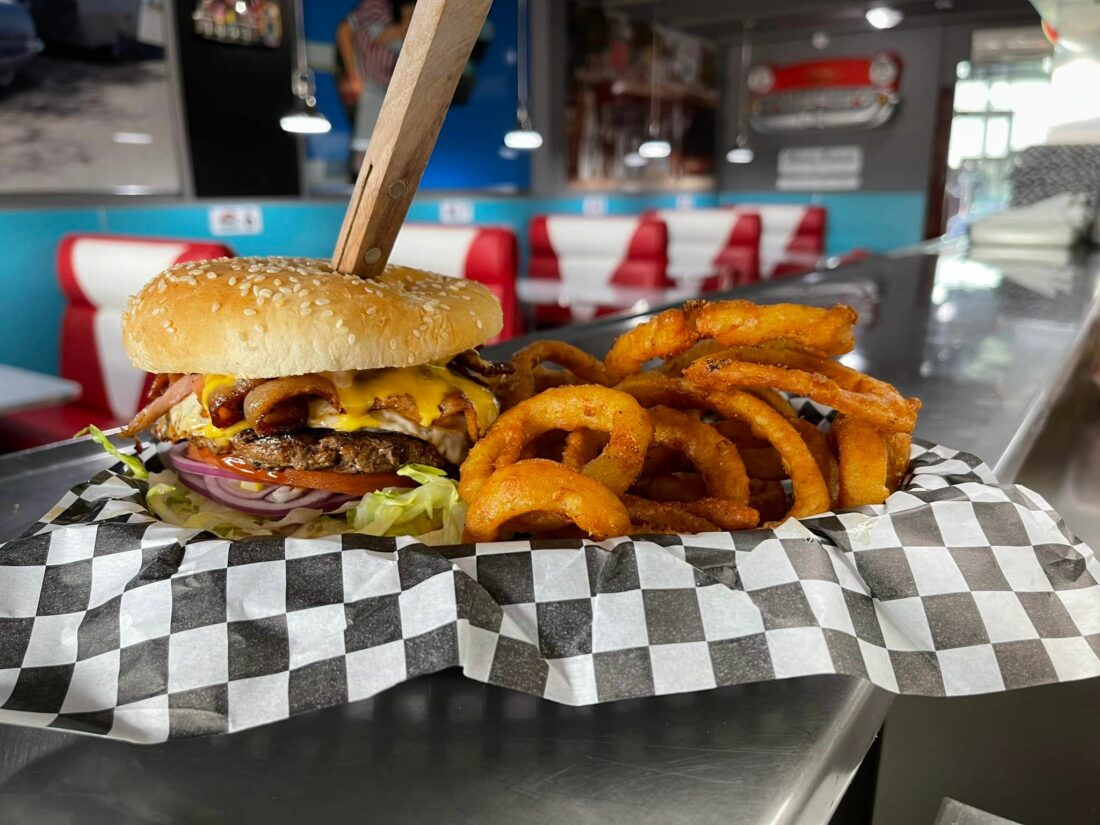 The Horse Shoe Burger isn't your typical one. It's a patty with Texas Toast, smothered in fries and gooey white cheddar cheese sauce. Ohhhhh my.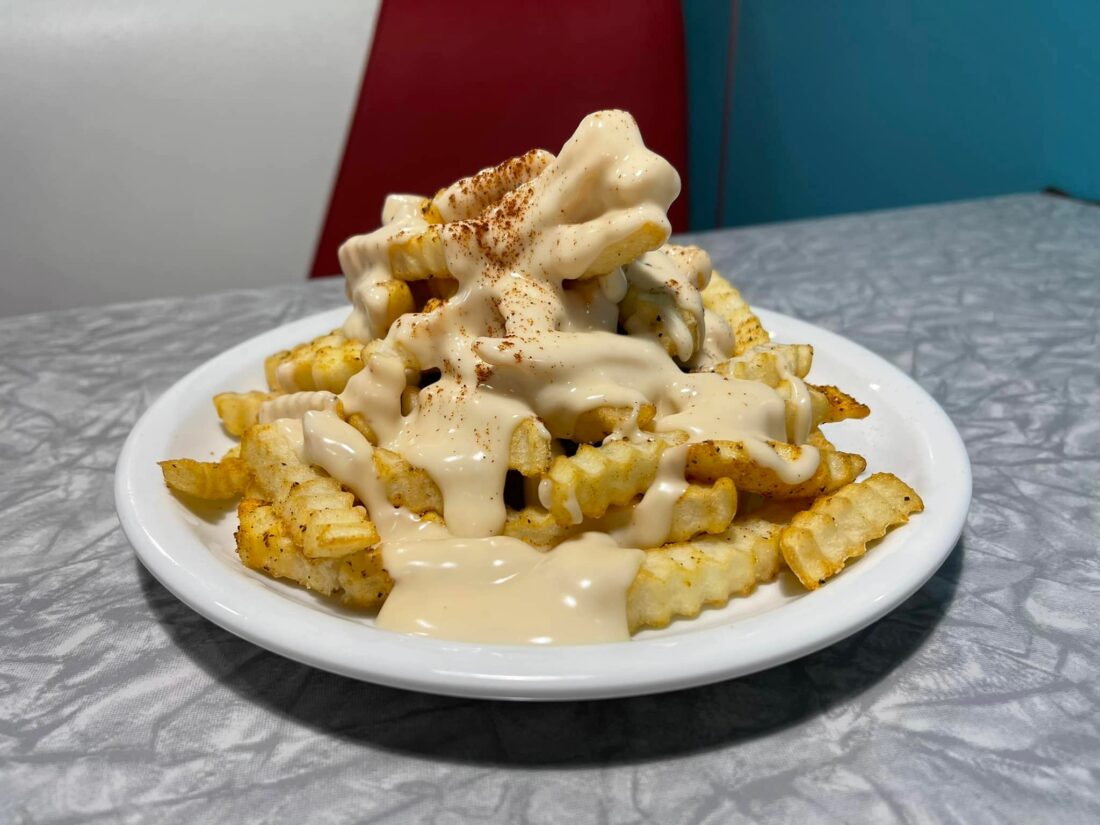 Is your mouth watering yet? Top things off with an old-fashioned milkshake, made with Tillamook Ice Cream.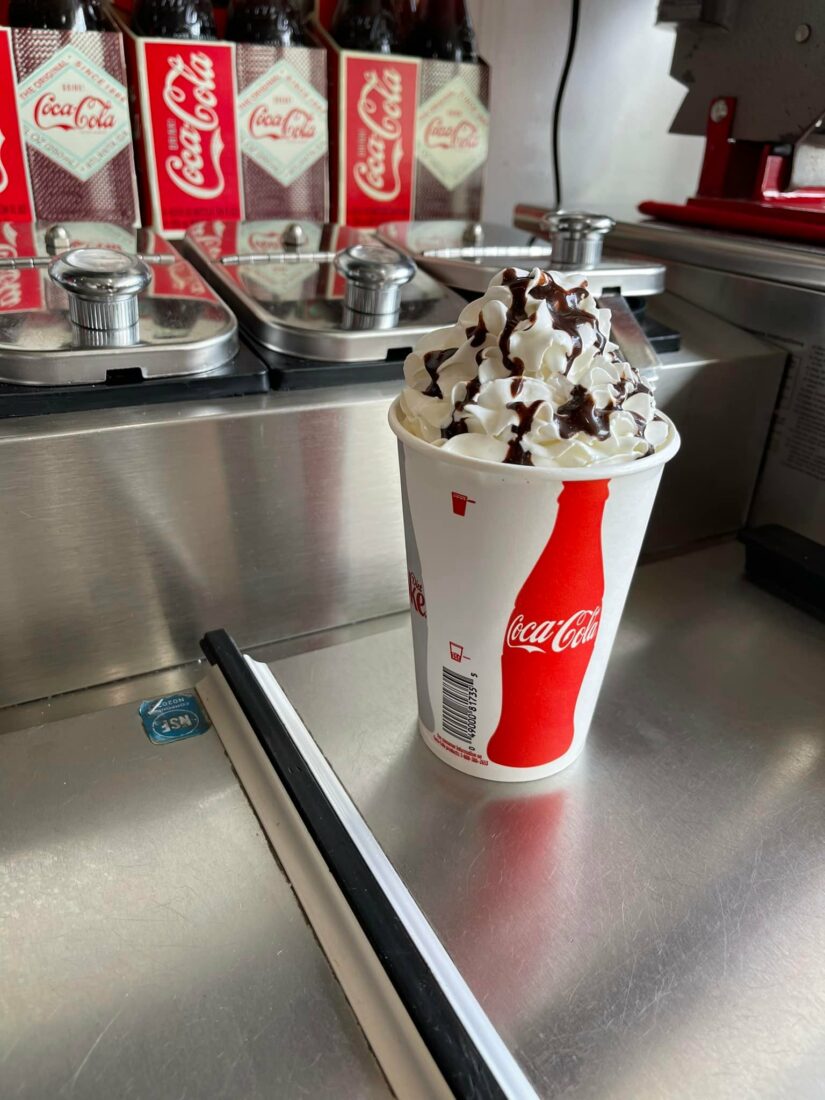 The Dutch Mill Cafe
Location: 206 Main Ave, Tillamook, Oregon, 97141
Phone: 503-842-1277
Web: DutchMillCafe.com
Facebook: Dutch Mill Cafe