Every February an incredible kite festival takes place on a frozen lake in Southern Oregon. Each year huge colorful kites, massive whales, and fluttering fabric fill the air over Lake of the Woods, drawing in people from all over the state. This is a one-of-a-kind Southern Oregon event you don't want to miss!
Lake Of The Woods Annual Kite Festival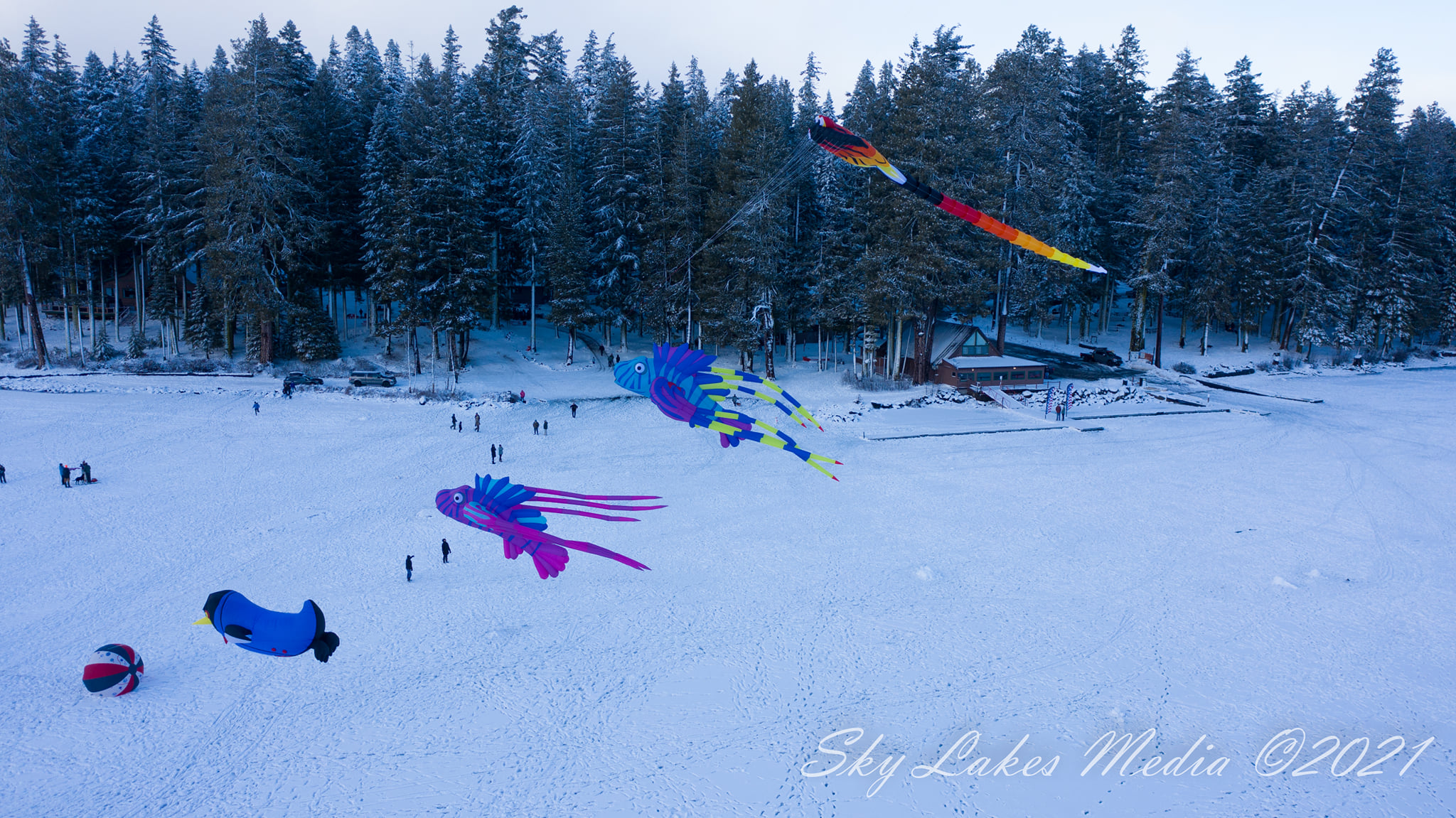 The annual kite festival at Lake Of The Woods is one of the resort's most popular yearly events. This year's kite festival will take place on Saturday February 11th, 2023, and Sunday February 12th, 2023. The kites will be out flying as long as there is wind.
Sign up for monthly emails full of local travel inspiration and fun trip ideas. In each newsletter we'll share upcoming events, new things to do, hot dining spots and great travel ideas.
Festival goers can grab breakfast from a buffet at the lodge from 9 AM to noon on both days, though reservations are highly recommended. Sledding, snow shoeing, cross country skiing, sitting around the bonfire, ice fishing, and ice skating (if the conditions are right), are awesome activities you might want to participate in. You can also bring your own kite to fly while you're there!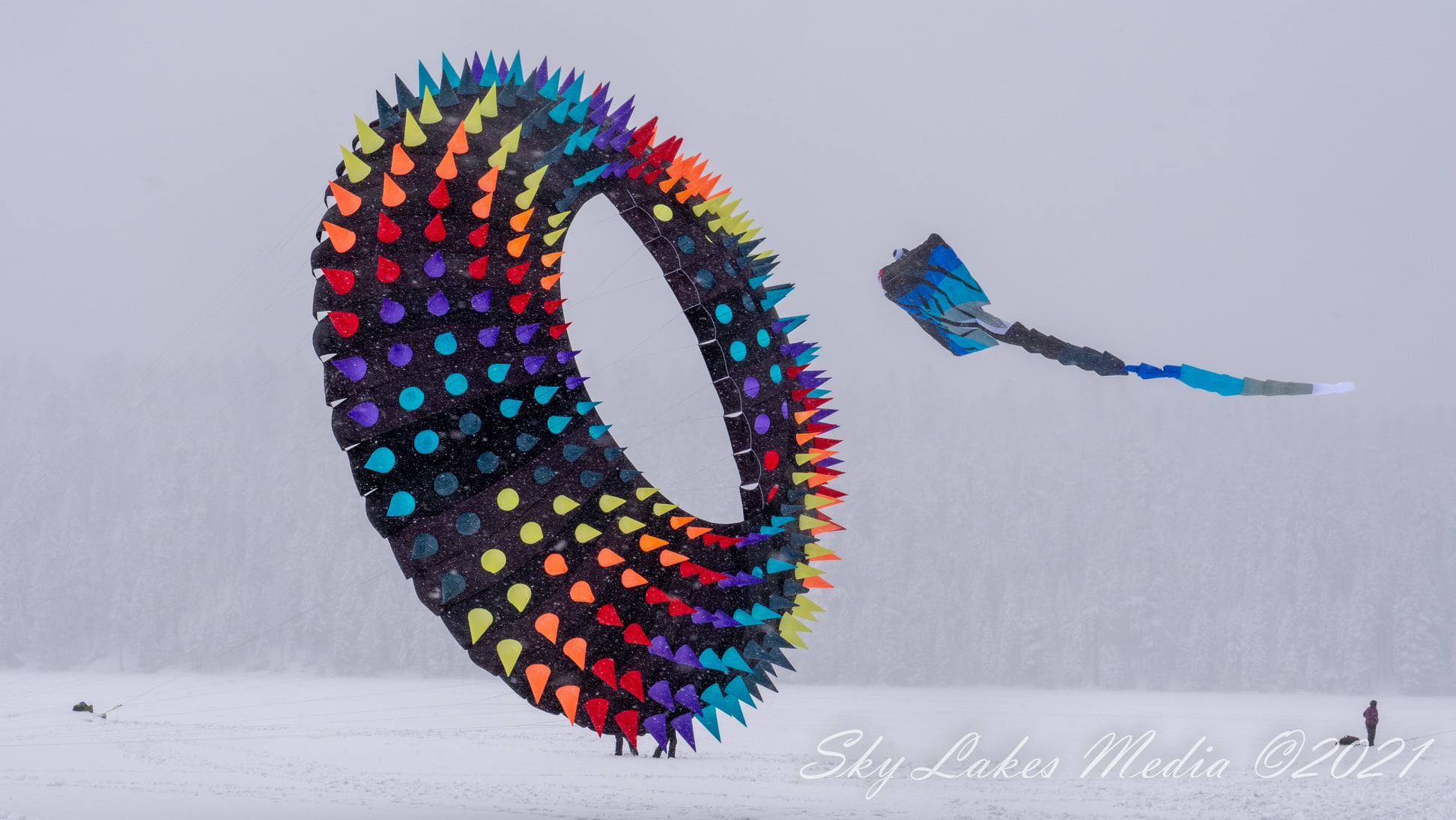 If you're worried about missing the Super Bowl to check out the kite festival, the game will be playing on a giant outdoor screen so you can watch while keeping an eye on the kids!
There will also be live music by Still Blooming at the lodge on Saturday from 4 to 6 pm.
Lake Of The Woods Resort Kite Festival 2023 Information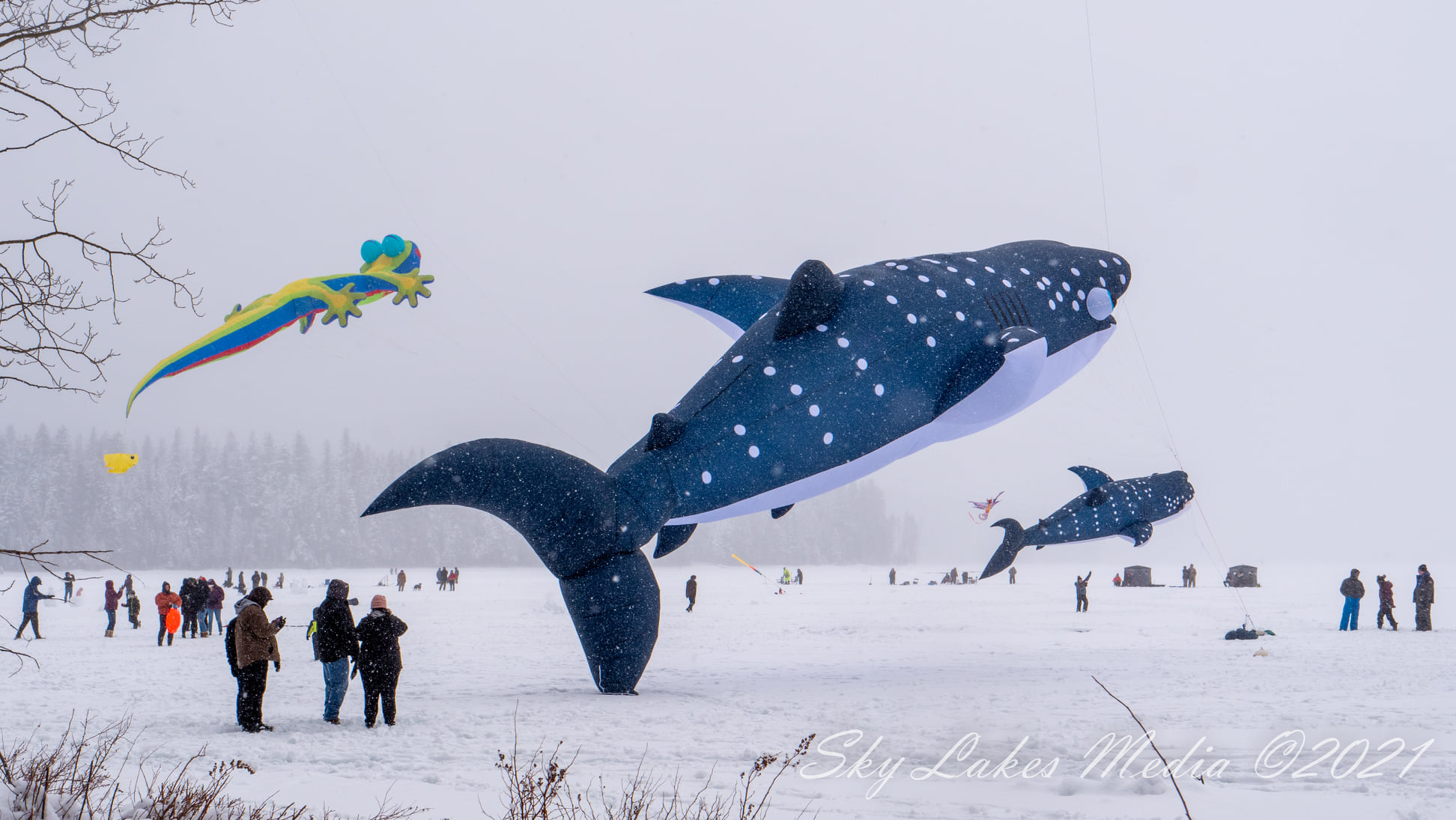 Guests will see large crowds and should be aware that there's limited parking. If you plan to attend, arrive early so you can get a parking spot. Wear warm layers, dress for possible inclement weather, and bring a thermos of hot coffee or hot coco to keep you warm!
Location: Check out the location of the event on the map below.
Dates: February 11th and 12th, 2023
Information: Get more information at the Lake Of The Woods Facebook page.
Will you be going to the kite festival at Lake of the Woods Resort this year? What's your favorite Oregon kite festival to attend? Let us know in a comment!