It's that time of year where people like to get warm and cozy and hunker down for the evening on the couch with a good book. If you are in need of a book to read and enjoy supporting local business, then look no further than Big Story Bookstore, located near downtown Bend Oregon.
Step One, Creating The Perfect Environment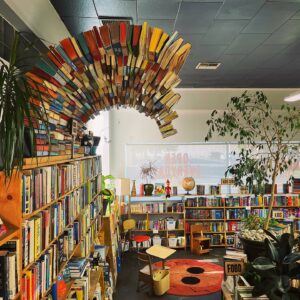 Big Story Bookstore opened in 2017 with founder Josh Spencer, who sat down and tried to come up with a list of things that are in your environment when you feel your best. After careful consideration it was determined that this includes a well organized clean space full of books, plants, wood furnishings, comfortable seating, and natural lighting, all of which you will find inside the store. 
---
RELATED: Things To Do In Bend, Oregon
---
More Than Just Books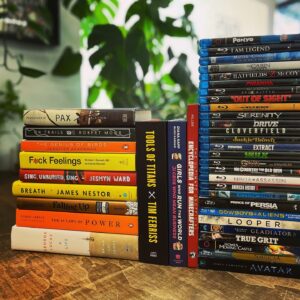 Big Story Bookstore hails as central Oregon's largest independent bookstore. Inside you will find more than 25,000 new and used books, carefully curated and organized by staff members. They even offer movies, and vinyl, to buy or sell. Though if you are looking to sell, be sure to check out their website for condition criteria, and what the store is currently interested in purchasing.
Adored By Locals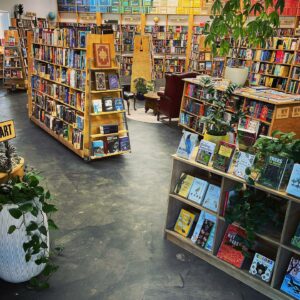 Oftentimes when looking for a new book to read, the search can be just as fun as the book itself. Big Story Bookstore sets itself apart, not only for the large selection of books they offer, but the atmosphere is just as delightful.
"Love this place so much! Such a cute spot with so many finds" raved Jennifer Y, via Yelp.
This bookstore has something for everyone, and the decor definitely passes the vibe check; colorful, cozy, creative and inviting. When you visit the store, make sure to bring the kiddos. They offer a large children's section that the kids will love, and can relax in, while you are on your hunt for a good read.
If you are lucky, you may even get to meet Spencer's dog Gus, who was adopted from a local rescue in Bend.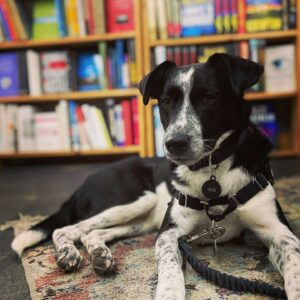 A Must See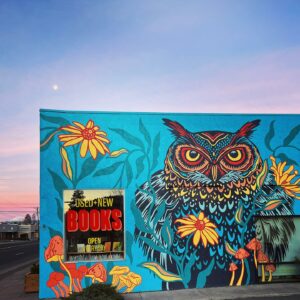 With the bright colorful building, huge selection of books, and delightful atmosphere, it's easy to see why Big Story Bookstore is adored by locals.
Next time you are in Bend you won't want to pass this place by.
Location: 228 N Greenwood Ave. Bend, OR 97701

Phone number: (541) 617-9271

Hours: Open 7 days a week 10AM-3PM