On Tuesday November 29th, 2022 rain and strong winds made rock and mud come crashing down a mountainside and onto U.S. 30 near Astoria, Oregon. This is a major road between Portland and Astoria, which is now closed so crews can remove the 1,800 cubic yards of debris. The landslide happened around milepost 74 about 20 miles east of Astoria.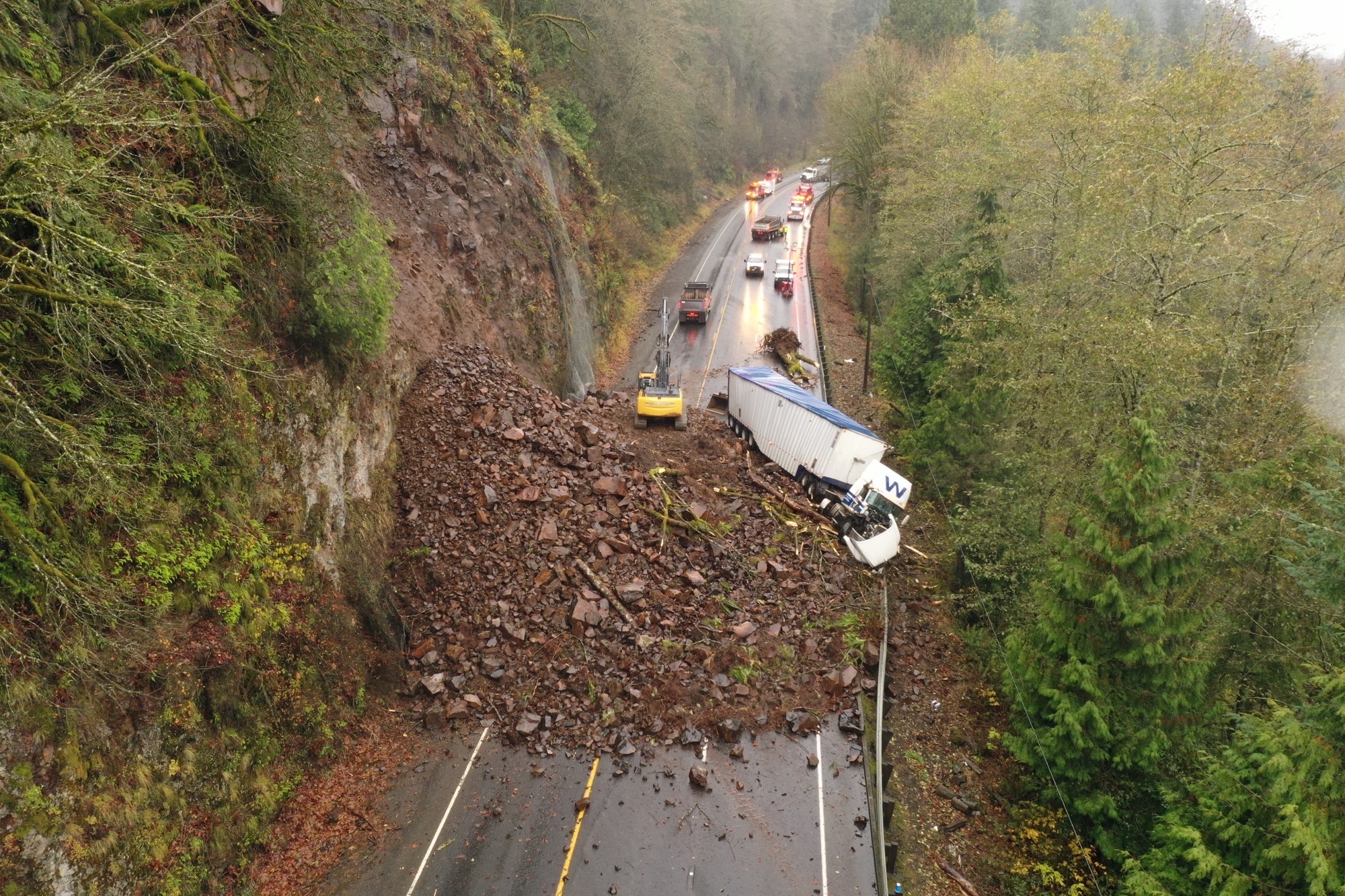 Oregon Department of Transportation (ODOT) expected to have the road open again by Friday December 2nd, 2022, but as of Saturday December 3rd, 2022 Tripcheck.com is still reporting U.S. 30 closed from mile post 72-76 due to the landslide. Travelers must use an alternate route.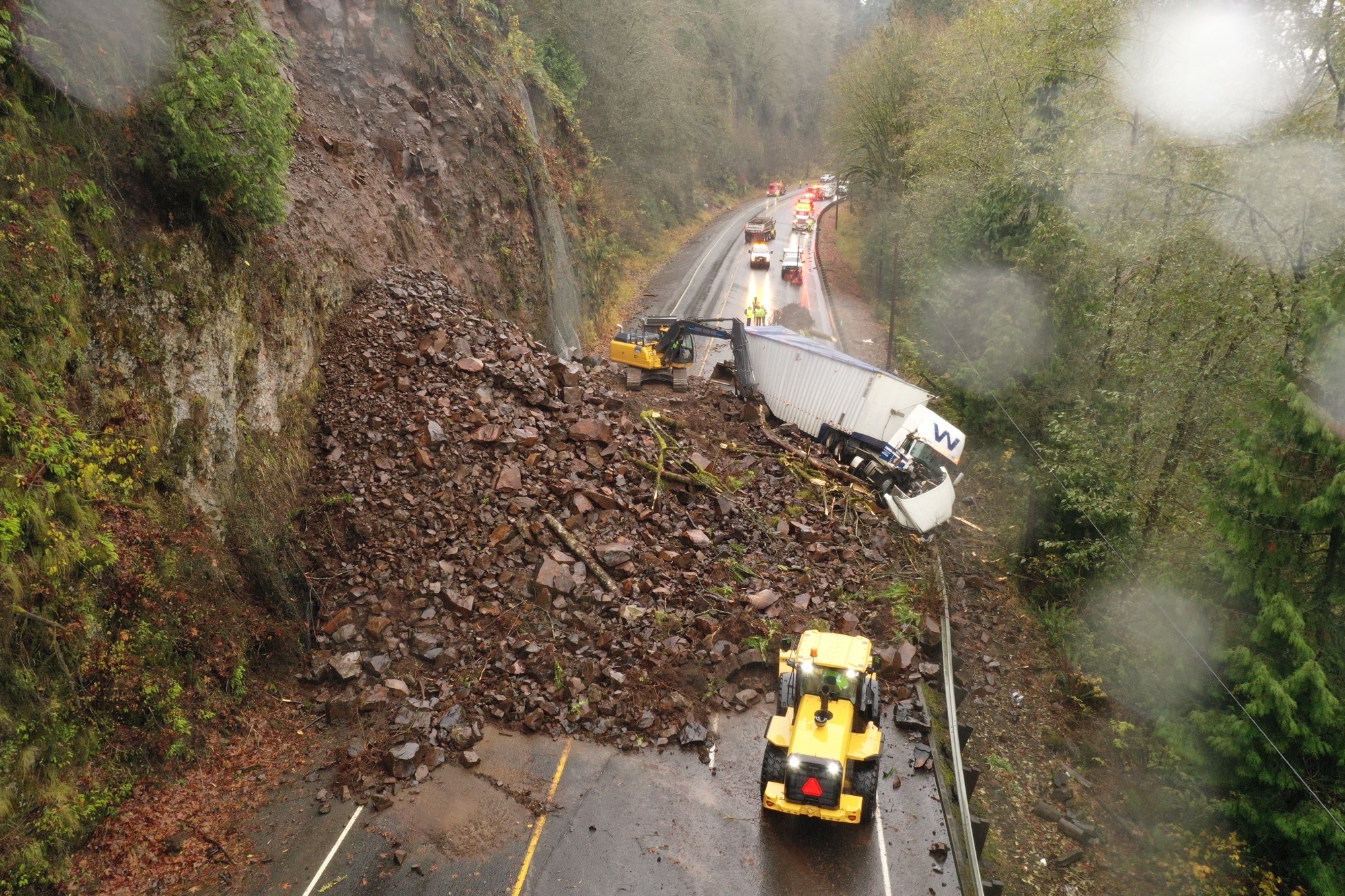 There was a semi truck caught in the landslide when it happened. The truck driver is reported to be ok, and the truck has been removed from the 110 foot long debris field of the landslide.
The affected section of U.S. 30 can't open again until the debris is removed, and until two very large sections of hillside are removed as well. A Geologist found two other large sections of hillside on the verge of sliding that must be removed as they pose a danger to drivers.
US 30 remains closed about 20 mi. E of #Astoria for #landslide repairs. Crews have removed about 650 cubic yards of debris so far - about one-quarter to one-third of the rock and soil from Tues. night's landslide. There's no estimated time for reopening. https://t.co/F7zU61Hc7R pic.twitter.com/1hvCdhV0s4

— OregonDOT (@OregonDOT) December 2, 2022
ODOT is advising that people use U.S. 26 or OR 47 while U.S. 30 is closed. Do not use your GPS to travel on less developed roads.
Stay up to date on the latest Oregon news with That Oregon Life.