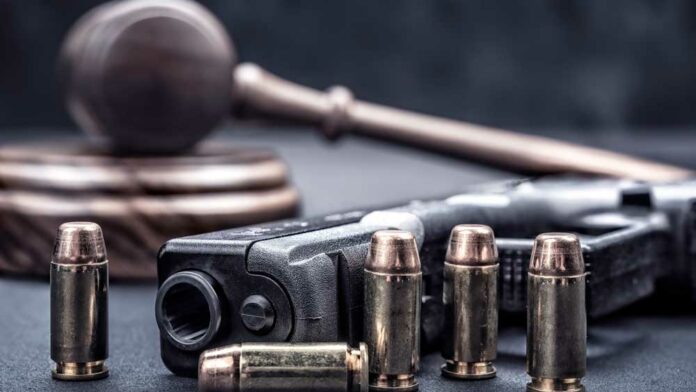 Measure 114 which narrowly passed in Oregon, is set to take effect Thursday as planned. The new law, said to be the strictest in the nation, will ban ammunition magazines holding more than 10 rounds, as well as require a gun permit to purchase a firearm.
On Tuesday morning, U.S. District Court Judge Karin Immergut has denied a temporary restraining order in a 43-page ruling just two days before the measure is to take effect. Two gun store owners, a gun rights group known as Oregon Firearms Federation, as well as three Oregon sheriffs sued the state for Measure 114 violating constitutional rights.
Immergut has concluded they have failed to demonstrate magazines larger than 10 rounds are necessary for self-defense. She also suggested in her ruling that mass shootings increased greatly after a federal assault weapons ban expired in 2004, noting every mass shooting involving 14 or more deaths, the shooters used weapons that held 10 or more bullets.
"Plaintiffs have failed to demonstrate that they will suffer immediate and irreparable harm if this Court does not block Measure 114 from taking effect on December 8, 2022," Immergut wrote in her decision.
Here's the judge's decision with a caveat that plaintiffs can come back for another request for a preliminary injunction with "a more complete record." pic.twitter.com/kwayW0yRNU

— Wright Gazaway (@WrightKATU) December 6, 2022
As countless Oregonians are scrambling to purchase firearms, in light of the fact the gun permit system will not be ready by December 8, the judge has put the permit-to-purchase gun regulation on hold for 30 days. This will allow Oregonians for 30 days after the measure December 8 to still purchase firearms without a permit.
The Oregon State Police have recently said they will not be able to get through the background check backlog before the gun measure takes effect. OSP is dealing with "unprecedented volumes of firearms transactions never seen before in the program's 26-year history," according to a statement released Friday. As of December 4, the current backlog was 41,160 applications deep.
"The Permit-to-Purchase program at Oregon State Police will be a manual paper process until new technical systems can be designed and implemented," the statement reads. According to KLCC, an application for a permit-to-purchase is being finalized now, and is expected to be available for download from the state police website on December 8.
Amy Patrick of the Oregon Hunters Association has voiced her concern, as shown in the video below, in which to demonstrate proficiency with a firearm as required by Measure 114 before obtaining a gun permit, you must first own a firearm. This of course raises the question, how are you able to do so if you don't already own a gun and cannot get it without the permit?