The owner of a donut shop in Eugene, Oregon, known as Dizzy Dean Donuts has gone viral for all the wrong reasons. The video, giving viewers a first-person perspective of Dean Weaver has exploded on Reddit, as Deaver approaches what appears to be a homeless woman seated near a trailer just outside a dumpster and Anytime Car Wash. The video originally was posted on Reddit on Saturday (November 5, 2022) and had received more than 6,000 comments. After the video was reposted to TikTok, the video caught even more traction.
The woman appears to be quiet, minding her own business with a skateboard and a soda container, with other belongings nearby.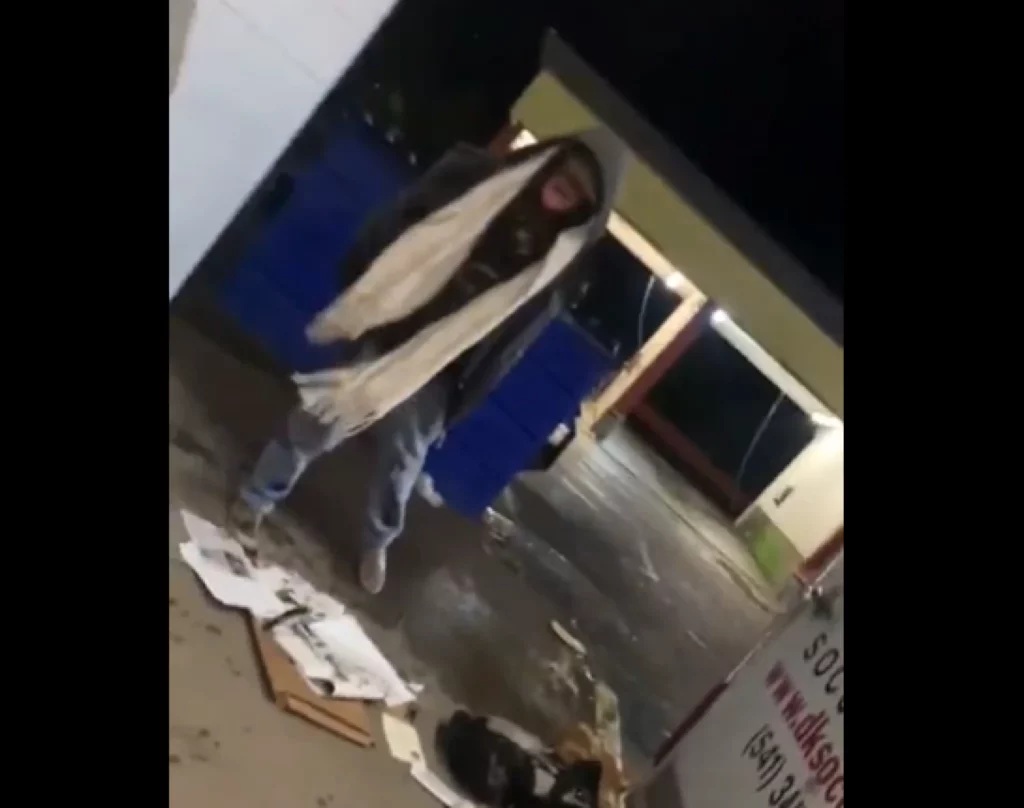 With temperatures hovering largely in the 40s, you then hear a splashing sound. One might assume he splashed her with water, however, Weaver told KEZI he was aiming for a fire behind the woman and denies throwing water on her. As heard in the video, Weaver was concerned about past fires in the area, and suspects perhaps an ex-worker of his posted the video.
"It's not a matter of I threw water on someone; I would never do that. I just threw it on the fire to get it out," he told the media outlet.
"I went out to extinguish the fire, and I saw someone sitting there, and I threw the pitcher of water on the fire. The fire was behind her; the video makes it look like I threw it on her, but I didn't."
The woman reacts by screaming profanities, asking "What is wrong with you?" The woman continues to yell at Weaver as she starts to stand up.
The woman, clearly in a state of shock and freezing, cries, "You just dumped water all over me!" to which Weaver simply says "Yes".
"I don't even have any f*****' clothes to change into! Thank you!" she wails.
The Eugene Police Department (EPD) also mentioned they received a report on Saturday afternoon about the video making its rounds on social media.
A spokesperson for the EPD told the outlet: "This was reported to have occurred in Eugene. However, this has not been confirmed as the location and the woman in the video has not been identified at this time.
"EPD is following up to investigate the circumstances and hopefully determine the woman's identity."