You may have watched the Netflix series Mindhunter and wondered who the real-life killers behind the compelling FBI drama were. One of the murderous sociopaths profiled in 2017's season one was none other than Oregon's own Jerry Brudos.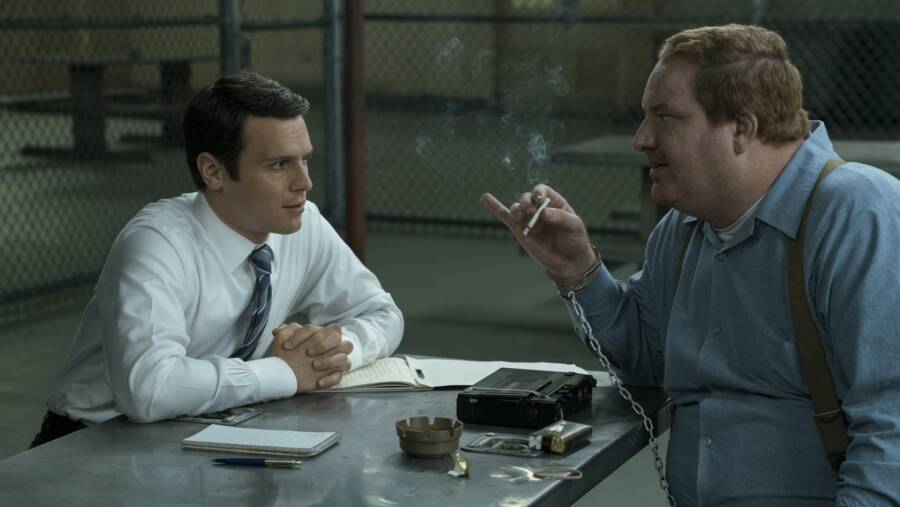 Jerry Brudos was responsible for the horrific deaths of four women in the Salem, Oregon area between 1968 and 1969.
Dubbed "The Lust Killer" by author Ann Rule and "Shoe Fetish Slayer", Brudos' crime spree shocked the nation when he was apprehended in early '69. Perhaps the most morbidly fascinating aspect of serial killers and true crime is what drives someone to kill, presumably for fun and/or gratification of some kind. In the case of Brudos (and a commonality among many serial killers), his reasoning began in early childhood.
Sign up for monthly emails full of local travel inspiration and fun trip ideas. In each newsletter we'll share upcoming events, new things to do, hot dining spots and great travel ideas.
Jerome "Jerry" Brudos was born in South Dakota in 1939, but his family was constantly on the move. As a toddler, he was bounced back and forth between Oregon and California before his folks finally landed near Salem. There an incident happened that would embed itself into his five-year-old brain and remain for the rest of his life.
He discovered his first pair of women's high-heeled stiletto shoes.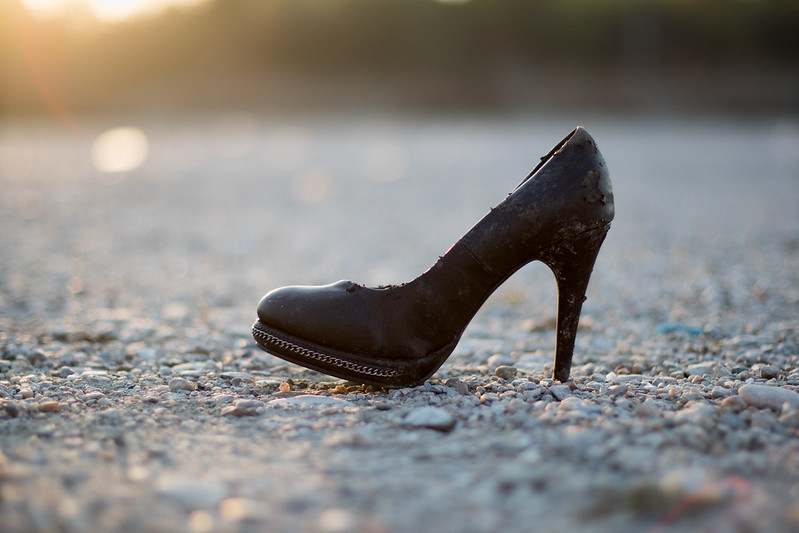 They were discarded in a nearby junkyard, and the child was immediately smitten. He brought the pumps home with him where he could have the object of his affection with him always, although his mother Eileen didn't share in his adoration. Eileen had never wanted another boy. When she discovered she was pregnant she fervently prayed for a girl. Her firstborn Larry was adored, but she could never seem to forget that Jerry was just another subpar son. Disappointment evolved into open hostility. Eileen would try to humiliate her second-born by dressing him in girl's clothing while heaping praise and love upon elder brother Larry.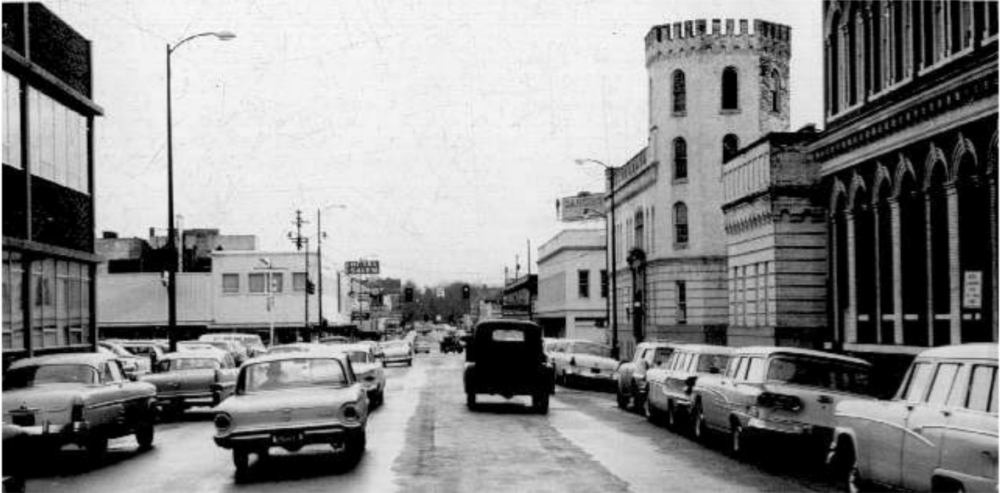 When she discovered her son's clandestine junkyard heels, Eileen flew into a rage and set them on fire. Something in his childlike brain snapped that day, and his obsession with women's footwear became full-blown fetishization. He was caught attempting to steal his first-grade teacher's shoes from under her desk, and later those of a neighborhood girl who came to visit. Brudos also became a panty-thief, sneaking into nearby homes to steal women's underwear.
As childhood grew into adolescence, the young man's fantasies only became darker and increasingly violent. Psychiatrists examining him later in his life believed his fantasies revolved around a desperate wish to take revenge on his mother for her demeaning attitude toward him in his formative years.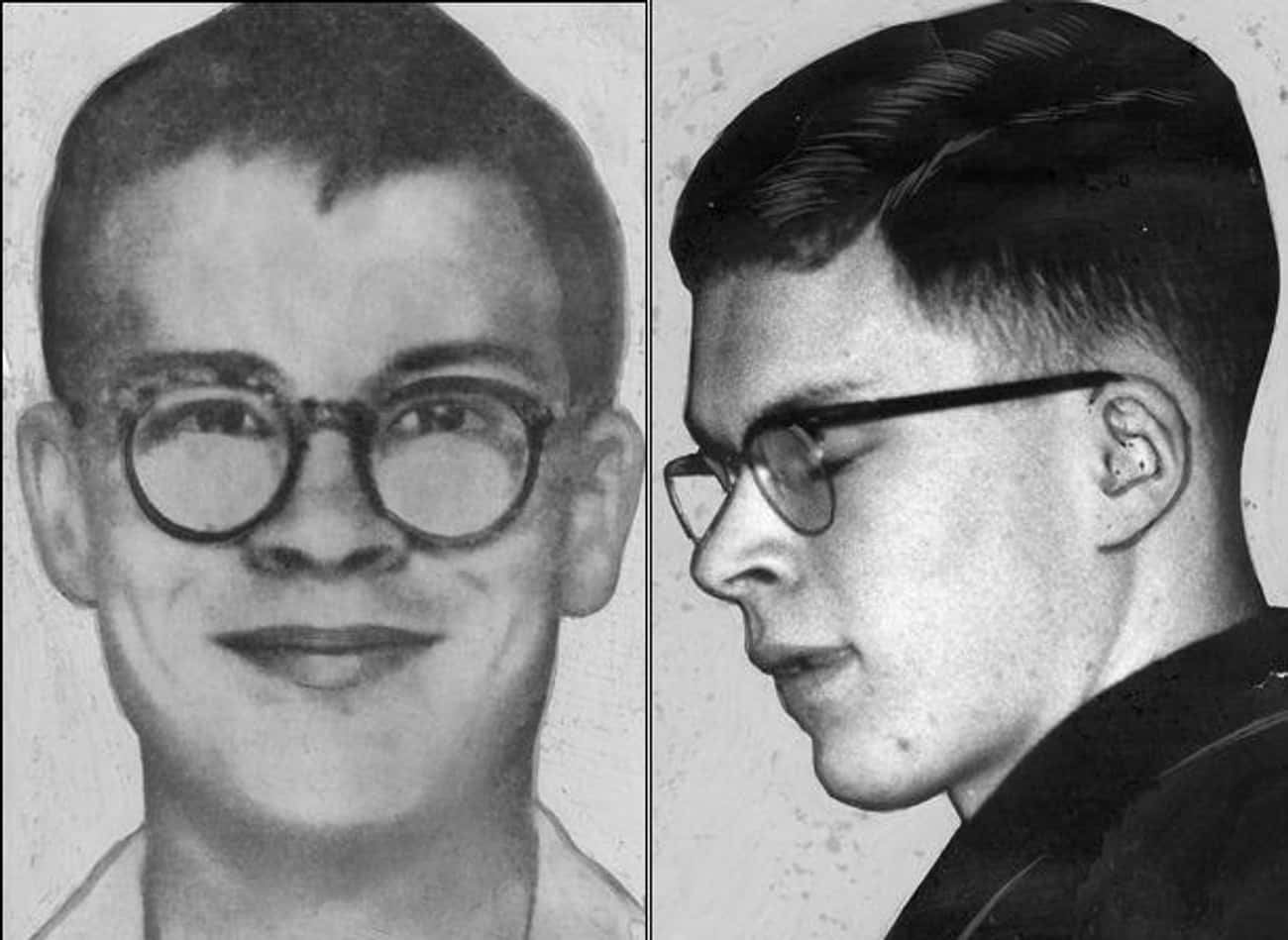 Around the age of 17, Jerry Brudos began stalking women. His typical behavior was to hold them at knife-point, knock them down and render them unconscious before making off with their footwear. On one particular occasion, he threatened to stab a young woman, forcing her to strip naked while he photographed her, then took her shoes home to bed with him. Ultimately, he was arrested for this crime and quickly shipped off to the Oregon State Hospital in Salem where he underwent extensive psychiatric evaluations and was diagnosed with schizophrenia.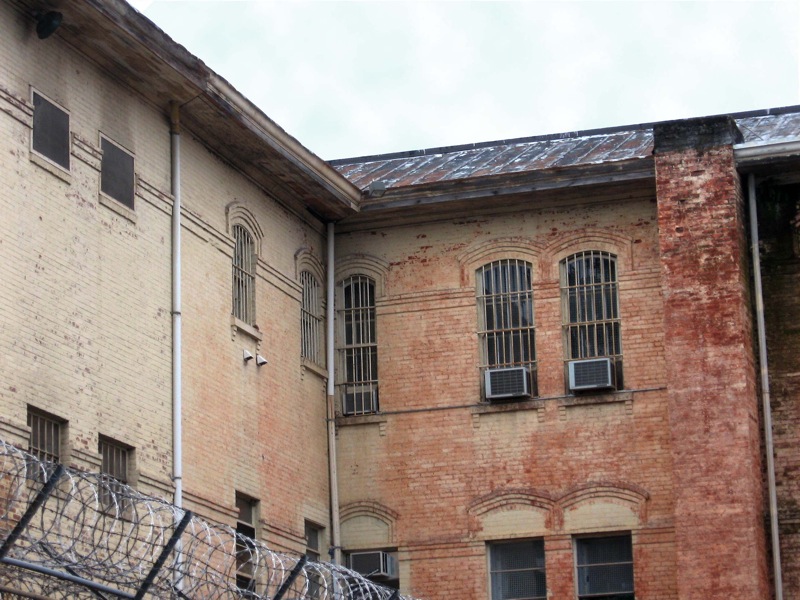 Budros had discovered that hurting women (like he wanted to hurt his mother) was an aphrodisiac.
Despite multiple confessions of his fetishes, including fantasies of chopping up young women to explicitly rearrange their body parts inside of a freezer, the bespectacled teenager only spent nine months in the hospital before being deemed sane enough for release in 1957. He graduated high school, then tried joining the army (subsequently discharged for having "bizarre obsessions"), and found work at a Corvallis radio station before settling down and marrying 17-year-old Darcie Metzler in 1961.
Acquaintances described their nondescript red-headed neighbor as "a devoted family man, who neither drank nor smoked, and rarely if ever used profanity." He was tall and pudgy. Portly, even. From the outside looking in, the Brudos family was a normal one. Just your typical 'two kids and a dog' type of suburban household.
Behind closed doors though, the demon inside of him was quietly simmering.
Within the cozy confines of their home, he forced his bizarre desires upon his wife Darcie, brainwashing her into submission to his sexual whims. Brudos needed certain things out of their marriage, like requiring her to perform household chores while nude and wearing only high heels. While this would be standard kink to some couples, between Jerry and Darcie things were decidedly non-consensual. He never simply asked. He demanded.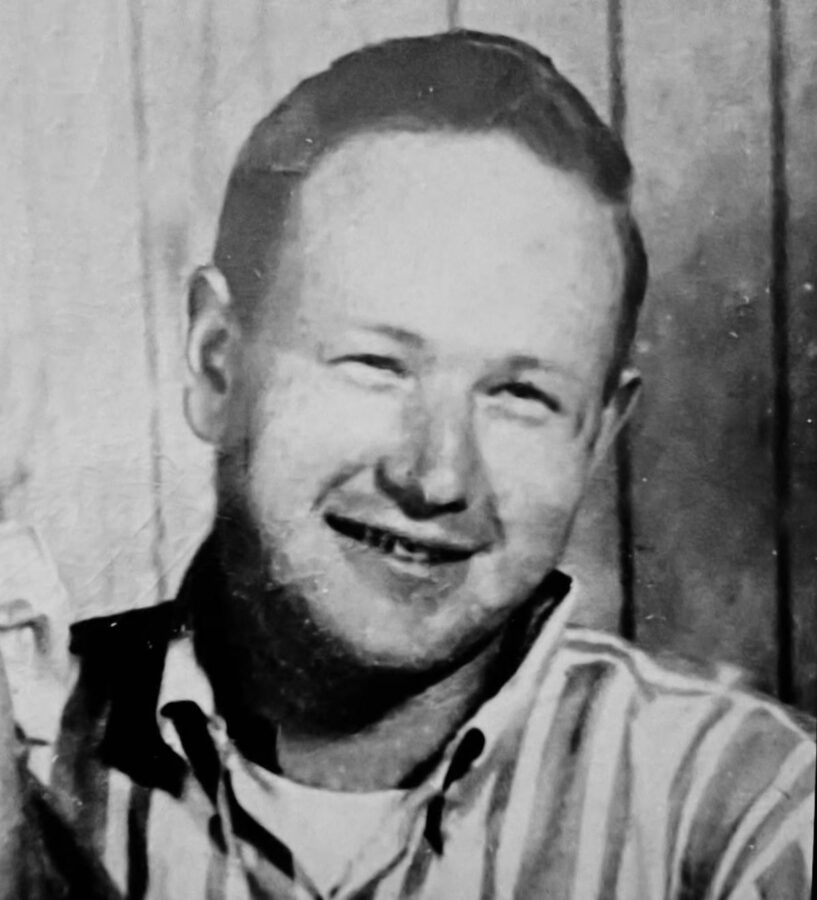 During the early years of their marriage, Brudos took a job as an electrician which would prove to be oddly important to law enforcement years later.
Wanting to be a proper 1960s wife, Darcie put up with her husband's behavior for a few years, but by the birth of their second child, she'd had enough. Nothing was ever about her as a human being; she was a fetish object in high heels. Laboring in the birthing unit she barred him from her hospital room, and the rejection was enough to send Jerry over the edge and into a downward spiral in which his repressed, murderous, and necrophilic tendencies came rushing back.
During this time, he described experiencing migraines and blackouts. To "cure himself", Jerry began his nightly panty-raids again, and in a callback to his childhood (with echoes of Alfred Hitchcock's Psycho) started dressing in full drag. His psychiatrists described this behavior as a way to disassociate and escape from reality.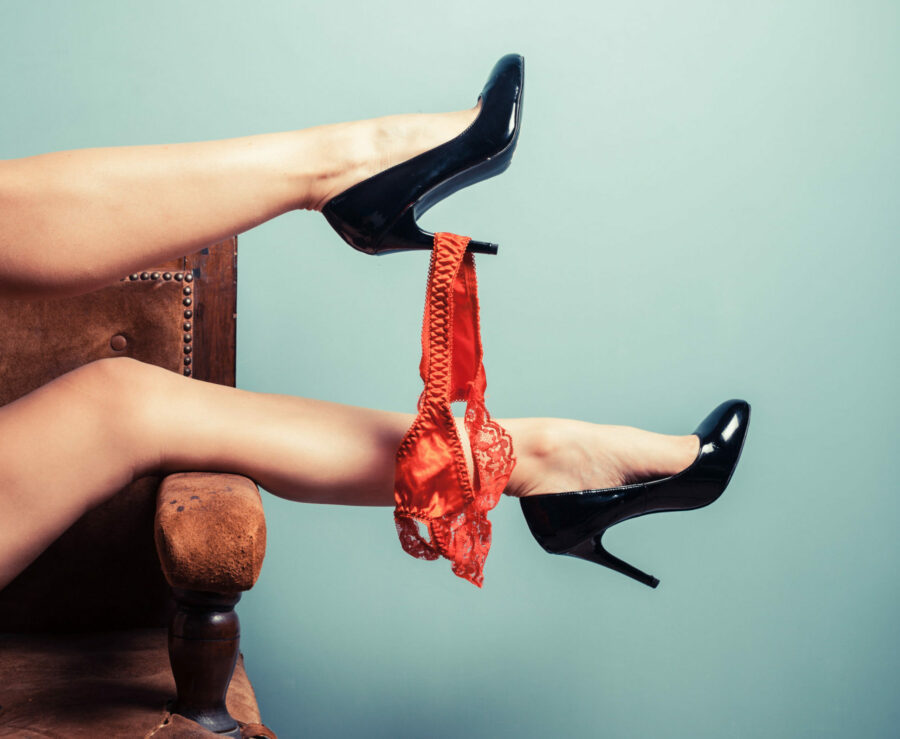 On January 26, 1968, his homicidal fantasies came true. 19-year-old Linda Slawson was peddling encyclopedia sets when she made the fatal mistake of knocking on his door. Brudos lured her inside to the basement, and with his family oblivious upstairs, knocked her out with a 2×4 wood board. After stranging her lifeless body she was dressed in various undergarments and shoes from his nighttime raids, posed, photographed, and her left foot dismembered with a hacksaw. He kept the foot in his basement freezer and would bring it out to model shoes for him when he had the urge. Slawson's body was later dumped into the Willamette River and has never been recovered.
Jerry Brudos would kill again three times over the course of 15 months, as well as attempt to assault several other young women who managed to escape. His victims after Linda Slawson were (Wikipedia goes into more detail. Read at your own discretion.):
Jan Susan Whitney, 23 years old, November 26, 1968. Whitney's car broke down on I-5 between Salem and Albany, and Brudos lured her back to his home under the pretense of calling a tow truck there. She was strangled, raped, and her body kept in the garage for several days before being tied to a car engine and tossed into the Willamette along with Slawson's foot. Resin casts were made of some of her body parts for Brudos to later admire and use as "paperweights".
Karen Sprinker, 18 years old, March 27, 1969. Brudos, dressed as a woman, forced the OSU student at gunpoint into his vehicle at the Salem Meier & Frank parking structure. She received the same treatment as Whitney, and her body was disposed of in either the Willamette or the Long Tom River near Monroe (conflicting information).
Sharon Wood, 24 years old, April 21, 1969. Brudos attempted to abduct her at gunpoint from a Portland State University parking garage, but she escaped by biting his thumb and fighting back.
Gloria Gene Smith, 15 years old, April 22, 1969. Smith was walking near Parrish Middle School in Salem when Brudos tried to lure her into his mother's green Volkswagon. She escaped.
Liane Brumley, 15 years old, April 22, 1969. (Conflicting information. In Ann Rule's 1983 book "The Lust Killer", and Radford University's Department of Psychology, Brumley is listed as escaping Brudos instead of Smith, perhaps to conceal Smith's identity.)
Linda Salee, 22 years old, April 23, 1969. Brudos posed as a police officer and abducted Salee from another Salem parking garage. She was hanged, raped, and electrocuted before being dumped in the river in the same matter as the three other victims.
To keep his wife from discovering the disgusting things he was getting up to in the garage, Darcie was required to ring an intercom bell if she needed to talk to her husband.
At some point after murdering Karen Sprinkler, the family was away when a drunk driver crashed their car into their home, leaving a gaping hole in the building large enough for a full view inside. The police who came to investigate were either oblivious or incompetent. No questions were asked about the smell that must have been emanating from the plastic-wrapped body in an outbuilding in the yard. The incident must have left Jerry feeling godlike and unstoppable. He later deadpanned to detectives while recounting the incident, "That was close."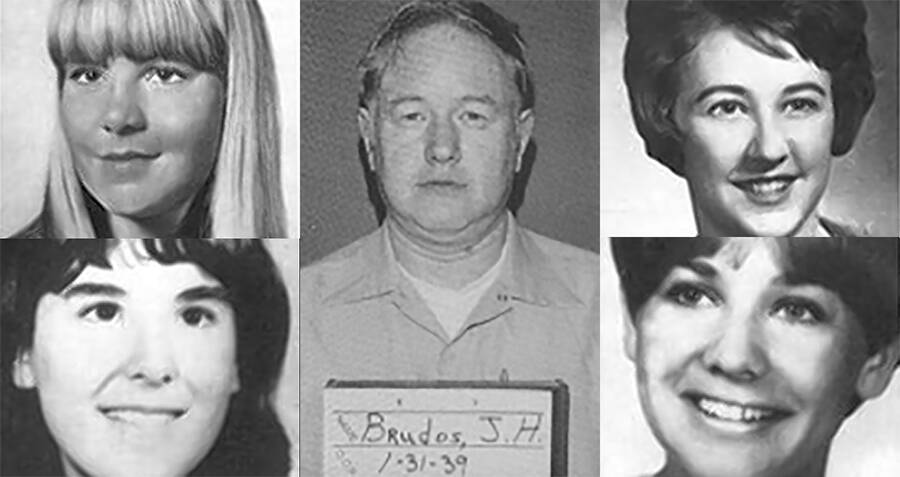 In a desperate attempt to find more victims, Jerry Brudos began cold-calling college dorm rooms at OSU in Corvallis. One woman did actually take the bait and later she would be his unraveling.
On May 10, 1969, a fisherman discovered the body of Linda Salee weighted down by a car transmission in the Long Tom River. Two days later, police discovered Karen Sprinkler's just 50 feet away. Salee had been mutilated in a very specific fashion, and the knots binding both women to the car parts weighing them down were distinctive. Copper wire was also used, tied in such a way as to suggest that the killer had a possible background as an electrician. The detectives were able to identify both bodies via dental records, and Sprinkler's background as a college student gave them an idea: let's talk to local college sororities.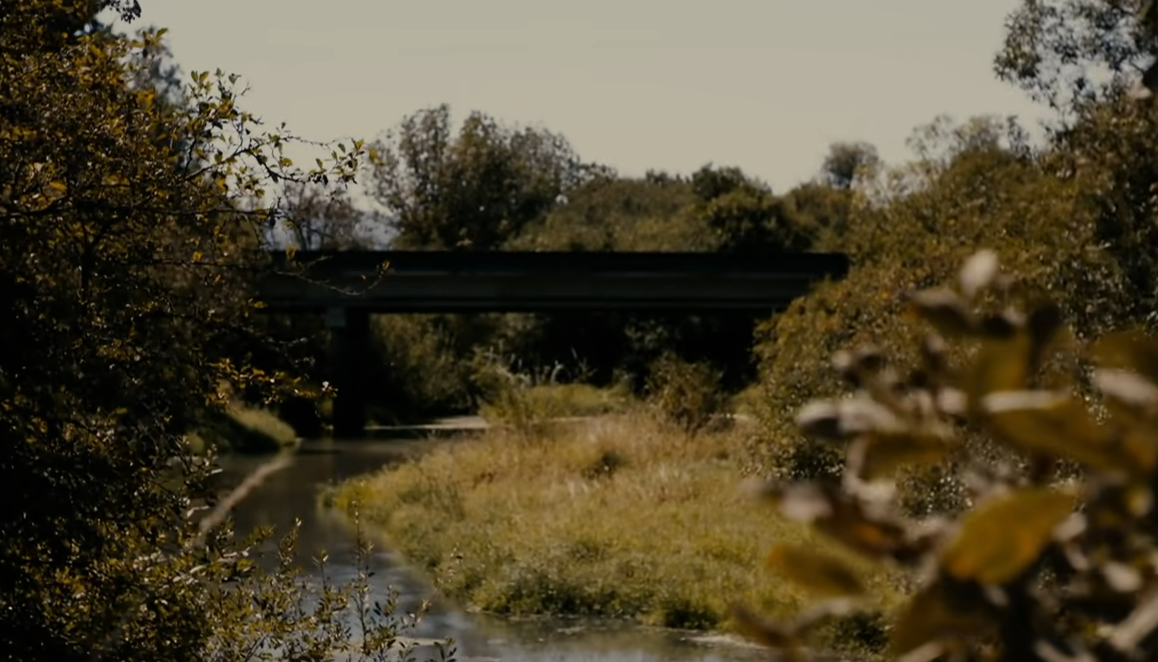 That student who had gone on a date with the guy who called her dorm room? She effectively broke the case wide open. You see, Brudos had slipped. During their brief encounter, he creeped her out when he mentioned a little too casually the two dead women who had been recently found in the river. Not exactly your typical first-date wine-and-dine dinner conversation. In fact, it struck her as odd enough that she mentioned it to the police that came calling on their investigation.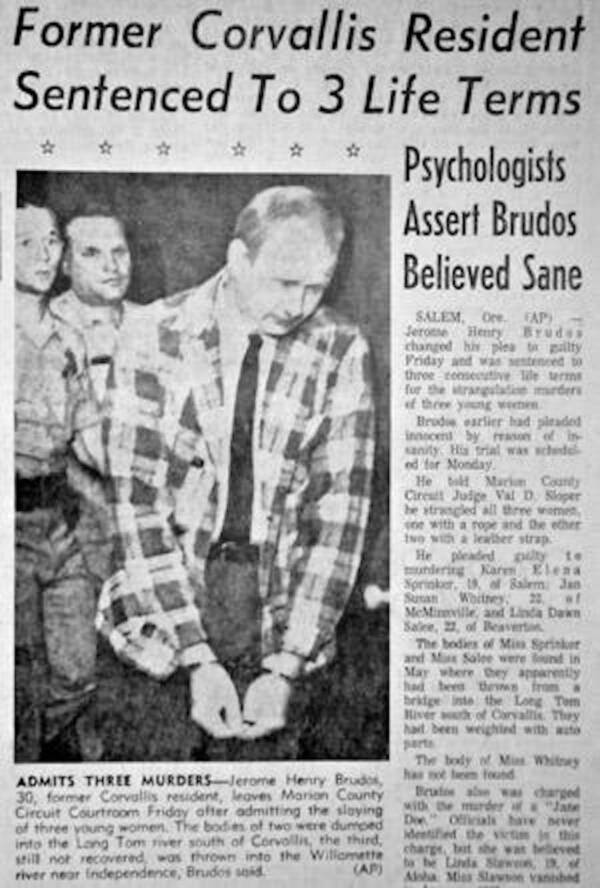 The young woman agreed to work with officers to lure the man into meeting for another date, but instead of a potential female victim, he was met by two detectives. Brudos remained cool. He answered all the questions and gave no appearance of anything to hide. On the contrary, Jerry was nondescript. Plain. Boring, even. Nonetheless, the detectives decided to dig further into his background, even going so far as to visit his home for some follow-up questions.
Information on the internet is conflicting about just how the two investigators ended up inside the family garage, but glaringly clear is what they found there. Copper wire, cut with the same implement as the wire found on the bodies in the river. Dozens of photographs of the dead women, posed in suggestive postures and all wearing high-heeled shoes. Dismembered and mutilated body parts in cold storage.
The cops had their man.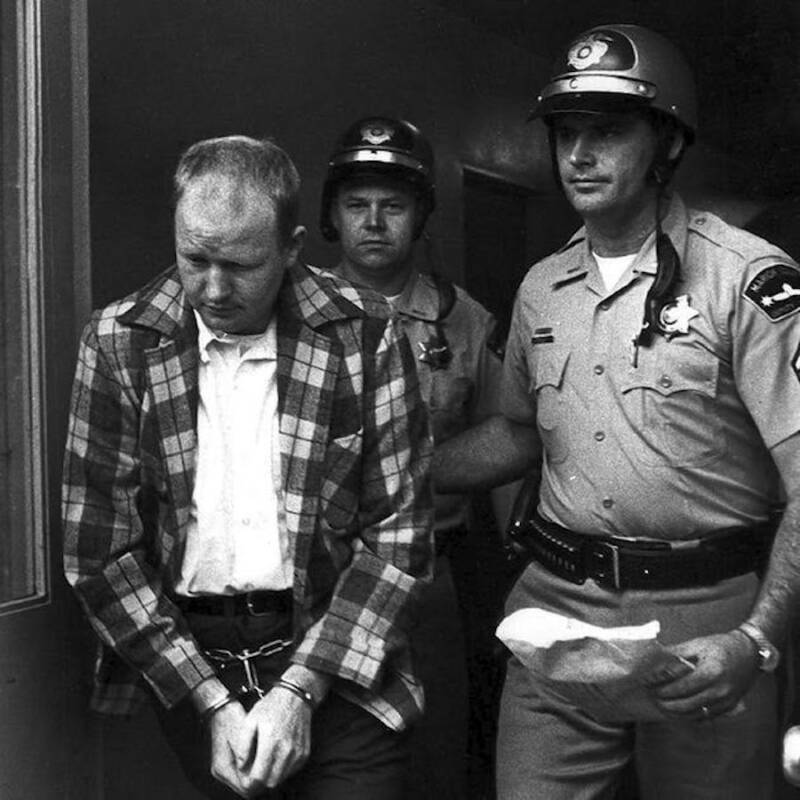 On June 28, 1969, Jerry Brudos pled guilty to the three first-degree murders of Whitney, Sprinkler, and Salee. He confessed to the murder of Linda Slawson, but oddly enough was never tried nor convicted of it. He was sentenced to three consecutive life terms in the Oregon State Penitentiary.
Darcie Brudos divorced her husband, gained full custody of their two children, changed their names, and moved away from Oregon. A court order barred the kids from ever seeing or writing to their father. The whereabouts of the family now are unknown, but that's for the best, all things considered.
While incarcerated, Jerry was notorious for keeping stacks of female shoe catalogs in his jail cell.
According to those who knew and interviewed him, he never showed any signs of redemption or remorse for his heinous crimes. Twice over the years he was up for parole and denied. Prison didn't always go well for him. He was repeatedly beaten by fellow inmates and had full buckets of water thrown at his head. On news years day in 1970, Jerry was treated for rectal bleeding that was classified as being caused by hemorrhoids or "other".
Indeed.
37 years after his conviction, Jerry Brudos died in prison from liver cancer in 2006.