Have you ever seen a giant pumpkin and thought to yourself, that thing's so big I could just climb inside it? As it turns out people have been coming to Oregon since 2004 to climb inside gigantic pumpkins each October and paddle them in a one-of-a-kind race across a lake. The West Coast Giant Pumpkin Regatta is one fall event you don't want to miss this year in Oregon!
West Coast Giant Pumpkin Regatta 2022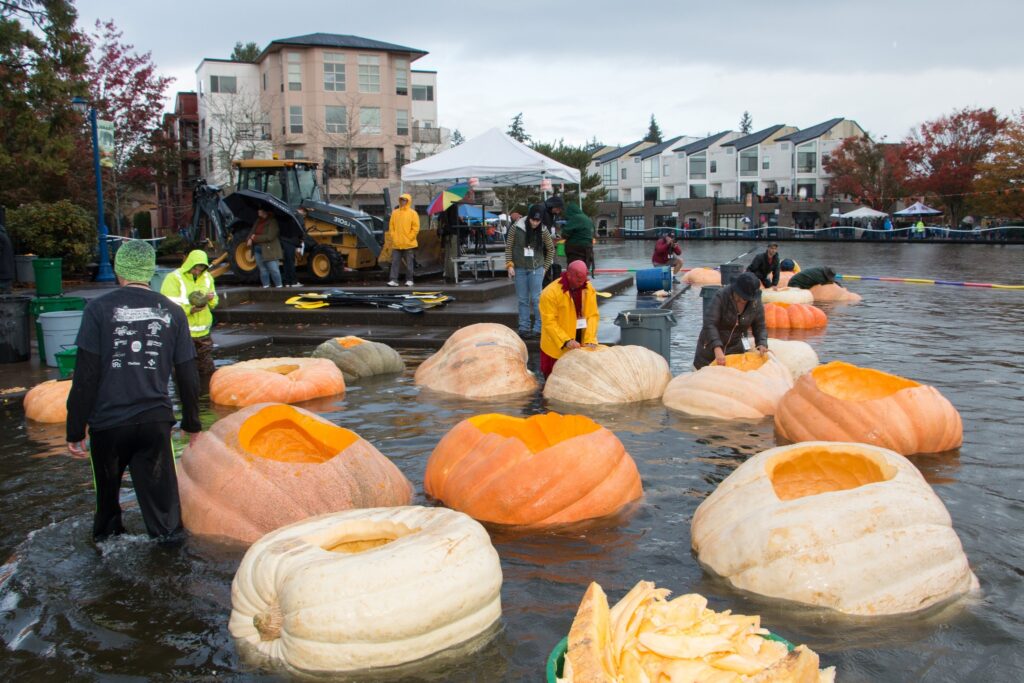 On Saturday October 15th, and Sunday October 16th, 2022 something truly special is happening in Tualatin Oregon. People will be dressing up in costume and climbing into pumpkins to use them as boats in an awesome race.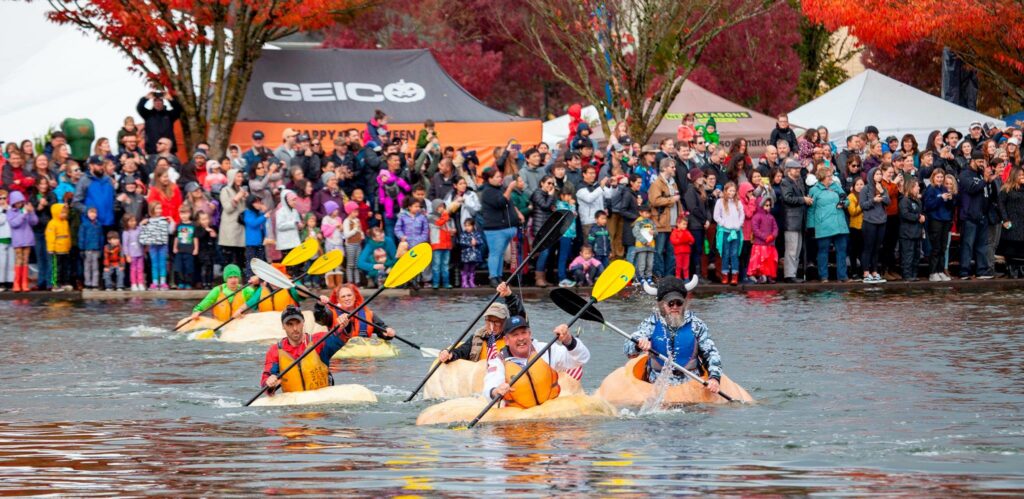 Each year the West Coast Giant Pumpkin Regatta is put on by the Pacific Giant Vegetable Growers association, who provide these beastly pumpkins. This is an awesome way to spend the weekend with friends and family as you watch the race across the water. There's also a Pumpkins and Pints event at Stickmen Brewing Company in Tualatin Oregon, as well as a Regatta Run at Tualatin Community Park, a medallion hunt, a variety show, a marching band, and kids costume contest! Other fun activities include pumpkin golf, pumpkin bowling, pumpkin checkers, pumpkin tic-tac-toe, crafts, food vendors and more!
Pumpkin Regatta Festival Events Schedule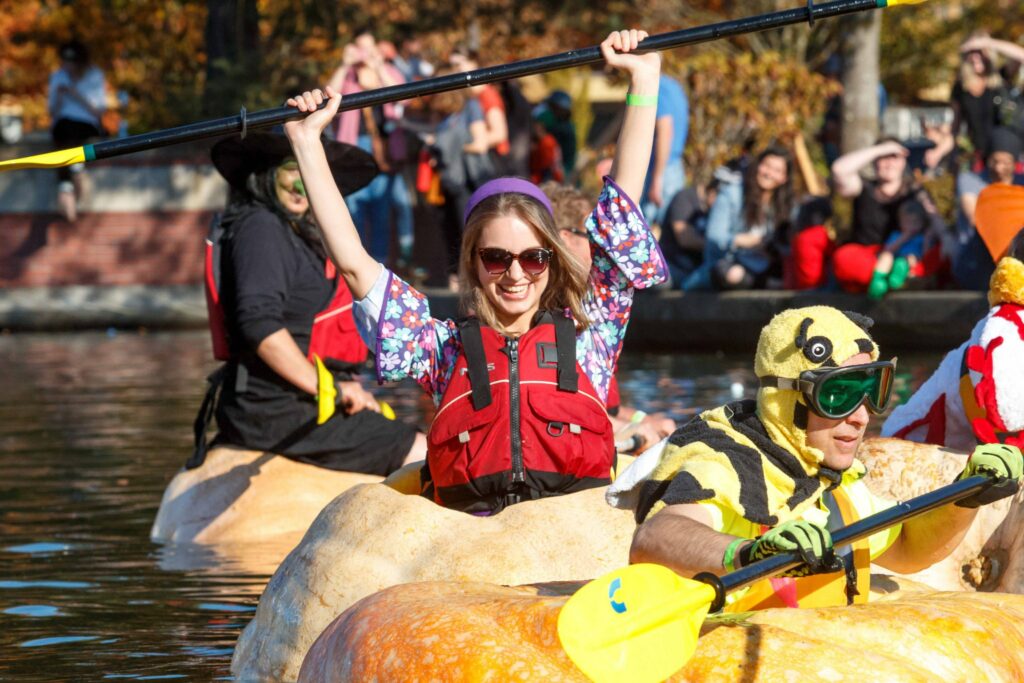 Saturday October 15th, 2022
12 PM – 5 PM Pumpkins And Pints
Location: Stickmen Brewing Company, 19475 SW 118th Ave in Tualatin Oregon
Sunday October 16th, 2022
9 AM Regatta Run at Tualatin Community Park
10 AM West Coast Giant Pumpkin Regatta Opens
10:15 AM Tualatin High School Marching Band
11 AM Variety Show
12 PM First two pumpkin races
1 PM Variety Show
2 PM Second two pumpkin races
3 PM Kids costume contest (sign ups required as space is limited)
Pumpkin Regatta 2022 Information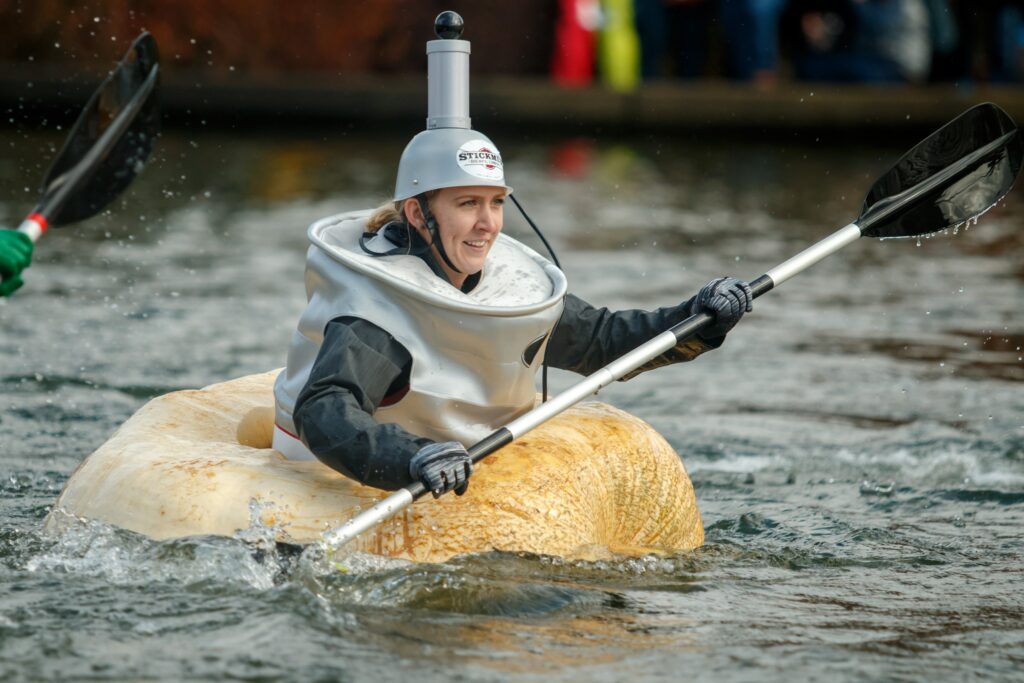 Have you ever been to the pumpkin regatta in Tualatin Oregon before? Let us know and tag the friends and family you want to go with!