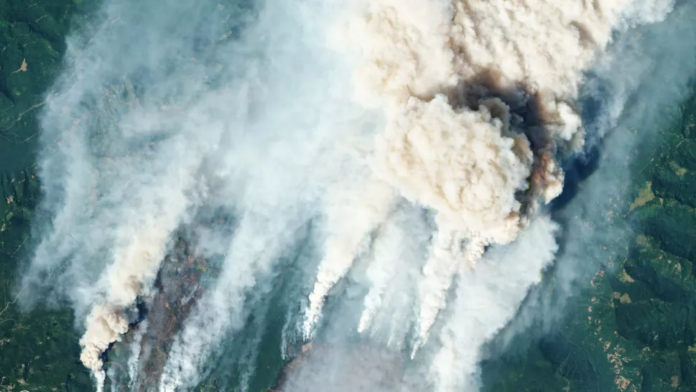 The Oregon wildfires have now made national news as the Cedar Creek Fire, which has quadrupled in size, is one of 21 fires currently burning in Oregon. According to NPR, the Cedar ACreek Wildfire is said to be the largest currently ablaze.
Space.com recently posted satellite views that capture massive clouds of wildfire smoke shrouding vast areas of the Oregon and Washington states as vicious blazes destroy hundreds of square miles of forest.
Sign up for monthly emails full of local travel inspiration and fun trip ideas. In each newsletter we'll share upcoming events, new things to do, hot dining spots and great travel ideas.
As fires grew over the past weekend, swelling to over 135 square miles (that's 90 square kilometers), satellites captured the Cedar Creek fire. NASA's Terra satellite specifically captured smoke from the fire, Saturday, September 10. The air quality throughout Oregon is horrific at this time, with one source reporting central Oregon is among the world's worst.
"If you were outside right now, in the 350's for 24 hours, that would be like smoking 15 cigarettes," said Jess LeBlanc, Mosaic Medical Chief Health Officer.