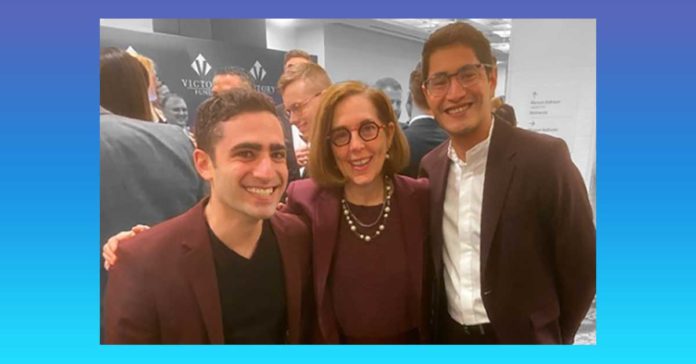 Currently in Oregon, per a mandate set by Kate Brown, individuals are required to wear a mask while not actively eating or drinking. Generally speaking, most businesses are pretty adamant about wearing your mask when entering their establishment. Oregon is one of only a few states that still require masks since the pandemic started – and now it could be permanent.
Last Thursday the Oregon Health Authority (OHA) assembled a Rules Advisory Committee to address a permanent indoor mask mandate. The committee is made up of many community stakeholders, including representatives from the hospitality industry, the business sector, and faith communities.
Dr. Paul Cieslak, the medical director for communicable diseases and immunizations with OHA, explained to KATU that OHA's potential "permanent" indoor mask mandate does not necessarily mean it is forever because it can be repealed.
"Permanent means indefinite. It doesn't necessarily mean permanent," Cieslak said. "We can repeal it as well, but we are only allowed to have a temporary rule for 180 days, and anything that goes beyond 180 days, we cannot extend it."
Following the meeting, a photo of Kate Brown has sparked calls of hypocrisy on social media, as she was photographed not wearing a mask when attending the LGBTQ Victory Fund's 30th Anniversary Gala in Washington D.C.
What does it mean when you match with the amazing utterly fabulous and indefatigable champions for equality and progress who are @KateBrownForOR and @davidmgins? Thank you both for evening you do for advancing our communities! pic.twitter.com/LTweoiLrzI

— Manilan Houle (@ManilanH) December 5, 2021
In an email from Chris Pair, who is a political advisor to Governor Brown, Pair said gala attendees were required to show proof of vaccination before entering the venue. Pair went on to say she remained masked during the event "except when giving her acceptance speech, eating or taking pictures with attendees."
The current mask mandate is temporary and is expiring in February. Sometime mid-December the rule is supposed to be made available for public comment. Many in Oregon were not even aware that there was an outdoor mask mandate, unique to Oregon, which was lifted in November.