About 200 miles west of the Oregon coast lies the Blanco Fracture Zone, which is a hotbed of earthquake activity. In the last 24 hours around 50 earthquakes have taken place along the Blanco Fracture Zone, two of them with a magnitude of 5.8.
Prelim M5.8 Earthquake off the coast of Oregon Dec-08 01:21 UTC, updates https://t.co/B81MvtAXEq

— USGS Tweet Earthquake Dispatch (@USGSted) December 8, 2021
According to researchers, the Blanco Fracture Zone poses little threat to people, despite being very active.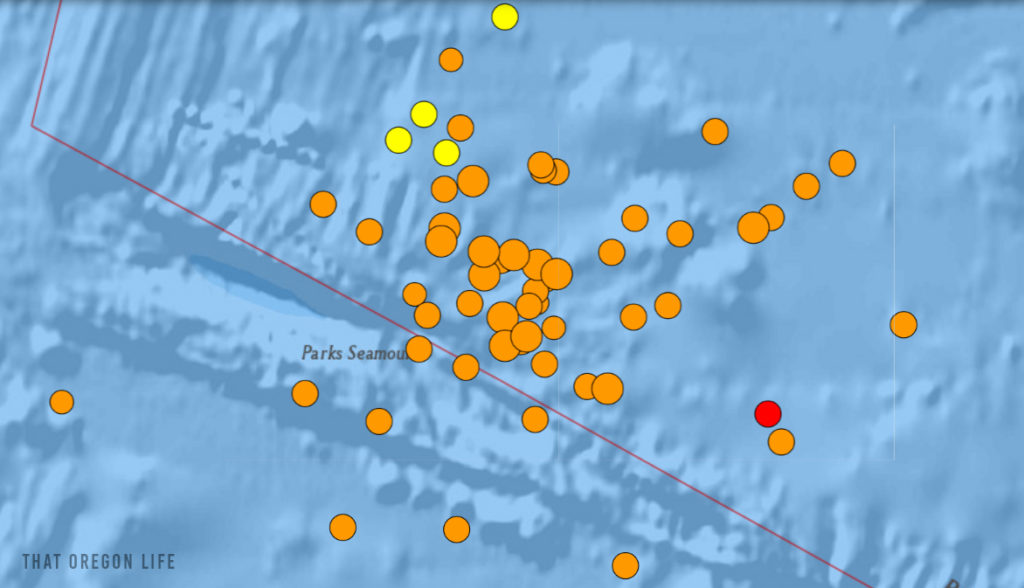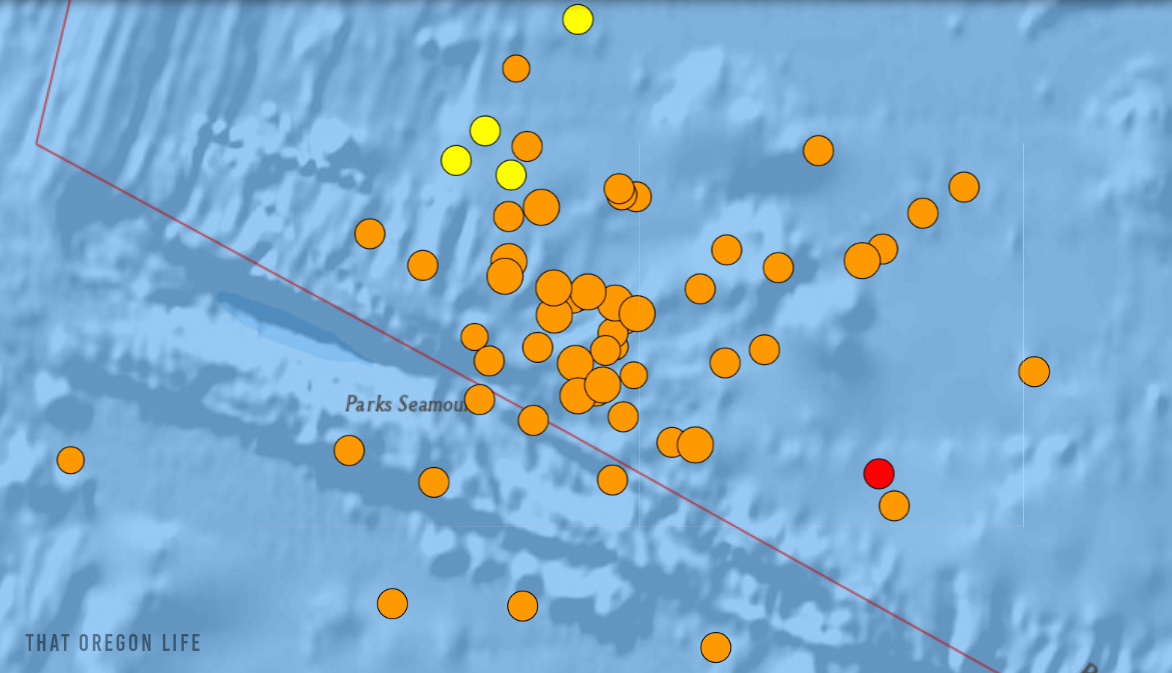 Because this area has a young crust, the crust is more likely to crumble than it is to send seismic waves to Oregon, which is why scientists say earthquakes in this area don't cause tsunamis or quakes inland.
Quite an active swarm of earthquakes on the Blanco Fracture Zone about 400 km/250 miles west of Oregon. Not a concern as this is far from the Cascadia subduction zone. Five magnitude 5 quakes in an hour is impressive though. https://t.co/wG8JeVeTbd pic.twitter.com/TyN9fSqIiC

— Dr. Eric J Fielding, PhD (@EricFielding) December 8, 2021
You can check out an updated map of earthquakes in Oregon and off the Oregon coast here.  The map updates every time there's new information to be added to it.
Stay up to date on the latest Oregon news with That Oregon Life.