Close your eyes and imagine the biggest warehouse you've ever seen. Fill it with row upon infinite row of massive metal towers, each with thousands of blinking lights. On another floor, giant pipes in primary colors shoot out from the concrete ceiling and walls, like some bizarre preschool setting. Except it's not your toddler's classroom. This is where your Gmail comes from. When you ask Google all of your burning questions like, "What happened to my other sock in the dryer?" and "How many days of the year does it rain in Oregon?", the metal towers answer back. They respond from a facility overlooking the mighty Columbia River: Google's The Dalles Data Center.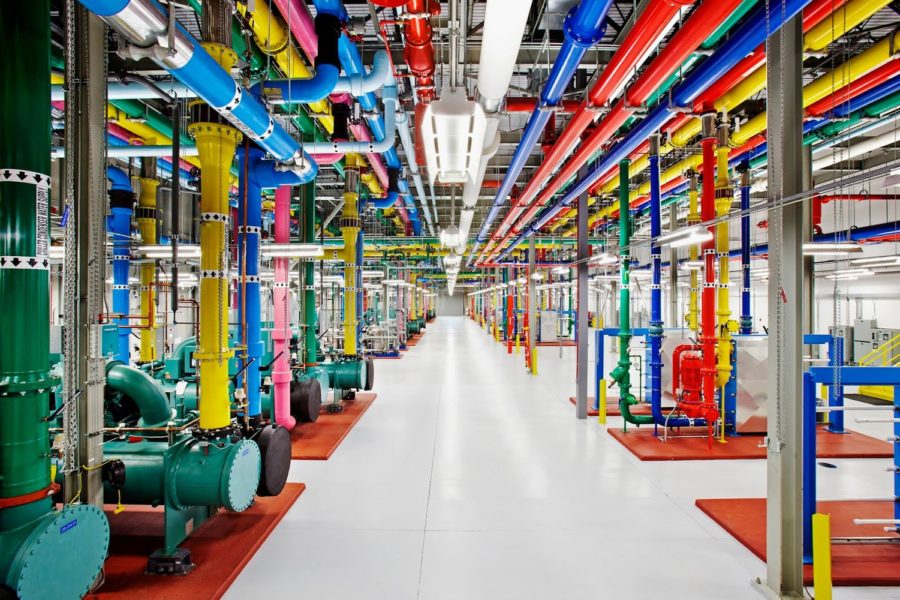 In 2008, Google opened its first two data center buildings. In 2013 another data center was built and work on a third facility began in 2016. In 2021, Google is negotiating to build two more data centers in The Dalles.
Take a virtual tour of the 2013 facility here as you play "Spot the Security Guy":
Since 2008, the billion-dollar company has been churning out terabyte after terabyte from its Dalles Data Center. In reality, that's petabytes and exabytes of information. This is equal to the storage capacity of 30 Million home PCs combined. Naturally, so many servers working simultaneously generates A LOT of heat. Water is a huge necessity to cool servers to an optimal 80 degrees Fahrenheit.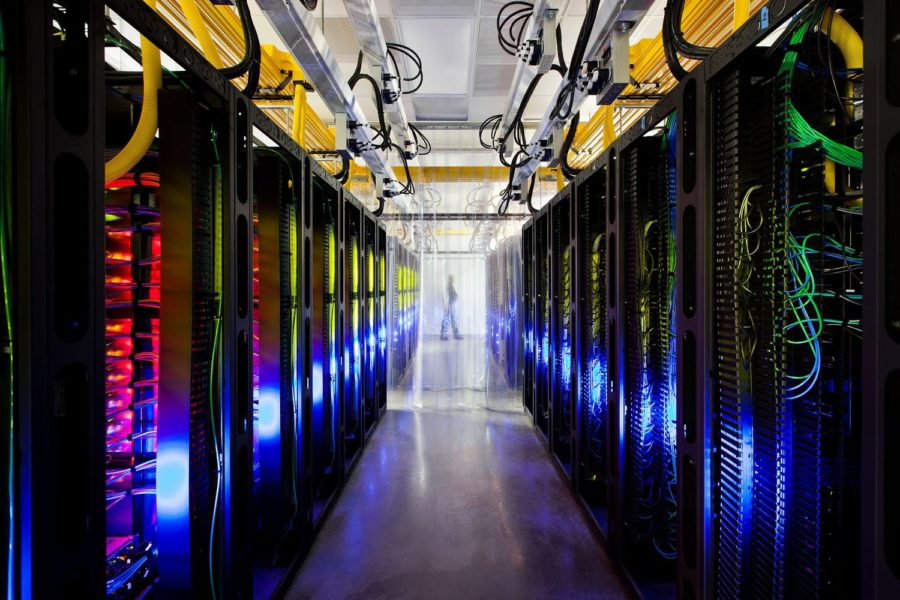 Google's Winnie Lam explains, "At our data centers, we use water as part of the cooling infrastructure for our servers. As with all natural resources, water sustainability is a key consideration at Google. We are constantly looking for ways to most efficiently use water and have a site-specific approach where we work with the local hydrological environment to find the best solutions." She continues, "In The Dalles, we optimize our water use by employing 'free cooling', using outside air most of the year and only use 'water cooling' in the warmer months. We also recirculate that water within our system multiple times to get the most out of every drop we use. We partner closely with the City of The Dalles on our estimated water consumption and are investigating ways to partner together on water resilience."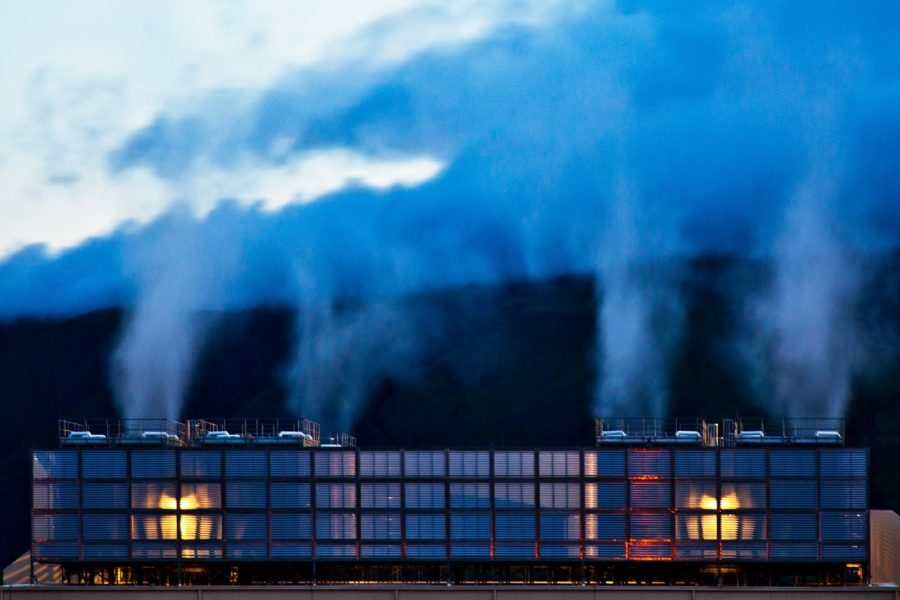 According to the Oregonian:
Google has negotiated an agreement with The Dalles that would substantially boost the water available through The Dalles Public Works – and, in turn, the volume of water available to cool Google's enormous server farms. Google would pay the $28.5 million cost of the upgrade to the city's water treatment and storage facilities under the agreement. In addition, Google has negotiated a new package of tax breaks that would exempt its data centers from much of the property taxes that other businesses pay.
The Dalles Mayor Richard Mays said the new deal would require Google to pay about $57 million in property taxes and fees over two decades for the first of the new data centers, and approximately $66 million more over 20 years if it builds a second data center.
That would be a substantial boost in revenue for the historic community in the Columbia River Gorge, but the deal would continue excusing Google from much of its property tax bill.
But some residents and city officials are skeptical of the new deals, too, partly because details were negotiated behind closed doors and some details of the agreement remain oddly secret. The Dalles won't say, for example, how much of the expanded water supply it expects Google will consume. This is concerning to members of the community.
Google is paying for the expansion, handing over some of its water rights, and will pay the same rates as other industrial customers for the water it uses. Since 2008, Google has awarded over $2 million in grants that impact Wasco County and more than $10 million in grants to Oregon nonprofits and schools. In the long run, the expanded Google data centers will provide The Dalles community with more water, additional jobs, and lots more Cloud Storage for your Aunt Edith's cat photos. Scrutiny remains, but such is the nature of progress.