Zip lines, whitewater rafting, incredible wineries, mountain biking, pretty hikes and incredible vistas: Southern Oregon's Rogue Valley is a hub for adventure and relaxation. One of our favorite things to do in the Rogue Valley is take a zip line tour with Rogue Valley Zip Line. From the replica gold mining town, to the amazing views and thrilling zip lines, this is an adventure you won't want to miss.
Zip lines, White Water Rafting, And Wine Tasting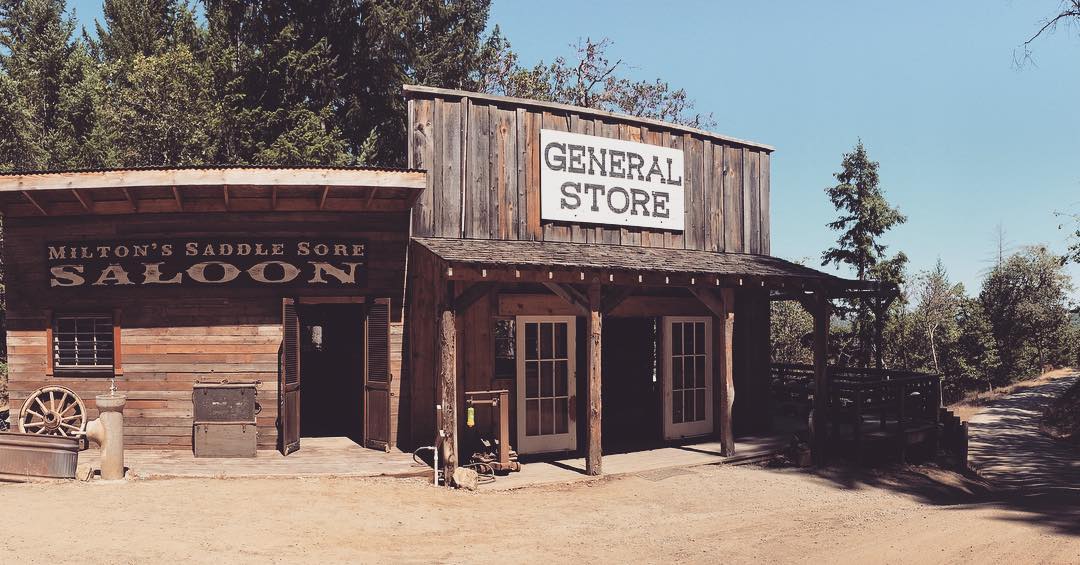 Families love heading to Rogue Valley Zip Line for a day of adventure. You'll start by gearing up at a replica gold mining town. This memorable zip line tour lasts three hours and takes you through 2,700 feet of zip lines on a 5 zip line course.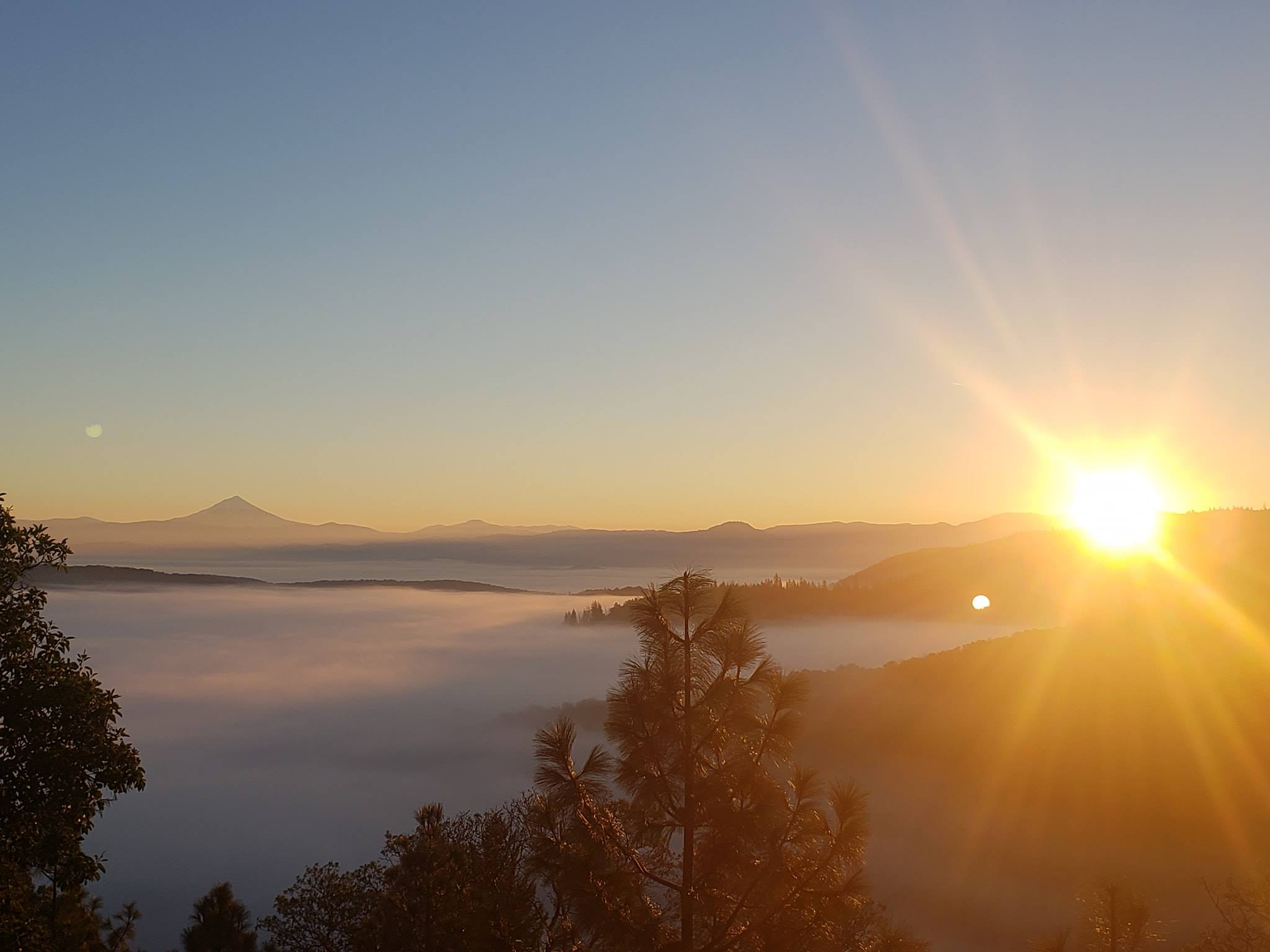 You'll love taking in the spectacular views of Mt. McLoughlin, the Table Rocks, and the Rogue Valley as you're led through the tour by certified zip line guides.
For those looking for a longer adventure, a Zip Dip And Sip tour is offered. The Zip Dip and Sip tour lasts nine hours and starts with a zipline tour, followed by lunch and a whitewater rafting adventure, and then ending at a local winery.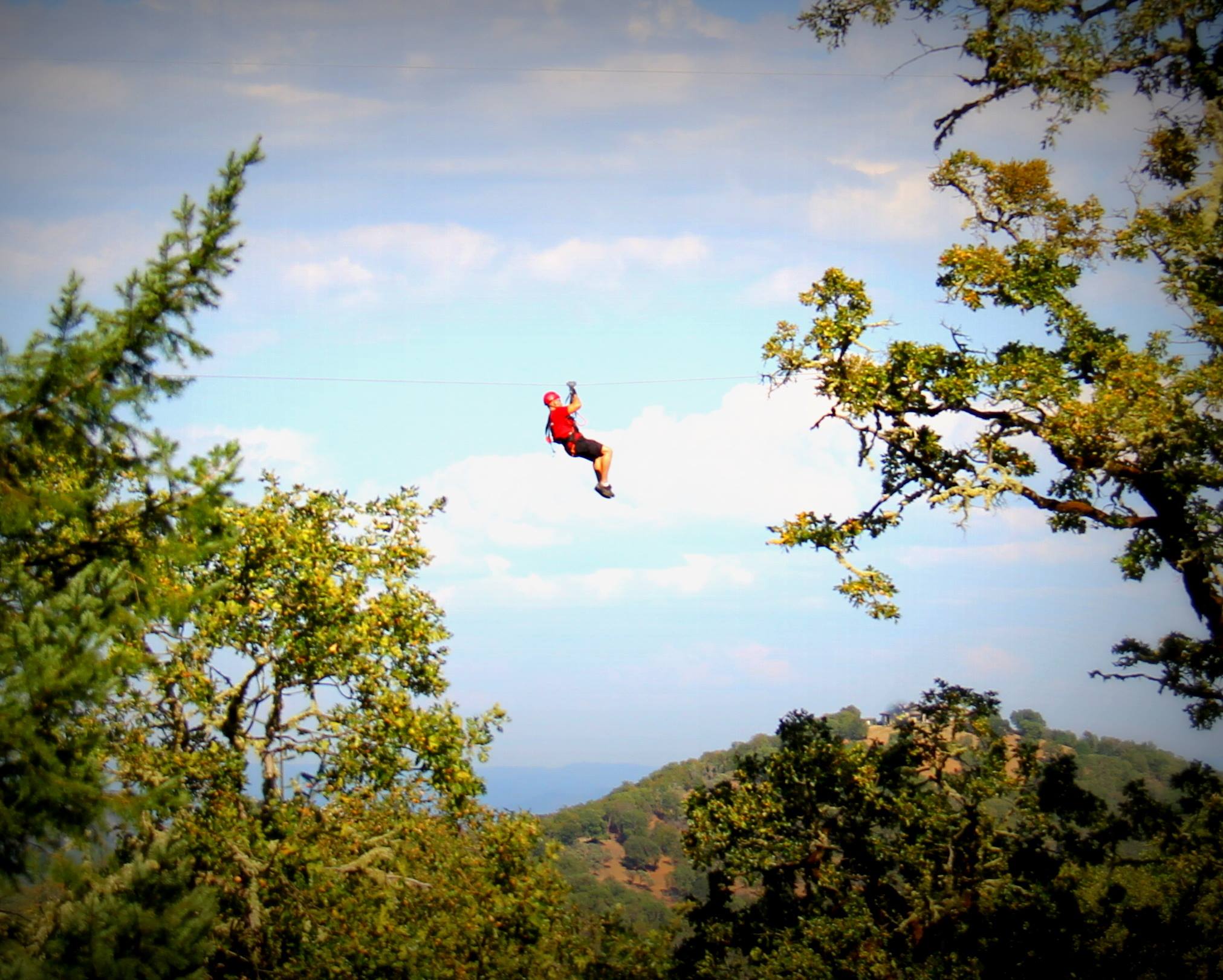 After the zipline tour and lunch guests will raft seven miles of rapids on the Rogue River with Rogue Rafting Company. While rafting the class I through IV rapids there will be plenty of opportunities to spot Osprey, Eagles, and other wildlife.
After whitewater rafting guests will end the day with wine tasting at Del Rio Vineyards & Winery, which is the perfect way to conclude your Rogue Valley adventure. This beautiful winery has over 200 acres and grows 15 grape varietals.
Rogue Valley Zip Line Tour Information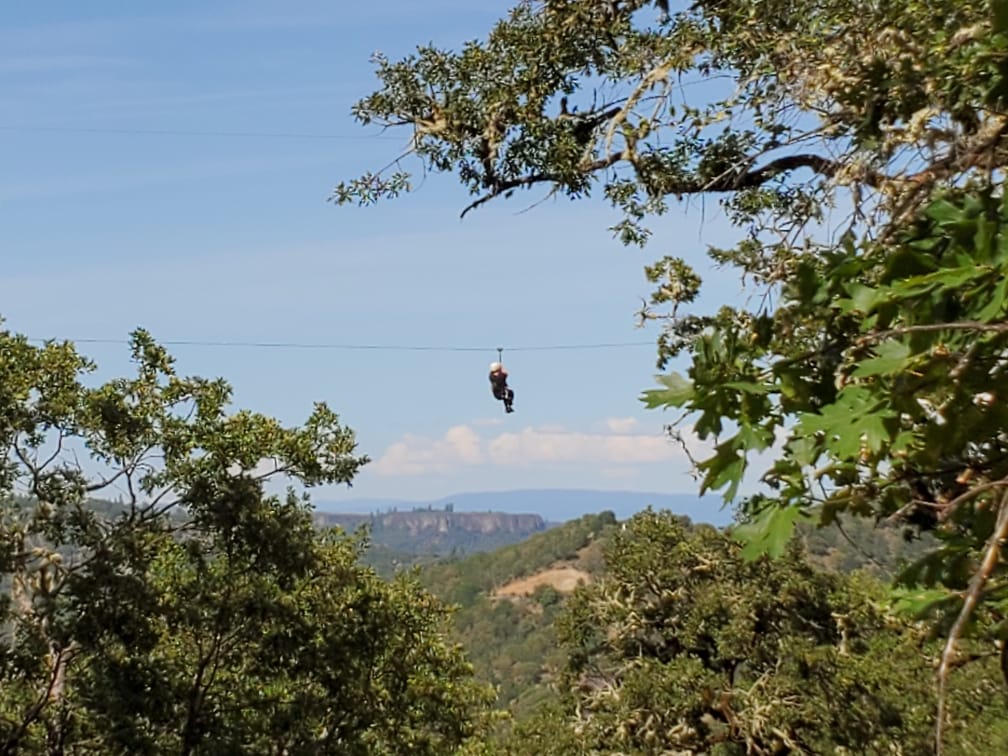 In order to go on the zip line tour, participants must be at least 8 years old, and weigh between 65 and 275 pounds. Zip line riders must also be in good physical condition. The minimum age to participate in the Zip Dip and Sip tour is 21 years old.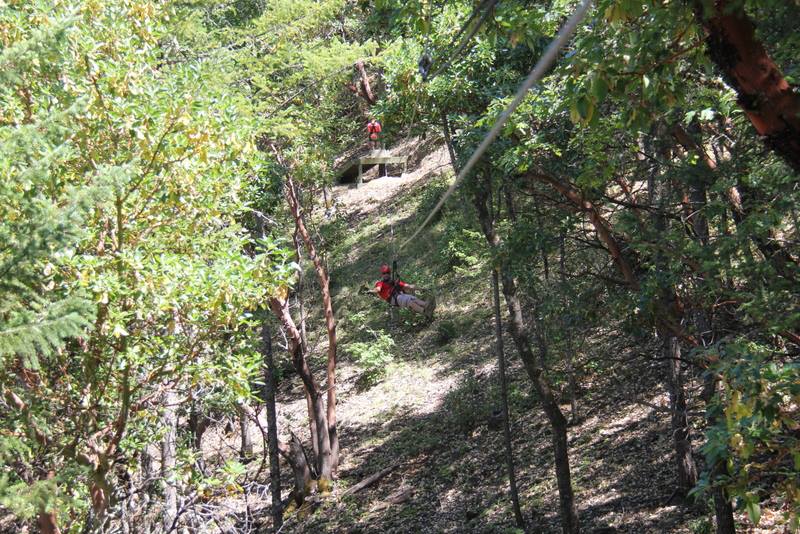 On the tour participants should wear comfortable clothes and closed toed shoes. Long hair must be pulled back, and clothing must not be loose. Participants cannot wear jewelry on the tour. All tours are weather permitting.
Learn more about Rogue Valley Zip Line and reserve your spot for a zip line adventure here.
Have you ever been on a zip line tour before? What's your favorite thing to do in the Rogue Valley? Let us know in a comment and tag the friends and family you want to go on a Rogue Valley adventure with!