Sunriver Oregon has always been a popular vacation destination but has now become Oregon's most popular place to stay while working from home. Over the last year of the pandemic, more people than ever before have been working from home and using Zoom to attend meetings, classes, and events.
This has led many Oregonians to buy second homes or to go on vacation away from the big city permanently since they're able to telecommute through Zoom. And with that, it's become harder to get a home in one of Oregon's most beloved vacation spots. It's not just Sunriver either. Across the Beaver State, vacation homes are running out of housing stock.
According to an article at Willamette Week, more than 50% of homebuyers in Sunriver are from California. In the third quarter of 2020, saw the most home sales since 2007.
If you are thinking about heading to the resort town for ultimate relaxation, we highly recommend Sunset Lodging in Sunriver. Here are our five top picks for beautiful cabins in scenic Sunriver Oregon that you can stay at today.
Poplar Lane 24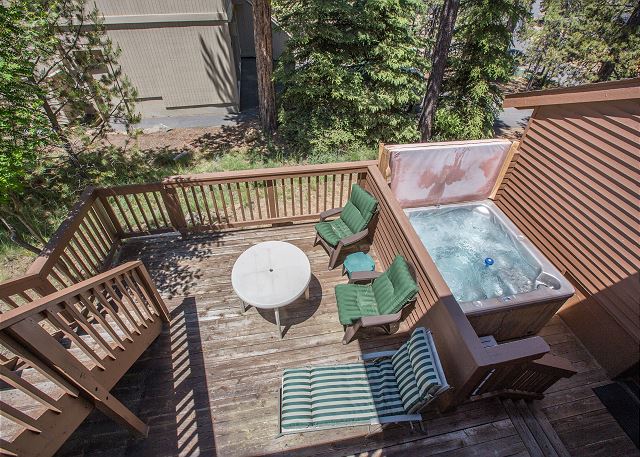 This cute cabin isn't far from the High Desert Museum, the Sunriver Nature Center and the Sunriver Golf Course. It's a three bedroom, two bathroom cabin that sleeps eight. With comfortable sofas and a fireplace to warm up by on chilly evenings or cool mornings, this is the perfect place to Zoom to work from home.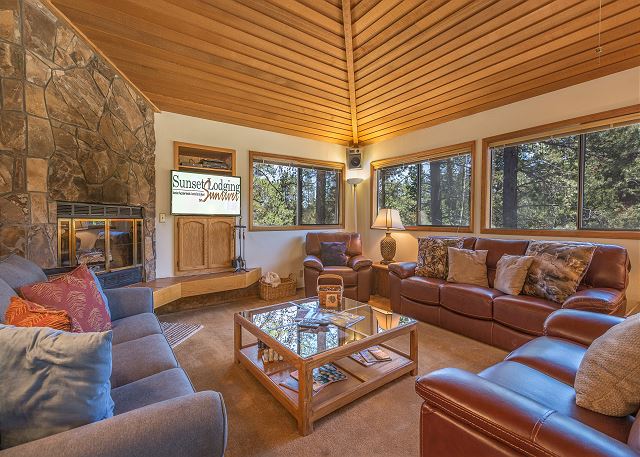 When you're done with work, soak in the private hot tub, cook up some steaks on the gas BBQ, or head to the SHARC water park with the 8 unlimited SHARC passes that come with the home.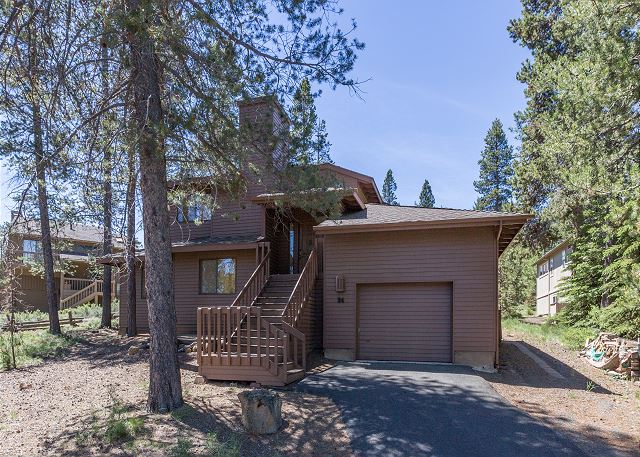 Learn more about Poplar Lane 24 and book your stay here.
Sarazen Lane 4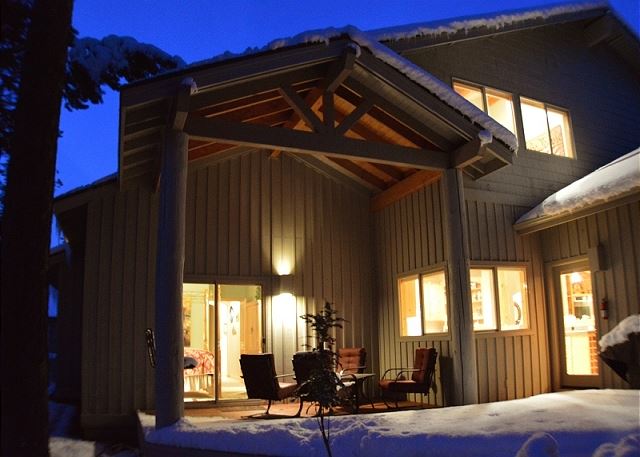 This 3,700 square foot cabin is absolutely gorgeous. The five bedrooms in this home are all master suites and there's room for 12 people to relax and spread out.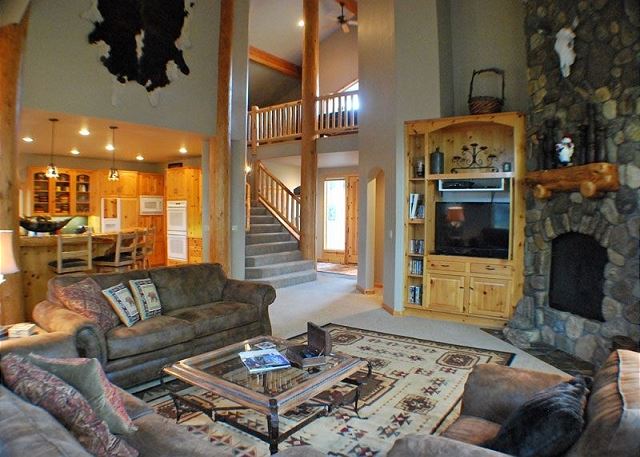 Sarazen Lane 4 features beautiful wood elements and wood furniture throughout the cabin, and a cozy stone fireplace to relax by year round.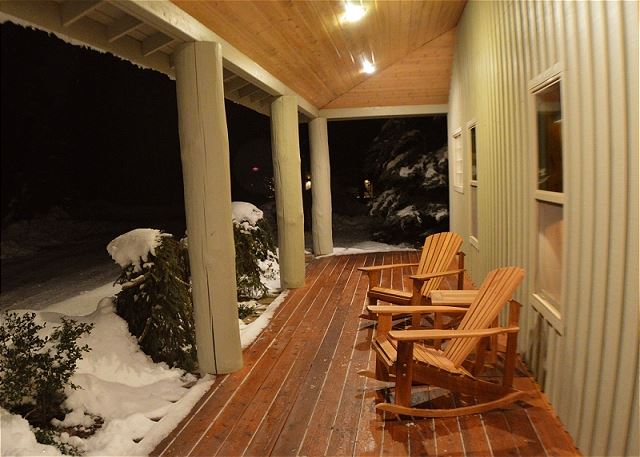 After work or school, have some fun with the air hockey table, foosball table, and ping pong table. After dinner head out to the large deck and soak in the private hot tub, or make use of the gas BBQ to grill up something tasty.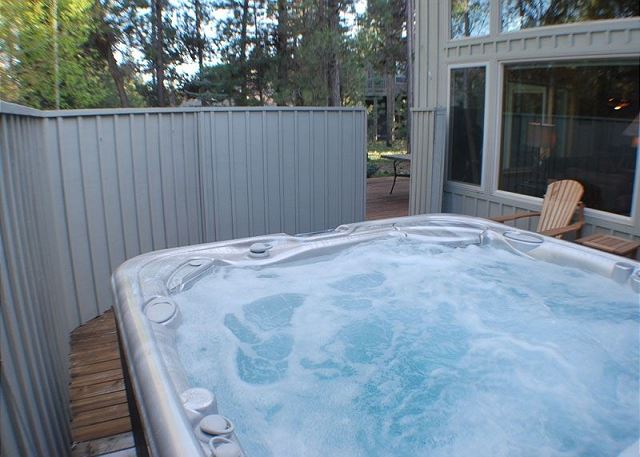 Sarazen Lane 4 isn't far from the Woodland's Golf Course, and provides 12 unlimited SHARC passes to the aquatic center for a fun time with family and friends.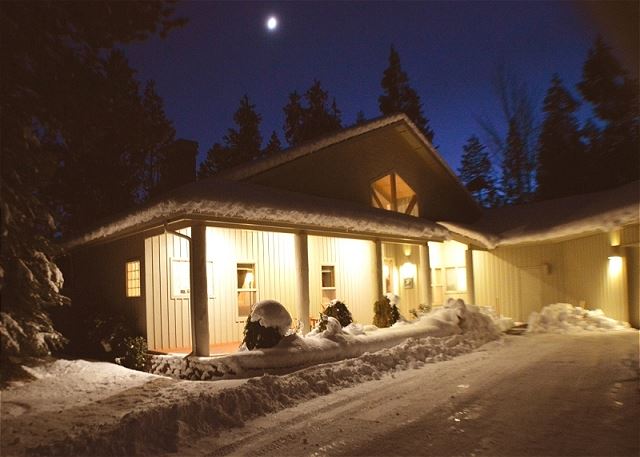 Learn more about Sarazen Lane 4 and book your stay here.
Pineridge 5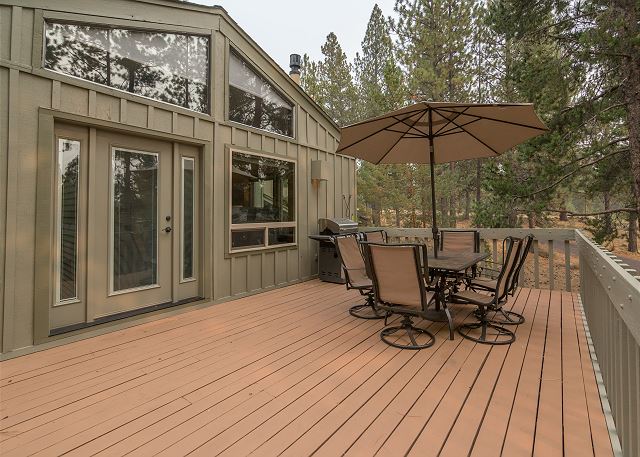 Pineridge 5 is one of our personal favorites when it comes to cute cozy cabins in central Oregon. This three bedroom, two bathroom cabin is surrounded by beautiful pine trees and is a great place to relax, or to use as a home base for a central Oregon adventure.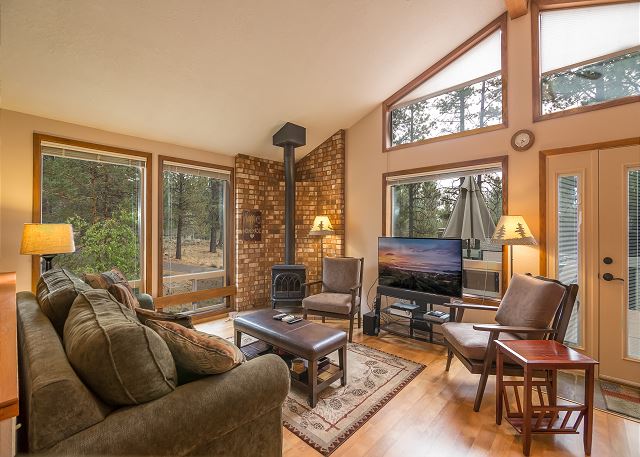 The cabin has an open floor plan, and the electric wood stove provides the perfect atmosphere for lounging by a cozy flickering fire.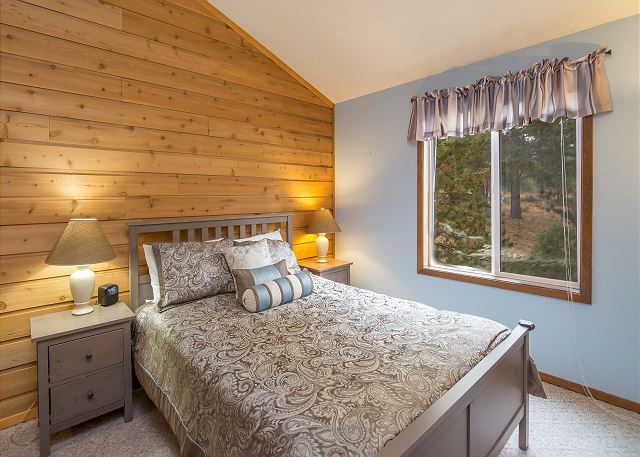 The large upper deck is perfect for entertaining or cooking up some hot dogs on the BBQ.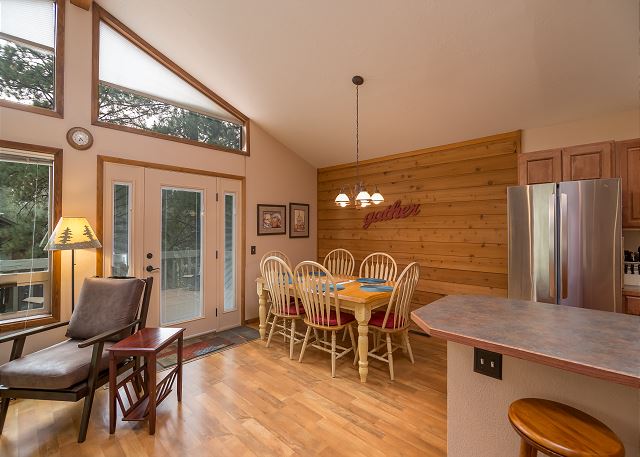 Pineridge 5 comes with five bikes so you don't have to bring your own. Use the bikes to explore the 33 miles of paved paths in Sunriver, or check out the SHARC aquatic center with the 8 Unlimited SHARC passes.
Learn more about Pineridge 5 and book your stay here.
Blue Grouse 4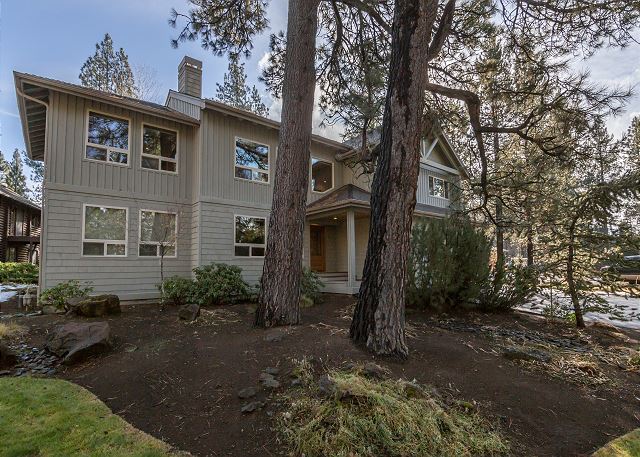 Blue Grouse 4 is a cute five bedroom cabin with three master suites and four bathrooms, so there's plenty of space for your whole family. Relax by the fire or spend time playing board games and making memories with loved ones.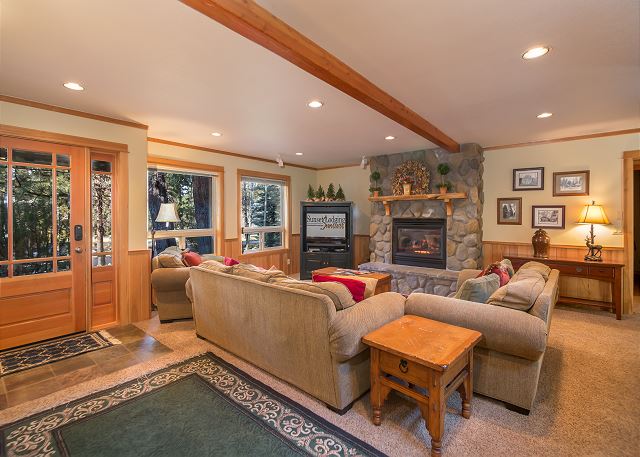 There's a lot to get out and see near Sunriver, including over a dozen lakes, beautiful mountains, miles of mountain biking trails and some of the best hiking in the state.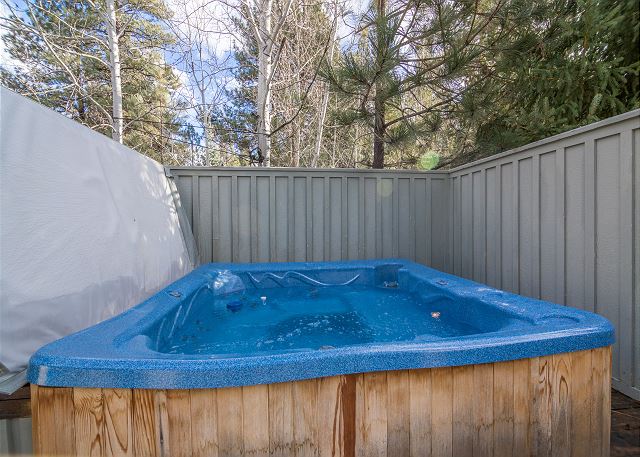 After a day of high desert adventure, coming home to slip into the hot tub is the perfect way to end your day.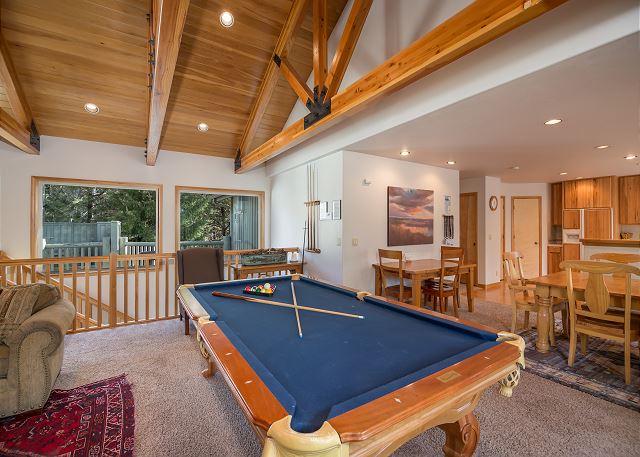 Enjoy the beautiful wood pool table for an evening in, and a freshly grilled meal hot off the gas BBQ.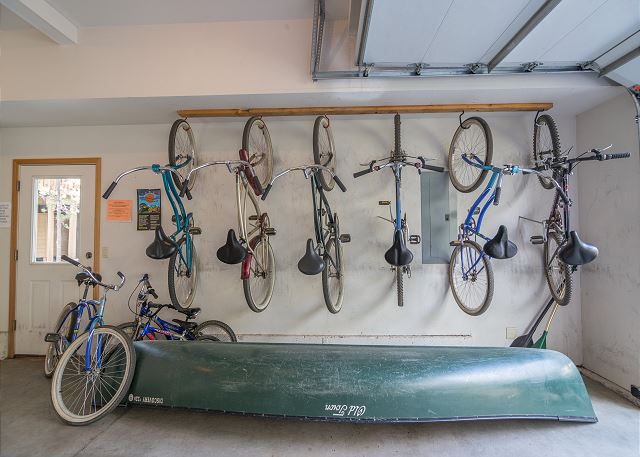 Blue Grouse 4 comes with nine bikes, and is only 100 yards from the Deschutes River. It's also close to the Sunriver Village Mall and the SHARC aquatic facility. Guests can use the 12 unlimited SHARC passes that come with the home.
Learn more about Blue Grouse 4 and book your stay here.
Quelah Condo 30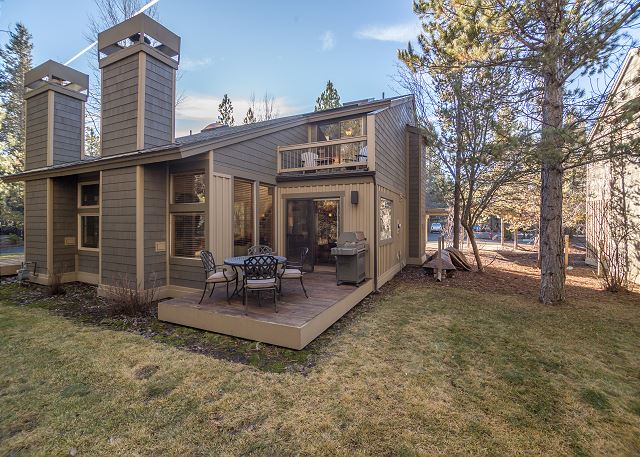 This three bedroom condo sleeps 6 and at 1,460 square feet has plenty of space for your family and friends to spread out.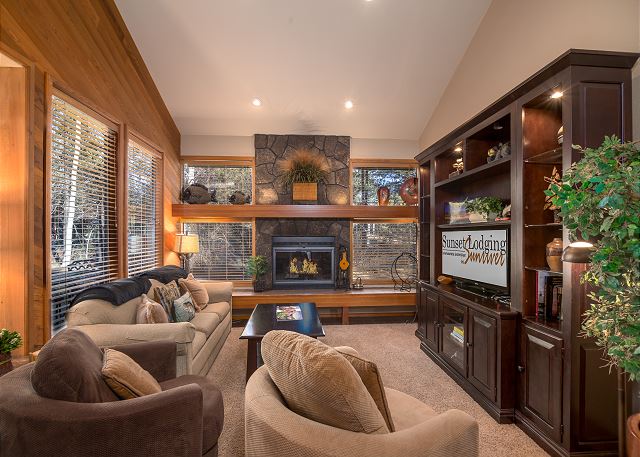 Head out to the Newberry National Monument for the day, or check out the nearby shopping and breweries in Bend before returning home to spend the evening by the gas fireplace.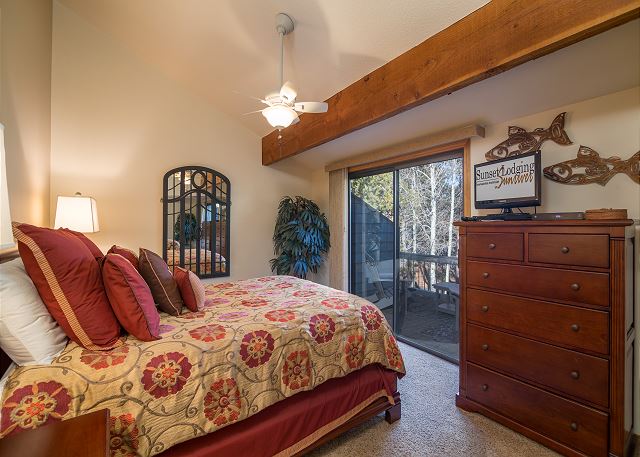 Enjoy spending time outside with loved ones on the private deck, and grilling up a meal on the gas BBQ.
Learn more about Quelah Condo 30 and book your stay here.
Which of these beautiful cabins do you want to stay at? Tag the friends and family you want to go with!
THREE MEASURES OF THE SUNRIVER HOUSING MARKET
Third quarter of 2019: $506,000
Third quarter of 2020: $550,000
Third quarter of 2019: 46
Third quarter of 2020: 83
Average days on the market
Third quarter of 2019: 48
Source: Fred Real Estate Group