Yesterday a three foot long baby Salmon shark washed on shore near Tillicum Oregon. The shark was dead and not a threat to the public.
The Hatfield Marine Center sent a professor from OSU to pick up the shark carcass, though a large animal had eaten part of the shark's head overnight. The professor from OSU thought it possible that it was a cougar that had eaten part of the shark.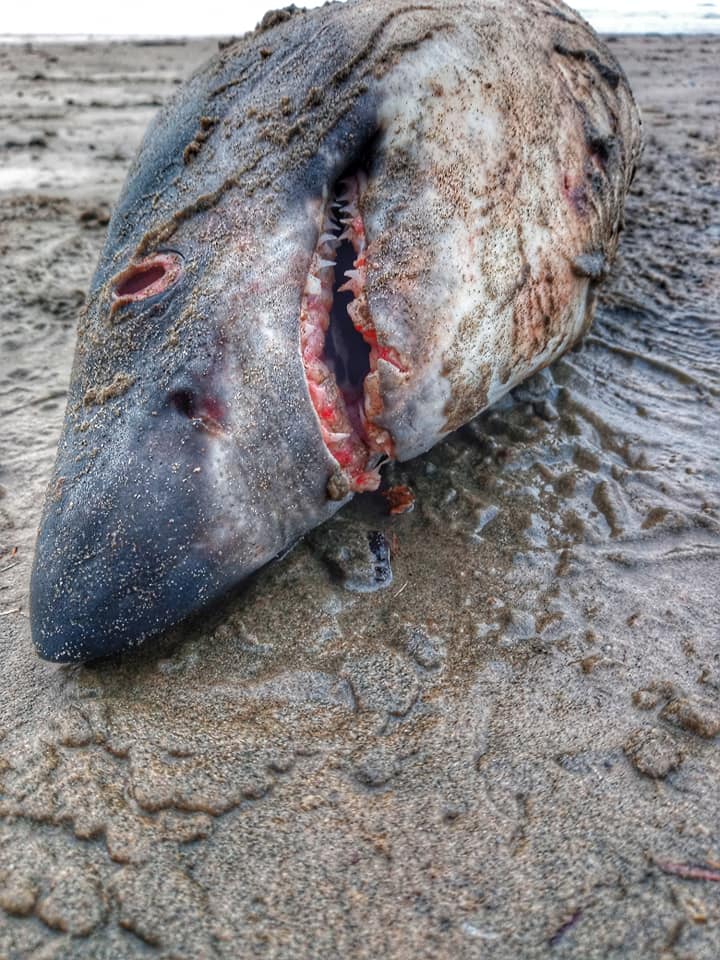 The shark was a baby and it is thought that the shark died of cold water shock.
All of this was reported about on Facebook to the Yachats Friends Facebook group.