In a bill that I feel was largely unknown to many people I spoke with directly, HB-2238 was being considered by the Oregon state legislature which would have allowed for the Governor to seize, use, or possess any private property during a state of emergency. As many reading this are aware, the state of Oregon has been under a state of emergency as declared by Kate Brown in March of 2020 – now coming up on a year.
As it stands, there are already provisions in place under ORS 35.350 and ORS 401.188 which do allow for limited use of private property by the state government. The one-page bill would have essentially expanded on the law which already exists.
Here's the current standing of ORS 35.350:
"This chapter does not affect the ability of a public body, as defined in ORS 174.109 ("Public body" defined), to take immediate possession of property in an emergency that poses a threat to persons or property. [2005 c.565 §2]"
So as it stands, this is pretty straight forward. For example, if someone poses a threat to the community by building a meth lab on their property, a "public body" such as a sheriff can take effective possession of any item that presents a clear danger on that property.
And here is what HB 2238 would have added to that legislation (new bill text in italics):
"…poses a threat to persons or property, including under the direction of the Governor under ORS 401.188."
"(2) An owner of property that is used or possessed only temporarily under this section is not entitled to compensation except as the owner may prove entitlement to compensation under Article I, section 18, of the Oregon Constitution."
If this bill had gone through, no threat would be required for the government to justify using or possessing an Oregon resident's private property. The bill went on to say there would be no plan of compensating the owner of the property during these state of emergency seizures.
HB 2238 was sponsored by Rep. Marty Wilde, 46, a Democrat and lawyer who represents District 11 that includes the city of Eugene.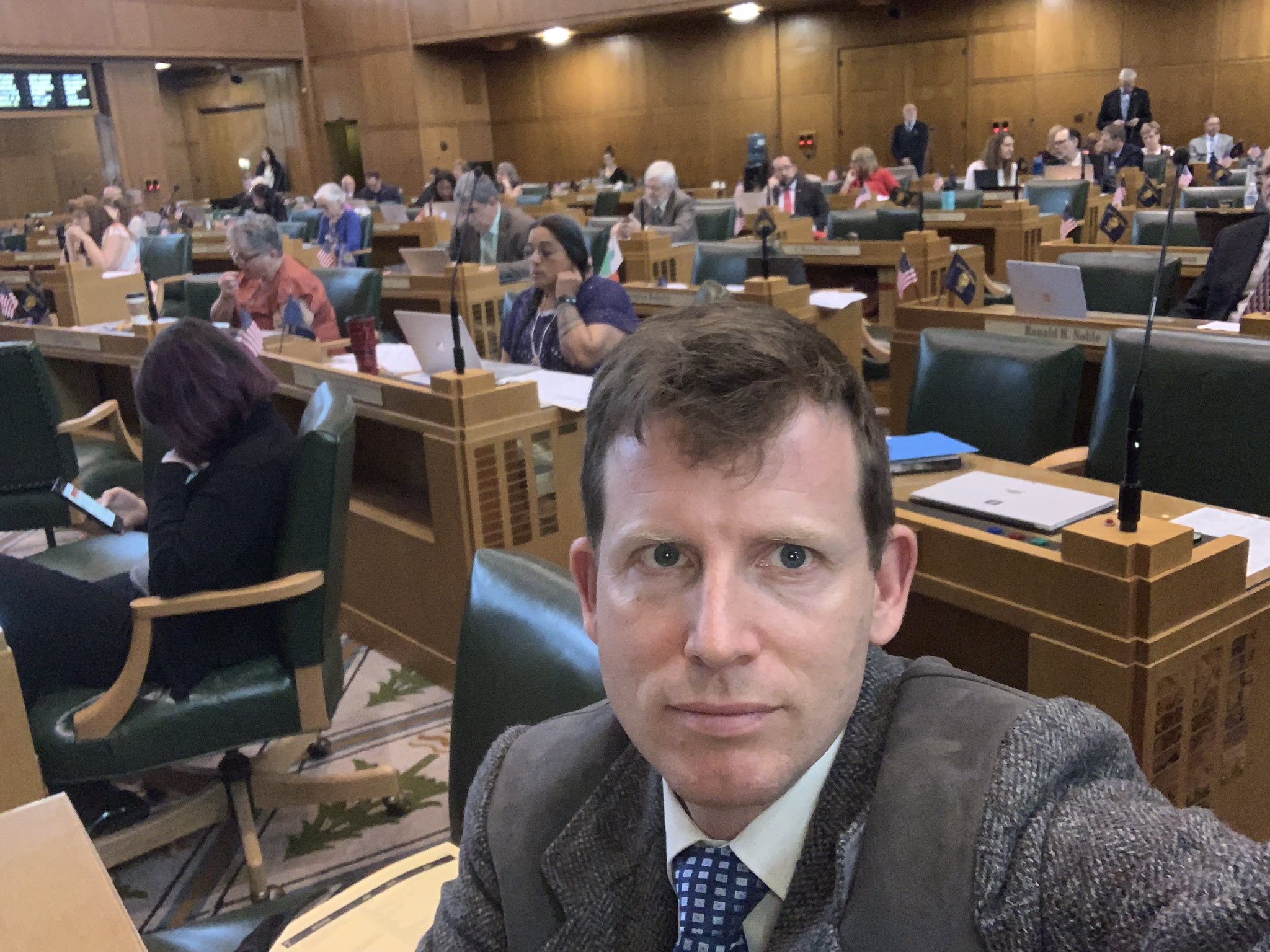 According to the latest at NewsChannel 21, Wilde told the news source late last week that his bill is not moving forward this session, due to political opposition. "In fairness, I think folks have misunderstood exactly what the bill would and would not do," Wilde said.
As proposed in HB-2238:
"Whenever the Governor has declared a state of emergency, the Governor may issue, amend and enforce rules and orders to:
1) Control, restrict and regulate by rationing, freezing, use of quotas, prohibitions on shipments, price fixing, allocation or other means, the use, sale or distribution of food, feed, fuel, clothing and other commodities, materials, goods and services;
2) Prescribe and direct activities in connection with use, conservation, salvage and prevention of waste of materials, services and facilities, including, but not limited to, production, transportation, power and communication facilities training, and supply of labor, utilization of industrial plants, health and medical care, nutrition, housing, rehabilitation, education, welfare, child care, recreation, consumer protection and other essential civil needs; and
3) Take any other action, including through the seizure, use or possession of any real or personal property…" Governor Kate Brown (D) … has recently extended the state of emergency again, through March of 2021.
While KTVZ did reach out to Kate Brown, the governor's office did not respond to a request for comment. As reported by ktvz:
Wilde's office explained in a summary sent to NewsChannel 21 that the bill relates to the state's eminent domain authority, which can be used to condemn property after a written offer, if it's needed due to "an emergency that poses a threat to persons or property exists and that the immediate possession of the property is necessary."
The background notes that such seizures are "often temporary, for example, using a farmer's field for a fire camp."
"While the bill isn't likely to move forward this session, I'll keep fighting for the public interest and against those who seek to profit at your expense in an emergency," Wilde said.