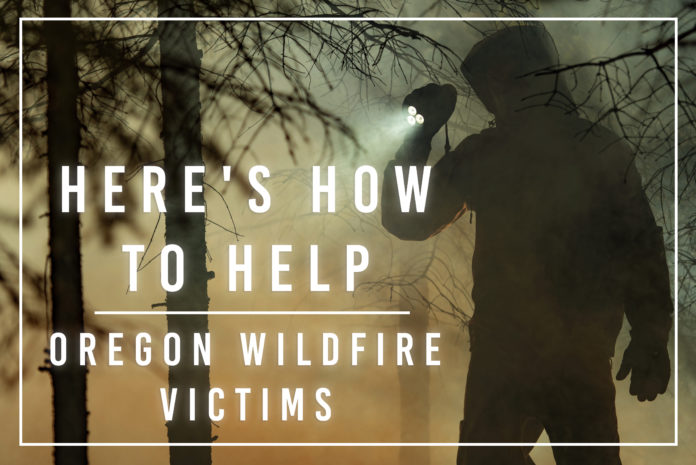 Oregonians have been shocked and horrified as wildfires have ripped through forests, towns and neighborhoods across the state this week, and many people want to help those affected. A lot of pages have been set up to help people and are asking for donations, but how can you be certain the money you donate will get to where it needs to be? Here are some tips on how you can help Oregon's wildfire victims, and legitimate organizations you can donate to.
How To Help Wildfire Victims In Oregon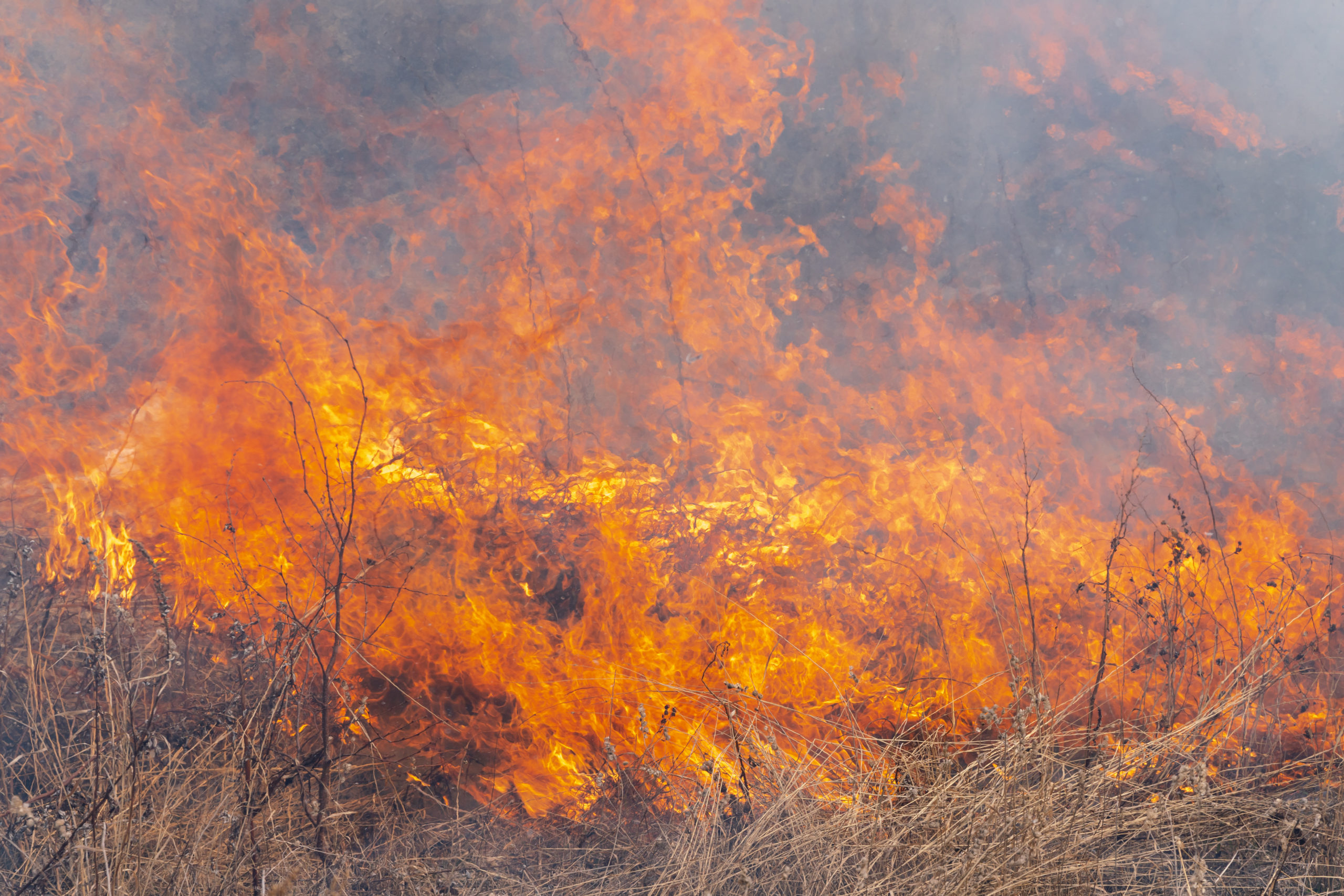 Here are some ways you can help wildfire victims in Oregon during this troubling time.
1. Support Local Red Cross Efforts
The Red Cross has set up shelters in numerous locations around Oregon to house and feed evacuees and those who have lost their homes due to these unprecedented large wildfires throughout the state. You can donate money to the Red Cross here (site backed by KGW News). Be certain to select "Western Wildfires - Help people affected by the Western Wildfires," from the drop down menu when you make your donation to ensure the money goes towards helping victims on the West coast. You can also dedicate your donation to a friend or loved one.
The Red Cross is unable to accept material donations at this time, but is currently working with community partners to take donations of physical items.
Here's a post showing where the Red Cross is currently providing assistance in case you know someone that needs help due to the wildfires:
2. Support Firefighter's Families
View this post on Instagram
If you'd like to support the families of those firefighters who have died or were injured you can do so at the Wildland Firefighter Foundation. You can also, "dedicate the donation or donate as a gift to someone," according to the donation page. This foundation helps firefighter's families directly. When a firefighter has been injured, they're able to get families to the burn centers or trauma centers where they're being treated. When a firefighter dies it can be months that their family goes without a paycheck, and this foundation helps keep the bills paid until the family can get back on their feet.
3. Support The Salvation Army
The Salvation Army is currently trying to provide 6,000 meals a day at three evacuee locations in Oregon. You can donate money to that effort here.
4. Support Those You Know Directly
View this post on Instagram
There are a lot of GoFundMe pages currently set up to help people recover from these fires, pay for medical bills and start rebuilding their lives. It can be devastating to lose everything. If someone you know personally has been injured by the fires or has lost loved ones or homes and property due to the fires, ask them how you can donate to them, or what they need from you. Using a GoFundMe page to donate is wonderful if you know for certain the fundraised money will go to who it says it will. Sometimes friends of the family will set up GoFundMe pages, but it can be hard to tell sometimes if these pages are fraudulent and if the money will actually go to the family it's being fund-raised for. If you don't know the person running the fundraiser, do a little digging to be certain the money will go where intended.
5. Check In On Your Friends And Family
View this post on Instagram
During wildfire season it's important to have a plan in place, as well as a backup plan. If you have to evacuate, where will you go? Who will you check in with? What if your evacuation route is closed? Here are some tips:
Designate one friend or family member ahead of time everyone will check in with if they're evacuated. When you're out of harms way you can check in with them and let them know where you ended up, and other friends and family can call that person to see if you've checked in.
When checking in on friends and family, ask what they need from you to get them through this troubling time. If they've been evacuated, do they need a place to stay? Do they need food? Pet food? Something else? Ask what you can do to help them.
Help yourself by having a bag ready to go during wildfire season with essential items such as clothing, important documents, a little cash, important medications, pet food and supplies if you have pets to take with you, water, and flashlights. Don't forget that when there's extreme fire danger or wildfires nearby that may cause you to evacuate, keep your car gassed up with at least three quarters of a tank at all times. You never know how far you'll have to drive or when you'll be able to gas up next. You don't want to get caught in a traffic jam trying to escape a wildfire and run out of fuel.
You can get more tips on how to be prepared during wildfire season and for evacuation here.
Stay up to date on the latest on Oregon's Wildfires with That Oregon Life.