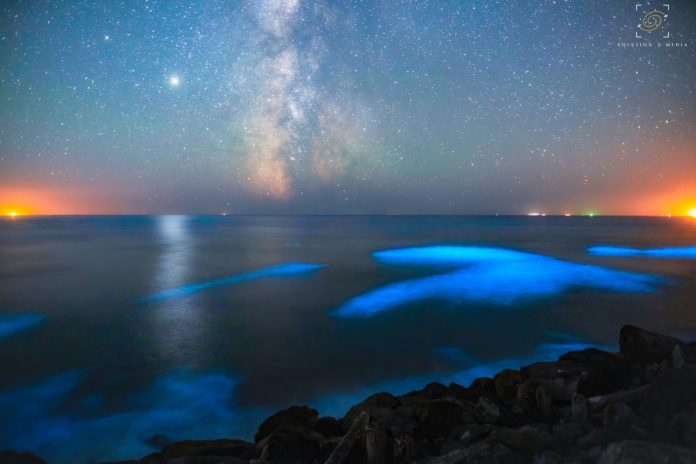 Last updated on November 17th, 2021 at 10:22 am
This incredible phenomenon is nothing short of incredible. It's known as bioluminescent sand and waves, and it might be more common than you think.
What are Bioluminescent Waves?
According to the Smithsonian, Some algae or animals that cause red tides, such as planktonic surface dwellers, use bioluminescence that can be triggered by a physical disturbance, such as waves. The bright bioluminescence is caused by tiny phytoplankton that emit light as a defense mechanism.
Steven Smith, a photographer in Oregon who you can find on Facebook as Solution 7 Media, witnessed bioluminescent waves off the Oregon coast recently with his main shooting partner, Alex Barnedt. From as far south as Pacific City and all the way up to the Astoria area, they spent 6 nights witnessing the phenomena. The following video is from Alex, at 1987A Photography which he shot and posted on Facebook.
Beginning in Cannon Beach, between August 8th and 16th Smith and his partner, were hooting and hollering at every awe-inspiring electric blue wave they witnessed.
"We then walked on the wet sand and we noticed sparkles lighting up every footstep," Smith tells That Oregon Life. "It was surreal, like being in the movie Avatar. After having some luck at Cannon Beach I decided we should check somewhere with an elevated view."
The photographers ended up at Fort Stevens a few days later. When they got up to the observation deck they were immediately greeted with the electric blue waves crashing in the surf.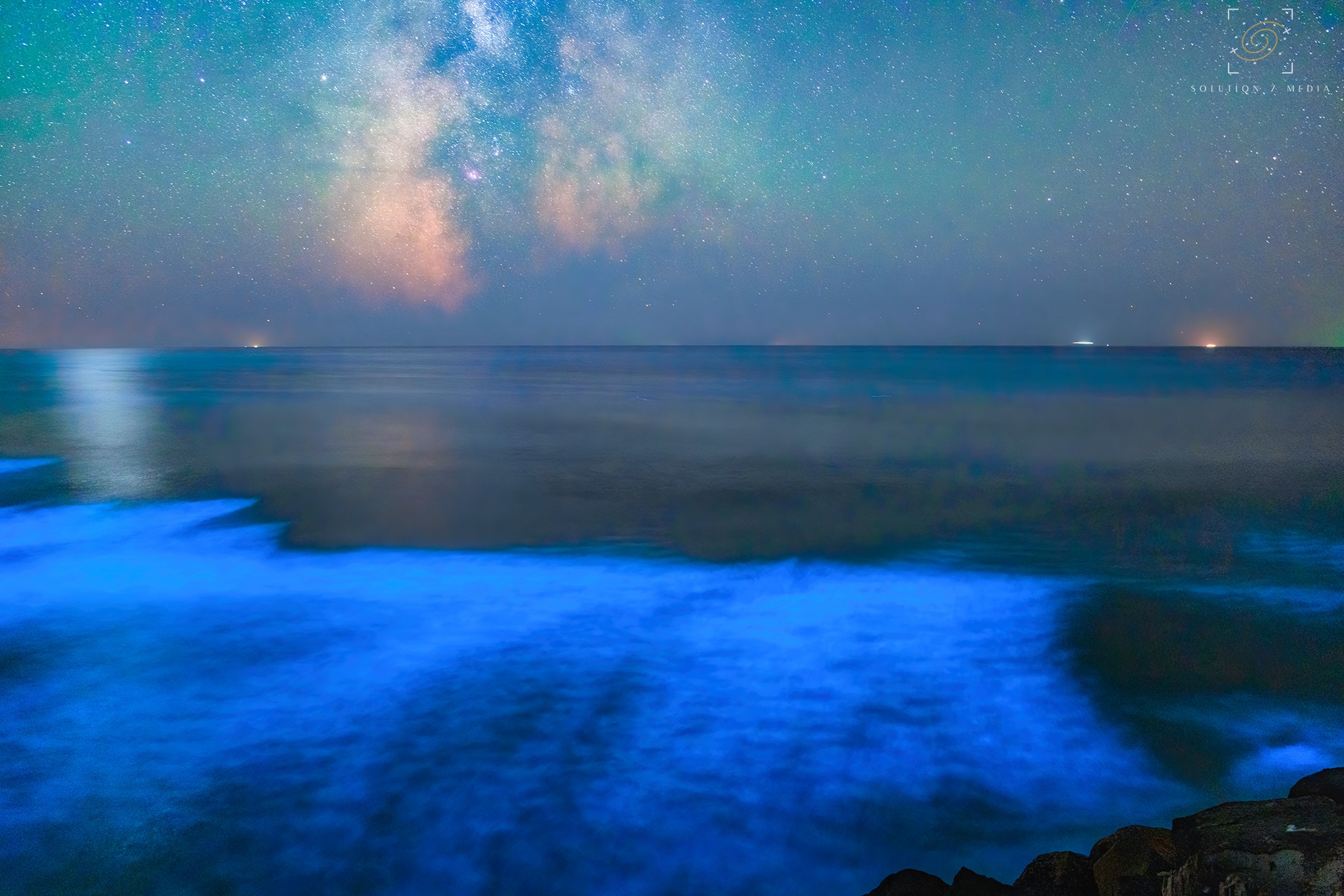 According to Smith, just like stargazing, you want to let your eyes adjust to dark (no artificial light, just dark) for a good 15 to 20 minutes. You will also want to look for waves that are crashing and breaking, as the waves with the gentle roll will not induce the tiny creatures to emit light.
"Alex and I were hooting and hollering at the sight," Smith told That Oregon Life. "Jumping up and down with joy every time we saw a set of waves coming in. It was like watching Blue Tron bikes race through the surf. I've never seen anything quite like it in my life."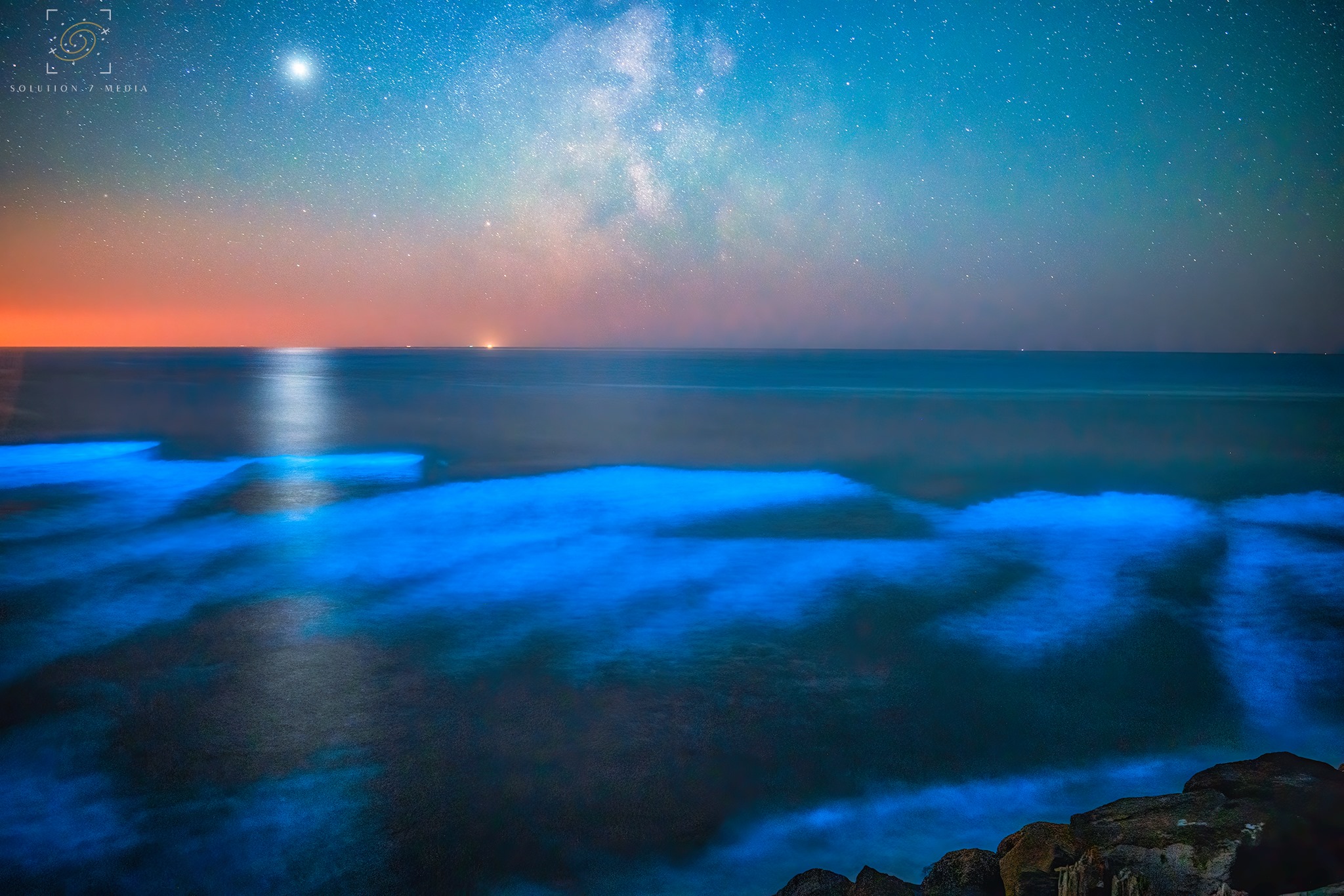 If you're in Oregon, a couple of good locations as suggested by Smith are the south side of Haystack Rock near Cannon Beach, and Fort Stevens. The observation deck and the wreck of the Peter Iredale are ideal here. To experience this event it is best to visit a dark beach at night with no moonlight.
You can follow Steven Smith's Instagram page as well here, featuring more incredible photography from all over beautiful Oregon. Make sure and check out an older article we did on the phenomena, where we discussed other areas to witness this. Hit the link here!