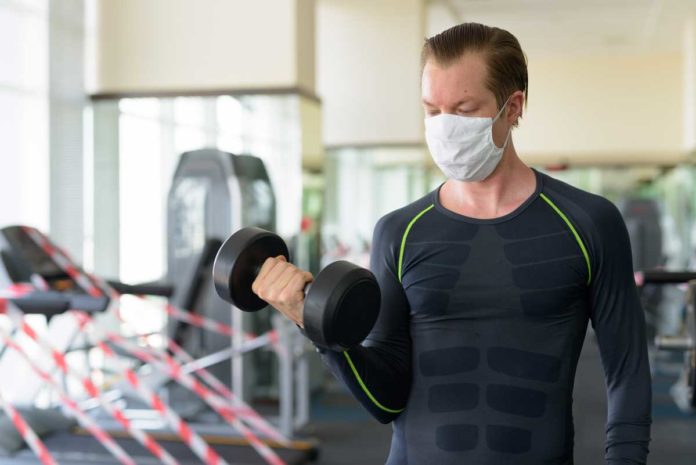 In light of COVID-19, Oregon Governor Kate Brown has clamped down even more with stricter guidelines for masks in Oregon. In an announcement by Brown today, starting Friday, children ages 5 and older are expected to wear masks. She is "recommending" children between the ages of 2 and 5 also wear masks. The new guidelines are said to be consistent with guidelines for schools upon reopening in the fall. Additional information on schools is expected to be released imminently from the Oregon Department of Education.
"I don't make these decisions lightly and there are no easy choices. It's up to all of us to do our part to look out for one another," Brown said. "Oregon we are going to get through this together."
These are not the only guidelines she is putting into place starting Friday. Brown is also requiring those who are attending gyms to wear masks, even when exercising. The governor has also reduced the maximum number of people allowed at venues in Oregon from 250 people to just 100. This includes businesses such as gyms, bars, restaurants, and movie theaters, as well as at churches and other places of worship.
All bars and restaurants starting Friday will also be required by Brown to close at 10 p.m. Prior until now businesses in counties that were in Phase 2 of the reopening process were allowed to serve their customer until midnight.
Since the virus first hit in late February of 2020, there have been 269 deaths in Oregon as a result of COVID-19. As of Tuesday, there are reportedly 15,000 cases of COVID-19 statewide. As reported by The Oregonian:
The Oregon Health Authority announced on Tuesday seven new deaths from the novel coronavirus, tying the state's record for the most deaths reported in a single day. The record was previously set on April 28 and repeated on July 14.
Those who died ranged in age from 47 to 88, including a 59-year-old Washington County man with no underlying health conditions. Public health officials say 269 people in the state are now known to have died from COVID-19.
According to Brown, if the infection rate is not controlled, she would order "widespread and difficult closures." Brown also when on the record to say she is also consulting with experts to evaluate the possible process for restricting travel into Oregon from states with high infection rates.
Source: Fox 12 Oregon | KPTV