From movies to TV series, no media is safe from Tibo Charroppin, his editing wizardry, and floof-ball feline Lizzy. Meet OwlKitty (Lizzy's illustrious stage-name)! You may remember her from such films as Ghost, Lord of the Rings, and The Matrix. (Or do you?) Lizzy has even made appearances in Breaking Bad and Friends, popped up on the Red Carpet, and infiltrated the NFL.
View this post on Instagram
Lizzy is a three-year-old rescue kitty nicknamed OwlKitty because according to her official bio, "she's pear-shaped and has big round eyes, just like an owl". Offscreen, Lizzy loves her laser pointer, her adoptive mother Juliette (a 10 year-old tabby) and the taste of cream cheese. She's never caught a bird.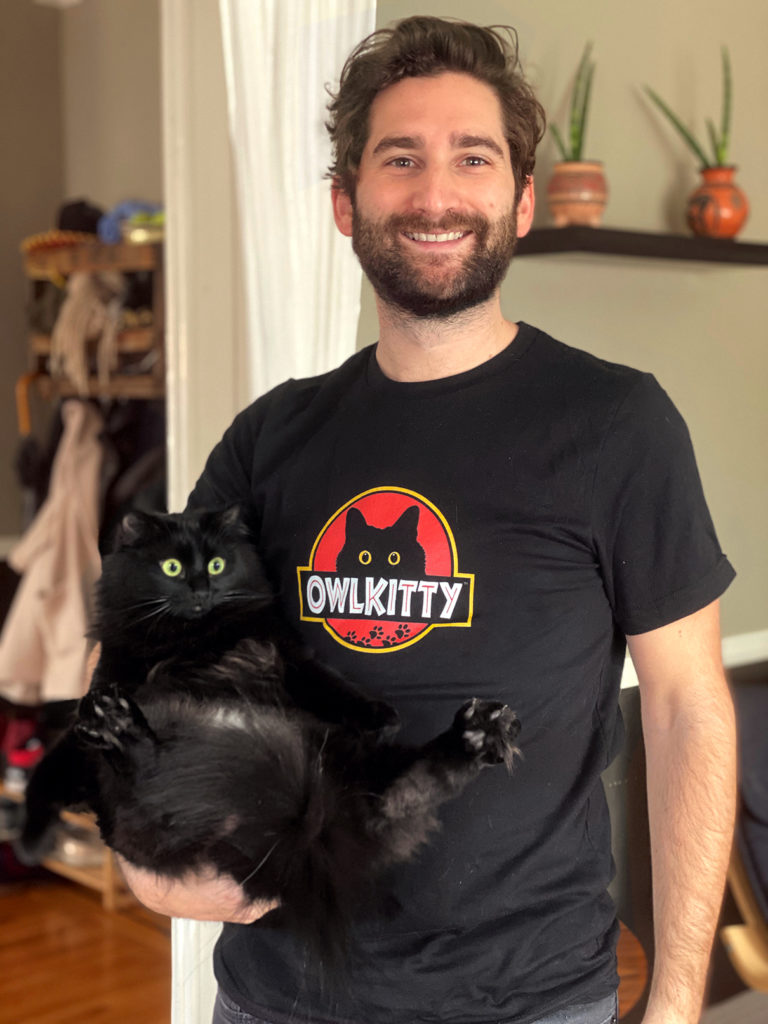 In 2019, Charropin, Lizzy, and creative writer Olivia Boone raised over $4000 for cat adoption and are huge proponents of the hashtag #AdoptDontShop. Meanwhile, OwlKitty continues on her world-takeover of cat-lovers' hearts everywhere.
View this post on Instagram
Enjoy a few more of our favorite OwlKitty moments, and be sure to follow her on Instagram, Facebook, and Owl-Kitty.com.
View this post on Instagram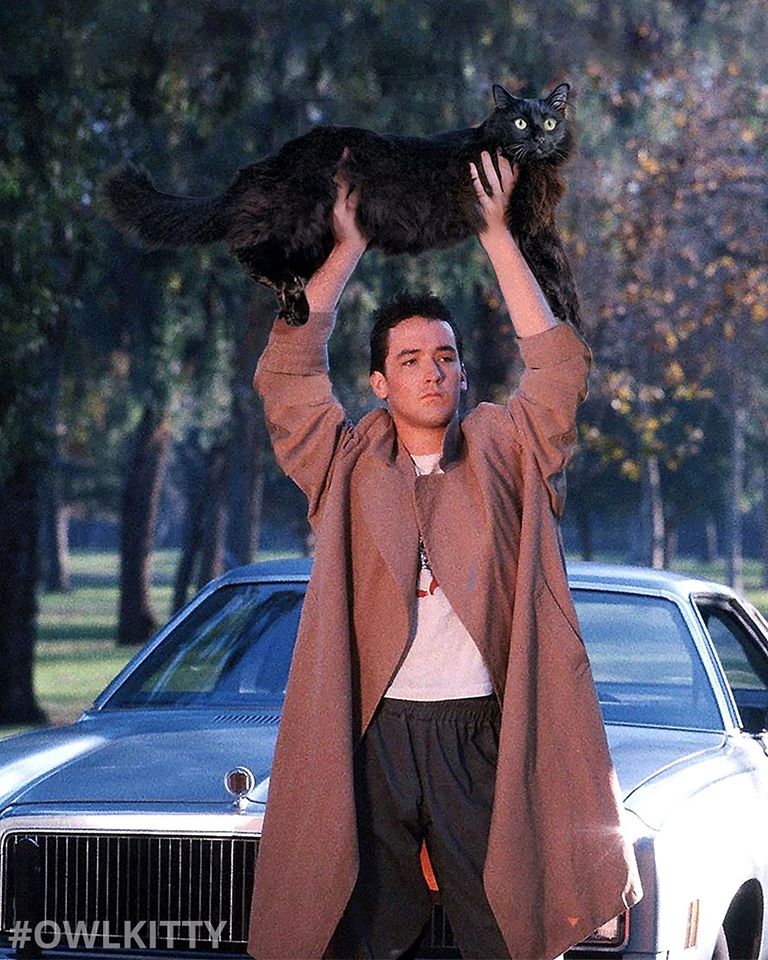 View this post on Instagram
View this post on Instagram
View this post on Instagram
View this post on Instagram