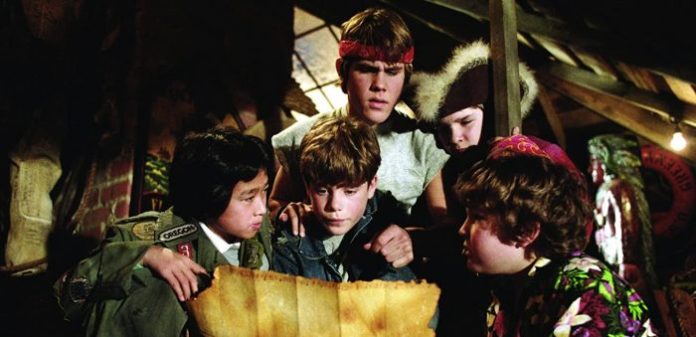 Josh Gad goes on a modern day treasure hunt to reunite the cast of the iconic 1985 movie The Goonies! Join them, and some very special guests, as they go down memory lane and bring their characters back to life, all in the name of charity, on Episode One of "Reunited Apart."
35 years after the mop-topped teens searched for buried treasure in the 1985 classic, the Goonies have gotten back together for a virtual meet-up, held in support of The Center for Disaster Philanthropy, which supports coronavirus responders and those affected by the pandemic.
The Goonies cast members Sean Astin, who played the young leader of the troublemaking group Mikey, as well as Josh Brolin (Brand), Kerri Green (Andy), Corey Feldman (Mouth), Ke Huy Quan (Data), Martha Plimpton (Stef) and Jeff Cohen (Chunk), all attended for the reunion.
When there are less restrictions in Oregon, in light of coronavirus, make sure and hit head over to check out our Goonies Road Trip for die hard fans. Hit the link here to read more.