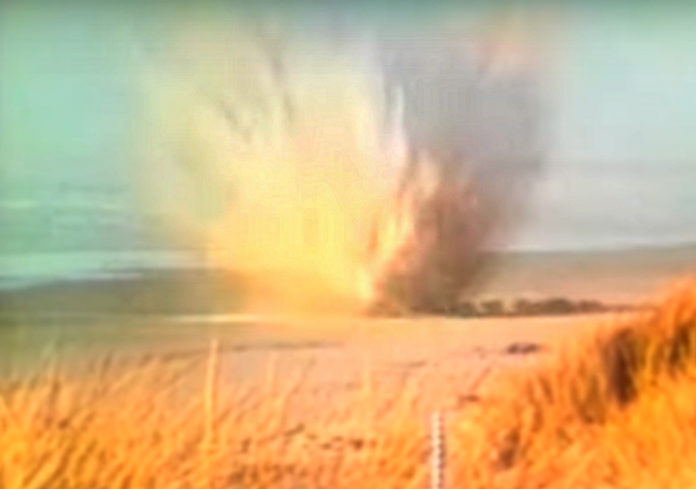 Once upon a time in the 1970's, Oregon decided to blow up a rotting whale. That turned out to be a bad idea, because no one likes to have stinking whale flesh raining down on their heads or crushing their cars.  The city council of Doncaster England however have found a good use for our exploding whale tale, and that's to teach an important Coronavirus lesson to it's citizens.  Read the Doncaster Council's tweets below:
In November 1970, officials in Oregon, USA decided to blow up a rotting whale carcass. The whole thing went horribly wrong.

Why do we bring this up? Well, this story can teach us 3 things about #coronavirus ⬇️ pic.twitter.com/9MOeRESkzx

— Doncaster Council (@MyDoncaster) April 6, 2020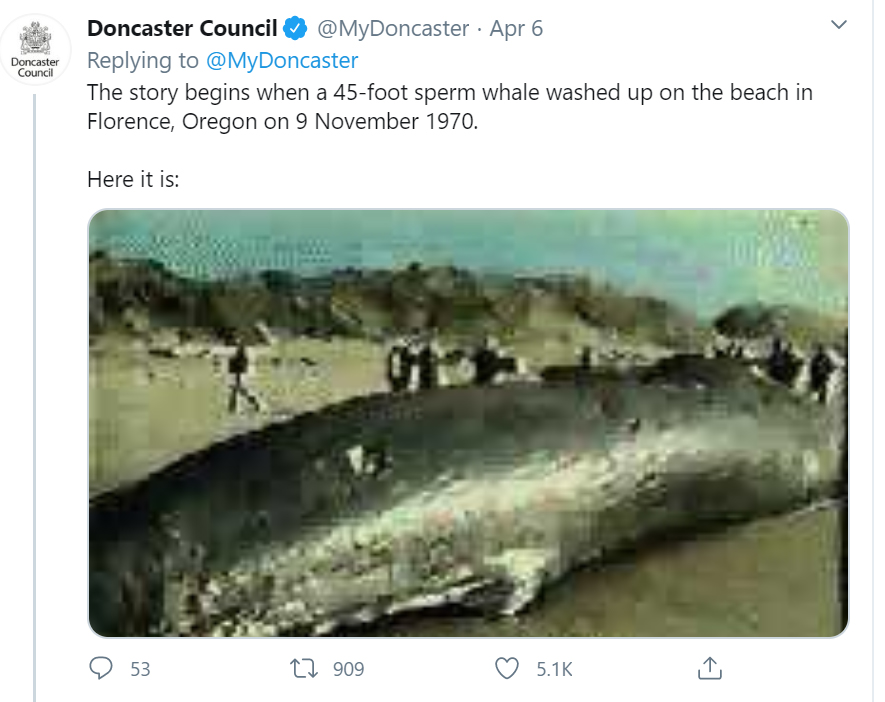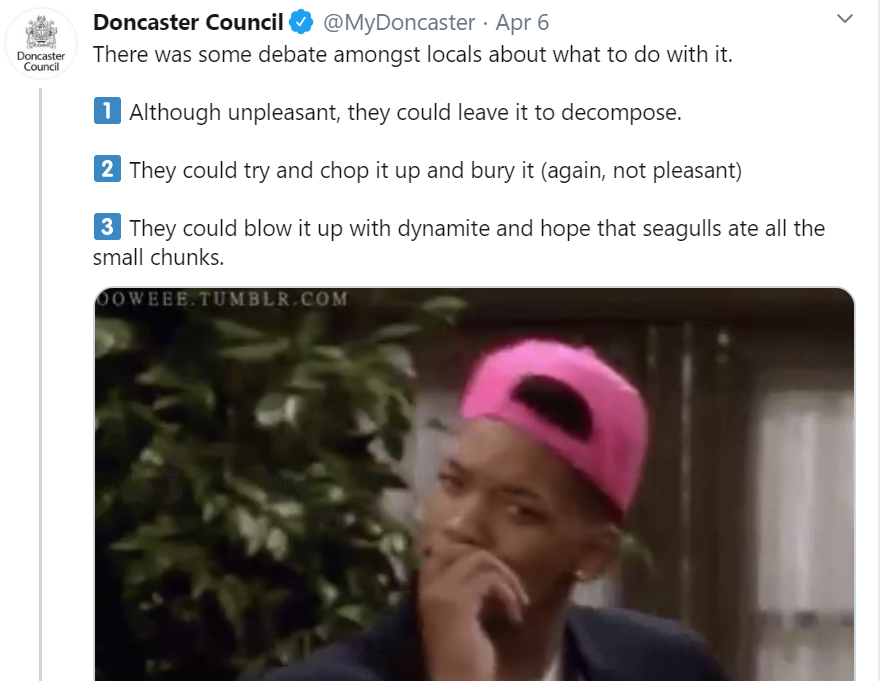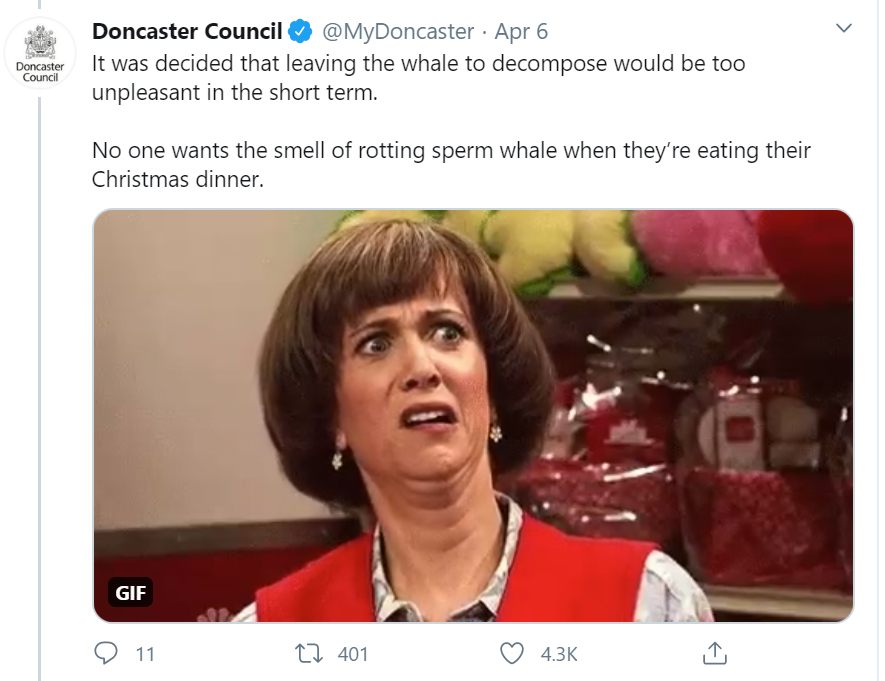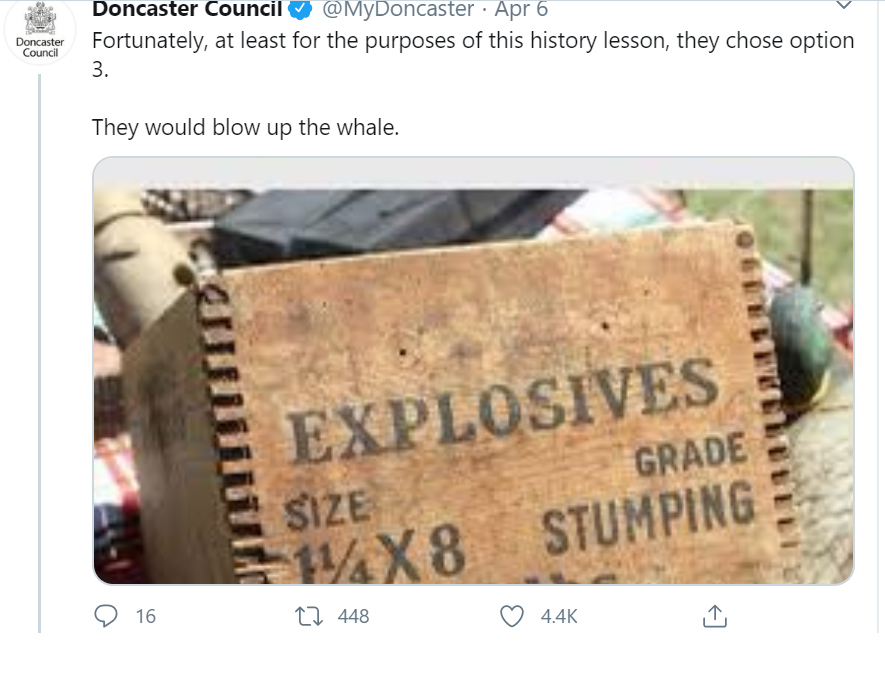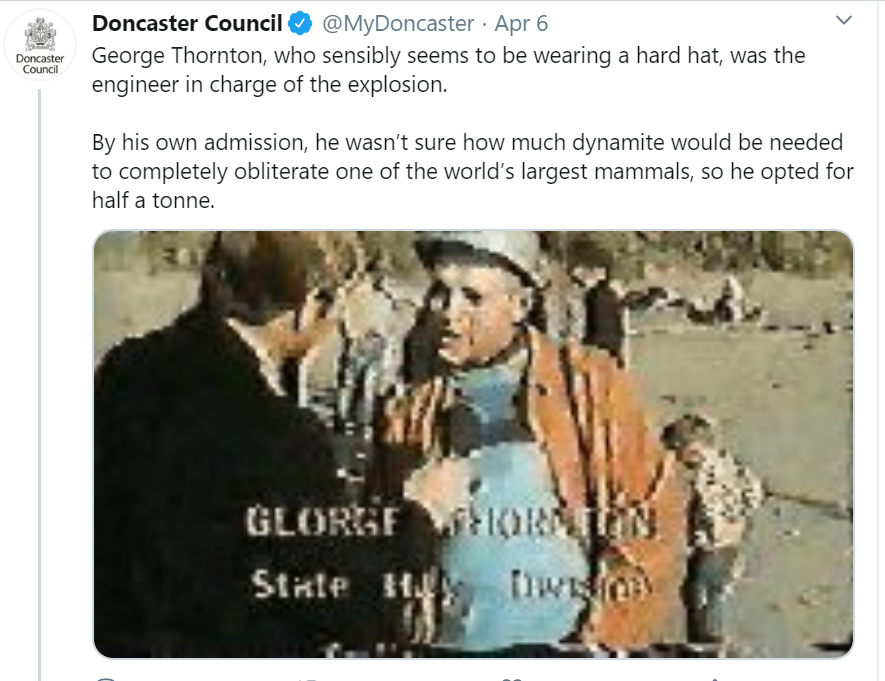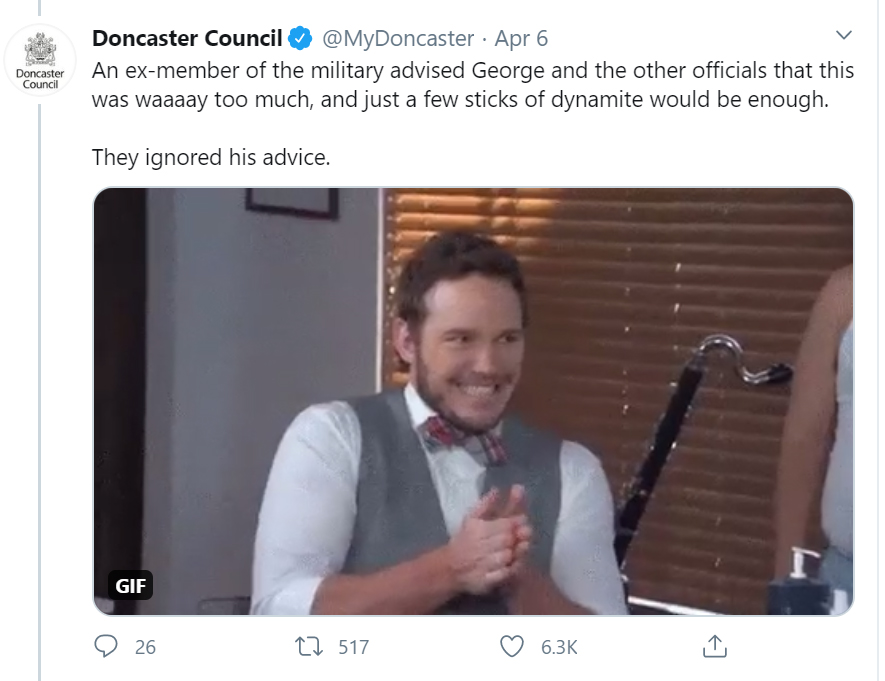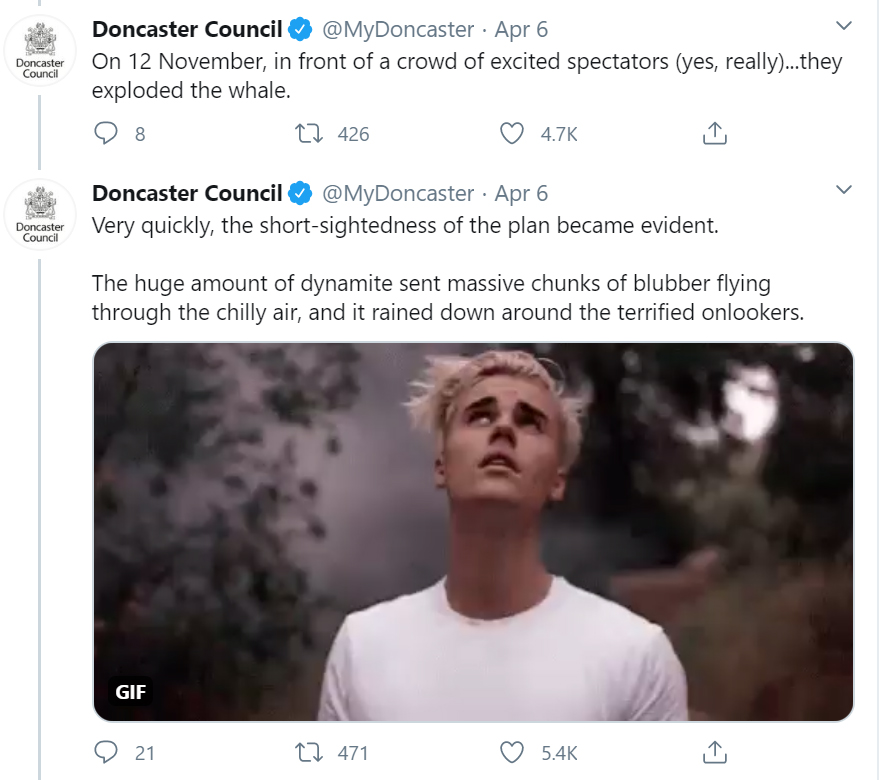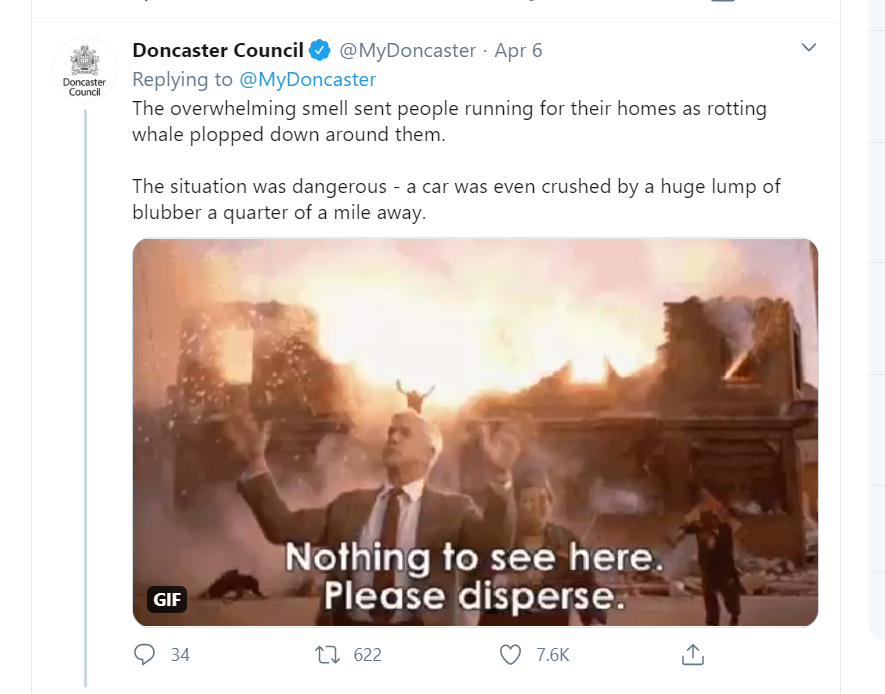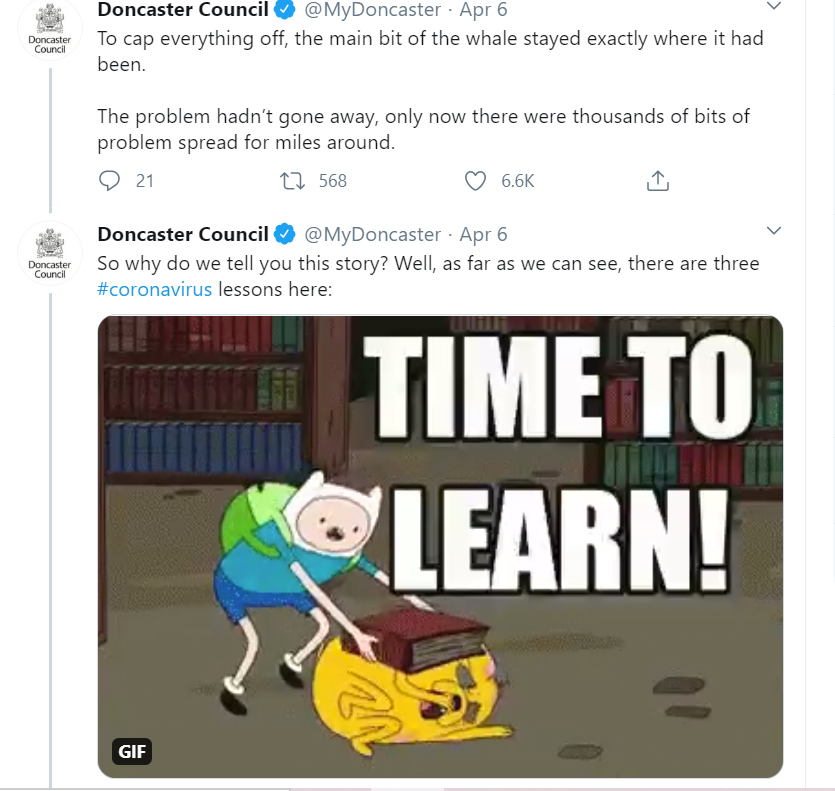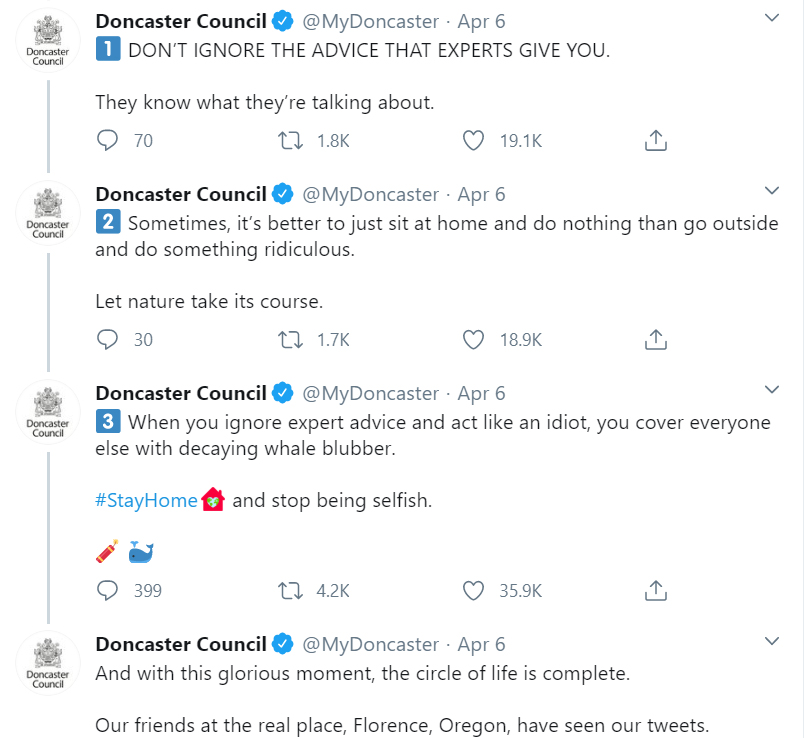 If you'd like to learn more about Oregon's exploding whale fiasco, you can read the whole story here.