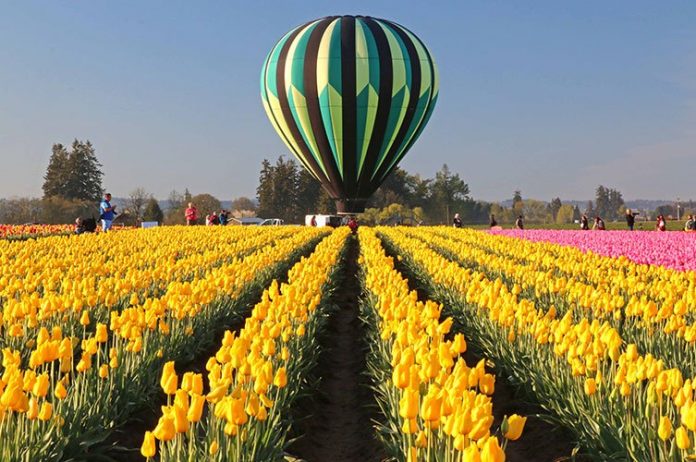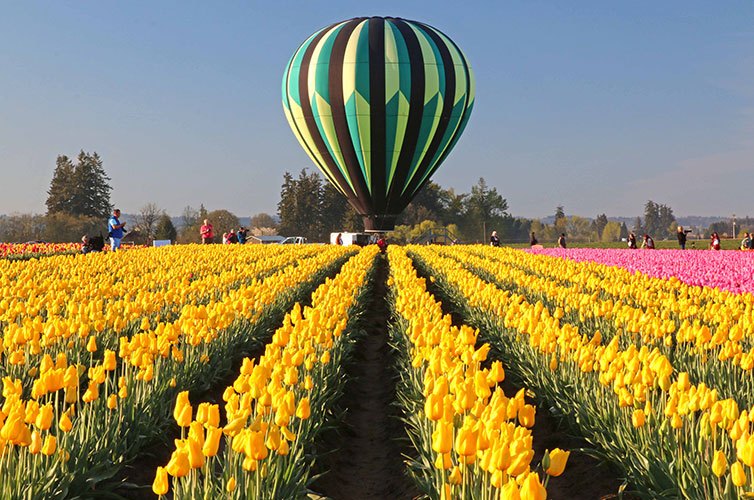 The most beautiful festival in Oregon is BACK! The Wooden Shoe Tulip Festival, Tulip Fest for short, begins March 20th! Come and experience the beauty of the Willamette Valley at the Wooden Shoe Tulip Farm in Woodburn, Oregon.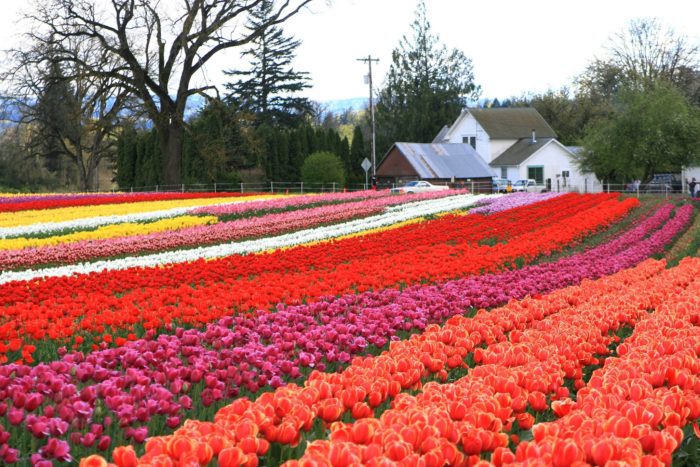 Tulip Fest has both daily and weekend activities with fun for the whole family!
Some of the daily events include:
Tulip Fields: Feel free to take pictures as you wander through these gorgeous and colorful flowers.
Tram/Hay Wagon Ride: Our transportation of choice to get you from the fields to the main building and back.
Children's Play Area: Tire swings, slides, hay tents and more.
Cow Train: Enjoy a short, bumpy and frequently muddy trip around a tulip field. Cost is $5 per person. Weather dependent.
Tulip Tour Train: Have a relaxing and comfortable 30-45 minute ride around the fields, stopping for photos along the way. Cost is $8 per person and this event is weather dependent as well.
Sign up for monthly emails full of local travel inspiration and fun trip ideas. In each newsletter we'll share upcoming events, new things to do, hot dining spots and great travel ideas.
Several of the weekend activities include:
Wooden Shoe Making Demonstrations: Watch a shoe maker in action, and even try on a pair yourself!
Local Balloon Artist: Located near the kids play area, this event is weather dependent.
Pony Rides
Craft Market & Food Vendors
Wine Wagon Tours: Find out more and reserve your seat here.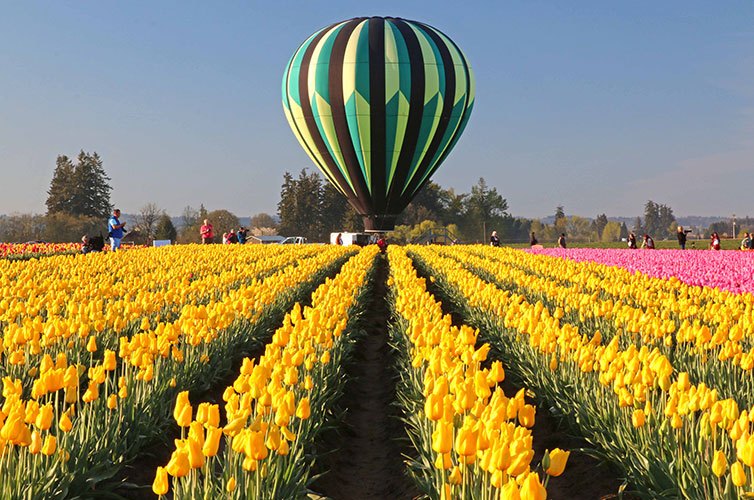 Hot Air Balloon Rides  are available but are very weather dependent. Even if you're not quite up for a ride, they are beautiful to watch! For questions about flying, call the HOT AIR BALLOON HOTLINE: 503-877-4693 or visit here to learn more.
If you're traveling from afar, you can find lodging information on the Wooden Shoe Tulip Festival Website.
The Festival operates March 20-May 3rd, days and hours are as follows: Monday -Friday: 9am-6pm  Saturday & Sunday: 8am-7pm..
Come tip-toe through the tulips at the Wooden Shoe Tulip Fest!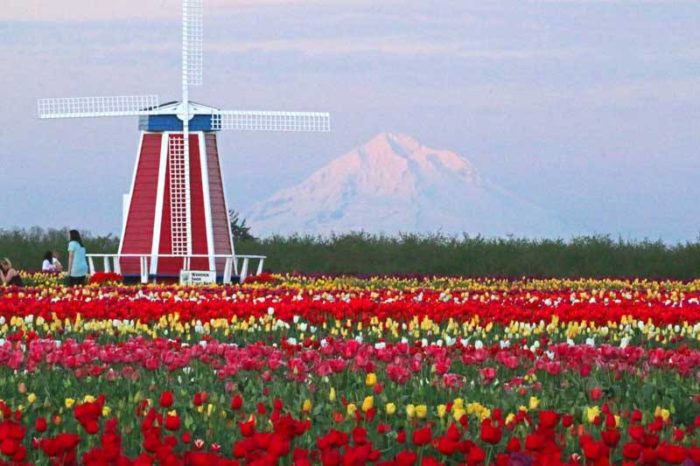 You can visit Tulip Fest at 33814 S. Meridian Rd in Woodburn. Tickets are available for purchase online or at the gate at $5 per person (maximum $20 per car) weekdays and $8 (max $30 per car) on the weekends. For more information visit their events page, email  [email protected]  or call 503-634-2243.
Book your tickets online here!
Be sure to visit Wooden Shoe Tulip Farm on Facebook and Instagram too!