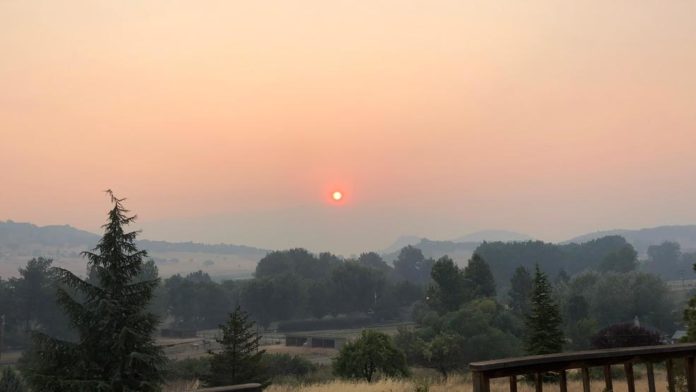 Due to all the wildfires we are currently experiencing, the air in southern Oregon is absolutely horrible right now. And according to the latest news, Ashland, Oregon, is the worst in the country with hazardous levels.
The report by Airnow.gov shows the five worst in the United States. Four of the five are in southern Oregon:
5. Yreka, California, very unhealthy
4. Applegate Valley, very unhealthy
3. Grants Pass, very unhealthy
2. Klamath Falls, hazardous 
1. Ashland, OR, hazardous 
An air quality advisory was issued Monday by the Oregon Department of Environmental Quality for Jackson, Josephine and Klamath counties. If you are in the southern Oregon region, folks are advised to avoid any strenuous physical activity outdoors. It's also important to stay hydrated, drinking plenty of water, and staying indoors with the windows closed if at all possible.
Source: OregonLive