While eagles may no longer be endangered in Oregon, for the life of me I don't know why the hell you'd want to kill such a beautiful creature. Apparently, though, that's what happened recently in Oregon. A state trooper was dispatched March 16 to the area and spotted the gunshot wounds on the three eagles.
And not just one, but according to Oregon State Police three bald eagles were shot and killed just south of Albany last month. The Oregonian reports Oregon has a significant poaching problem, and with such a large geographic area there is a fairly small number of troopers who are dedicated to enforcing wildlife laws.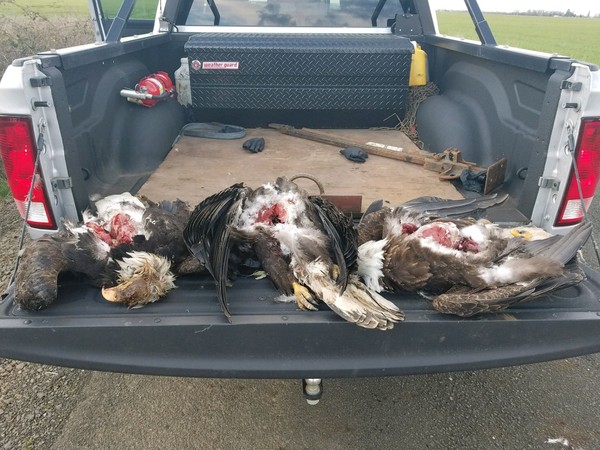 According to Lt. Cari Boyd who is the public information officer for Oregon Department of Fish and Wildlife, eagle poaching is pretty uncommon and especially unusual for three of the raptors to be killed in one area. "Everybody kind of has a high regard for eagles," she told The Oregonian. "There's just something about an eagle, they're very majestic."
At this time authorities have no suspect and are relying on the public to help find whoever is behind the deaths of our national bird.
If you have any information, we encourage you to contact OSP through their tip hotline at 1-800-452-7888 or shoot an email to tip@state.or.us.