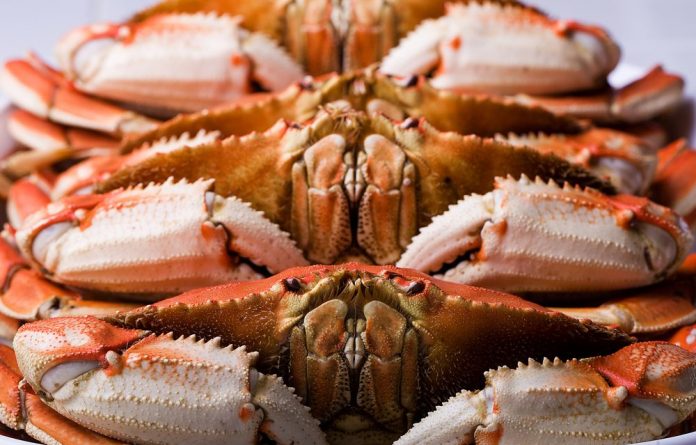 Dungeness season is upon us! On January 27, 2018, The Yachats Lion Club will be hosting their annual crab feed. This has been a tradition for families from all over Oregon and Washington, as they've been serving over 1500 pounds of fresh crab to a crowd of nearly 500 individuals for many years.
Seating is available at the Yachats Commons at 12:30 p.m for anyone who wishes to join primarily in groups or individually and eat delicious crab early. The Yachats Lions Club will be accessible at 4pm and is open to first come first serve amongst cafeteria style seating providing a welcoming social gathering.
Debra Novgrad, coordinator of the crab feed this year said: "We get great support from the community and local business in Yachats, Waldport, and Newport." She also stated that "In addition to all the crab you can eat, the menu includes coleslaw, french bread, baked beans, coffee, soda, and great fun!"
The tickets are sold for $40 per person and may be ordered by mail, email, or phone indicating time and venue. When ordered by mail, send to Yachats Lions Crab Feed, P.O. Box 66, Yachats OR 97498; by email, send to [email protected]; by phone you can call Kevin or Peggy at 541-563-5629. You may also purchase tickets at Judith's Kitchen Tools in downtown Yachats.
This event takes place at the Yachats Commons and Yachats Lions Hall located on Highway 101 at the intersection of Highway 101 and W 4th Street. The Lions Hall is on 4th street, one block west of Highway 101.
All proceeds from this fundraiser support Lions Community Service Projects; such as scholarships to graduating seniors, food pantries, the preschool and afterschool programs of the Yachats youth and family activity programs, South Lincoln County Resources Programs, as well as eyeglasses for children and adults.