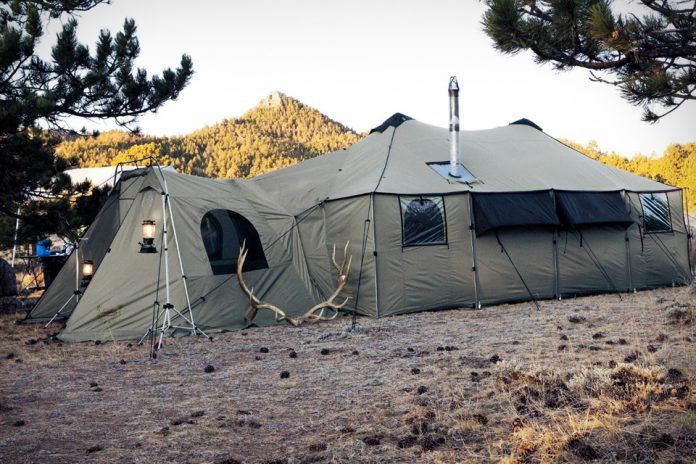 I think I have found the most legit tent on the planet. This tent is referred to as a "tent mansion", and is any camping lover's dream. Cabela's came strong on this one, taking your camping adventure to the next level.
Let's just call it base camp with this massive tent.
If you have a large group needing a place to crash in the woods, look no further as Cabela's Ultimate Alaknak 13 by 27-foot tent can hold up to eleven people. The tent would be ideal for that large group whether it be a hunting trip or just out with family and friends.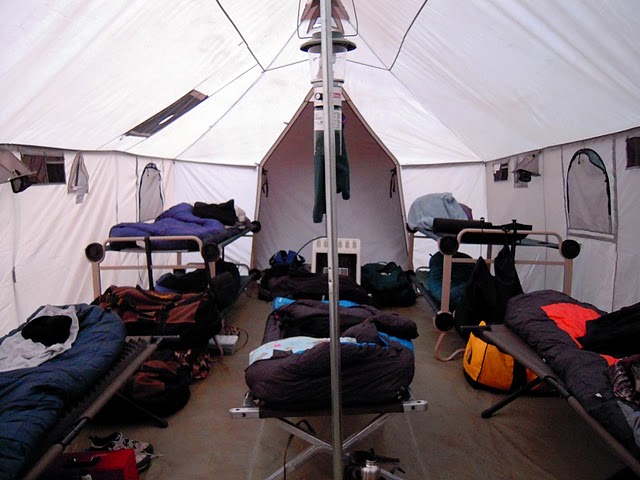 You might want a friend or two to help, as it will definitely take a minute to set up… The tent includes ten perimeter poles, as well as two support poles and an exterior pole. But as you can see, when it's up this thing is awesome and sturdy.
Did we mention it's also water resistant? The Alaknak tent's high-quality tent cloth material is perfect for Oregon weather, and will take a good beating when the storm comes in.
The Ultimate Alaknak tent features a couple of different areas with both a separate entrance as well as an exit door. The awning above these rooms will protect against snow, bugs, and of course rain.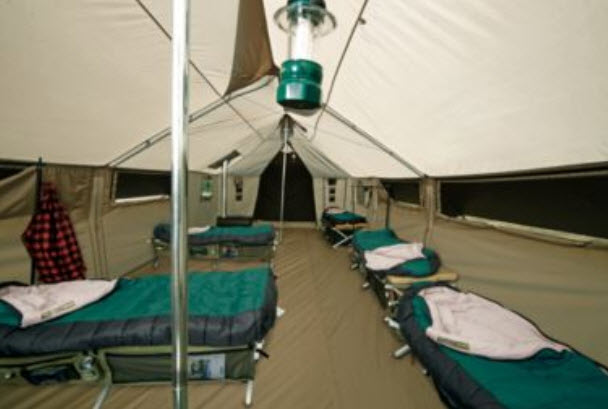 The main area is said to fit around 11 beds, but the interior room can be used for whatever your little heart may desire.
We're not finished. You can even bring a stove in this bad boy and cook up a warm plate, as the floor also features a zipper panel. A roof panel with the tent is optional, and includes everything you could possibly need for your next camping trip.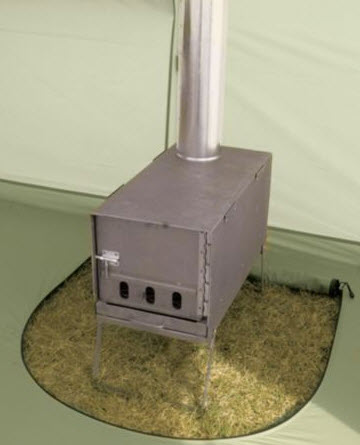 Every wall features multi-panel windows, giving you a view of the beautiful outdoors. Shelves in a tent? Yup, this tent has shelves. They fold down on the Ultimate Alaknak, and even include cup holders and pockets for whatever you need to store.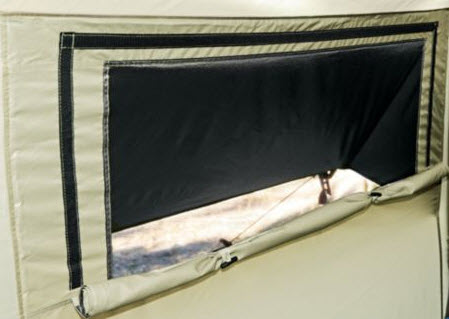 For everything you get here, the price isn't bad at all. Cabela's Alkaknak will set you back $1,499. The tent weighs around 127lbs, and is the perfect tent for your next outing.
Thinking about grabbing this tent? Head over to Cabela's now to check it out, hit the link here.