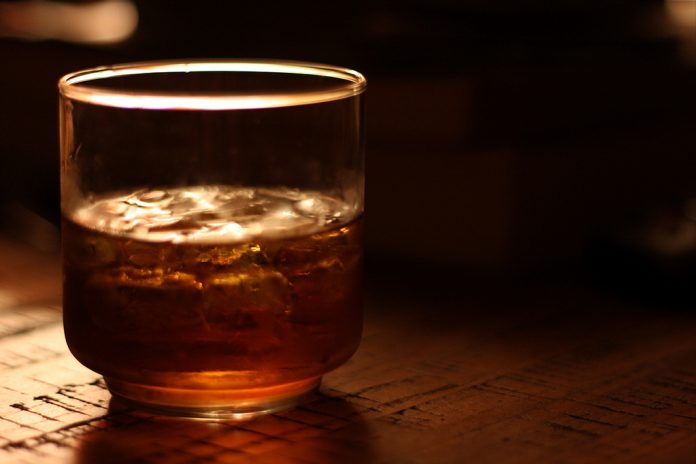 It's a day ending in "Y" and that means we're back with more delicious whiskey recipes from our friends over at Easy Rider Spirits.
The Rider Rebel (Shot)
Did you know that shots are actually called shooters? I didn't know that. I feel fancier now that I know that.
Regardless of what they're called, they're among the best ways to start a night out or put a cap on a stressful evening at the office when you don't want to commit to sipping a full beverage.
The Rider Rebel is the perfect shot for either occasion – honey smooth to bring the relaxation with a spicy kick to rev you up.
Ingredients
1-½ oz. Easy Rider Whiskey

½ oz. Drambuie
Shake that all together with some ice, strain it into a shot glass, and enjoy!
The Old Fashioned (Muddle Drink in Highball Glass)
So if you don't know what "muddling" is, it's that thing you see bartenders on TV shows doing all the time – they're either drying glasses or smushing ingredients together. That's muddling.
Muddling brings out the flavors and aromas of natural ingredients like fruits and herbs so that they bind with the alcohol, and that's exactly what you'll be doing with The Old Fashioned.
Ingredients
2 oz. Easy Rider Bourbon Whiskey

1 teaspoon superfine sugar (or 1 sugar cube)

2-3 dashes of bitters; Angostura is traditional and works well

1 cherry

Slice of orange
Muddle the sugar and the bitters, add in the whiskey and some ice cubes, then garnish with the cherry and the orange slice. Then get your sip on!
Neat Whiskey Bar is proud to serve Easy Rider Bourbon Whiskey. Visit them today to try either of the above drinks with this delicious whiskey made by great people right here in the Pacific Northwest.