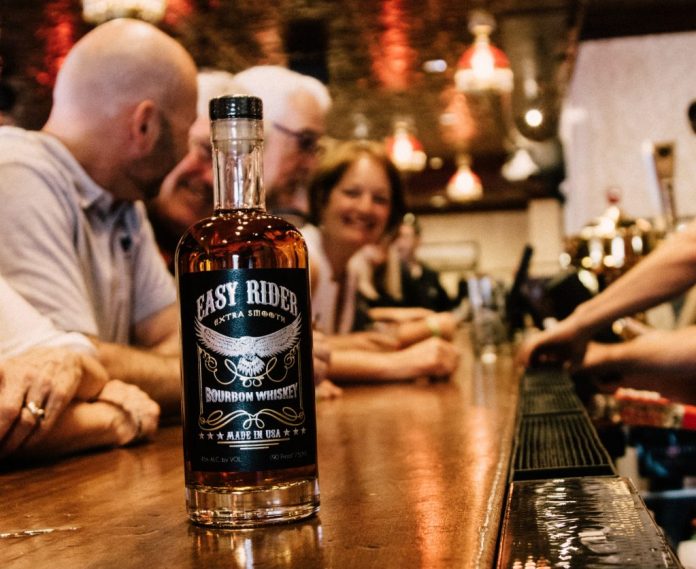 It's Tuesday, and you know what that means – it means it's not even Wednesday yet. So we talked to our pals over at Easy Rider Spirits about some whiskey recipes that'll help us not worry about the fact that the work week is so, so long.
The Boulevardier
The Boulevardier is a twist on the Negroni, a classic Italian cocktail based on gin. The Boulevardier is a Whiskey version of the classic.
Ingredients:
¾ Oz Easy Rider Whiskey
¾ Oz Campari
¾ Oz Sweet Red Vermouth
Stir a jar with ice.
The Manhattan

Originating from the prohibition, the Manhattan has become one of the two most classic whiskey cocktails and is a great drink for first-time whiskey drinkers.
Traditionally made with Rye, it is acceptable to use whiskey with a high rye content – and Easy Rider fits the bill with its 21% rye.
Ingredients:
3/4 oz Sweet red vermouth
2 oz Easy Rider Whiskey
A Dash Angostura bitters
Maraschino cherry (Garnish)
Stir a jar with ice and garnish with a cherry.
Neat Whiskey Bar proudly serves Easy Rider Bourbon Whiskey. Visit them today to try either of the above drinks with this amazing whiskey from right here in the Pacific Northwest.