If you were hoping to visit Oregon's most popular gem in the near future, better start planning for something else as Multnomah Falls doesn't look to be opening anytime soon.
Ever since the devastating Columbia River Gorge wildfires in September, the famous landmark that sees more than 2 million visitors per year has been closed. With the fall season in full force now in Oregon, the fire danger at Multnomah Falls isn't the issue – it's the moss where the danger is at. This moss was essentially the glue holding the basalt cliffs together on the steep slopes, and now it's been burnt away by the fires.
Rachel Pawlitz is with the U.S. Forest Service and manages the beautiful falls and the trails around it.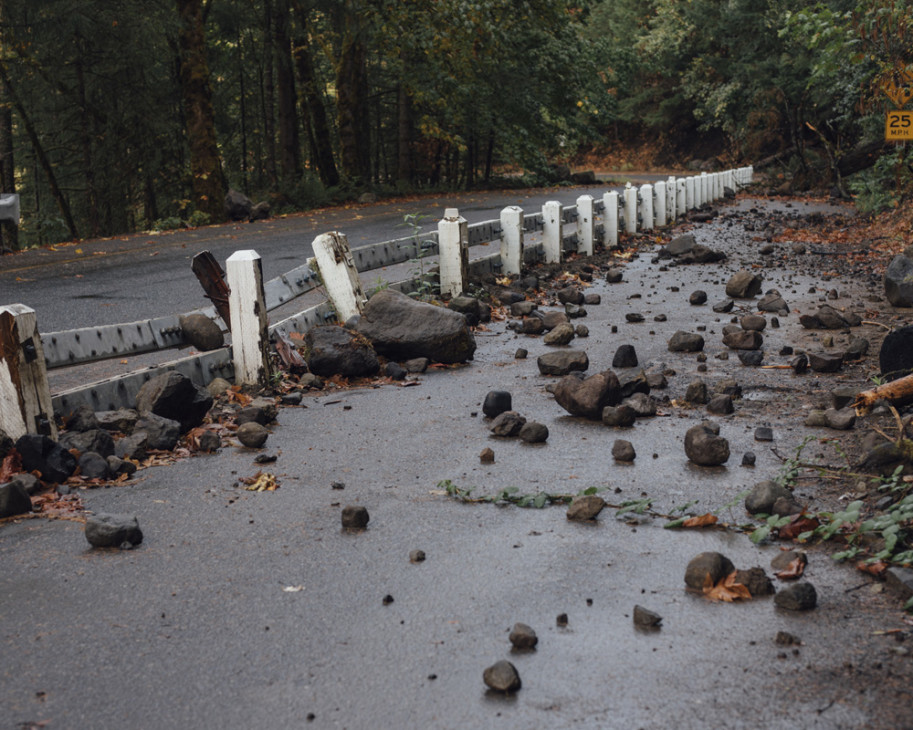 "One of the biggest risks to the visitors here is the combined effect of the moss having burned off which was a glue holding it together, and the freezing and thawing effect over the winter which will just create cracks in the rock," Pawlitz said. "Those two things together will just cause rocks to peel off the side of the cliff and fall at intervals that we can't predict."
While the old highway is said to be being cleared regularly, rock still litters the old highway… Sometimes as large as a basketball. According to Pawlitz, rocks could also fall on the viewing platforms and parts of the historic lodge.
It's really unfortunate all the damage that has been done, as the result of one kid messing with fireworks. For now, us adventurers will have no choice but to seek out other gorgeous areas of the state.
h/t OPB