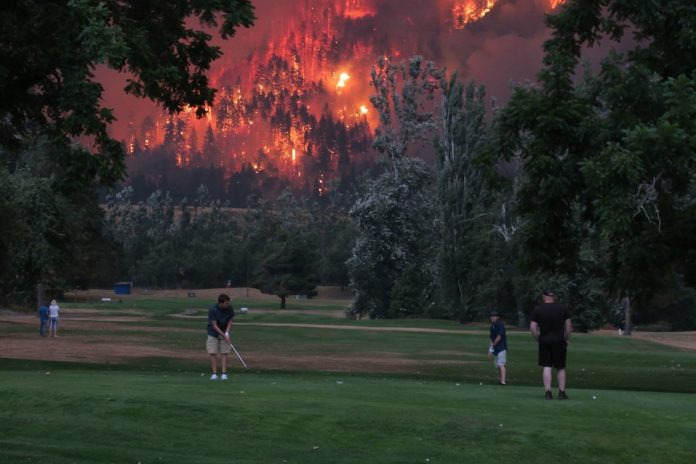 Last updated on November 14th, 2017 at 03:53 pm
Recently some mind-blowing shots of fires raging on a hillside across the Columbia River in Oregon while people were golfing at Beacon Rock Golf Course in North Bonneville have gone viral. The mystery photographer who took these amazing images has since been revealed at The Oregonian.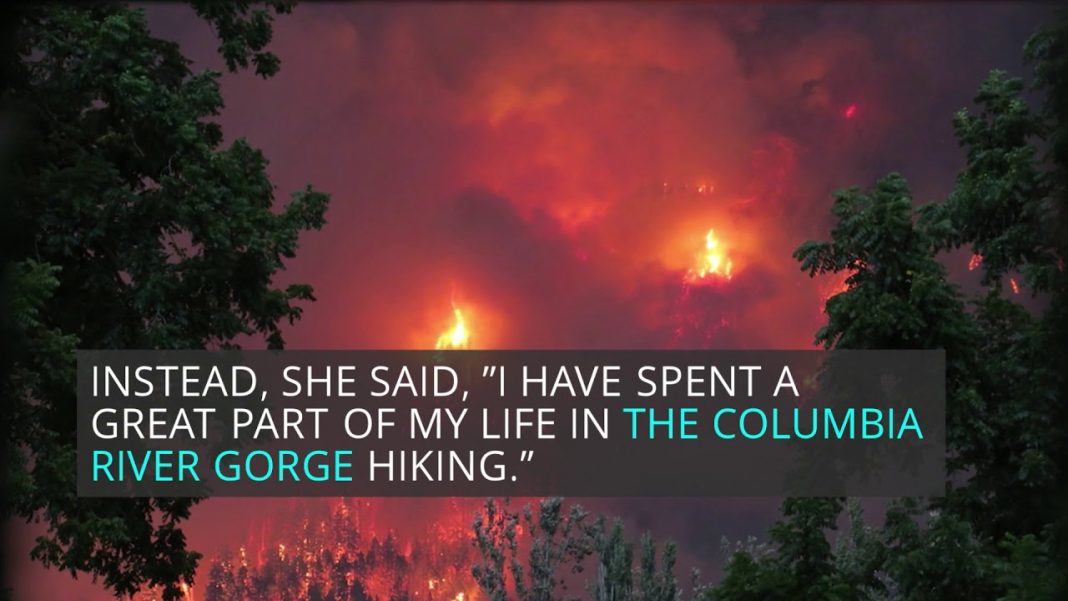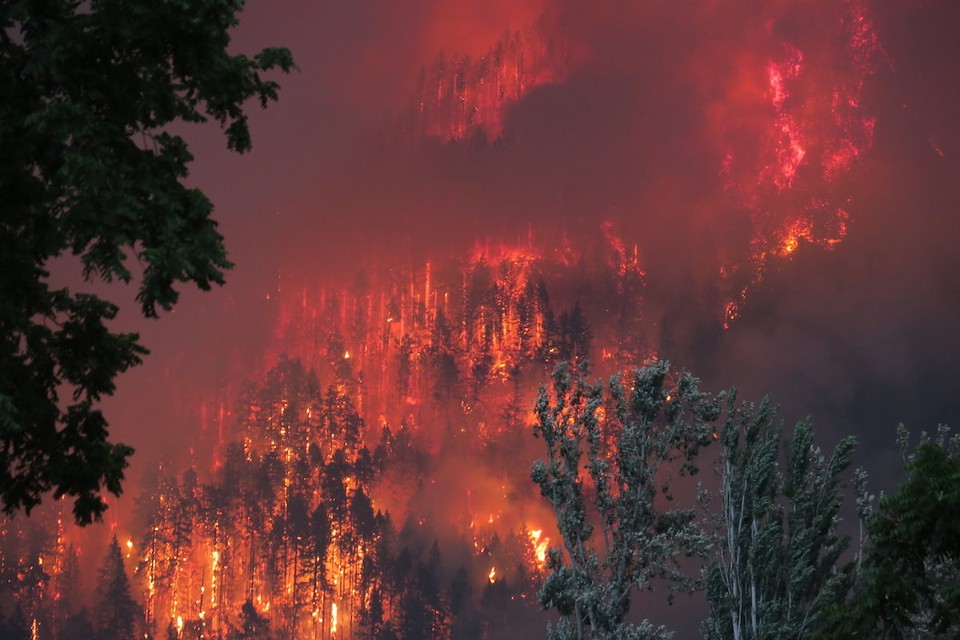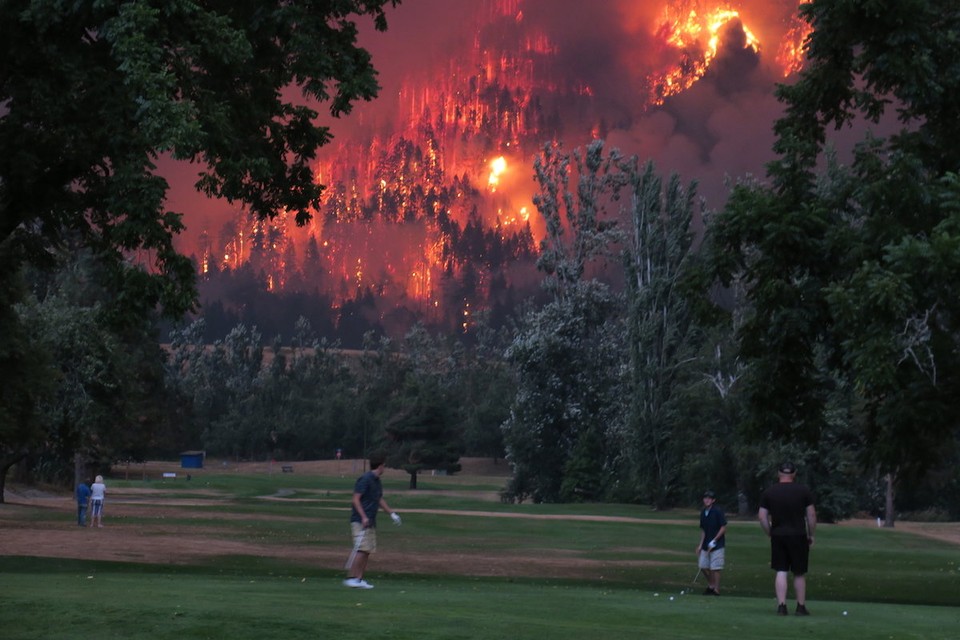 The original image was tweeted by David Simon for 30,000 likes, and has over 53,000 upvotes on Reddit. The image has gone viral on just about every social media platform and of course made into a meme – without attribution.
In the pantheon of visual metaphors for America today, this is the money shot. pic.twitter.com/09COuDutBC

— David Simon (@AoDespair) September 7, 2017
---
This pic sums them up .. oregon can burn as long as they can play golf who cares right?? #fakechristians pic.twitter.com/qa8zobDFBV

— Nunya (@nunyabiz315) September 7, 2017
Kristi McCluer, a novice photographer from Vancouver, who chooses to not use her real name, has confirmed the photos are 100% legit.
"I was actually going to drive up to the Bridge of the Gods," McCluer told OregonLive. She decided to pull into a road she had mistaken for a parking lot, and shortly after found an actual parking lot that was nearly empty. Around the corner from the parking lot was the golf course, where the fire was visible. That's when she started to snap her photos.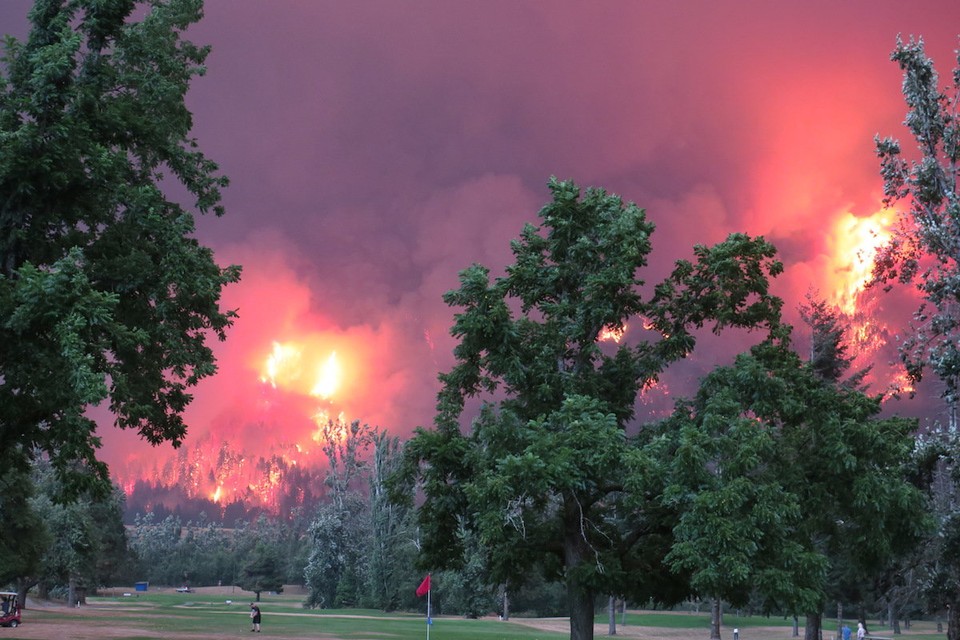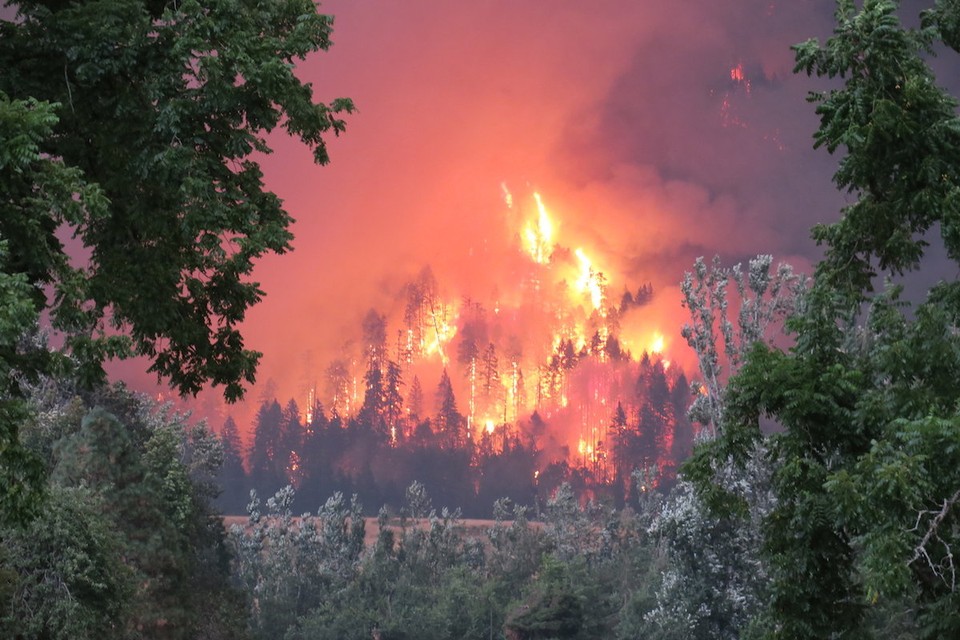 While the owners at the Beacon Rock Golf Course confirmed Wednesday the photos were real, they weren't sure who had taken them.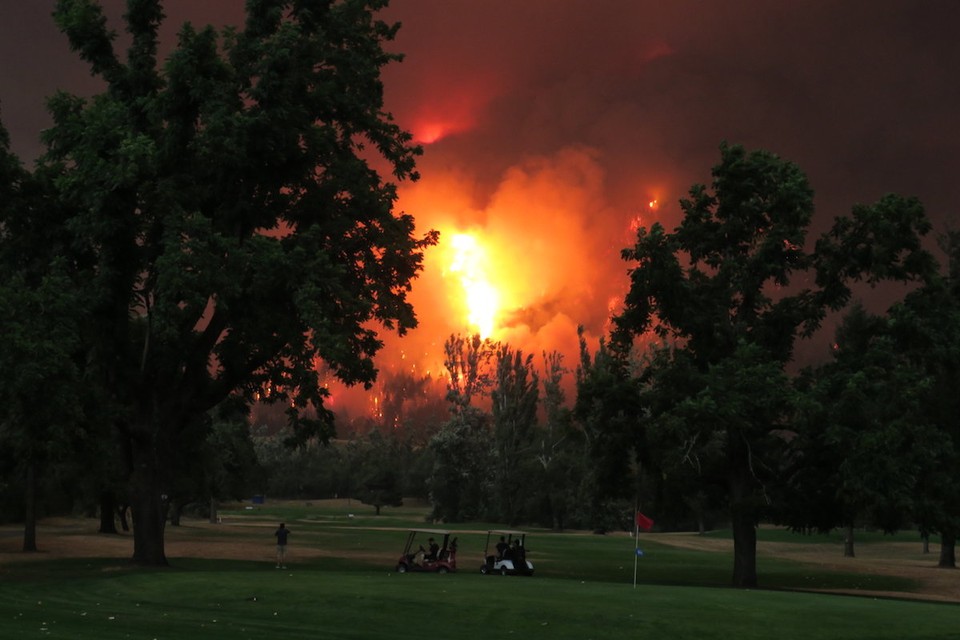 McCluer loves to hike, especially in the Gorge, and takes her camera wherever she goes. She says she doesn't consider herself a photographer, more "a girl with the camera."
She said she mostly makes calendars for friends and family at the end of the year.