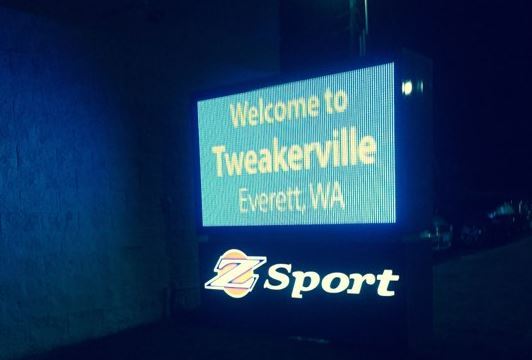 EVERETT, Wash. — If you head down Smith Avenue in Everett anytime soon, be on the lookout for the funniest sign ever. The sign that reads Welcome to Tweakerville, Everett WA in bright letters is definitely turning some heads.
And you can't blame the guy, the business owner, Gary Watts, is fed up with junkies running over his community. According to the news, he leaves it off during business hours as too many people were stopping for a quick selfie.
With at least 35,000 people passing by the board each day, Watts wants to draw attention to the rampant crime and drugs in Everett right now. He wants people to think about the upcoming primary election which starts today. While he feels the town has made some aggressive moves toward fixing the problems of homelessness, drug addiction and mental health are still a huge problem in Everett.
"We feel no safer today anywhere in Everett than we did two or three years ago when we first encountered the problems," Watts said.
Everett Police Chief Dan Templeman said he knows the opioid epidemic has impacted thousands, and police will continue to work with business owners like Watts to solve the issue.
From Police Chief Dan Templeman:
"While I can certainly understand the frustrations of all our city residents and business owners who have been impacted by the opioid epidemic, I choose to remain focused on finding solutions that will positively impact this crisis that has affected nearly every community across the country. The police department and the city will continue to work with our community partners, explore innovative programs and dedicate resources to this area of the city in an effort to reduce the negative impacts felt by the business community."