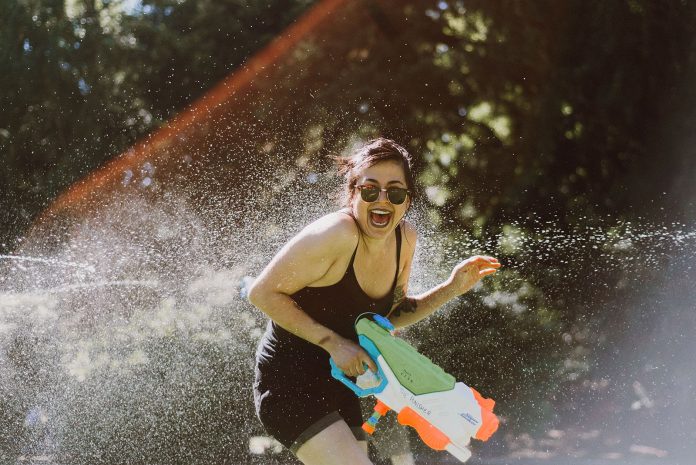 Now in its seventh year, an enormous water gun fight is scheduled to go down at Laurelhurst Park in SE Portland on Sunday, July 30. With no organization and few rules, the epic battle is scheduled to unfold at 2:00 pm between the dock pond and the restrooms. When you're beating the summer heat with a Super Soaker, make sure not to spray anyone seated at the picnic tables; that's home base!
Along with a handful of friends, Portlander Kim Smith-Miller began the water gun fight event in 2011. "As we got older, it was harder to get everyone together. This is a fun tradition to get us all in one place running around like maniacs," Smith-Miller said. "It's been a dream of ours to have it become a big event." As the number of planned attendees this year is already in the hundreds, and over 3,000 people interested on Facebook, it appears their dream is coming true.
Event planners recommend loading your water gun before you come. There are water fountains and restrooms at the park to use as filling stations, but keep in mind the crowd and other park-goers who aren't participating.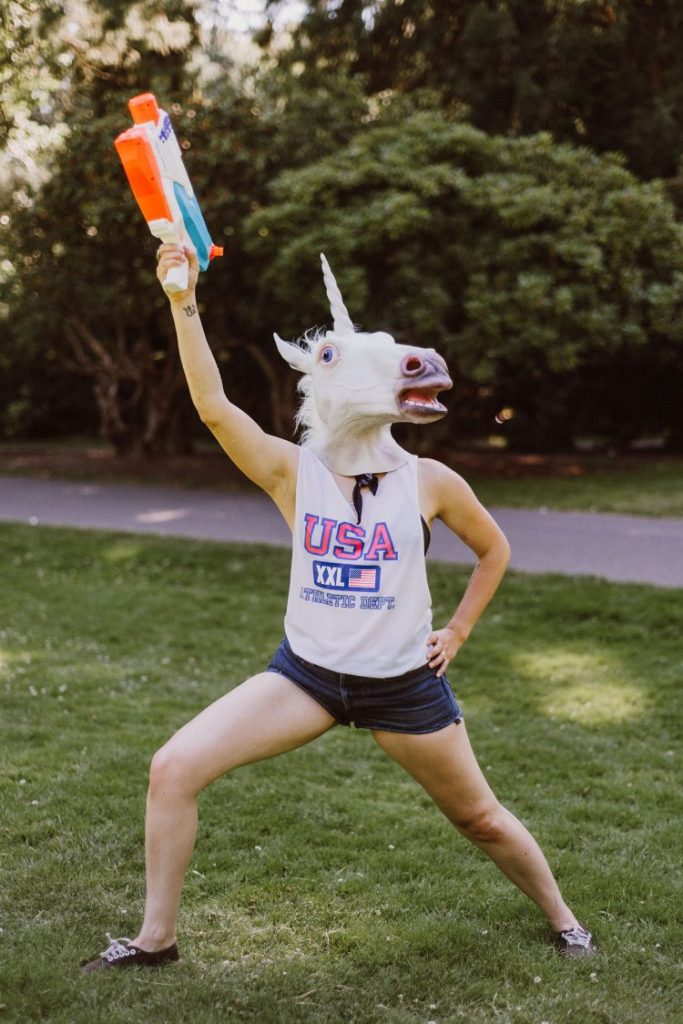 What: 7th Annual Water Gun Fight
Who: All Are Welcome!
Where: Laurelhurst Park, SE Cesar Chavez & Stark St, Portland, OR
When: Sunday, July 30th, 2:00 pm – 5:00 pm
Why: Good-natured Fun!
How: BYOWG (That's bring your own water gun!)
As always, when visiting parks, play nice and
leave no trace.