Last updated on November 13th, 2017 at 08:44 am
MANZANITA, OR — George Henderson is a self-proclaimed professional Bigfoot hunter and has killed a real Bigfoot in Oregon. According to Henderson, this isn't the first Bigfoot he has caught and killed either.
Although we have not confirmed details, we are not surprised to learn the news as the Beaver State is home to the most Bigfoot sightings in the country. Our team at That Oregon Life is currently in transit from Portland, Eugene, and Salem to Manzanita, Oregon, to investigate for ourselves. Hopefully, we can uncover the truth to this story and get a piece of the action before the FBI takes over.
"Some may find this unbelievable but the truth is Bigfoot is a huge problem," he wrote online. "I know this post will cause some backlash from the Bigfoot skeptics, but by putting the truth out there and not hiding we can educate some folks. The reality is Bigfoot has been right under our nose this whole time, kidnapping our most beautiful women — luring the unsuspecting ladies off hiking trails everywhere with their irresistible scent of rotten fish and fresh, steaming horse shit. According to Henderson, Bigfoot prefers to hold his women hostage in caves.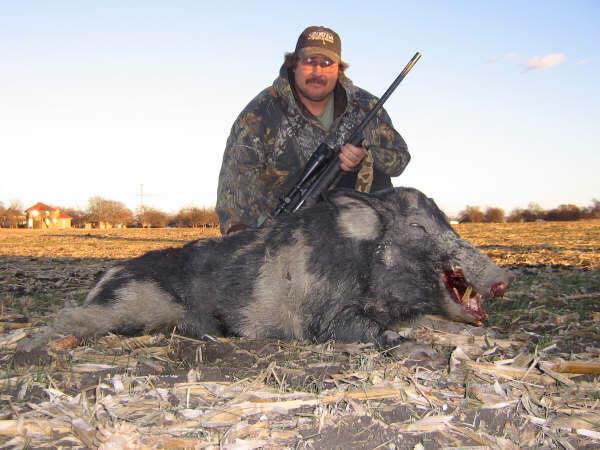 In an interview, Henderson said he sets up traps near his home in Wild Rose, a small town in central Wisconsin, to catch raccoons and other small animals to sell on the fur market. But sometimes, he said, he inadvertently catches Bigfoot.
Those are the beasts he shoots and kills.
"I take the opportunity to remove them," Henderson said, adding that he gets "no enjoyment out of killing a Bigfoot. It sucks, Bigfoot is actually an OK dude once you get to know him. He especially loves women in Oregon, and the Beaver State's fine selection of microbreweries."
Or so he says. Henderson, who claims to have killed 10 creatures last year in the United States, plans on taking them on tour around the world, charging $100 for people to see it.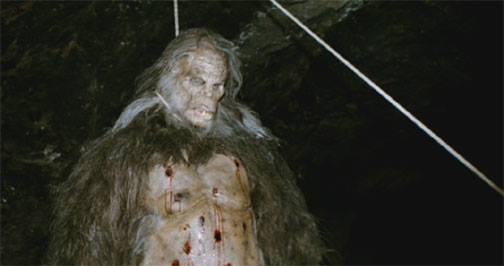 Henderson reportedly kills them with classic hunting techniques. After hearing of a hairy beast on the Oregon Coast, Henderson bought ribs from a local Walmart and hung them in the cave. According to Henderson, the Bigfoot was lured into the cave, and he was able to chase and hang the creature. Shortly thereafter, Bigfoot reportedly was able to escape from the cave, where Henderson finished him off with an AR15 as Bigfoot ran on the Manzanita Beach.
"I shot it, and now I'm proving it to the world. Bigfoot is real and he's a bad mother trucker," Henderson told That Oregon Life.