Last updated on July 17th, 2017 at 11:48 am
Oregon's tech and alcohol industries are big, and growing. One industry often overlooked when thinking about Oregon's economy is the cannabis industry. Legal recreational and medical cannabis accounts for at least 12,500 jobs in our state alone, worth over $1 Billion.
These prized cannabis jobs aren't only for your friendly budtender; they include growers, trimmers, processors, distributors, managers, accountants, testing facilities, scientists, extractors, security guards, and many more.
President Donald Trump's administration has made allusions to the federal government interfering with recreational and medical cannabis operations in states where it is legal. Oregon Governor Kate Brown has made a clear stance on the issue, saying, "Let our people grow these jobs."
Oregon Attorney General Ellen Rosenbaum has also offered her support for cannabis workers, saying she would fight in court to maintain these jobs: "We have a burgeoning industry here, very successful so far with some bumps in the road… so that would be important for the attorney general to take a stand."
The threat of a shutdown by the Trump administration hasn't stopped workers from applying for licenses with the Oregon Liquor Control Commission, which reports that they have 13,000 applications for cannabis worker permits and 2,100 cannabis license applications. With heavy hitters up to the plate for Oregon cannabis workers (unless they're just blowing smoke), there is hope for continued growth in Oregon's cannabis industry and more green in workers' pockets.
---
Learn more at the Oregon Cannabis Growers' & Consumers' Fair happening August 2017. The includes Oregon cannabis industry experts, Live Plant Competition, Education, and Networking in Oregon's Cannabis Industry.
Who: Adults Ages 21+
What: Oregon Cannabis Growers' & Consumers' Fair
When: Saturday, August 12 10am – 5pm & Sunday, August 13 10am – 3pm
Where: Oregon State Fair & Exposition Center, 2330 17th Street Northeast, Salem, OR 97301
Why: Live Plant Competition, Education, and Networking in Oregon's Cannabis Industry
How: Tickets Available Online Here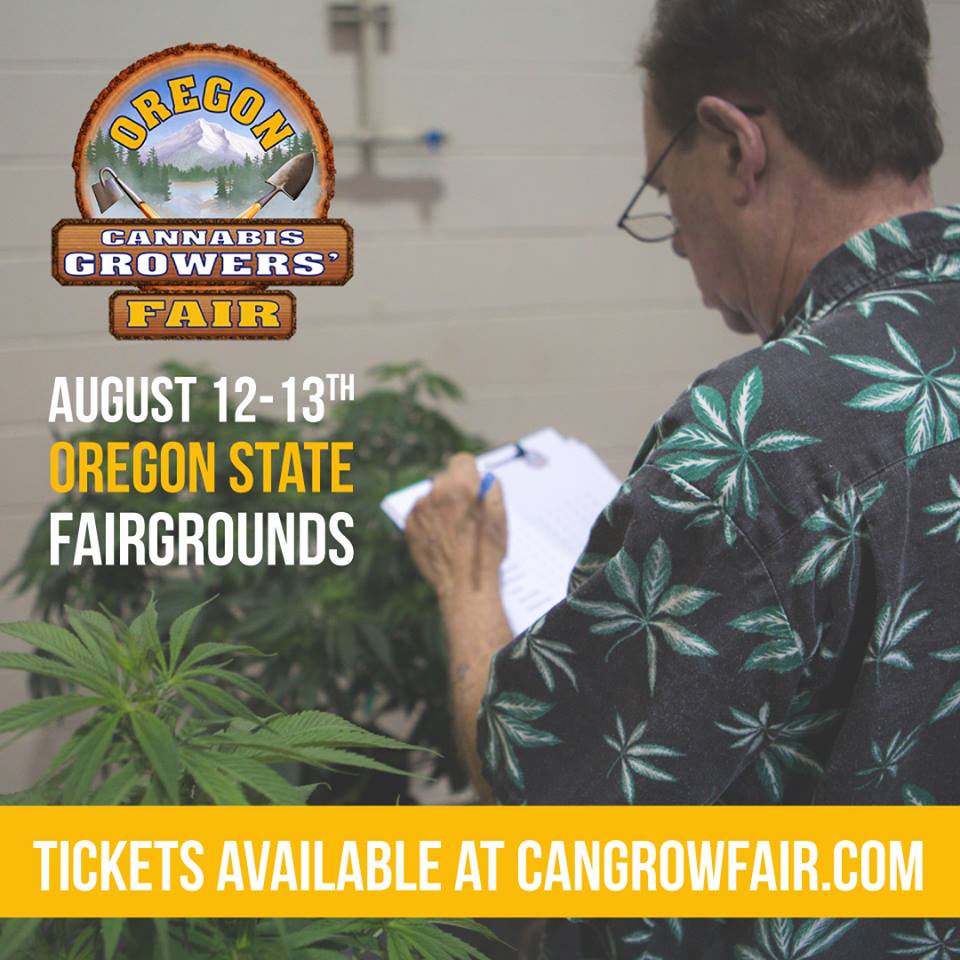 ---