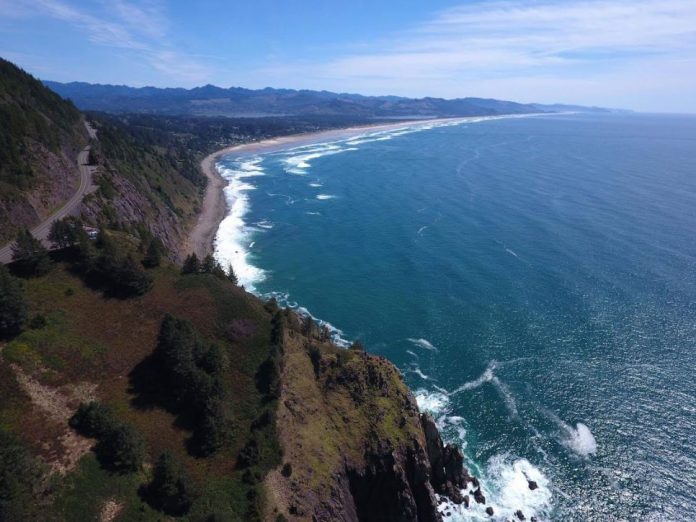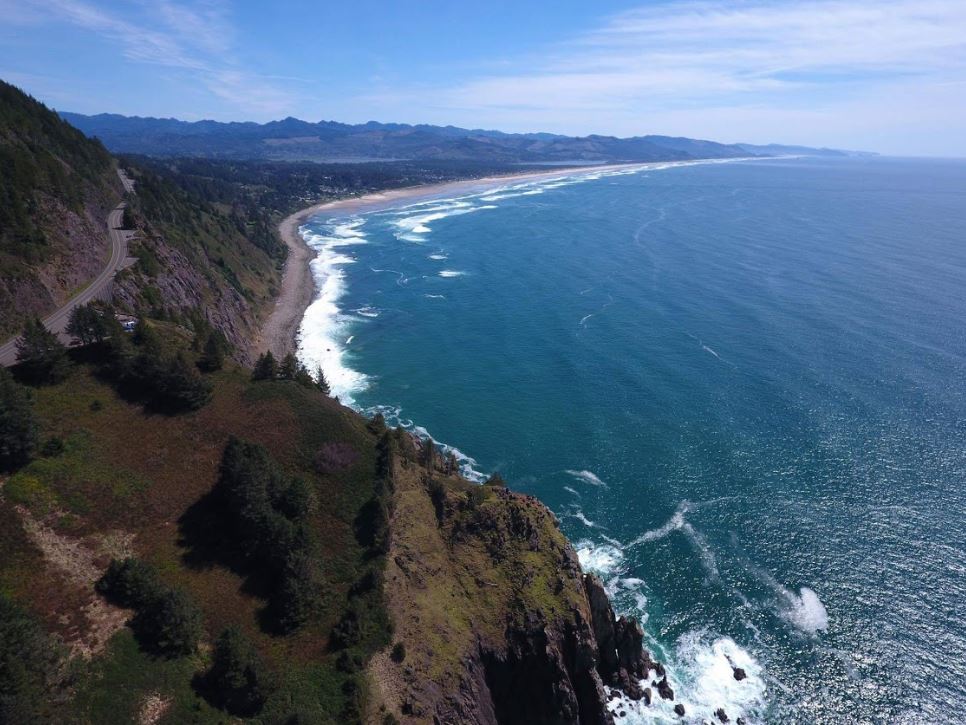 Dozens of SOLVE Oregon volunteers are joining the Oregon Coast Beach Clean Up this Sunday on Manzanita Beach. This will be the single largest beach clean up of its kind, and all who join are part of something way bigger than themselves. We are helping make the world's first recycled shampoo for P&G's Head & Shoulders. Hats off to the inspirational  SOLVE Oregon volunteers who love and protect the beautiful State of Oregon no matter what.
Not Your Average Beach Clean Up
No one has ever done this before. Oregonians everywhere have galvanized for this global awareness event. We've already reached millions of people online, but now it's time to take it to the beach before the campaign goes overseas to France.
Not only is this the 1st major effort of its kind, but it's the world's largest production run of recyclable bottles made with post-consumer recycled (PCR) beach plastic. P&G's Head & Shoulders will be packaged in a 25% post-consumer recycled "beach plastic" bottle for one of the largest retailers in France, Carrefour.
This beach clean up is going to be a blast! Together, with the founder of Ocean Blue Project, we've successfully unified dozens of volunteer groups and other charity organizations such as Oregon Active 501(c)(3) non-profit, NAMI Clackamas, The Tillamook Cheese Factory Volunteer Group with No Name, and we even have Ninkasi Brewing coming with their EPIC 4×4 kegerator truck with 4 kegs chilled ice cold by sustainable solar power, because we believe that charities with like-minded goals should work together for the greater good at every opportunity.
No Landfill Clean Up
All the plastic collected is not going into a landfill, it will be upcycled back into a usable product, shampoo bottles. That's the biggest difference when compared to other beach clean ups. The over 500 door prizes and drawing items that were donated to the volunteers also helps generate more momentum, create a bigger impact, and achieve more awareness about no landfill solutions.
This project will require 2,600 tons of recycled beach plastic every year. Micro plastic fragments are lightweight so that's enough to fill eight fully loaded Boeing 747 jumbo jets, so we have our work cut out for us because we are not going for weighted down trucks full of tires and metal debris. There are several great organizations who continue to solve those issues very effectively. In fact, SOLVE Oregon collected over 50,000 lbs. of debris in one day. That is so inspiring, and words cannot explain how happy I am that so many people want to make a difference. Thank you, SOLVE Oregon, for leading the charge for cleaner beaches.
No Plastic Bag Clean Up
We ask that our volunteers do not bring plastic bags to use at beach clean ups. Plastic is so entwined within our daily lives that there's no need to make more. Our team utilizes large recycled food grade burlap coffee bean bags, and we've got over 8,000 of them to fill. With how much coffee Oregon consumes, it surprised me to learn that more organizations were not already using sustainable solutions.
This event is about creating awareness to change our ways, and re-purposing what we collect, rather than just throw it into a landfill. The forward thinking founder of Ocean Blue Project, Richard Arterbury, has coordinated everything for us. All we have to do is show is show up and have a good time making a positive impact.
Largest Beach Clean Up of it's Kind
This pilot project is the first of its kind and you're going to be part of largest micro plastic fragment pick up movement in Oregon. By attending this event, you are part of changing the world. You will not get dirty during this clean up and you can work at your own pace, because we are not picking up massive tires or metal debris. The small plastic fragment pieces that line the beach number in the trillions, are easy to pick up and can fit in a large mouth bottle, so there's no excuse to why you can't get involved.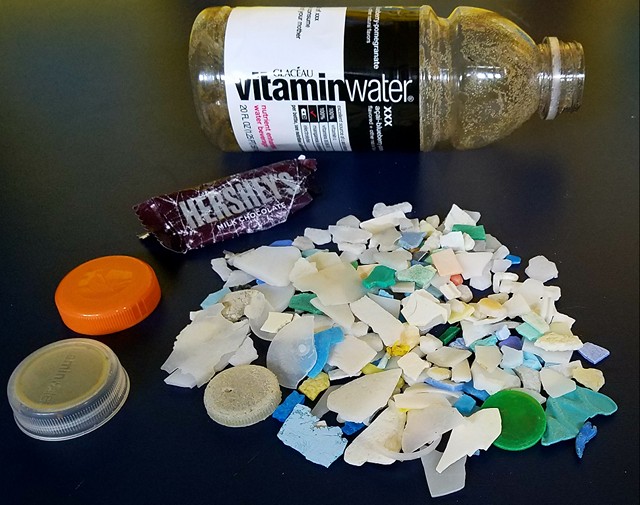 If fact, I picked up these micro plastic fragments seen here with my fingers and Vitamin Water bottle in 10 minutes walking down Manzanita Beach. Like many of you reading this, getting gas and drinks before leaving for the beach is common. Only this time, I used my bottle for good.
Oregon Coast Clean Up with Patagonia
Bring your team, and meet our team with Ocean Blue Project 501(c)(3) non-profit in making the world we share a better place to live and grow. We are asking all Oregonians to join the Oregon Coast Clean Up with Patagonia & Ocean Blue Project on Sunday, April 23, 2017 – 12:30 pm to 4:30 pm and help make the world's 1st recycled shampoo bottle.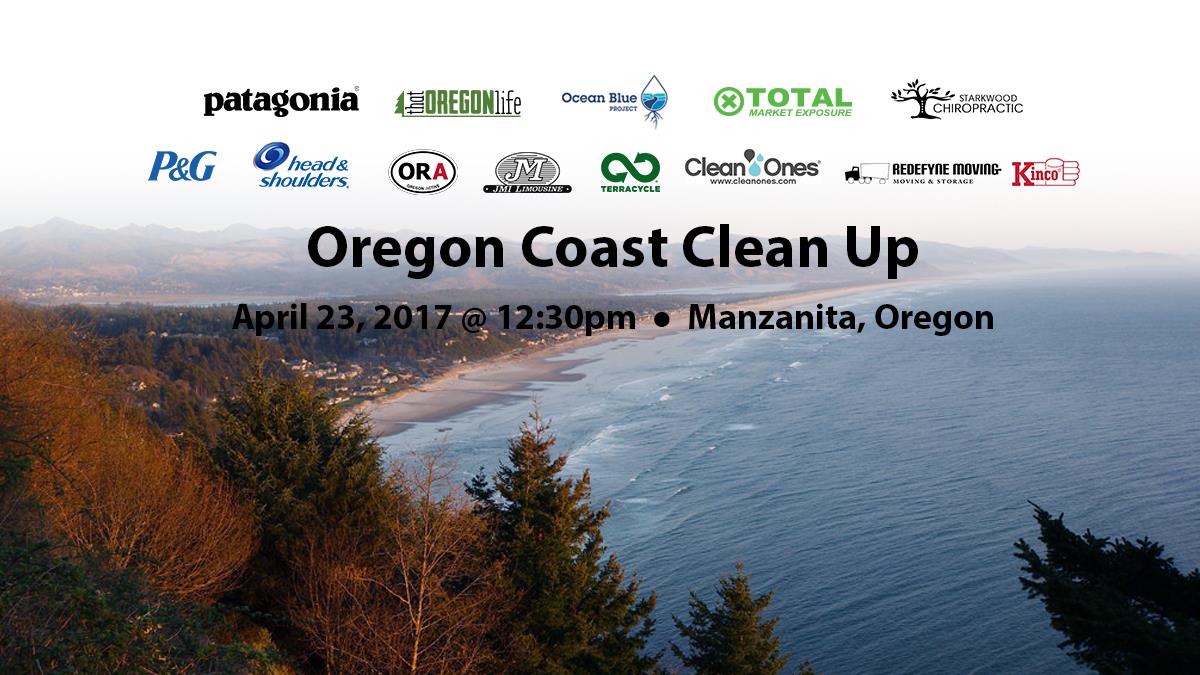 Stay Updated