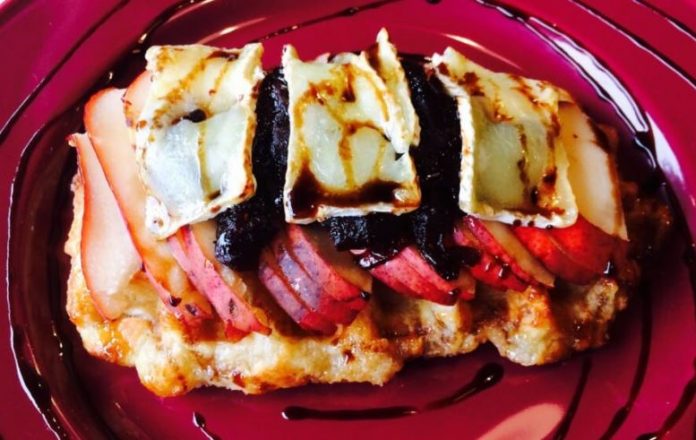 If you've been living in Oregon and haven't tried Off The Waffle, I will be the first to let you know you are missing out on some of the most mouth-watering liege waffles in the world. Off The Waffle takes pride in their handcrafted breakfast made from locally sourced ingredients, and 100% organic produce. Add on some of their creative ingredients like strawberries and spinach, or egg and bacon and you've got one incredible breakfast.
How Off The Waffle Got Started
Two brothers, who spent a lot of time as kids in Brussels, Belgium, had a dream to make their own Liège waffles someday — and their love for the great Northwest eventually landed them here in Eugene.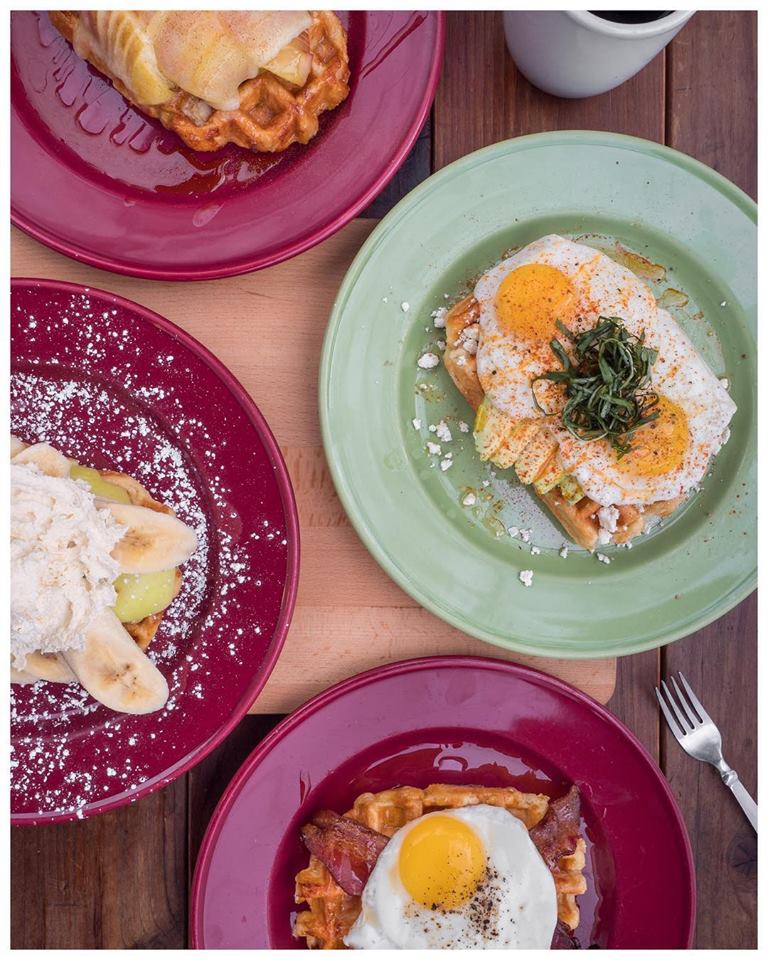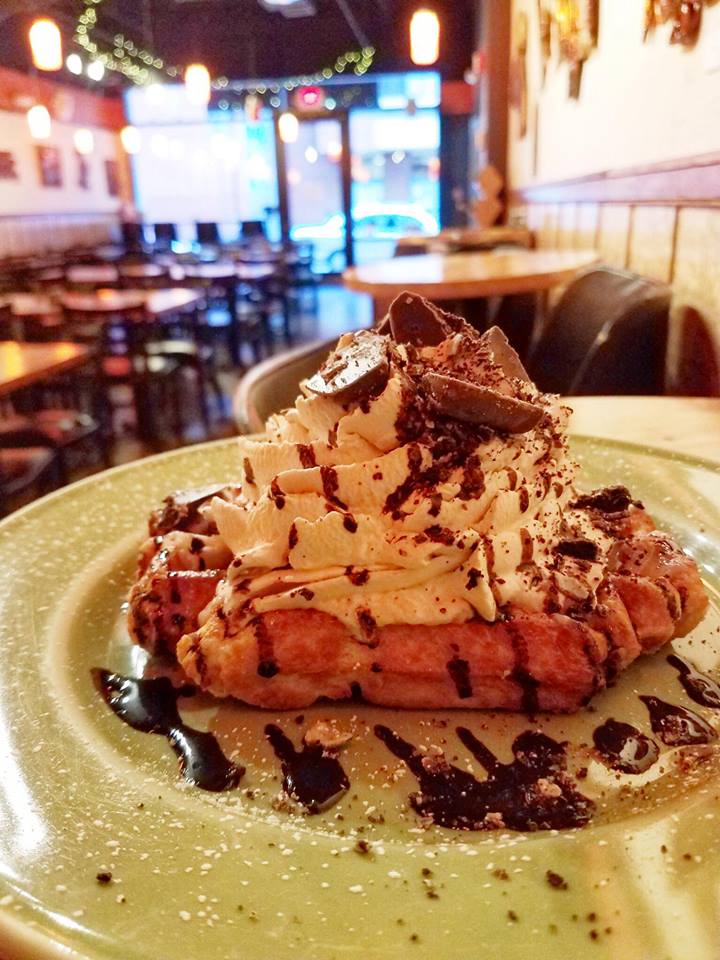 As they planted their roots in Track Town, the two brothers immediately fell in love with the community and began to experiment with their own waffle recipe. Shortly thereafter, they settled down in a little orange-and-yellow-painted house in the West Jefferson neighborhood. It was out of this house that they finally opened the original Off The Waffle. They spent about a month crafting signs, spreading the word, preparing the shop and developing the recipe (which is always in the works).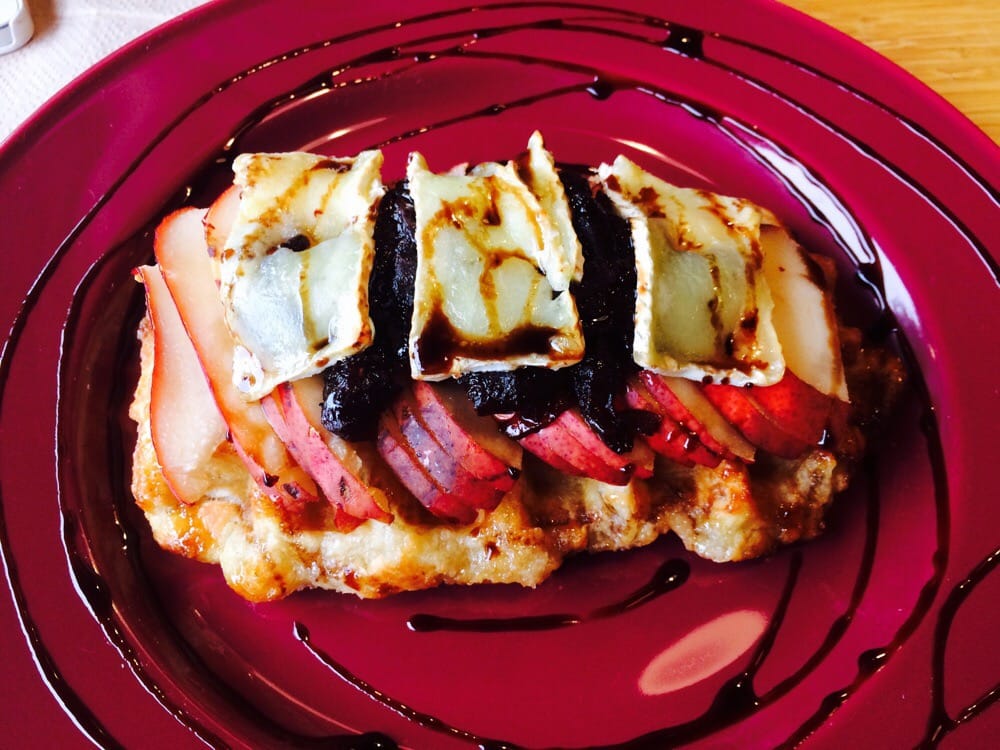 Shimon, their father, and longtime waffle enthusiast eventually joined them along with Vered, their little sis. Their crew of world-class waffle bakers grew quickly as word spread about their delicious signature waffles, styled after the waffles served in the Belgian city of Liege.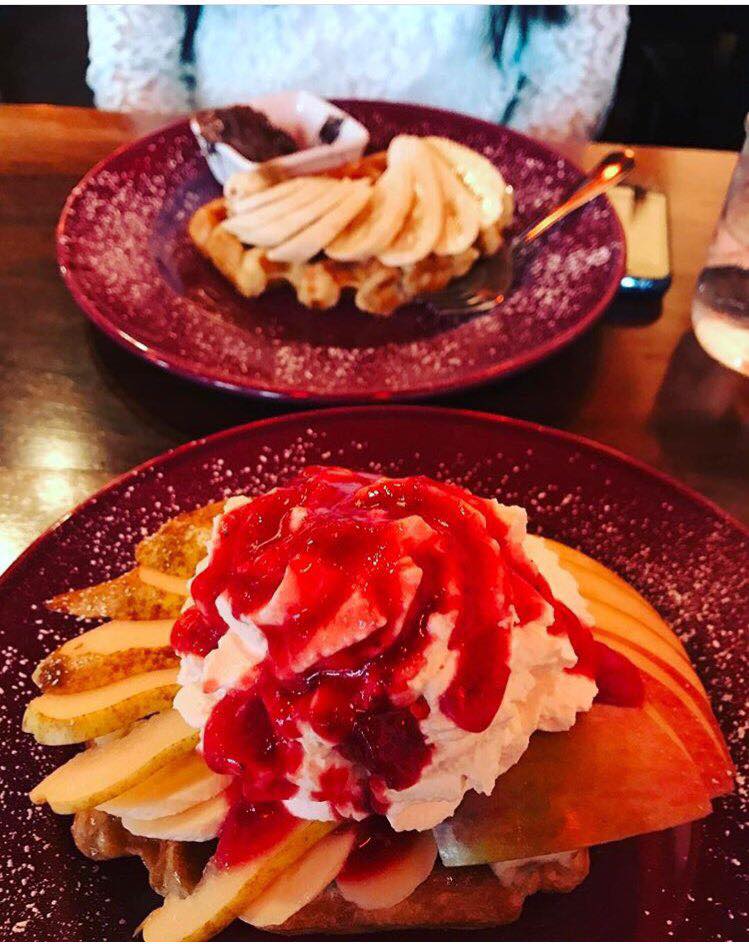 And it's not just the waffles that make this place wonderful, they also offer amazing salads, salmon, chicken, soups, wine and much more on their extensive menu.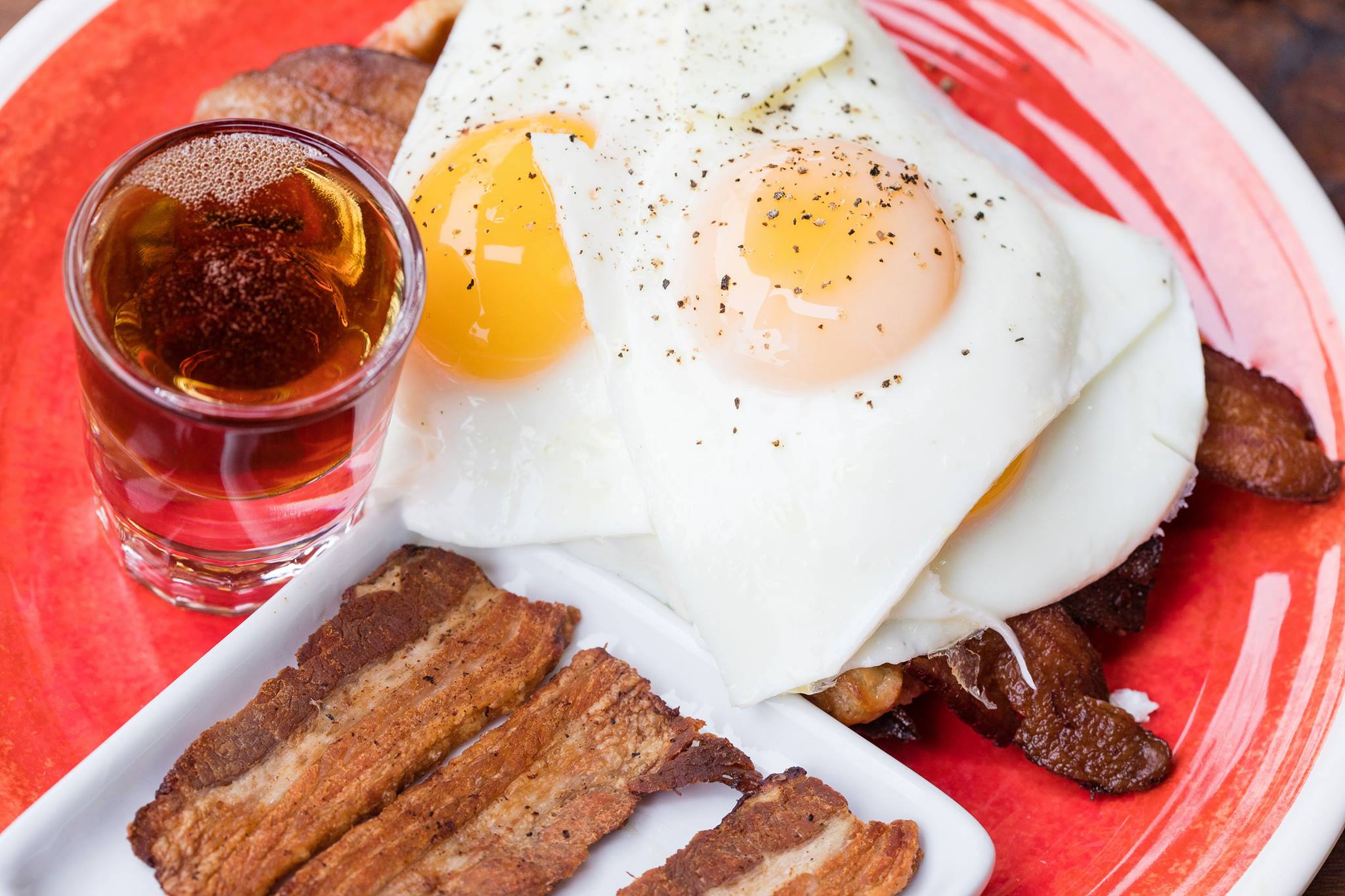 As Off The Waffle has become such a popular place, you will want to prepare yourself a 40-minute wait for orders placed during prime weekend brunch hours, from 10 a.m. to midday.
To make a meal of your waffle, top it off with two strips of bacon and an egg (The Self-Fulfilling Prophecy, $8.50); brie, caramelized onions and pear (Be Brie-Peared, $7.50); sliced apple and melted Havarti (The H-Bomb, $5.50); or craft your own from a list of add-ons ($3-$7 each). For a more substantial meal, order an omelet with a waffle on the side ($8.50-$10.75).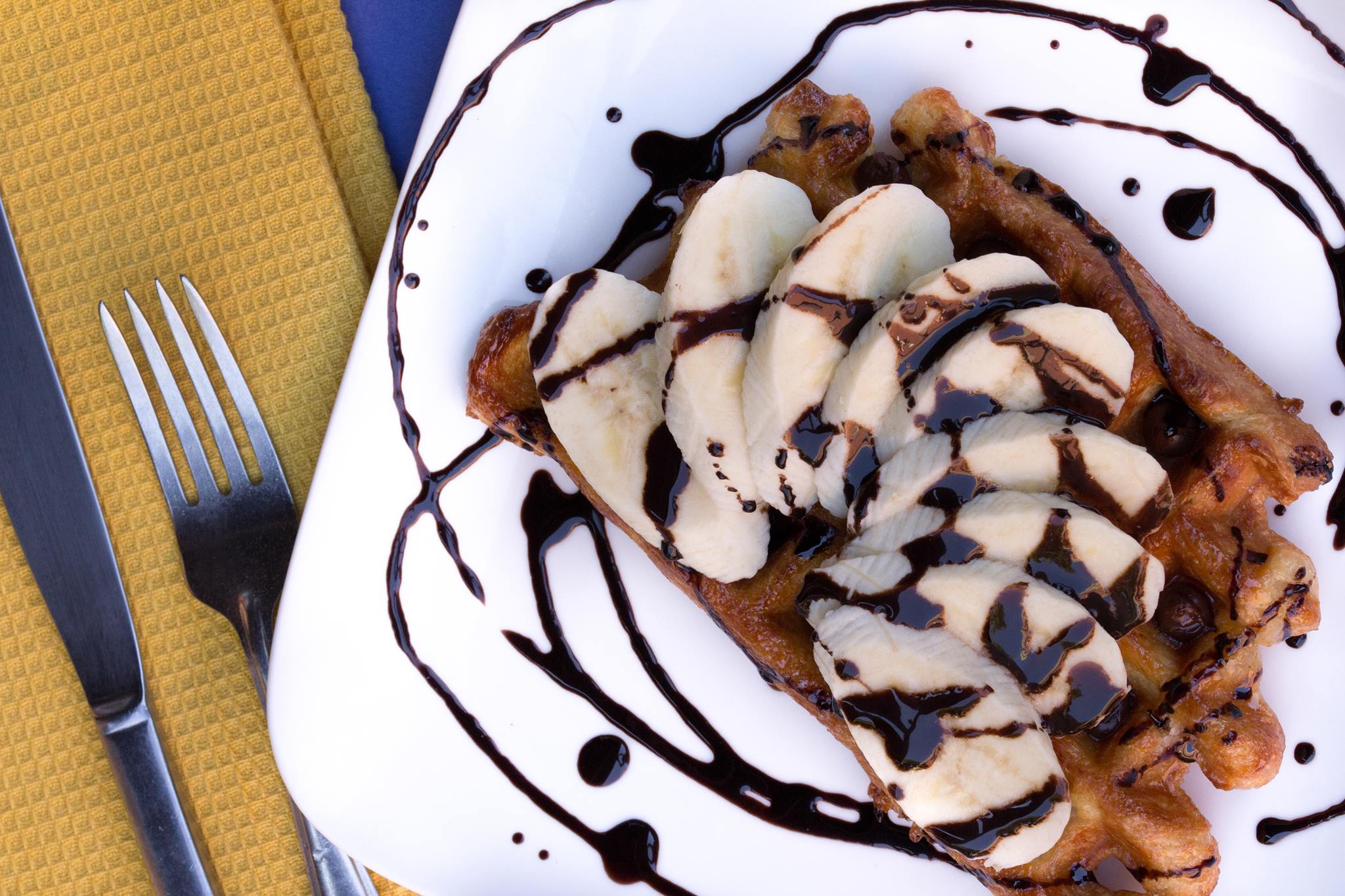 Looking for a hot deal? You're in luck as you can grab plain waffles dusted with powdered sugar at $3 apiece. You can find Off The Waffle at three different locations — downtown Eugene, south Eugene, and SE Portland.
Downtown Eugene
840 Willamette Street
541.632.4225
Hours
8am – 2pm Daily
South Eugene
2540 Willamette Street
541.632.4316
Hours
8am – 2pm Daily
SE Portland
2601 SE Clinton Street
971.258.2730
Hours
8am – 2pm Daily
Oh, and if you check them out in Portland, don't forget to switch the bathroom light all the way down to 'Disco'. You'll thank us later.