I never realized such an incredible phenomenon exists in our beloved state until I stumbled across this amazing story at Oregon Coast Beach Connection. It's known as glowing sand, but even with the highest ASA setting on a really nice camera, you most likely won't get a shot as it's way too faint and far too brief to show.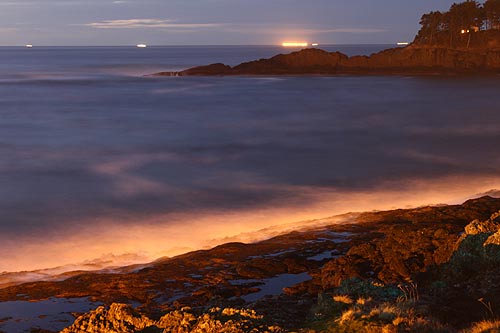 Incredibly, Angelina Martin from Portland was able to capture this amazing video of a friend swimming in the Nehalem Bay near Manzanita with her cell phone. The video was captured in the bay at Wheeler, not far from Manzanita and about eight miles from Rockaway Beach. As you can see in the video, the beautiful phytoplankton creates an iridescent glow as she moves through mounds of phytoplankton called dinoflagellates. Their freaky glow is similar to the way fireflies glow. Unlike fireflies though, dinoflagellates are microscopic.
See glowing sand for yourself
If you are lucky enough, you may be able to catch glowing sand in Manzanita, or in bays like Nehalem Bay, and Yaquina Bay. Other areas like Pacific City, Lincoln City, Gleneden Beach, Newport, Yachats, Hug Point, Arch Cape, and Cannon Beach are also likely to have quite a few of these microscopic critters. As you shuffle your feet along the beach, the moving sand excites the dinoflagellates into firing off their luminescent glow. This glowing sand is fairly common in tropical climates but is considered rare here in the northwest.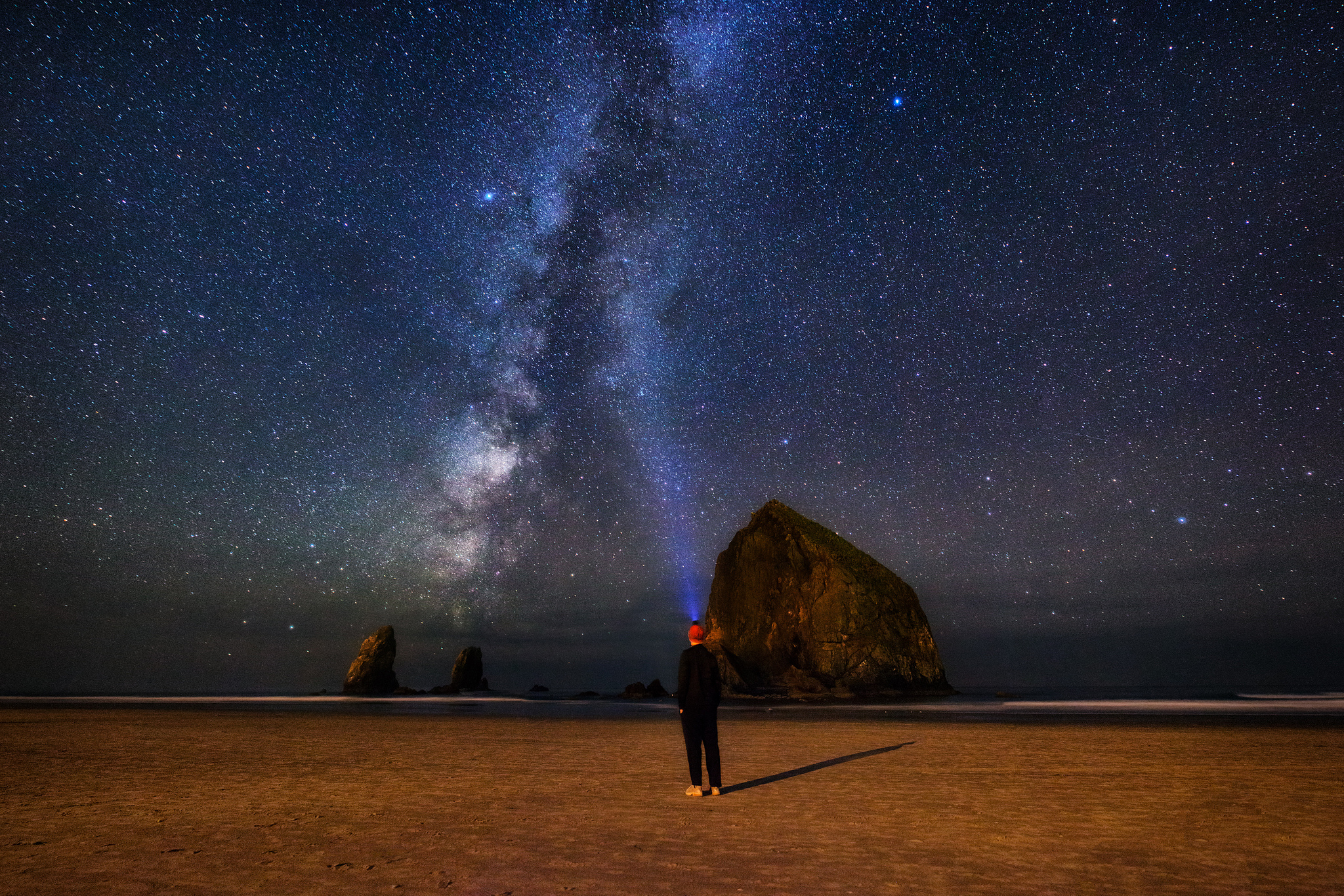 When you run your hand through water populated with dinoflagellates, you will see an amazing eerie bluish glow in the wake of your movement. Because of the strong presence of the dinoflagellates in the inland salt waterways, you have a good shot of encountering this cool natural phenomenon.
You'll want to find a dark beach with little or no light, and you have a better chance in the wet sand areas where the tide has washed ashore. If you walk along the beach backward, shuffling your feet and watching your tracks as you go, you should get a glimpse of tiny, greenish/blue sparks erupting in the path behind you.
For some folks, swimming in these conditions is a favorite pastime for locals and say it makes your body "look like a skeleton" as you move through the water.
Our friends at Beach Connection first discovered this surreal site in the wee hours of a Sunday morning back in 2011, at Lincoln Beach, between Lincoln City and Depoe Bay. Tiffany Boothe, who works with Seaside Aquarium, explained the glowing sand and mentioned a day or two of the bright sun may charge the critters up and increase your chances of seeing them.
"Many dinoflagellates are photosynthetic and play a key role as producers in the food chains of the ocean," Boothe said. "The luminescence of photosynthetic dinoflagellates is very much influenced by the intensity of the previous day's sunlight. The brighter the sunlight, the brighter the luminescence will be. Bioluminescence in dinoflagellates reaches its maximum levels two hours into darkness."
While you can't generally see them with the naked eye, you can definitely see their glow.