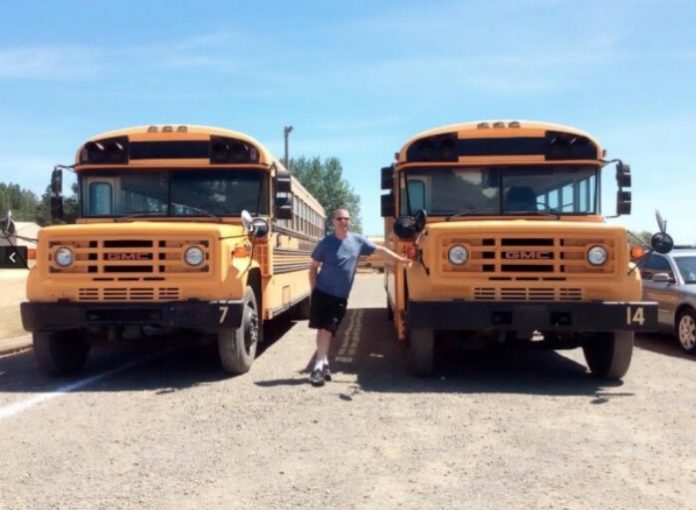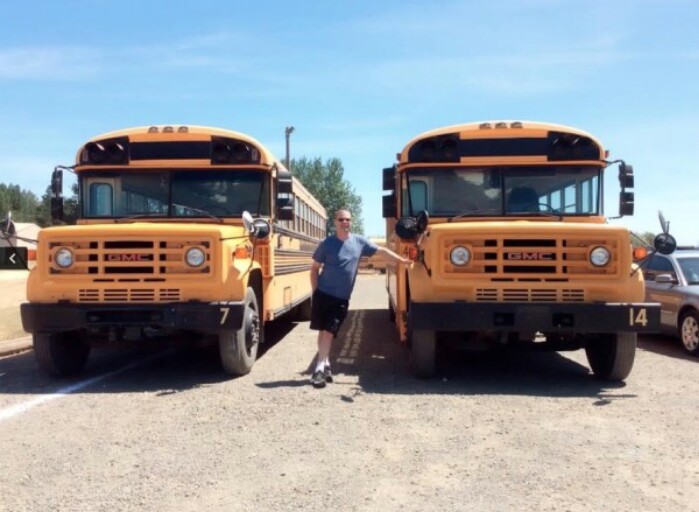 Last updated on February 21st, 2017 at 08:26 am
How would you like to live on a Blue Bird school bus? Doesn't sound very appealing, does it? But what if you could convert it into a really awesome home on wheels? That's exactly what this Central Oregon couple did, and you are going to love what they've done!
Oregonians Olie and Rebecca Hanson run a non-profit in Central Oregon, and own Full Circle Outreach Center. Their goal has always been sustainable living, and creating a better life and better homes for Oregonians. It truly is awesome what they do, as their warehouse up-cycles and redistributes used goods.
Here below you can see a shot of their two school buses parked next to each other. On the outside you see just an ordinary ol' bus, but their interiors are anything but. They named the two buses Mark and Matthews — one serving as their home, while the other is an office on wheels.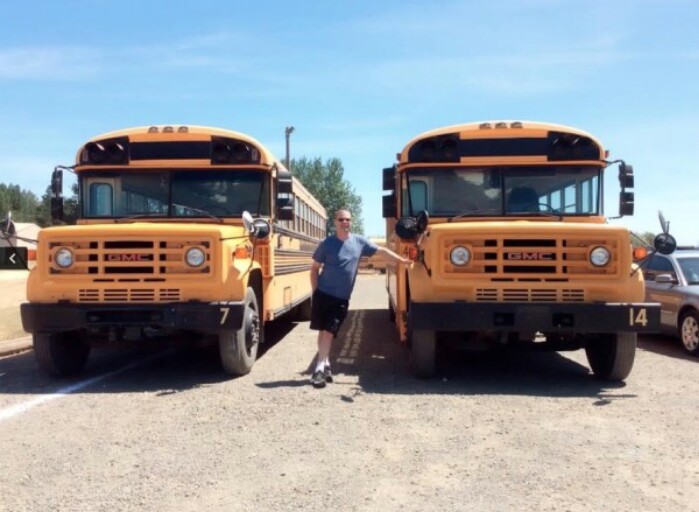 I absolutely love what they have done with the interior. As you will see in these photos, they have obviously used old palettes or crates to create a very rustic look, with a very comfortable and homey feel to their bus. This works nicely with the patchwork quilt on the bed and the muted blue color of the ceiling.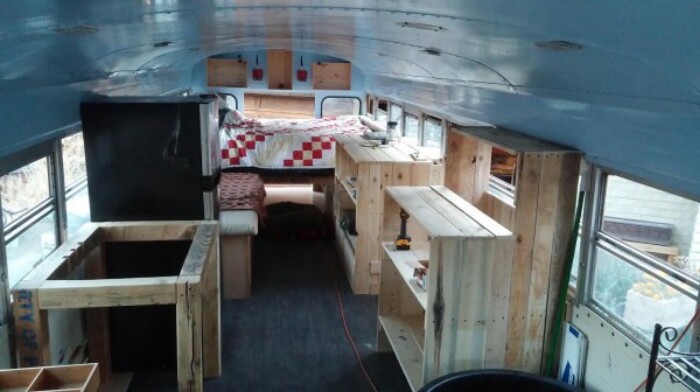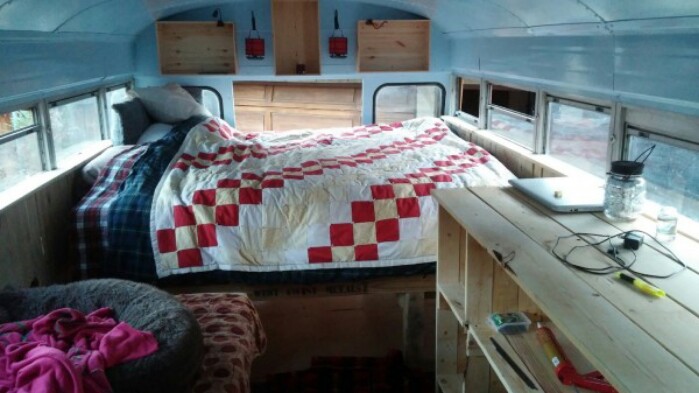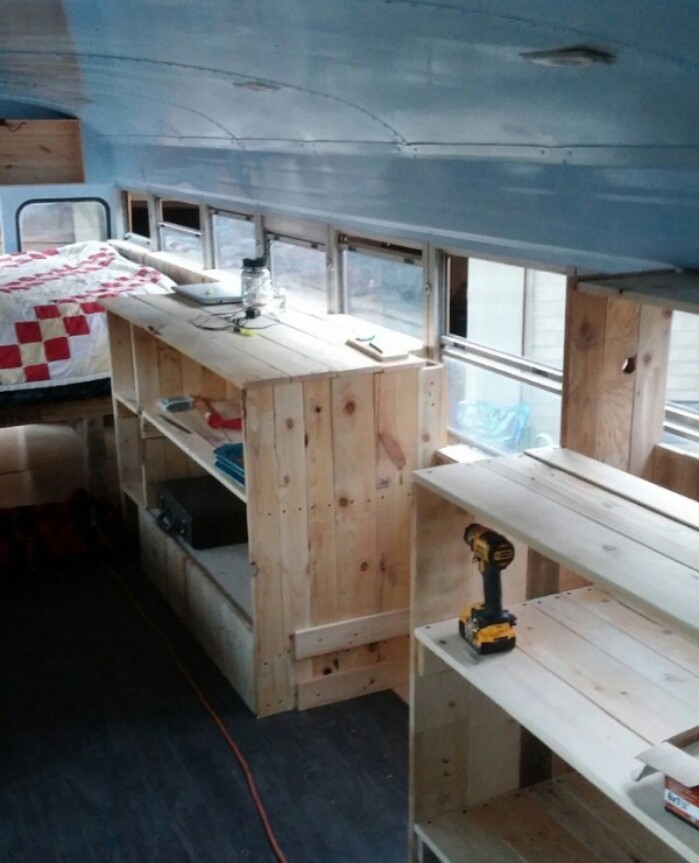 Take a look at these rustic shelves, I could totally live like this. Plenty of room to store your things.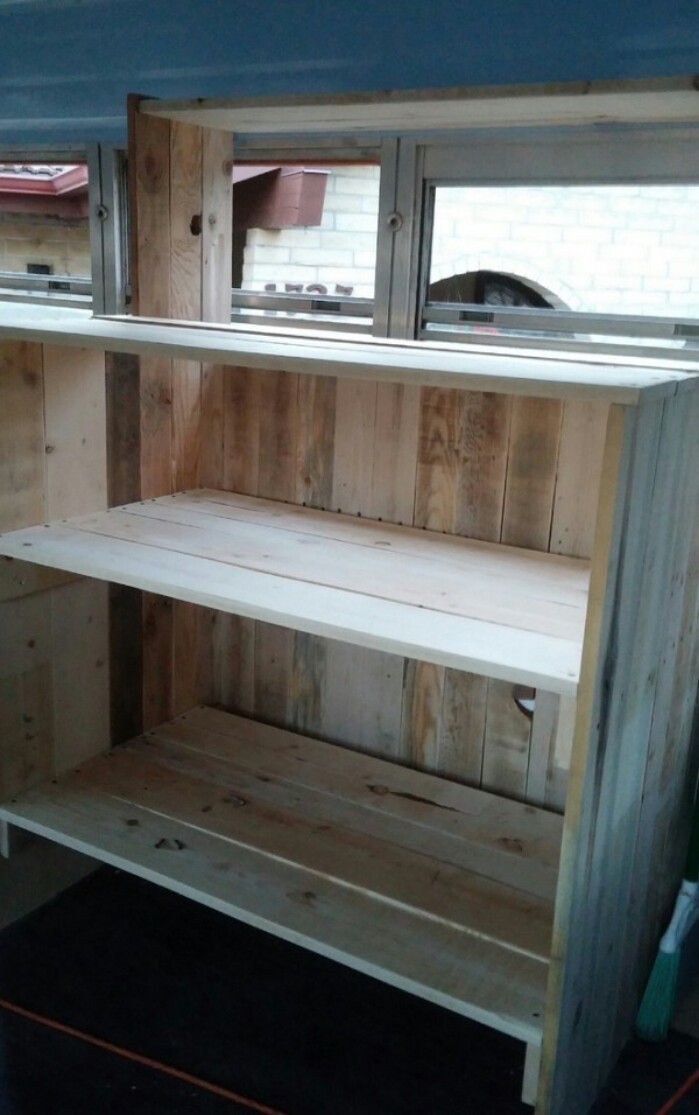 The couples' pooch is obviously loving his home, nice and cozy just chillin.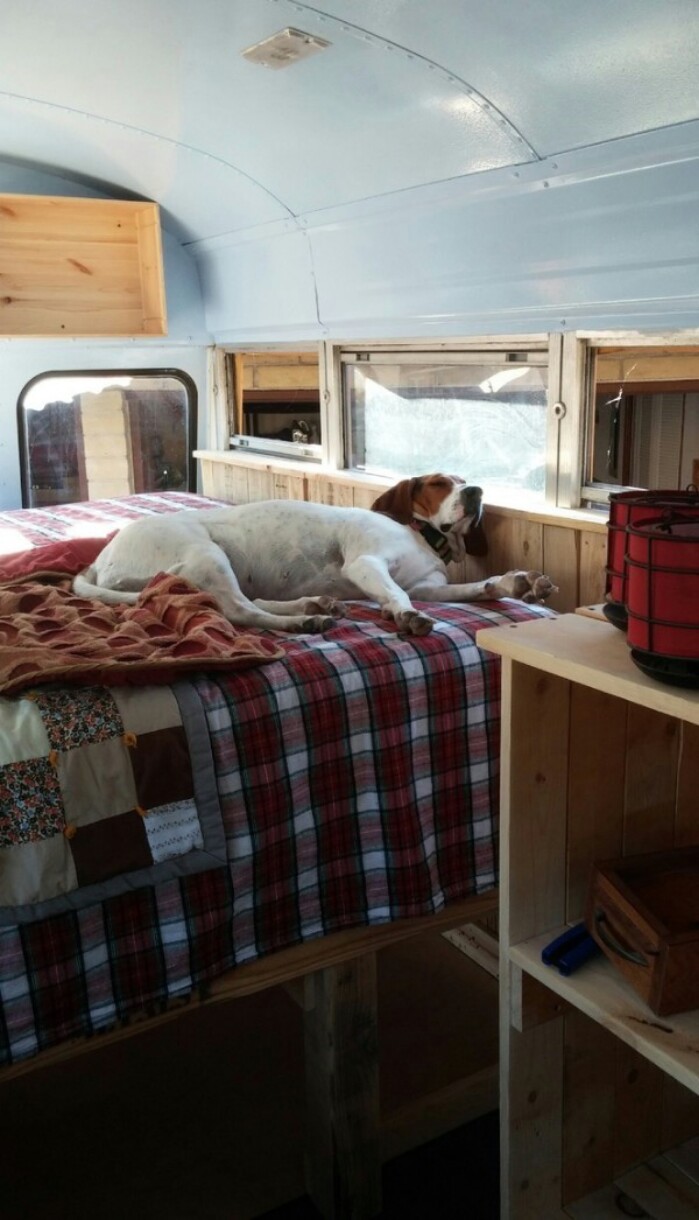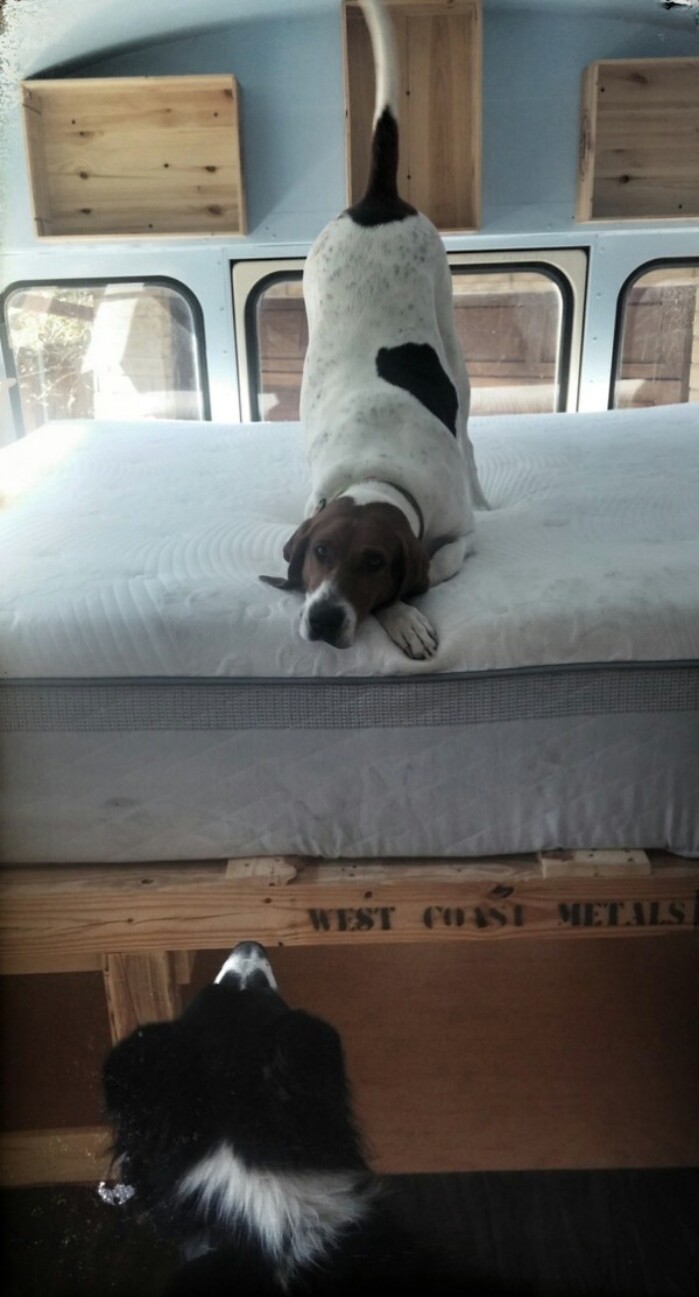 Here is a shot of the front of the bus, looking toward the door. Here we see a different kind of cabinet, but it fits nicely into the rest of the rustic décor.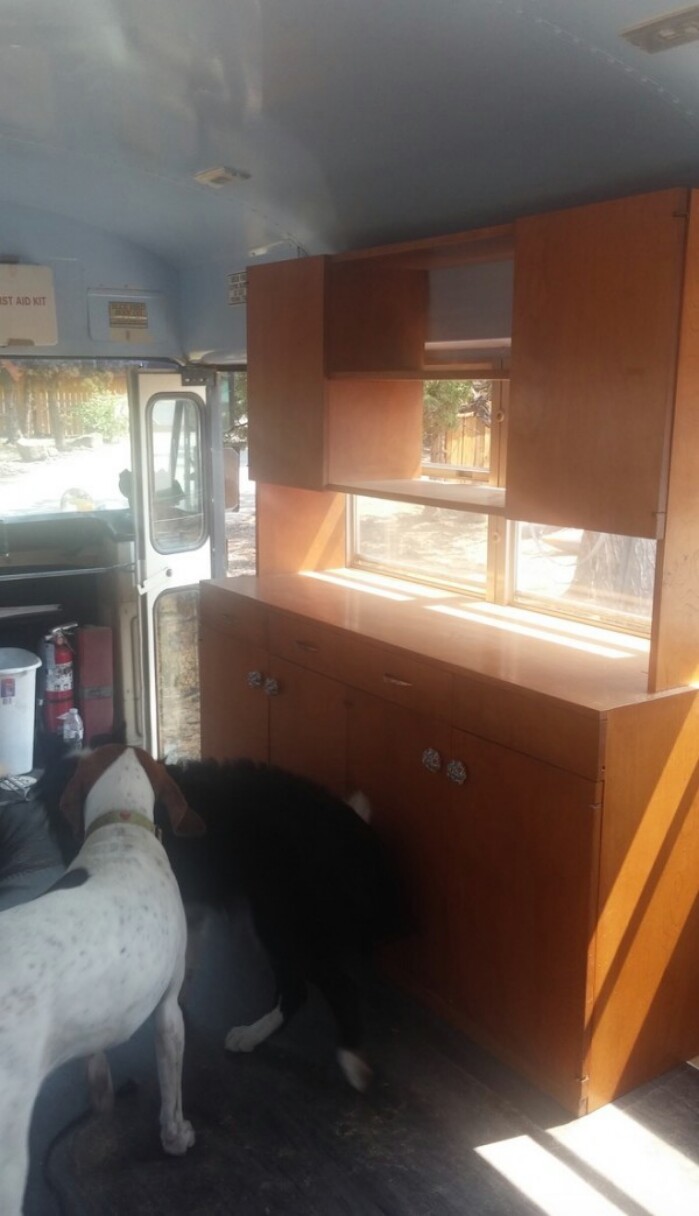 Becca and Ole have learned quite a bit from building their tiny home and office on wheels and decided to do it again for others. "We are hoping that we can donate a bus conversion a year to a family in need and make it an even bigger community involved project," the couple writes.
While so many Americans are struggling right now to afford a regular home in their own, the tiny-house movement is a breath of fresh air, sparking imagination and involves tremendous creativity, but the payout is huge for those who have made it work.
Be sure to check the link to their blog below for updates!
Source link: https://fullcirclebluebird.wordpress.com/