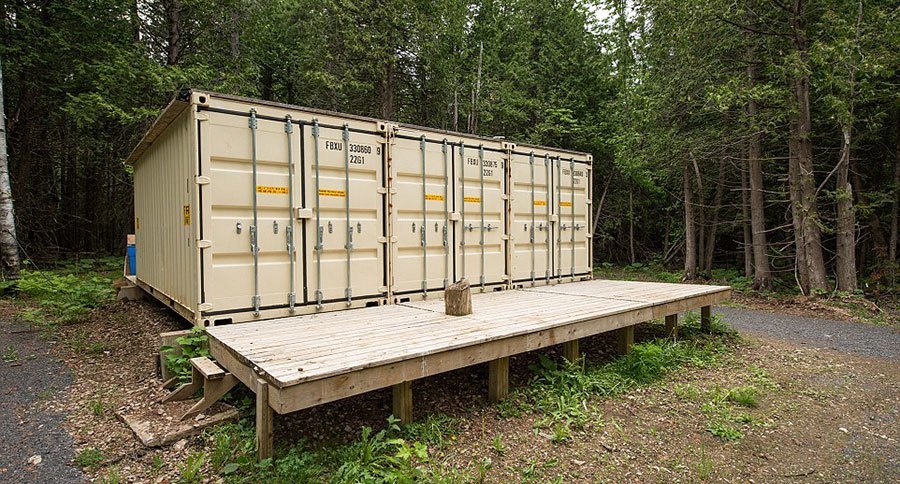 Last updated on February 21st, 2017 at 08:28 am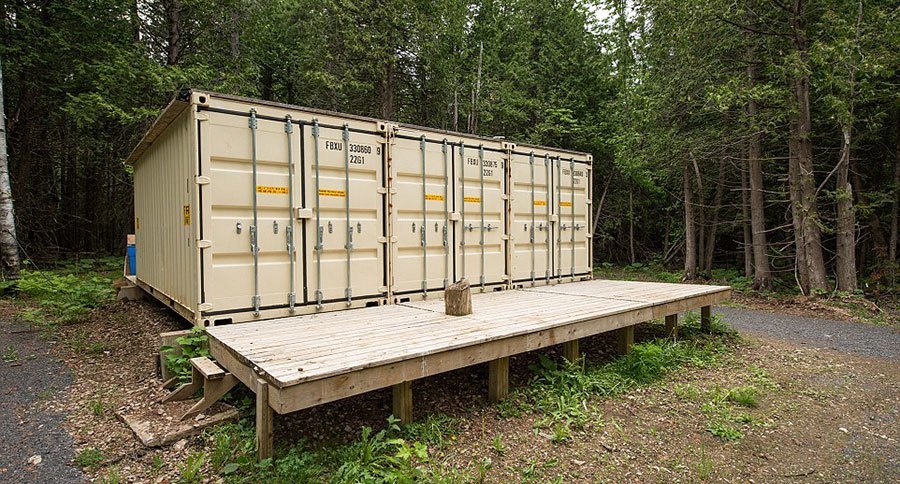 I've seen a lot of tiny homes, but this one really blew my mind. Have you ever thought about living in a shipping container? I know, it sounds kinda crazy, but a lot of people are doing it and when they are converted into homes the results are quite amazing.
The man behind this particular home is a 29-year-old Joseph Dupuis, an engineer living in Canada who purchased three ugly shipping containers from Asia — setting him back just $3,400 each. The home in the photos is located in the wilderness 35 miles away from Ottawa, Canada and over the course of 3 months took Dupuis only 14 hours to build.
Even more remarkable, he has installed solar panels to draw energy, obviously saving him quite a bit of money. which has heated floors and is comfortable in the -44 degree winter.His most expensive bill his is cellphone.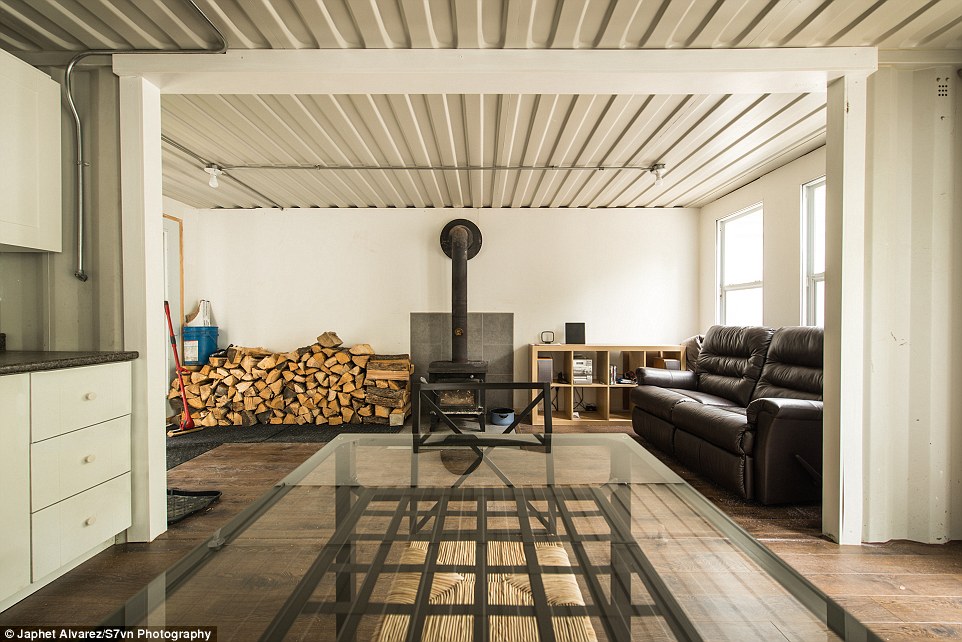 Some folks who have seen these photos of are sure the metal container must be miserably hot in the summer, and frigid cold during Canadian winters that can reach minus 42 Celsius. (44 Fahrenheit).
However, Dupuis outfitted the containers with heating and a cooling system during three months of 2012 when he worked up to 14 hours a day by himself.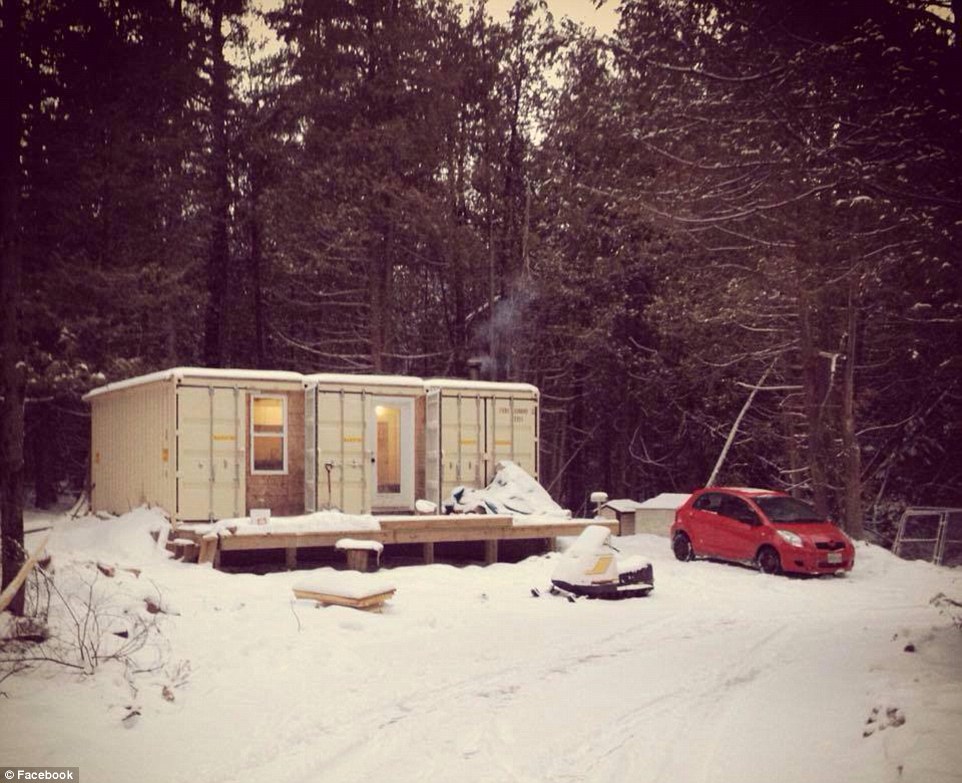 Dupuis has also utilized two more containers for his workshop, where he likes to work on his motorcycles near the home. In the backyard, he has an outhouse as well. While the home is not connected to utility companies' water supply, his neighbor has been nice enough to share water with him, which he keeps flowing into the home from a holding chamber behind the kitchen.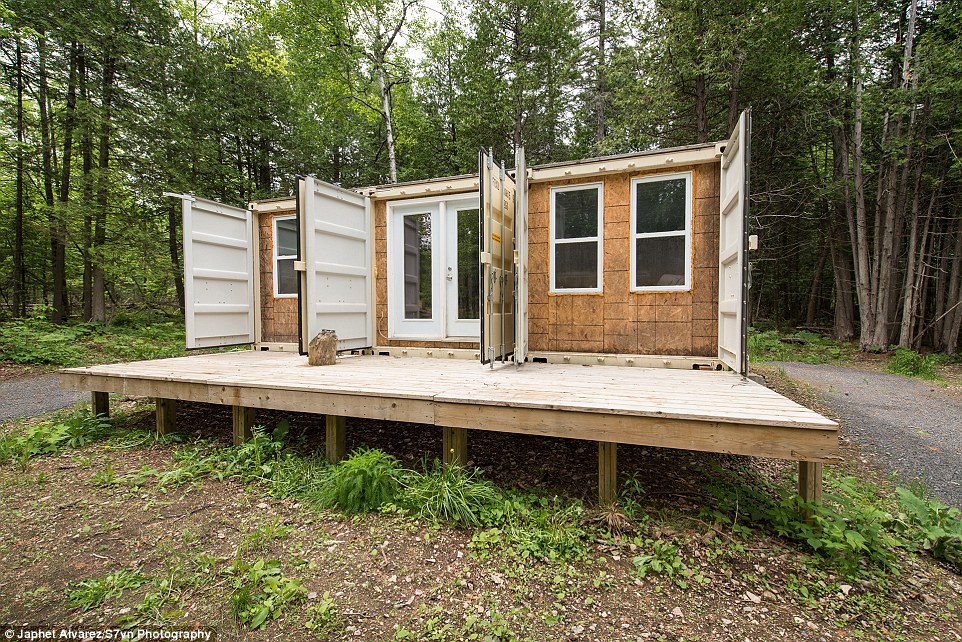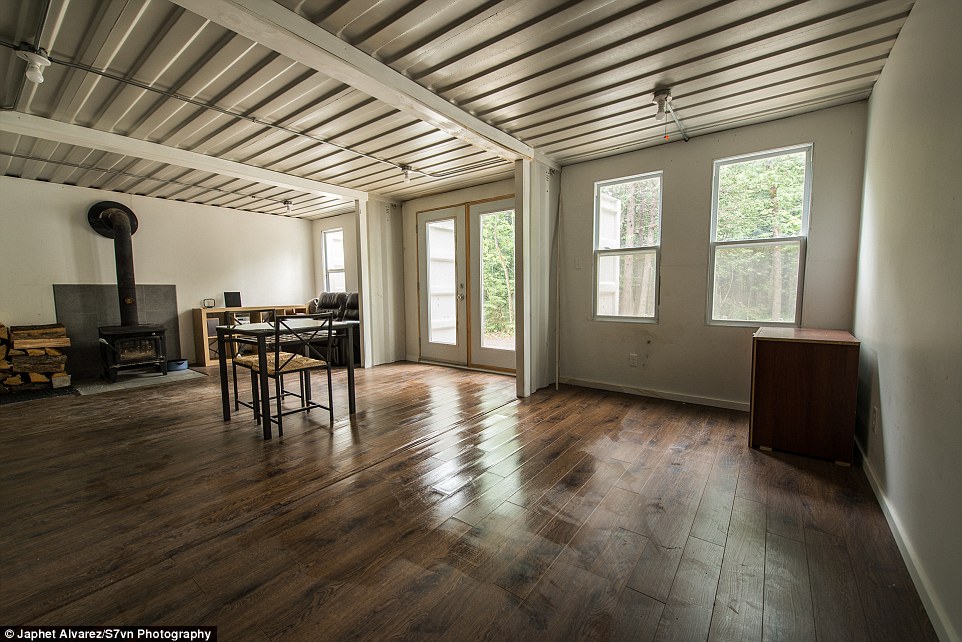 Dupuis also used two more containers to make the workshop near the house where he works on motorcycles.
He said that he wants to help others, especially young people with debt, get hooked up to solar energy or build similar homes. 'I am surviving on next to nothing income and I have a very happy life,' Dupuis said.
A lot of his time is spent chopping wood during the winter, and hanging out with his German Shepherd-Rottweiler mix Beatrice at this incredible home.
All images via Japhet Alvarez/S7vn Photography/Facebook
H/T wideopenspaces