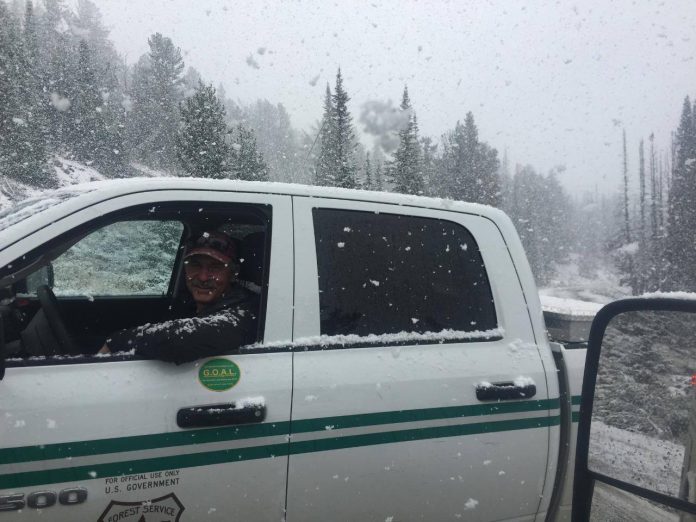 Last updated on February 21st, 2017 at 08:30 am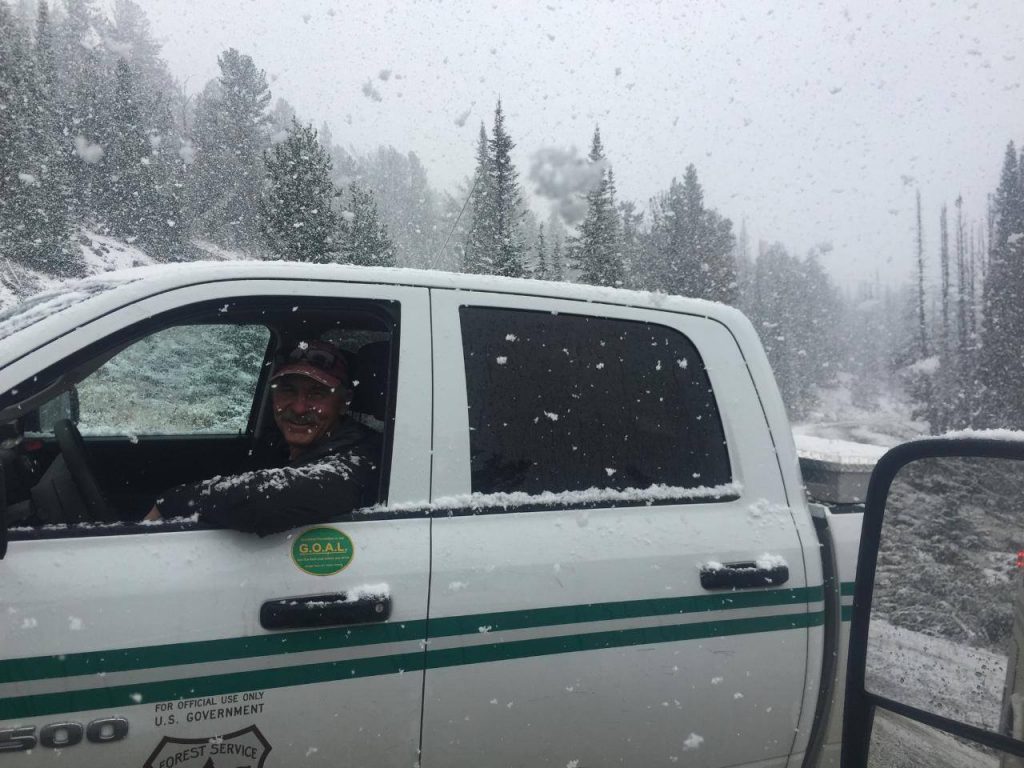 Fire Behavior Analyst Tobin Kelley doesn't have active fire behavior to observe today, as it is snowing this afternoon on the 1640 Road near Roads End.

Posted by Canyon Creek Complex Fire – John Day, Oregon on Friday, September 4, 2015
A mere few days ago, Grant County residents were very worried about wildfires. As of Thursday, the Canyon Creek Complex fire had burned up to 110,000 acres. Then came Friday morning, and temperatures dropped between 20 and 26 degrees, proving to help suppress the fire with fresh snow fall.
With the high humidity, some well overdue rain definitely helped as well. A meteorologist who's with National Weather Services in Pendleton, Mary Whistle, said while snow is not unusual for this time of the year in this area, it is usually at higher elevations.
While of course cold weather to help combat the fire sounds great, it's not all good news. Not only can colder temperatures make it difficult for night crews to work, NWS has issued a flash flood watch for much of the John Day basin, effective from 3 p.m. Friday through Saturday evening.
According to The East Oregonian report, a significant amoutn of Canyon Creek's drainage has been damaged by wildfire.
h/t opb via eastoregonian