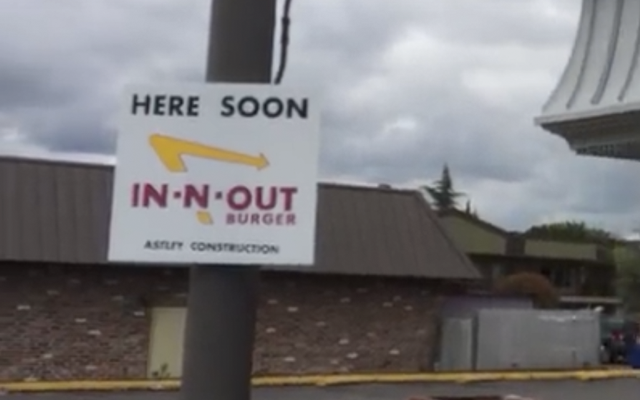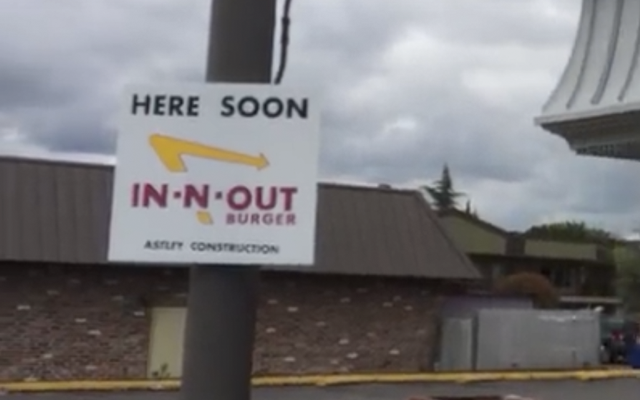 If there's one thing people go crazy about on social media, it's In-N-Out Burger. Yes, a lot of Oregonians are pretty excited about In-N-Out recently opened in Oregon, but it definitely wasn't in Eugene – although this man had a lot of people convinced the fast food joint was indeed opening in Eugene.
It's not the first time the pranks been done. From New York to the Bay Area, someone comes along and slaps a fake In-N-Out Burger "coming soon" sign on an abandon lot. Back in May, it happened in Eugene. I remember actually seeing the hoax and it even got me at first(go figure, the guy who's responsible for convincing the whole country a pregnant girl strip club is opening in Springfield, Oregon).
YouTube user Eugene Makerspace Timelapsinator fooled pretty much the entire town, while everyone was celebrating In-N-Out opening in Eugene on social media. Even local news station KVAL even had to look into the hoax(for the rec
For all of you in the area who soon realized you had been dupped, don't get too down about it just yet. I recently read a statement from a woman who visited the new In-N-Out in Medford, where she claims a manager shared with her In-N-Out may be opening in Eugene in the near future. Of course, this is just to add to the rumor mill for now, but it does make sense considering the franchise has gone on the record to say they plan on opening more locations across Oregon!

[h/t deathandtaxes]