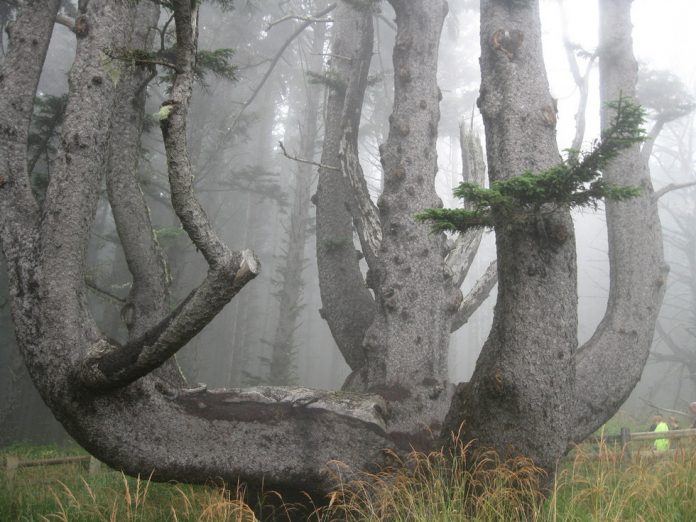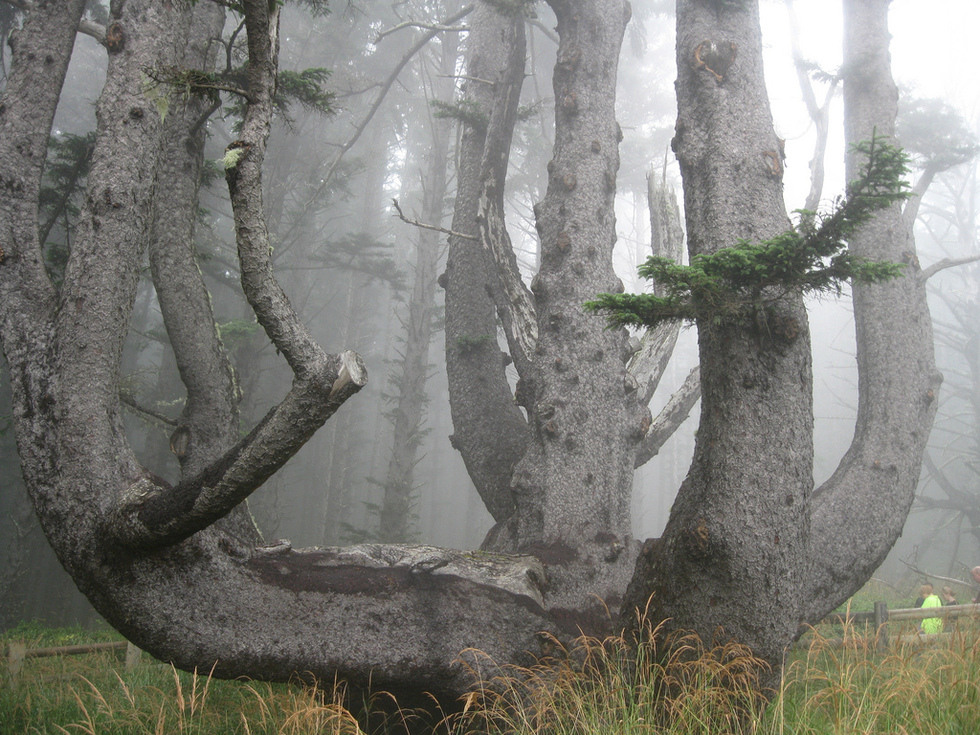 Last updated on February 21st, 2017 at 08:30 am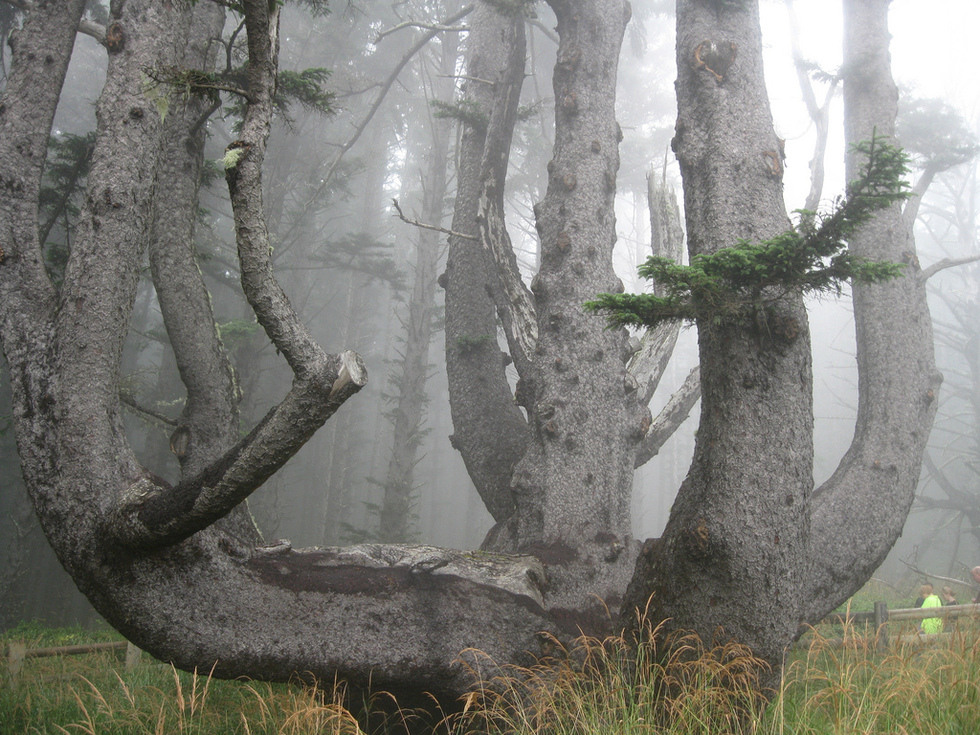 Is this not the most oddly-shaped tree in Oregon you've ever seen? Come to think of it, other than those funny trees that actually look like people humping, this may be the strangest tree I've seen!  Once featured in Ripley's Believe It or Not, the tree has been described as one of the modern Wonders of the World.
The origins of the Octopus Tree of Oregon are uncertain, but the name itself is definitely suiting. The Octopus Tree (also known as the Council Tree, the Monstrosity Tree, and the Candelabra Tree) is said to be around 250 to 300 years old, and is located at the Cape Meares State Scenic Viewpoint.
The central base of the tree is nearly 50 feet around, and unlike your everyday tree shooting straight up from a central trunk, the body of the tree splits into a number of smaller trunks. The bizarre arbor has long been an attraction but the origins of its odd shape are up for debate.
Some believe that the huge Sitka spruce was simply shaped by natural conditions such as extreme weather, but local historians and Tillamook tribal descendants have a different take on how it was shape. They believe the tree's odd shape comes from its function as a ceremonial site, shaped to hold cedar canoes and other ritual objects.
Whatever the case may be, nobody knows how this Pacific Northwest spruce tree came to have so many trunks. Care to see it for yourself? We've included the address:
Cape Meares State Scenic Viewpoint
Tillamook, Oregon, 97141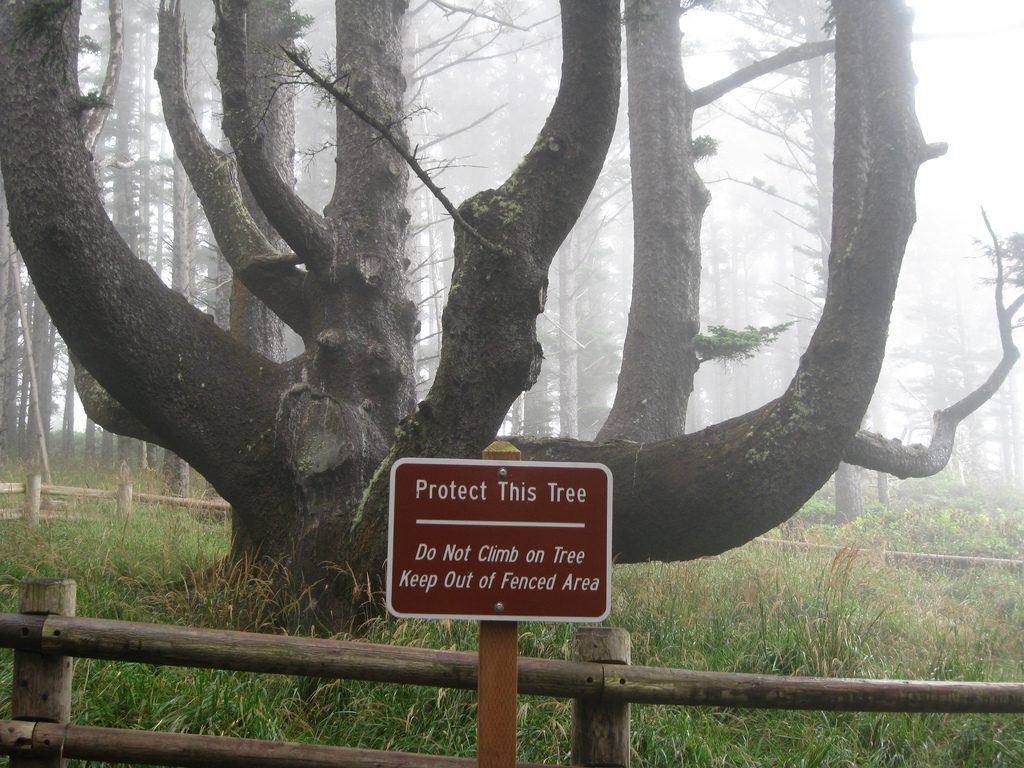 All images courtesy of Alicia Mueller via Flickr