And Bruce Cambell, who is a former electrical engineer, did exactly that. Sure, for spending around $220,000 that's a tad bit more than the average cost of building a tiny home, but if you have that kind of money why the heck not?
Back in 1999, Cambell envisioned saving jetliners from becoming scrap metal by reusing them. His vision has now become a reality deep in the woods of the Portland suburb, where you will find him, residing now for over a year.
Campbell spends around six months out of the year living in his 1,066 square foot airplane home, with the other half of the year spent in Japan. According to the story at Reuters, he plans to move the plane to Japan.
Reuters explains how Campbell goes about day-to-day life in the aircraft:
He sleeps on a futon, bathes in a makeshift shower and cooks with a microwave or toaster, eating mostly canned food and cereal. A shoe rack with numerous pairs of slippers greets visitors, and he asks that everyone wear slippers or socks to avoid tracking in dirt.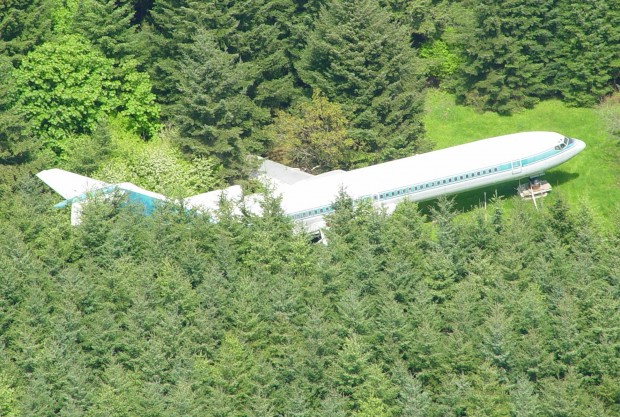 Bruce Campbell calls this retired Boeing 727 aircraft home. (Image source: AirplaneHome.com)
Campbell told Reuters that his goal is to "change humanity's behavior in this little niche."
"I think most people are nerds in their hearts in some measure," he said. "The point is to have fun."
During the process of restoring the plane to a livable home, he had spent years living in a mobile home that had become infested with mice. He then moved into the plane, before obtaining a building permit.
His airplane home is complete with a makeshift shower, and all the basic necessities. Just like a typical home he has his microwave, washing machine, toaster, shoe rack, and sleeps on a futon. Campbell asks that everyone wear slippers or socks to avoid tracking in dirt.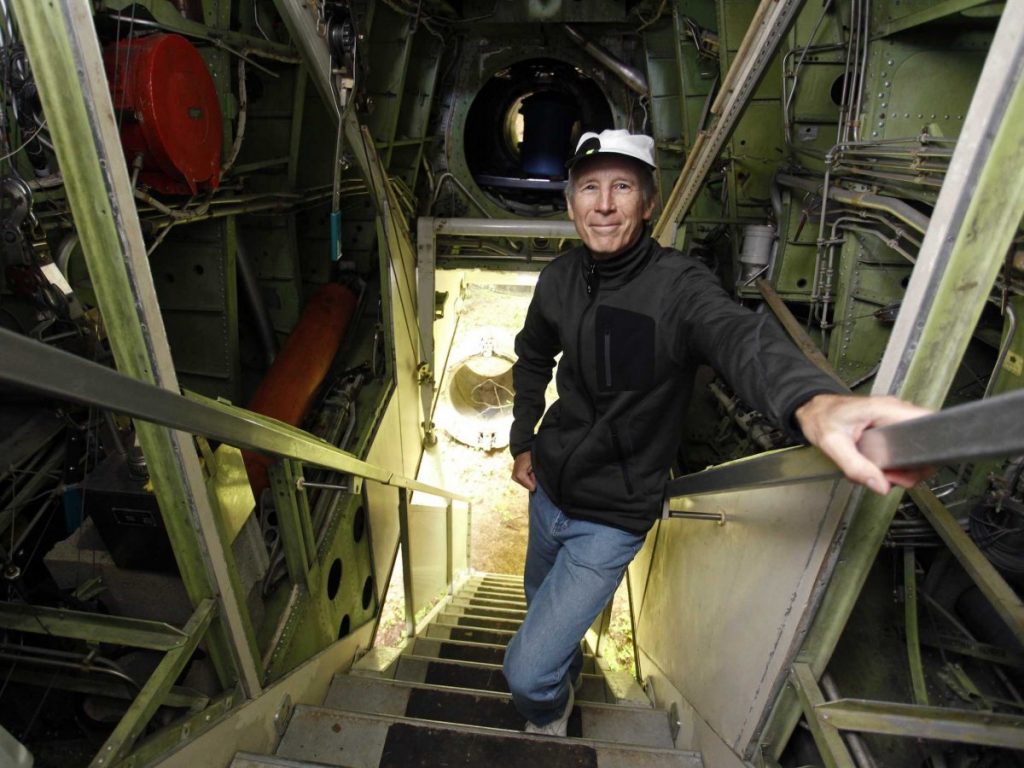 He even uses the original water tank and plumbing to serve amenities like his clothes washer. The trick is to make the space habitable but maintains the feel of its original design's purpose – to be 35,000 feet above the trees. (Inhabitat)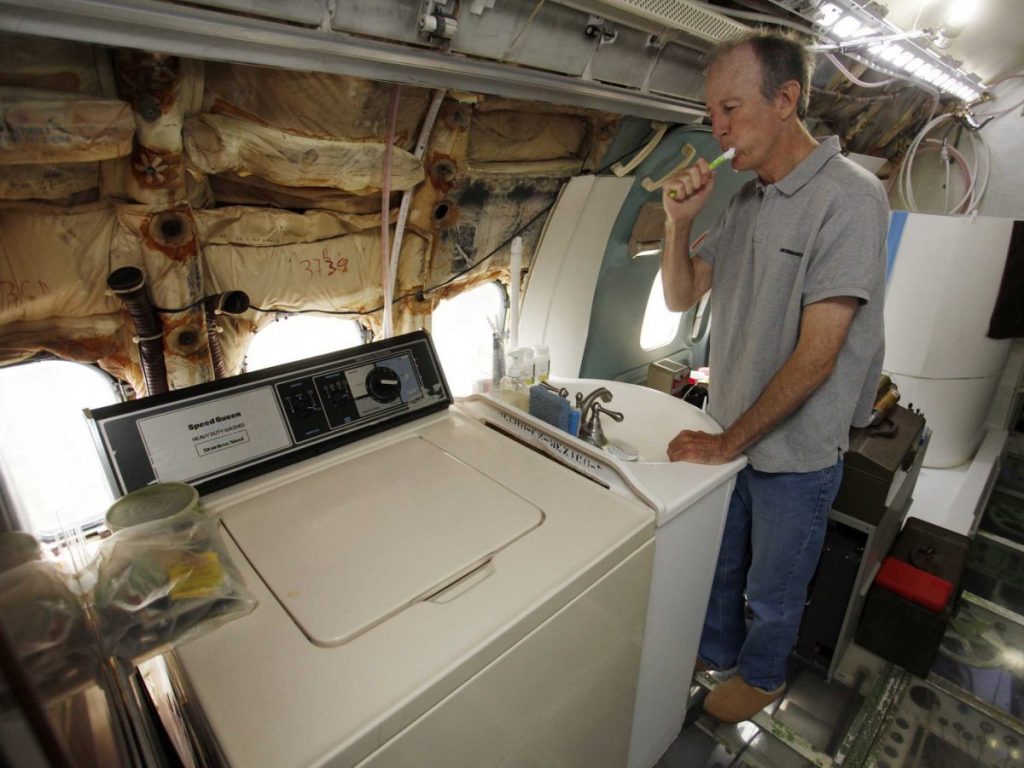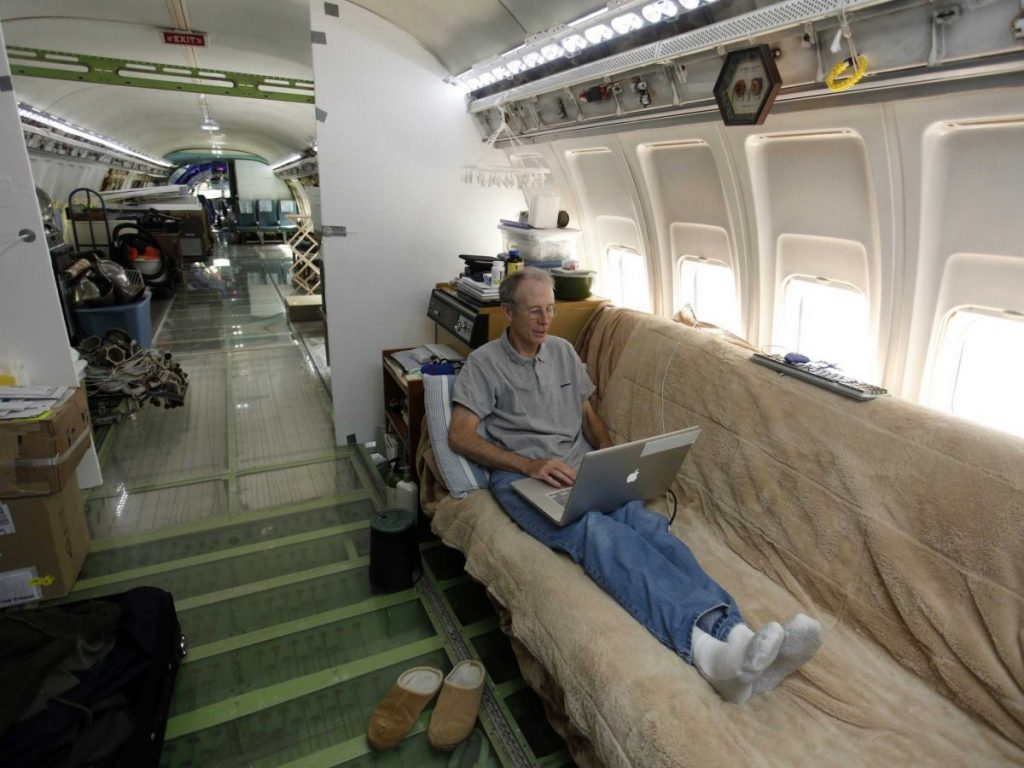 Don't miss this video, covering more of his story on Vimeo.
(H/T Reuters)