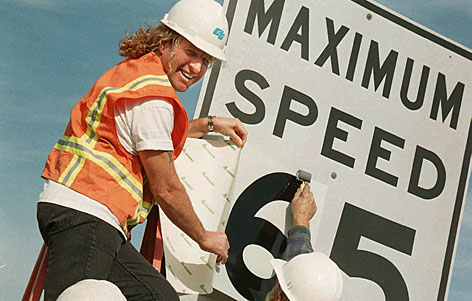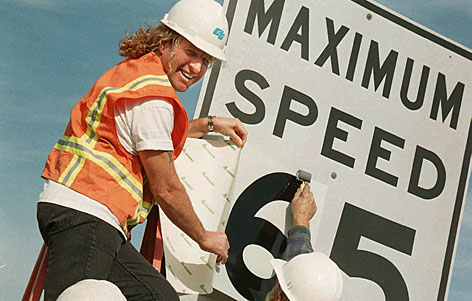 Should the speed limit on Oregon roadways increase? Some think so, and lawmakers are considering doing just that. The House Transportation and Economic Development Committee is holding a public hearing on the proposed legislation Friday in Salem.
House Bill 3094 would boost the speed limit from 55 mph on state highways in Oregon up to 65 mph. We would also see the speed limit jump from 65 mph to 75 mph on interstate highways, should the bill pass. With our state being well known for drivers to be sometimes too friendly on the road, and notoriously slow, it'll be interesting to see how this goes.
A lot of Oregonians opposed to increasing the speed limit feel it would not be a good idea, as it would become similar to the the more fast paced driving experience in places like California. If you have ever driven in larger cities in the Golden State, than you know it can be quite intense at times – some argue faster traffic is much more dangerous.
The Oregon chapter of the American College of Emergency Physicians opposes the bill, noting in a letter to the House committee that 10,000 people died in speed-related crashed in 2012 – a number based on federal statistics which claim speeding is responsible for 30 percent of all fatal crashes.
The Insurance Institute for Highway Safety says Oregon is one of 12 states that has a maximum speed limit of 65 miles per hour or slower, while Washington and Cali both allow up to 70 mph on certain rural interstate highway stretches.
I personally drive at least 75 normally on I-5 and am not completely opposed to the bill. What are your thoughts? Make sure and let us know in the comments, and watch the video for the official news report.
H/T KGW